Video Marketing for Small Business – Infographic
by Blair Evan Ball on November 1, 2017

Are you using video in your business or holding off?
Did you know how this is impacting your business?
For years now, you've been hearing that video marketing for small business is on the rise. Really for all business.
Video trend keeps moving forward. Take a look at some of these statistics from smallbiztrends.com:
According to Cisco's Visual Networking Index (PDF), by 2019, the global consumer Internet video traffic will account for 80 percent of all consumer Internet traffic, and this doesn't even include video exchanged through peer-to-peer (P2P).
Perhaps you've been ignoring this trend for a variety of reasons:
I don't like myself on video
I don't understand video
I don't have the equipment for video
My customers aren't going to watch a video
Video boosts marketing ROI:
Videos in emails increase click-through rates by 96%
Videos also boost SEO. Videos are 50 times more likely to get organic page ranks in Google than plain text results
87% of marketers had a positive ROI with digital video
The good news in all of this is that it's also becoming more natural and organic. The combination of social media and video is giving companies more access to their customers. And mobile platforms are providing more access because of the flexibility they provide in capturing and streaming live events.

This means that your customers don't need fancy, high-dollar productions. Let me restate that: your customers don't want high-end productions.
What your customers want is a glimpse into who you are as a person, as a brand.

They want the feeling of knowing you and being in relationship with you. —Ivana Taylor
Small businesses create as many or more than the big guys: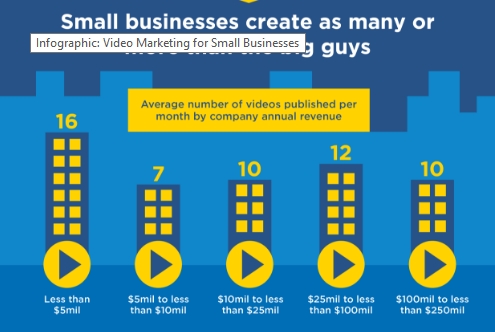 Companies with revenue less than 5 million create 16 per month on average
Companies with revenue between 5 and 10 million create around 10 videos
INCREASE BRAND AWARENESS WITH VIDEO
One of the best ways to grow your customer base is to help more people find out about who you are and what you do. Rather than getting lost in the crowd, you want your business to stand out among your competitors.
Take a look at LinkedIn's new video feature to help you stand out from the crowd.
With videos, you quickly convey what your core values are. You can increase exposure to potential customers by offering entertaining, educational videos that inform them about your company and help them remember your name.
YOU CAN BUILD TRUST WITH VIDEO
Marketing is about showing potential customers that you understand their concerns and can solve their problems. The best way to build a relationship is through face to face interaction, but this just isn't realistic for growing a business.
All the time in the world is not enough to meet every potential customer personally and earn their trust. Thankfully, you can capture that sentiment in the form of video content. Even better, it's available 24/7.
Video marketing can help your small business by building long term relationships with clients before you ever meet them. When customers see you, your team, or your product in videos, they gain more confidence in your brand. Trust is essential for every small business, and video marketing can be there when you can't.
VIDEO MARKETING STRATEGY
Does your business need an overall strategy? How about a video marketing strategy?
According to an Adcend2 survey cited in Is Video Content Right For You?, nearly 48% of companies stated that the most challenging obstacle to video marketing success was lack of a video strategy.
Who is your audience?
What do they want to see?
What do you want to accomplish?
Focus on creating an emotional response
WHAT KIND OF VIDEOS TO CREATE
Explainers
Product demos
How-to's
Testimonials
Behind the scenes
These are the most common videos.
How long should they be?
When a video pops up on your Facebook feed, what do you usually do first? My guess is that you take a peek at its length, ponder whether it's worth your time, and let that thought process influence whether or not you press play.
Once you do actually press play, how many times have you abandoned the video just a few seconds in and scrolled down to the next post? I know I have. I don't finish half the Facebook videos I start.
It seems impossible to hold people's attention nowadays. Phones buzz with distracting notifications and promise instant gratification, tempting people to check their screens every five minutes. This has diminished the human attention span so much, some studies claim it's now shorter than a goldfish's.
Video marketers know we lack patience. So they're starting to tailor content for our dwindling attention spans. In fact, 56% of all videos published in the last year are less than 2 minutes long.
But marketers must innovate further because users expect different video lengths on different platforms. Odds are, they're more willing to watch a 2 minute long video on YouTube than on Twitter.
If you don't customize video length for each platform, then you're not fully catering to your audience. Sooner or later, the attention they give to your brand will wither away.
Implant A Video On Your Landing Page
The majority of small businesses will invest in online advertising. These ads will lead to a landing page, where customers can begin to crawl through the sales funnel. Improving landing page conversion rates is always a major matter of concern, but with a video, this is relatively easy.
Studies have shown that a video placed on your landing page can increase conversions by 80%. This is because the content is engaging and it encourages people to watch. What you have to bear in mind is that this video shouldn't automatically play.
All the benefits can be eliminated simply by showing a video that obnoxiously plays the moment the customer lands on the page.
FINAL THOUGHTS – DON'T COME TO RELY ON VIDEO ONLY
What you must remember is that you can't afford to rely on video. It's a great way of encouraging people to get interested in your company, but the best companies mix in video, with other forms of content. If you keep producing the same type of content you're only going to bore your target market.
Mix in video, with images and written content to get the most from your videos.
In the meantime, think about bringing live streaming and interactive video into your company.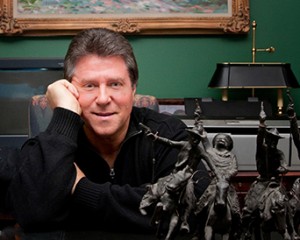 Blair Evan Ball is a Social Media Coach and founder of Prepare1, a company that works with businesses, individuals and non-profits. He is a former executive with a Fortune 50 company, and his national division did $1Billion+ in sales annually.

Blair has written three e-books: Facebook for Business Made Easy, Facebook Pages for Business Made Easy, and WordPress Blog Setup Made Easy.
Blair also educates, trains entrepreneurs and business professionals how to amplify their brand, increase revenues, and raise more funds.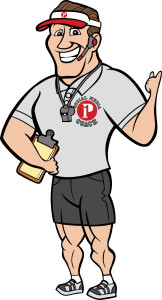 The Race is ON! | PREPARE | Get into the Game and WIN!