8 Tips for Better Live Video Broadcasts
by Blair Evan Ball on April 13, 2017
 
Thinking of going LIVE on Facebook?
Wondering how to get the most out of your Facebook Live broadcast?
With Facebook Live, you can show your expertise in real time, take people behind the scenes, and much more.
THE RISE OF LIVE VIDEO
A common denominator that unites all platforms is the goal of total audience engagement. For as long as they exist, Facebook, Snap (previously Snapchat), YouTube and even Twitter will be locked in an arms race over engagement, because without user engagement each platform risks irrelevancy.
Today, arguably the most engaging tool in each platform's arsenal is live video. Although Snap's Stories have been around since 2013, and have become a staple feature of that ephemeral app, Facebook's massive live-streaming launch in 2016 made both audiences and brands take notice of the potential of going live. Fast forward four months, to when Facebook's sister-network Instagram introduced its 600 million-plus user base to its own version of live stories. Then, finally, this past February of 2017, YouTube announced its own live-streaming TV service.
From funny viral videos to viral conflicts, the live-streaming of events across networks shaped the culture in 2016, and will likely only grow in prominence as 2017 continues. Live videos are on the minds of every platform, and they should be on the minds of every marketer, as well.
In fact, live videos are shaping up to be far more than fleeting novelty features for each network; brands and publishers experimenting with the format are seeing record engagement numbers. Consider food publisher Tastemade: It had already experienced success with its pre-produced videos on Facebook, but when the brand experimented with live-streaming, it racked up 3.7 million views.
The takeaway here: Audiences like to experience live content because it not only makes them feel more connected to the event, but also eliminates the perfection pressure that had permeated social networks for years. Live-streaming videos are far from perfect — they're real, after all — but today's audiences crave authenticity in social content.
1. DEDICATE TIME TO LEARN HOW TO LEARN HOW SOCIAL MEDIA WORKS
There are a lot of social media marketing tips available online, from free content on websites like this one to paid courses you can complete at your convenience. It's not very complicated if you take the time to educate yourself.
"It's important that you take the time to learn how social media marketing works for your specific business. While the fundamentals are similar across the board, different businesses will have to alter their strategies slightly in order to capture the attention of their target audience. In the beginning, consume as much content and free resources as you can. From there, you can then focus on your specific goals and objectives."
2. YOU WONT BE PERFECT, SO KEEP PRACTICING
You may be hesitant to go live because you feel like you can't make any mistakes and there is no way to edit them out if you do. This is understandable, but it's also part of the charm of live video. Going live regularly is the best way to improve your skills.
Be Authentic: The number one technique in building your brand and having people attracted to you is being yourself. When you try to be something you are not or say things you don't believe – trust me, the audience will know it and think you unbelievable. And it's ok to make a mistake on camera. If you handle it without turning beet red or panicking, it can turn into a positive.
3. PREPARE AN OUTLINE OR PLAN FOR YOUR VIDEO
Just because you're live doesn't mean you can't be intentional. Create a loose script with some talking points and do a "rehearsal" before you go live. This helps ensure you don't forget anything you need to cover.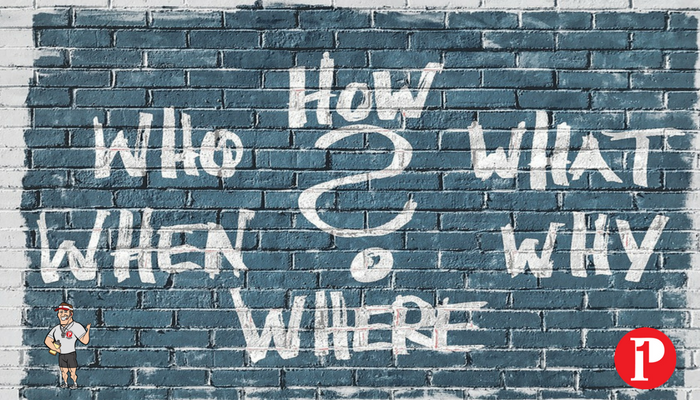 OK – lets take a step back from going live and ponder a really important question. What are you going to do on your video?
Depending upon the type of video you make this will mean different things but for me when I'm doing a teaching presentation I usually prepared a bullet point list of the points I want to make.
Make notes of any Calls to Action you want to make, things you need to promote, links that you might share and questions I'm going to ask people to answer.
A couple of other things you might want to ponder before you go live:
What do you want your audience to DO (having a call to action is important).
What's in it for your audience (a benefit for those watching will keep them watching and make them want to see your next video too)
4. CHOOSE A COMPELLING VIDEO DESCRIPTION
Before you go live you are asked to give a description of the video. This is really important as people will make a decision on whether to watch based upon it. It's the equivalent of the headline/title of your blog posts.
You can change this description later after the video has finished to make it more appropriate for those watching the replay so tailor it to attract live viewers.
Make your description incorporate the word LIVE for this reason and then try to find a benefit for viewers to draw them into watching.
5. PROMOTE BEFORE YOU BROADCAST
Facebook Live allows you to target your personal network, the fans of a business page (if you're an admin), a group, or an event. If you can't find a group or event to meet your needs, consider starting one.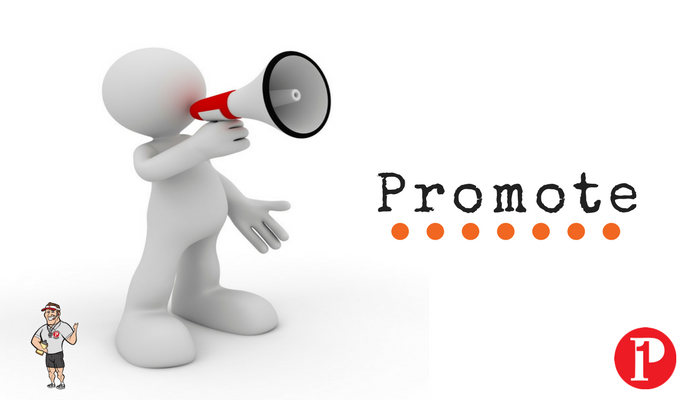 It's important to let your audience know about your upcoming live video with news feed posts. Experiment with images and perhaps even a short video to tell them about the bigger video to come.
If your live video is important enough, you can boost your announcement posts as paid Facebook ads. Then, remind your audience again right before you go live.
6. KEEP IT SHORT
People don't have much in the way of attention spans these days, so keep it short and sweet.
Be Fast: Very Long videos (over 15 mins) don't even get clicked on and watched. It's quality over quantity when it comes to length of your streaming video. Sometimes you must run longer because that's what it takes. But always try to do it in the shortest possible time. Five to seven minutes is a sweet spot for big view live stream videos. The longer it goes, the more entertaining you must be to keep your audience.
7. USE LIVE VIDEO FOR INTERVIEWS
Another great way to use live video is interviews. You could interview…
Customers
Employees
Upper management.
These are a wonderful way to build relationships and increase engagement.
8. ENGAGE IN REAL TIME
When people join your broadcast, acknowledge them if possible. This may not always be practical, but talking directly to viewers, sharing locations and responding to comments and questions is great if you can do it.
FINAL THOUGHTS
Twitter, Snapchat, and now Facebook have all realized the effectiveness of live video. Facebook is putting a huge emphasis on live video, and they offer the biggest audience. Social media marketers who invest now in live video are essentially partnering with Facebook and stand to see significant long-term gains in their social marketing.
These tips can help you grow your audience and boost your business by utilizing the power of live video. Don't be left behind, go live today!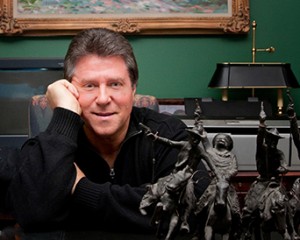 Blair Evan Ball is a Social Media Coach and founder of Prepare1, a company that works with businesses, individuals and non-profits. He is a former executive with a Fortune 50 company, and his national division did $1Billion+ in sales annually.

Blair has written three e-books: Facebook for Business Made Easy, Facebook Pages for Business Made Easy, and WordPress Blog Setup Made Easy.
Blair also educates, trains entrepreneurs and business professionals how to amplify their brand, increase revenues, and raise more funds.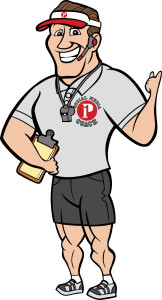 The Race is ON! | PREPARE | Get into the Game and WIN!