How to Crush it with LinkedIn New Video
by Blair Evan Ball on September 1, 2017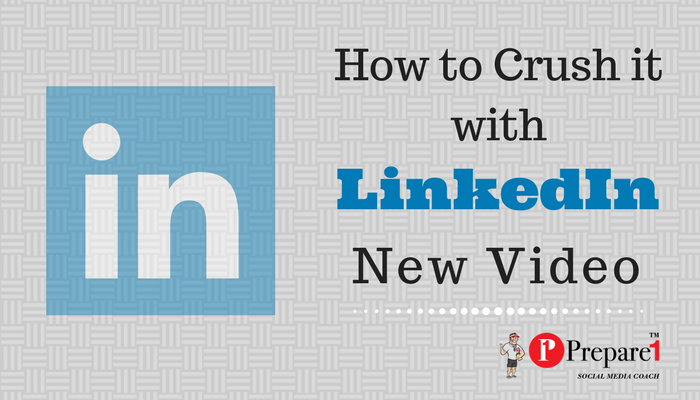 Were you aware of the new video feature LinkedIn rolled out this week?
Did you know there are now more than 500 million users on LinkedIn?
It's no secret that video content is on the rise. By 2019, video content will be the driving factor behind 85% of search traffic in the US. Whether it's Snapchat, Instagram, Facebook, or now LinkedIn video content on social media is what marketers need to focus on in 2017.
Additionally, marketers must understand how each social channel is optimizing its platform to allow for more video content in users' feeds, and how brands are using video content to engage their followers.
Now Microsoft-owned LinkedIn is hoping to muscle in on the party with its own video strategy. Today the social networking site for the working world is launching a new feature to let any user upload a video to the site, via LinkedIn's iOS or Android mobile app.
The idea will be to let users create videos that highlight their professional work: projects that have been finished or are in progress; product demonstrations; and other work-related videos that highlight what you do.
It looks and feels very much like a video launch for the non-Snapchat set. For those who might not know where to start but think it might be a good idea to upload some video, LinkedIn has taken the very un-Snapchatty route of providing some direction and pointers.
Catch people's attention within the first 3 seconds.

BuzzFeed has become a master at this. Here's how they've done it:

Great thumbnails – BuzzFeed uploads custom thumbnails that do a great job at capturing people's attention while they scroll through their feed.
Tease the video with a short post update: Sometimes it's the title of the video itself (if that is compelling enough). Other times they tease what the video is about.
Immediate start: BuzzFeed doesn't waste time in capturing people's attention. In general, the first frame is already geared towards piquing someone's interest.

Here's a recent example which has garnered more than 28 million views at the time of writing: CLICK HERE
2. Focus on one key point
If you want to make a shareable video, focus on one easy-to-understand point.
This is a tip from popular YouTube creators, Rhett Mclaughlin and Link Neal, in a video on creating shareable videos.
Can we summarize what this video is all about in one sentence that is easily understood and also compelling in a way that people will want to share?

The point is if you can't summarize it in one sentence, then it's going to take someone longer to explain it when they're trying to share it.
If your video is easy to understand, viewers would be more likely to share it as it is easy for them to explain what's great about the video when sharing it.
Rhett and Link try to think from their audience's point-of-view on why they might share a video even before writing a script for the video. Why might your audience share your videos?
According to Jonathan Perelman, former GM of Video & VP of Agency Strategy at BuzzFeed, there are five main reasons why people share videos:
To be social

To express how they are feeling about a particular topic

To show off, or humble-brag

To prove they were the first ones to find something

To make friends and colleagues laugh
Do your videos help your audience achieve any of these?
3. Cut
Timing is everything, as the old adage goes, and perhaps never more so than with digital video. Most studies show that Thursdays are a solid choice for maximum eyeballs on LinkedIn, though this depends on the content and one's current reach.
While most experts maintain that length of digital video should be 30 seconds to two minutes in length (especially keeping in mind that the latest studies show that the average human being in our culture now has an attention span that is lower than that of a goldfish), be flexible.
Most video on this platform should surely remain within this range. Leave viewers wanting more, but it is crucial to keep in mind that if the content is deeply compelling, people will keep watching. Make judgments based on the offering, not solely on a generic study, and you should be on your way to dominating LinkedIn.
4. Inspire
Nobody likes to hang around negative people. Be inspirational!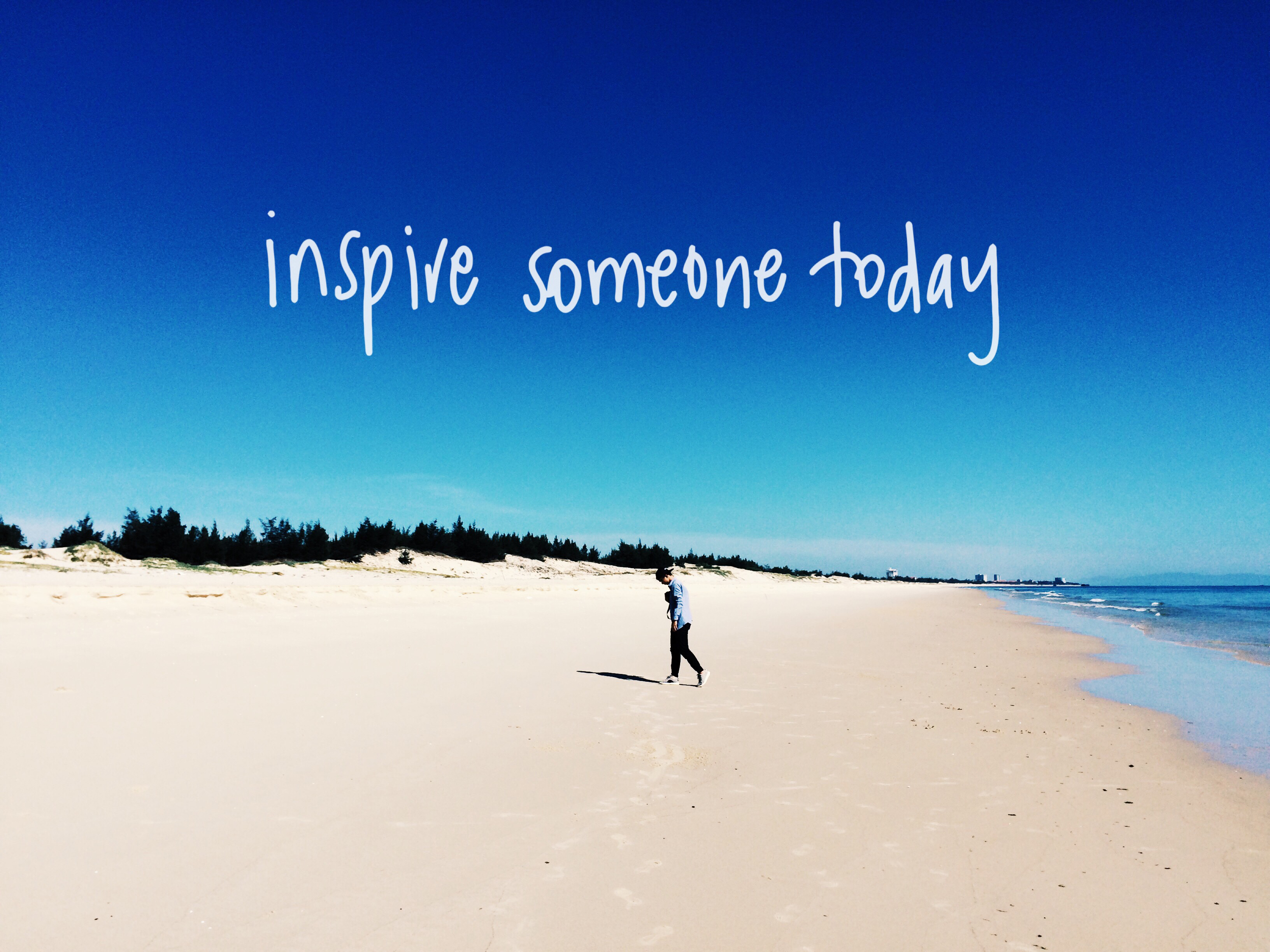 The text quotes we love to share and forward across social media remain a prominent content piece because, through them, we share inspiration. The business day can be fraught with setbacks and disappointments. Such quotes often help pick the reader back up, if only for a moment.
Continuous self-promotion and sales, particularly across video is laborious and can create negative sentiment toward a brand or individual rather than a previously existing neutral position.
Thus, sharing a fellow employee's uplifting story, an overall industry triumph, or tips for work-life balance brings others along for the ride and increases the chance of engagement rather than a bounce to the next content piece.
PROFILE VIDEO
Including video in the Summary, Experience, and Education sections of your LinkedIn profile is a great way to give people a sense of who you are.
To add video to these sections, click the Link to Media button. Then in the text box that appears, paste the link to the video and click Add to add it to your profile.
In your profile, you can also add testimonials, product demos, videos of you speaking, and media clips and interviews. If you're an author, add a book trailer. If you're a speaker, add a sizzle reel. You'll also want to include a company video if you have one.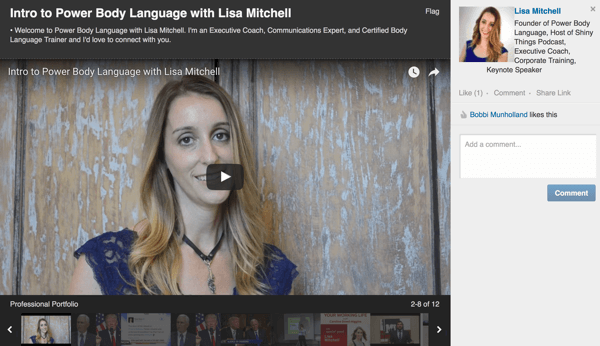 Ideally, you'd like to include high-quality videos on your profile, but it's more important that the videos are authentic so your audience can relate to the content. If you have raw video you want to fine-tune, you can find someone else to do the video editing for you. There are also inexpensive options for outsourcing video work, like Fiverr.
IMAGE: Social Media Examiner
READY TO START RECORDING? HERE'S HOW:
In the LinkedIn mobile app, look for the share box at the top of the feed (iOS) or the post button (Android) and tap on the video icon.
You can record a video in the app, or upload something you recorded earlier.
SEE WHO'S VIEWING YOUR VIDEOS
After you post a video, you can see audience insights such as the top companies, titles and locations of your viewers, as well as how many views, likes, and comments your videos are receiving. With these insights you can begin to understand if you're reaching the people and companies that matter to you.
You can find audience insights in the dashboard section of your LinkedIn profile on both mobile and desktop.
DIGITAL AD SPENDING
Video ad expenditure
The reason why these major social networks are optimizing their platforms is because the majority of search traffic will be a result of video content, and future marketing projects will include high spending on digital.
To illustrate this is eMarketer's data on the expected ad expenditure in the US over the next four years. These future projections indicate that not only will digital ad spend increase significantly, increasing on average $13 billion every year, but social and video are the only ad types expected to grow in the near future. While social is expected to grow significantly, video ad types will boom 184% from $9.9 billion to $28 billion in ad spend – making them the fastest growing ad type.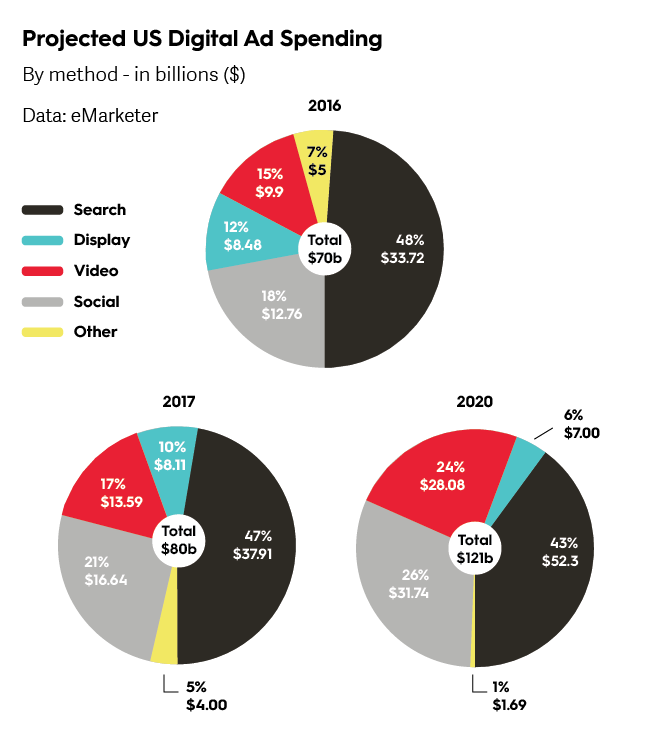 Video content millennials want to share
If you want an excellent example of the type of video content millennials like to share, take a look at Tasty's Facebook page. Its page is devoted to short, one minute recipe videos. Tasty's success lies in their ability to condense information down into short, "snackable" content, that is just long enough to maintain viewers' attention and short enough to keep them around to watch more.
What is so fascinating about Tasty is their ability make videos viral on Facebook instead of YouTube, which is a platform we would normally associate with viral videos. Instead, Buzzfeed's Tasty garners millions of views targeting a millennial audience that many thought had left Facebook all together.
COMPANY VIDEOS
"Live video and live video chat is an interesting possibility down the road because it helps people add a whole different dimension," according to a LinkedIn spokesperson.
Other areas where LinkedIn is very likely to bring video in the near future is advertising and videos from companies on the service.
Company videos are "coming soon,", and a separate source notes that these videos will be hosted both on company pages as well as in other places: another feature that LinkedIn has been quietly developing has been event-style pages that let you search for specific subjects by hashtags in order to browse videos and other content related to them (here is one for #TED2017). These pages will give users one more ways to discover that video content.
Much of this, longer term, is likely to help feed into one of the biggest reasons for getting deeper into video in the first place: advertising.
FINAL THOUGHTS
Innovation and change is part of our world today. Brands should anticipate their audience to expect them to offer video content. Those who don't will be left behind, with consumers opting to engage with brands that tailor their content to consumer preferences. In addition, marketers will be creating more video ads, especially on Facebook and Instagram, and now LinkedIn as they yield more engagement and higher click through rates than traditional static ads.
Brands need to think about experimenting with video content through social media and their websites to understand how their audience reacts to various forms of video content. Think how you can portray your brand in a fun and natural way. Stiffness will turn your audience away.
Also, listen to your audience! What information are they seeking that can be easily condensed into a short video? Put yourself in their shoes – it is much easier to watch a short video and get the information you need then to click through and read an entire article.
Ultimately, time will tell in how LinkedIn will do with video. Also, how will the major social networks optimize their platforms and how consumers will respond. Major changes are on the horizon and it is up to marketers to decide whether their brand will watch from the sidelines or get in on the action and reap the rewards.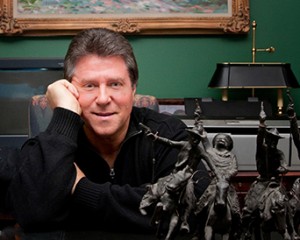 Blair Evan Ball is a Social Media Coach and founder of Prepare1, a company that works with businesses, individuals and non-profits. He is a former executive with a Fortune 50 company, and his national division did $1Billion+ in sales annually.

Blair has written three e-books: Facebook for Business Made Easy, Facebook Pages for Business Made Easy, and WordPress Blog Setup Made Easy.
Blair also educates, trains entrepreneurs and business professionals how to amplify their brand, increase revenues, and raise more funds.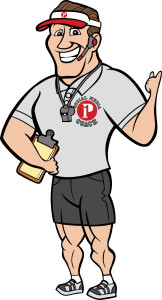 The Race is ON! | PREPARE | Get into the Game and WIN!