How to Make Emotional Videos Stand Out
by Blair Evan Ball on September 14, 2017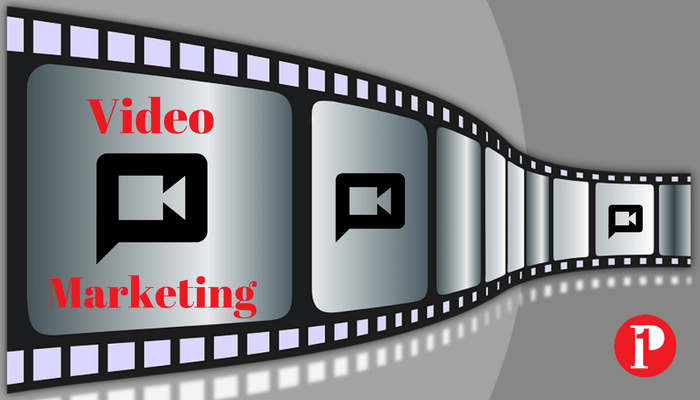 Are you currently using videos in your marketing?
Did you realize that in two years it will be 85% of all search traffic on the web?
It's no secret that video content is on the rise. By 2019, video content will be the driving factor behind 85% of search traffic in the US. Whether it's Snapchat, Instagram, or Facebook, video content on social media is what marketers need to focus on in 2017.
Additionally, marketers must understand how each social channel is optimizing its platform to allow for more video content in users' feeds, and how brands are using video content to engage their followers.
Video has become huge on Facebook. Companies and individuals are using the medium more than ever before, hoping to draw additional attention to their content. With the addition of Facebook Live videos, people now have more tools for creating content right at their fingertips.
But you have to use Facebook videos wisely if you want to get results. Simply slapping a clip on your page isn't necessarily going to increase traffic or improve your image.
Everything from the topic chosen, length of the video, the content itself, and the amount of text affect your results. And getting it wrong means your video could flop.
The new data collected by BuzzSumo, an exceptional tool that helps you identify popular content, is mind-blowing.
Steve Rayson, the director at BuzzSumo, analyzed 100 million Facebook videos that were published in the last year and used the data to show you how to create a more engaging and optimal Facebook video.
VIDEO MARKETING VOLUME STATS
82% of Twitter users watch video content on Twitter
YouTube has over a billion users, almost one-third of total internet users.
45% of people watch more than an hour of Facebook or YouTube videos a week.
More than 500 million hours of videos are watched on YouTube each day.
More video content is uploaded in 30 days than the major U.S. television networks have created in 30 years.
87% of online marketers use video content.
72 Hours of video are uploaded to YouTube every 60 seconds.
One-third of online activity is spent watching video.
85% of the US internet audience watches videos online.
The 25-34 (millennial) age group watches the most online videos and men spend 40% more time watching videos on the internet than women.
MOBILE VIDEO MARKETING STATS
RULES OF ENGAGEMENT 
When it comes to reaching your audience, video is the way to go. Based on data from April 2017, the average video post caught the attention of 12.05 percent of the total page audience.
Photos grabbed 11.63 percent, while links and status updates only captured 7.81 and 4.56 percent respectively.
Even for publishers who reach their core audience through other forms of content (like text articles) on their own sites still see the highest rate of engagement with videos when it comes to their Facebook page.
The most recent statistics show that video content isn't just effective — the demand for it is growing at an impressively rapid pace. Did you know, for example, that 43% of people want to see more video content from marketers? Or that 51.9% of marketing professionals worldwide name video as the type of content with the best ROI?
TOPICS MATTER
The number one video category (by far) on Facebook is food. In fact, it gets twice the number of average interactions than the second topic on the list, Fashion & Beauty. Rounding out the top five are Animals (Pets), DIY, and Humor.
So, which categories garner the least engagement?
The bottom five on the list are
Education
Cars
Real Estate
and Finance/Stocks.
RELEVANCE
Consumers visit certain social media platforms to see specific types of content. For example, according to Pew Research, a majority of Twitter and Facebook users are there to gather news. As such, you should publish timely, newsy content on these platforms — such as videos that announce new product lines.
Users on Instagram, YouTube and Pinterest, on the other hand, are looking to build their skills and feel inspired. According to Google, YouTube searches containing the phrase "how-to" are growing by 70% each year. So on these platforms, try to provide tip-based marketing videos for the DIY crowd.
You should also allow demographics data to drive your creative decision-making. For example, eMarketer predicts that two-thirds of all millennials will have Instagram accounts by 2019, and The Wall Street Journal recently reported that 41% of 18- to 34-year-olds in the U.S. can be found on Snapchat. Integrating young actors or influencers on these platforms can lead to better results.
HOW LONG WILL YOU WATCH A VIDEO?
Urgency. TIME Magazine declared that goldfish now have longer attention spans than humans. Keep this top of mind when creating videos for social media, as you'll have between half a second and five seconds to capture users' attention.
Work hard to hook viewers with stunning imagery within the first few frames of the video, but no matter how tempting it is, don't lure them in by flashing something irrelevant on the screen. Instead, try having the first few seconds of an ad provide a visual teaser of the best, most relevant part of the video.
For example, if you're promoting a direct-to-consumer fashion line, starting your spot with a time-lapse unboxing segment will be much more engaging than simple product shots. After you've hooked the audience, you can cut away to the explanation of how your product or service works.
Typically, shorter Facebook videos are more likely to attract attention from viewers than longer ones. The highest rated duration includes clips that fall from 60 to 90 seconds.
After 90 seconds, engagement falls consistently until you reach the 6-minute point, where it remains fairly constant.
But hitting the 31-second mark is especially critical, as videos below 30 seconds performed worse than any other category.
FINAL THOUGHTS
If you want to create engaging Facebook and Facebook Live videos, there are a few key takeaways that can help you improve your content.
First, keep your videos short
Aim between 60 and 90 seconds.
Your Live videos need to be longer, falling above the 15-minute mark.
When it comes to the intro text, get to the point quickly. Be concise and give users just enough information to entice them to view the clip.
Choose the right topic for your video.
When in doubt, how-tos, hacks, and tips often perform well, along with anything that is humorous or inspirational.
Ultimately, you want your content to be shareable. People enjoy telling others about videos that are entertaining or provide value, so keep that as your overall goal when you create your videos.
Video marketing is an incredible way to create content that is personal and has a real impact on your audience. It has an incomparable ability to create emotion driven sales – and sales are always personal on some level. Buyers want to feel good about their choice, and video marketing, when done correctly, is the best way to create this feeling.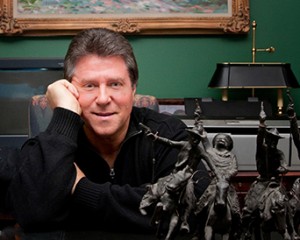 Blair Evan Ball is a Social Media Coach and founder of Prepare1, a company that works with businesses, individuals and non-profits. He is a former executive with a Fortune 50 company, and his national division did $1Billion+ in sales annually.

Blair has written three e-books: Facebook for Business Made Easy, Facebook Pages for Business Made Easy, and WordPress Blog Setup Made Easy.
Blair also educates, trains entrepreneurs and business professionals how to amplify their brand, increase revenues, and raise more funds.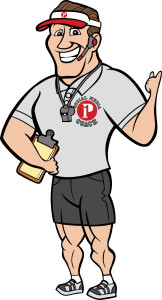 The Race is ON! | PREPARE | Get into the Game and WIN!