How to Use the Best Facebook Live Tools
by Blair Evan Ball on September 19, 2017

Wondering what  desktop software and  tools you need to produce a GOOD Facebook Live show?
Looking for a guide to tech setup and pre-show production?
In this post you'll learn about Facebook Live Video tools that can help you improve the video and audio quality of your Facebook Live Videos.
Do you notice some Facebook Live Videos that you watch look and sound amazing, while others are difficult to see or hear? The reason why is because they are using Facebook Live Videos tools besides their mobile device to improve the quality of their livestreaming videos.
EQUIPMENT YOU NEED FOR YOUR LIVE BROADCAST
Computer
You'll need a powerful computer for live video. The more impressive your computer's specs, the better. Here's a quick rundown:
You'll need a modern PC or Mac. It's cheaper to buy a desktop PC with higher specs than a Mac.
A fast, quad-core processor is ideal.
16GB of RAM or more is best (but 8GB is okay).
Internet Connection
When you are streaming, you want to have a high upload speed.
A fast Internet upload speed is important for broadcasting live video. For best results, you'll need an upload speed of at least 10 Mbps to ensure that the highest-quality video and audio will come through. If you have a co-host or guest broadcasting video to you via Skype or Zoom, their upload speed should also be 10 Mbps or higher (ideally).
As with everything, testing is important. While some people have had success with slower speeds, you're likely to get poor results with upload speeds less than 5 or 6 Mbps. To check your upload speed, use a speed test tool such as Speedtest.net before you go live each time.
Speedtest also offers desktop apps for Mac and PC.
 Microphones and Webcams
You can use an integrated webcam and microphone, but to greatly improve the broadcast quality, invest in an external webcam and microphone.
If you want to step it up a bit, you can buy an external mic and maybe even an external camera. You could use the Blue Snowball USB mic and the Logitech HD pro C920 camera.
You now have good high-quality video with good sound.
To take things to the next level, consider getting a dedicated video camera and connecting it to your computer via an HDMI capture card.
There are many good USB microphones to choose from, including the Audio-Technica ATR2100-USB microphone ($79) and SE Electronics X1 USB microphone ($299). If you have the budget, the Heil PR40 microphone ($327) is one that professionals use.
Make sure that you use earphones while you're broadcasting to help minimize feedback.
Lighting
Whenever you're broadcasting Facebook Live Videos, it is important to have optimal lighting. Having extra lighting makes for a better viewing experience
You might be able to get away with the natural light of your room and some standard lighting. But if you add two or three soft boxes, it can make a big difference in the quality of your broadcast. You can choose from many soft box options, such as the StudioFX Lighting Kit ($126).
You might also investigate light rings. Just be aware that they can cause a reflection if you wear glasses.
Portable Lighting
Facebook Live Video tools for adding lighting to videos is the Genaray LED light. You can also check out the Manfrotto Lumimuse 6 LED light as well.
WHAT ABOUT LIVE STREAMING FROM YOUR MOBILE DEVICE?
The most basic set up is taking out your mobile and broadcasting but you may want to have a couple of extra bits and pieces.
For this, I'm going to refer you to a list from Brian Fanzo, who does more live streaming from mobile than anyone else – Check out Brian's list.
When you want to go live on Facebook, where do you go?
You can go live on your Facebook Page, profile or group on your mobile device.
If you want to go live from a mobile device, you just open up your status update and select 'live video'.
If you want to go live on your Facebook Page, select the 'publishing tools' menu option on the top right of the Facebook Page, then select the video menu option and finally click the 'Live' button.
If you want to check out who's live on Facebook at the moment, there is a map showing live broadcasts.
How to setup for Facebook Live.
SETUP AND PREVIEW
1. First, login to your Facebook Page and select Publishing Tools in the top navigation bar.
2. On the left menu, click on the Video Library option under the Videos section.
3. Click on the + Live button to begin configuring your Live post.
4. Depending on the requirements of your encoding software you will use one of the following options:
Single Field: Your encoding software requires only a server address or url.
Separate Field: Your encoding software requires both a server address and key.
Be sure to enable a secure connection if your encoding software supports rtmps.
LIVE BROADCASTING SOFTWARE
Web apps such as BeLive and Crowdcast offer this functionality through your desktop. There are also other apps such as Zoom that integrate with Facebook Live.
BeLive makes it easy to broadcast co-hosted or interview shows to Facebook Live. You can invite your co-host in and have up to three people on the screen at one time. Check out this walkthrough on how to use BeLive for a co-hosted or interview show.
For more power and flexibility, you'll want to use a dedicated live broadcasting tool. OBS Studio is an excellent free open-source tool. Wirecast is a professional tool with a rather professional price tag, starting at $495.
When you're live, you can then switch between scenes and even set up slick transitions. You can add as many webcams, microphones, images, videos, and screen shares as you like and integrate your own branding.
Both OBS Studio and Wirecast are available for Mac and PC, and allow you to broadcast to just about any live video platform including Facebook Live, YouTube, and Periscope.
OBS – Open Broadcaster Software
OBS (Open Broadcaster Software) is a free, open-source piece of software that you can use to broadcast to Live. There's a lot of configuration you can potentially do with it but you can ignore a lot of the options.
This is a desktop-based product.
When you're downloading OBS, you'll have the option of Classic or Studio.  Don't select Classic because it doesn't support Facebook Live!
To get OBS to stream to Facebook, take these steps:
a) Get the stream key from your Facebook business page.  – To get your stream key, select the 'publishing tools' menu at the top of your Facebook Page and then select the Live button.  You will then be displayed a screen similar to the following, where you can grab the stream key for OBS.
b) Add this in the settings for OBS.  Make sure the service is set to Facebook Live because OBS supports streaming to other services too (e.g. YouTube).
c) Start your streaming from OBS
d) View a live preview on Facebook
e) Click a button to go live on Facebook.
The sound, video etc. all come from OBS and this is streamed to Facebook using RTMP (real-time messaging protocol). Facebook picks this up and broadcasts it to your Facebook Page.
If you're a Mac user, you'll need to install additional software to capture the audio from Skype or Zoom. Here are some tools that will route your audio to OBS Studio on your Mac:
Wirecast
Like OBS Studio, Wirecast works on both PC and Mac. The standard version costs $495.
You can download a fully functioning demo from the Telestream website. The demo version has a watermark and a demo audio voiceover, but you can use it to follow along with this article.
Wirecast is a more robust and professional live video tool than OBS Studio.
With Wirecast, you can broadcast to multiple live video platforms at once (e.g., to Facebook Live, YouTube Live, and Periscope). You'll need a powerful computer for this, though.
FINAL THOUGHTS
Facebook live doesn't have enough functionality currently available so you need to use an external platform to get better production.
Taking the time to set up the technical end of your Facebook Live show is vital when broadcasting from your desktop. Follow a checklist to ensure everything runs smoothly and you're producing a professional show.
Once you've finished your broadcast, that's not the end of it. Your video will now be viewed by replay viewers. It's important to continue the conversation and promote.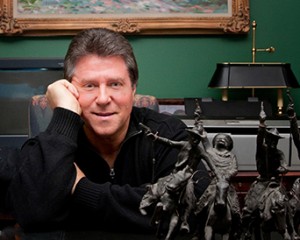 Blair Evan Ball is a Social Media Coach and founder of Prepare1, a company that works with businesses, individuals and non-profits. He is a former executive with a Fortune 50 company, and his national division did $1Billion+ in sales annually.

Blair has written three e-books: Facebook for Business Made Easy, Facebook Pages for Business Made Easy, and WordPress Blog Setup Made Easy.
Blair also educates, trains entrepreneurs and business professionals how to amplify their brand, increase revenues, and raise more funds.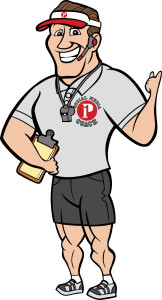 The Race is ON! | PREPARE | Get into the Game and WIN!