How to Optimize Your Organic Reach on Facebook
by Blair Evan Ball on August 24, 2017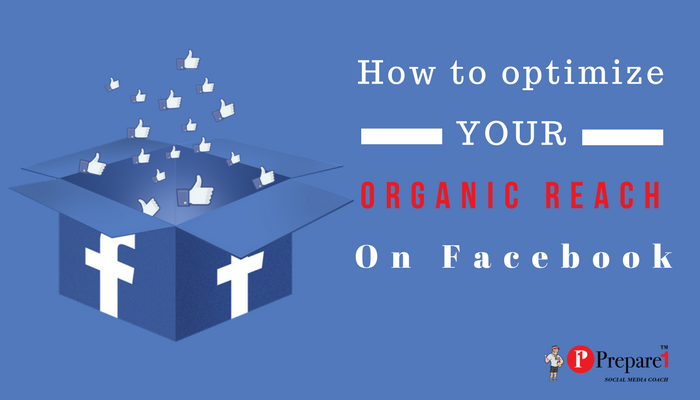 Are your posts reaching more people or fewer people on Facebook?
Do you wonder how to appear in more people's news feeds?
Facebook's has been using an algorithm which dictates who sees your content and who doesn't.
Facebook co-founder Mark Zuckerberg rang the bell to the Nasdaq exchange from Menlo Park on Friday May 18th 2012 signifying the social giant's first day trading as a public company.
The IPO marks a new chapter in the storied social network's rise — from a website born in a Harvard dorm and launched on February 4th, 2004. to an international phenomenon boasting more than 2 Billion+ users that has defined online relationships and reshaped the digital age.
FACEBOOK NEWSFEED EXPOSURE
It comes as no surprise that your Facebook Newsfeed Exposure is trending downward, and has for the last few years. Being a public company now for 5 years and shareholders to please, has changed the way Facebook approaches business.
After all it's free to us. Right?
Marketers are now faced with decreased Facebook News Feed exposure, and must find ways to boost exposure. For those without a advertising budget, it will be hard to sustain any traction.
A significant 53% of marketers surveyed by social media examiner said they saw News Feed declines. Plus, a significant 42% of marketers surveyed were unsure. When combined, 95% of marketers either don't know or have seen a decline in Facebook News Feed exposure over the last 12 months.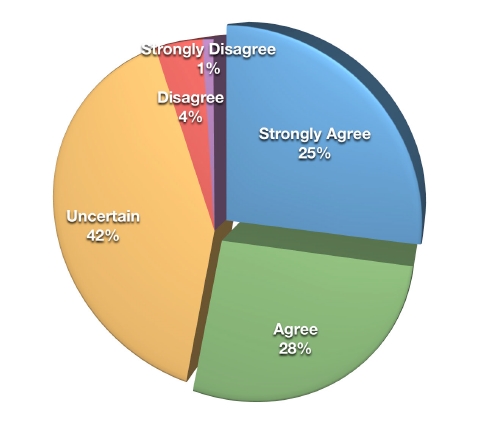 This hit's small business particularly hard. According to Dan Levy Facebook's director of small business, there are now 65 million small businesses with Pages on Facebook, and only 4 million actively advertise.
Are your competitors advertising? Are they boosting posts? Maybe they've found a way to reach people on mobile, which is now considered the holy grail of engagement.
"The number one reason businesses succeed or fail is their ability to attract customers," Facebook said. Chief operating officer Sheryl Sandberg once remarked that "building an online presence is hard, and building a mobile presence is even more difficult."
The company has sought to highlight Facebook Pages as a suitable alternative to setting up a website, touting its effectiveness on mobile devices, among other advantages.
Breaking down the numbers for business Pages: Eighty-five percent of users are on mobile, while 40 percent of active advertisers have created a Facebook ad on mobile.
Pages are also becoming more diversified, with more than 30 percent of small- to medium-sized businesses owned by women.
People that know me, have long heard me say that Social Media Platforms like Facebook are rented land. You don't own it, your just there for whatever time you deem worthy.
However, your website is the hub of all your activities, and these social platforms are the spokes.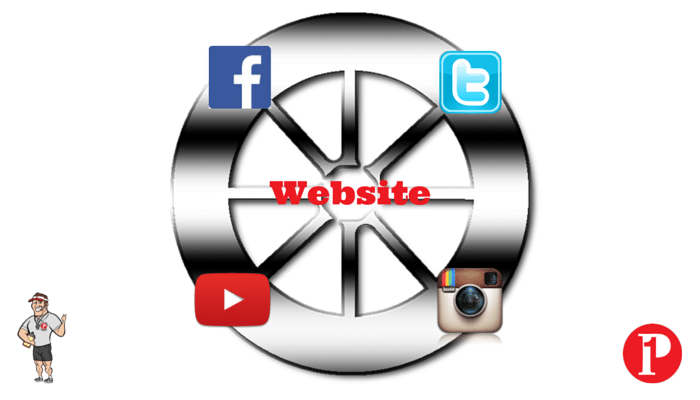 HOW FACEBOOK'S NEWS FEED ALGORITHM RANKS YOUR CONTENT
Facebook doesn't use a chronological feed, like Twitter does (or like Facebook used to). Instead, what you see in your News Feed is determined by an algorithm that sorts things based on what Facebook thinks you want to see. This is a cause of some consternation.
Facebook wants to keep you and me, the users, engaged. They have poured millions of dollars into finding ways to keep as many people as possible coming back for another hit of social crack.
Showing us a load of stories from former friends or pages we liked to try and win an iPhone 6 isn't going to achieve that. So Facebook has had to find a way around that.
Facebook algorithm pre-filters content that users see in their news feeds. The algorithm manages the vast amount of content posted to Facebook and thus helps advertisers, while hopefully showing Facebook users the most relevant content among the thousands of posts they could see.
Users can have as many as 5,000 friends, join up to 6,000 groups, and follow up to 5,000 pages. With posts coming from all of these sources, users might see as many as 15,000 posts.
Facebook algorithm narrows down what users actually see to about 1,500 posts, and from that pool of content, narrows what users might see even further to about 300 posts.
Organic Reach
Remember the good old days when everyone that liked your page saw the new product or service you launched. For example, if you had 100 followers, when you posted something everyone saw what you posted. Today that figure is around 2%, or in this example 2 people, and going lower.
Could  Facebook organic reach would eventually hit zero?
Organic reach is dwindling and marketers and business need a strategy for using what little organic reach they get to maximize a post's visibility and their ad budget.
Facebook 4 Step Process
Adam Mosseri (VP, News Feed at Facebook) recently broke down the four steps Facebook uses to rank your content in the news feed during 2017's F8 Summit.
He first explained that an algorithm is "a formula or set of steps for solving a particular problem."
He then presented a real-world problem to illustrate how it works; specifically, what to order his wife at a restaurant.
To find a solution, Adam breaks this problem down into four steps:
He checks the menu to see what his options are.
He considers all of the information at his disposal (e.g., what does his wife like to eat, is it lunch or dinner time, what's good at the restaurant?).
From there, he makes lightweight predictions in his head (e.g., would she enjoy having salmon for lunch today, would it be weird if I ordered her a chocolate soufflé for breakfast?).
He then has to consider all of this information and place his wife's order.
By activating this process, Adam is executing an algorithm in his head. Which is what we all do every day. Similarly, Facebook's algorithm uses four steps to help it decide how to rank your content in the news feed.
Those steps are:
Inventory (What's on the menu?)
Signals (Is it lunch or dinner time?)
Predictions (Would she enjoy the salmon?)
Score (Place an order)
The Signals Facebook Considers When Ranking Your Content
A key takeaway from Adam's keynote speech was "the most critical input into what you see in your news feed is who you decide to friend and what [pages] you decide to follow in the first place."
This makes sense, as these critical inputs will largely determine how Facebook interprets the myriad of signals it looks at when ordering a news feed that's most relevant to your interests.
Some of the specific signals that will affect your ranking on Facebook include:
Who posted a story
Frequency of posts from that person / publisher
Previous negative feedback on an author
Engagement
Average time spent on content
Overall engagement a post already has

When the story was posted
Friend tags
A recent comment from a friend
Story type
Completeness of page profile
Posted from a friend or page
How informative the post is
To increase a post's chances of getting organic reach, Facebook guru Mari Smith encourages marketers and businesses to make sure their post is relevant to their audience.
In other words, the post should be
Newsworthy
Entertaining
or educational.
Mari calls her approach to creating relevant posts the Mari Method, and she explains how it works in an article she recently wrote for Social Media Examiner.
HOW TO OPTIMIZE YOUR CONTENT FOR MORE REACH
I know from experience that visuals play a key role in optimizing your Facebook reach. You can get some great engagement by doing so, without the expense of advertising. However, it's becoming more challenging.
Photos are still #1 in terms of engagement, with video, especially LIVE VIDEO approaching fast.
These should be taken into consideration when crafting your strategy and tactics.
As a marketer or business owner, you want to reach and engage as many people as possible. In a digital world of noise, that takes effort and creativity. Check your insights to see the demographic makeup of your audience.
TIPS
Be Positive – Create content that will elicit positive response and feedback.
Post content that is shareable and social.
Create posts that want to make people click on something.
Post consistently.
Create posts that are likely to result in your audience liking, commenting, and sharing.
Build audience that ties into your goals and objectives.
Don't be spammy.
To increase a post's chances of getting organic reach, Facebook guru Mari Smith encourages marketers and businesses to make sure their post is relevant to their audience.
In other words, the post should be
Newsworthy
Entertaining
or educational.
Mari calls her approach to creating relevant posts the Mari Method, and she explains how it works in an article she recently wrote for Social Media Examiner.
FACEBOOK IS FACING A DEMOGRAPHIC TIME BOMB
For years, Facebook has faced a lingering problem with one of its core constituencies: teenagers, the most fickle tech demographic, don't think it's cool.
A new report from eMarketer suggests that Facebook's 12- to 17-year-old user base in the U.S. will decrease by 3.4 percent this year—the first time eMarketer has predicted a decline among any age group in Facebook usage. Its estimates for Facebook users who are 18 to 24 years old "will grow more slowly than previously forecast, too," according to the firm. Even worse, there's now a group of children the firm calls "Facebook-nevers," who are becoming tweens and skipping Facebook entirely.
Is this your target audience? If so, you may want to come up with a different strategy and tactic that keeps your business growing.
ADVERTISING
Of course, it's not enough to just have a Facebook Page — sadly, the adage "If you build it, they will come" isn't always effective — so businesses are also advertising on the social network.
To enhance those efforts, the company has released new opportunities, including boosted posts, promoted pages, and even video ads — something that recently got Facebook into a bit of controversy.
Video ads seem to be catching on, however — within the last six months, more than 4 million new video ads have been created by more than 20 percent of "active advertisers."
Facebook Marketing: Is it Time to Rethink Everything?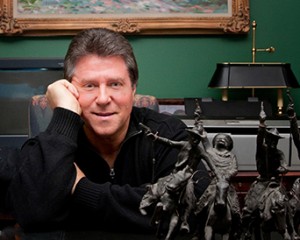 Blair Evan Ball is a Social Media Coach and founder of Prepare1, a company that works with businesses, individuals and non-profits. He is a former executive with a Fortune 50 company, and his national division did $1Billion+ in sales annually.

Blair has written three e-books: Facebook for Business Made Easy, Facebook Pages for Business Made Easy, and WordPress Blog Setup Made Easy.
Blair also educates, trains entrepreneurs and business professionals how to amplify their brand, increase revenues, and raise more funds.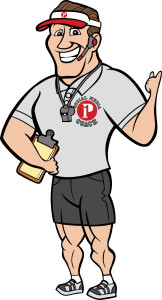 The Race is ON! | PREPARE | Get into the Game and WIN!