How Visual Content Amplifies Social Media
by Blair Evan Ball on January 16, 2015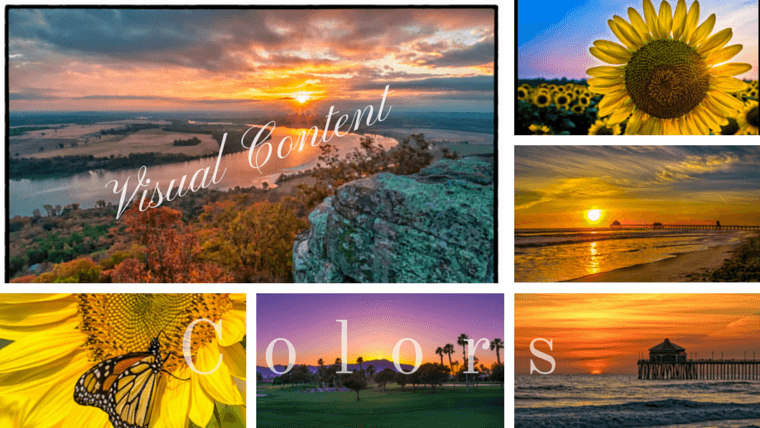 Did you know that 65% of people are visual learners?
Do you know that our brain processes visuals 60,000 times faster than text?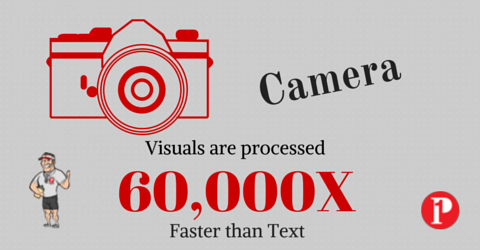 From a social media marketing standpoint, the old saying that "a picture's worth a thousand words" holds so much value today. As marketers, we all need to be or become storytellers. A great photo or graphic tells a story in one hot second.
A good image can connect an idea or message much quicker and stronger than text-only content.
Photos are the main type of content posted by Facebook pages, Pinterest, Instagram and others.
As a marketer, it makes sense to convert the same text-based posts into juicy visuals that pop. Before your followers move on to the next shiny thing on Twitter, you need something catchy to capture their attention (within 8 seconds) and engage them.

Luckily, a great way to make your content stand out online is to make it more visual. Visual content is not only easier and faster for the human brain to process, but it is also a great way to generate more views, clicks, and conversions. Use of visual content in Facebook campaigns generates 65% more engagement after only a month's practice.
The importance of visual content has been highlighted by the evolution of the social media sites marketers use every day to promote their content and brands online.
Facebook continues to modify its News Feed to include larger and more prominently displayed images and videos, Pinterest is now the fourth most popular social networking site, and Twitter now pulls pictures and videos right into its timeline — and has used its recent profile pages update to allow for larger header photos and profile pictures.
WHY VISUAL CONTENT

Sixty-three percent of social media is made up of images. That means nearly two-thirds of the updates you see on social media are visual content, according to a Citrix report from January.
Nearly half of all Internet users have reposted a photo or video they have found online. An equally intriguing stat from the same 2013 Pew Research Study is that 54 percent of all Internet users have posted an original photo or video that they personally have created.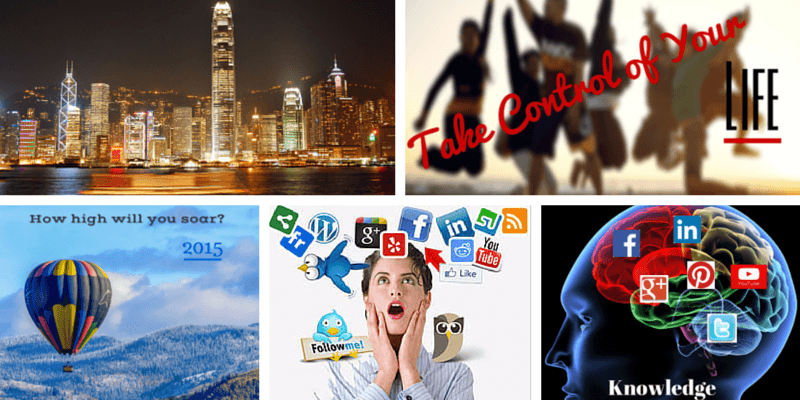 Image Blair Ball
Images are the No. 1 most important factor in optimal social media content. This according to an ongoing research survey conducted by Software Advice and Adobe. More than 80 percent of survey respondents pointed to images being "Very Important" or "Important" for their marketing optimization on social. The runners up in terms of importance were hashtags and usernames.
WHY VISUAL CONTENT IS BETTER THAN TEXT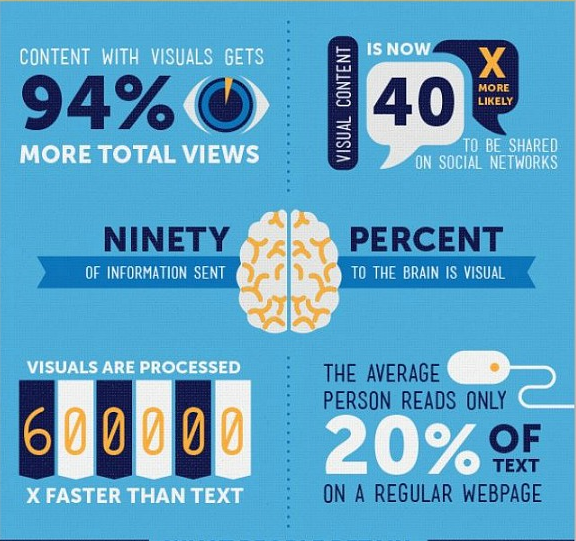 Image Ethos3
WHY OUR BRAINS RESPOND TO VISUAL CONTENT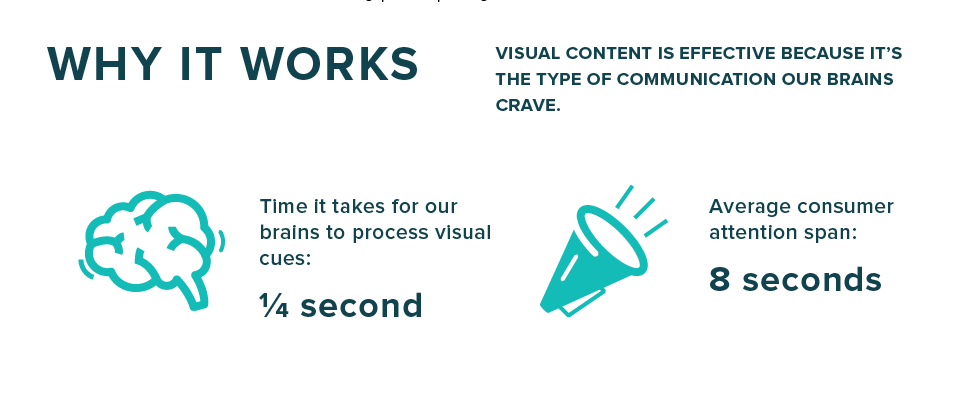 Images Column Five
THE TACTICS OF VISUAL CONTENT
VISUAL CONTENT FOR ENGAGEMENT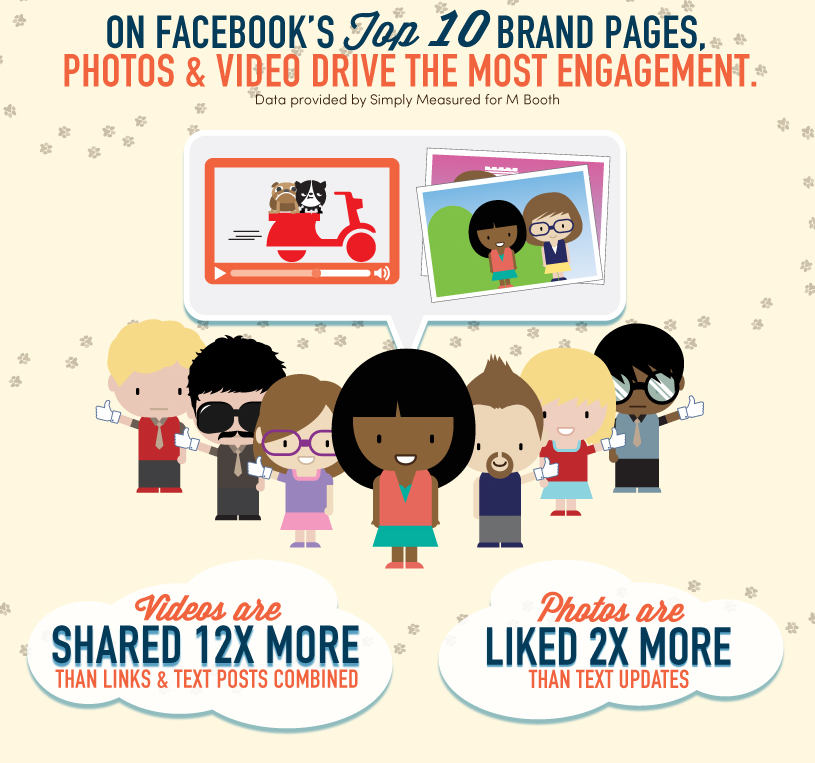 Image M Booth
THE BEST TYPE OF VISUAL CONTENT
What's one of the best types of visual content you can create? An infographic.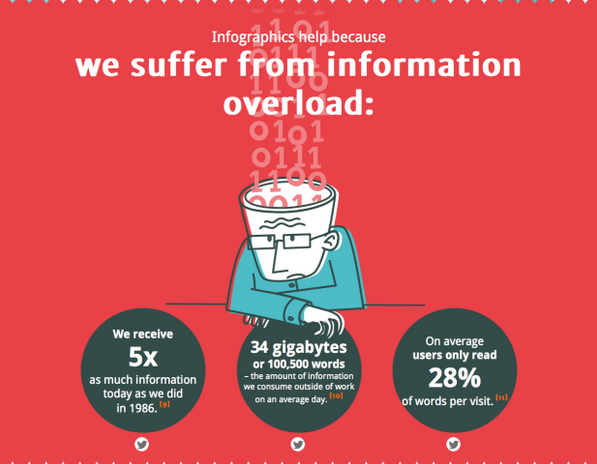 Images by NeoMam
What's your take on using visuals in social media? What do you find works best?
1. Google My Business – Better Search Results in Google! Jan. 21st
2. Visuals for Business – How to use visuals Feb. 4th
3. Facebook Ads – How to create, implement & gain sales Feb. 18th
4. Social Media Marketing for Realtors Feb. 25th
5. Tools & Apps for Business – Gain more hours. Mar. 4th
6. YouTube & Video – Business Branding Mar. 11th
7. Blogging – Generate leads & get new customers Mar. 25th
8. Twitter for Business – The fastest way to spread content Apr. 8th
About Blair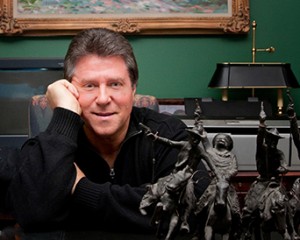 Blair Evan Ball is a Social Media Coach and founder of Prepare1, a company that works with businesses, individuals and non-profits. He is a former executive with a Fortune 50 company, and his national division did $1Billion+ in sales annually.

Blair has written three e-books: Facebook for Business Made Easy, Facebook Pages for Business Made Easy, and WordPress Blog Setup Made Easy.
Blair also educates, trains entrepreneurs and business professionals how to amplify their brand, increase revenues, and raise more funds.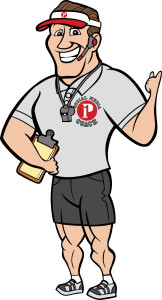 The Race is ON! – Get into the Game and WIN!