LinkedIn Most Effective Social Media Platform In B2B
by Blair Evan Ball on March 13, 2015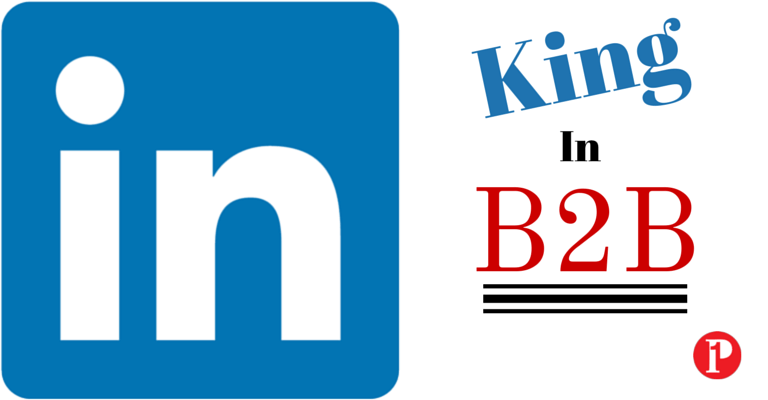 How effective is your B2B strategy?
What social media platforms are you seeing as the most beneficial?
LinkedIn is best known for it's job hunting, resume posting, content and news social networking site. Right? Well, not anymore if your a B2B marketer.
Although social media platforms like Facebook have a much more wider appeal, the reality is, it doesn't deliver on leads and results like LinkedIn.
LinkedIn does work for B2B leads. Do Twitter, Facebook, Google+, and Pinterest? Maybe, but the recent research doesn't bode well for those sites.
In the B2B space, having people follow you is not enough. You have to go beyond likes and simple conversations. For B2B marketers, the promise of social is user data, and first generation social campaign technologies just weren't delivering.
That's changing rapidly. Marketers are seeing a tremendous uptick in demand for B2B campaigns designed to nurture prospects, collect user interest and attribute data, and reapply that data to shorten the sales cycle.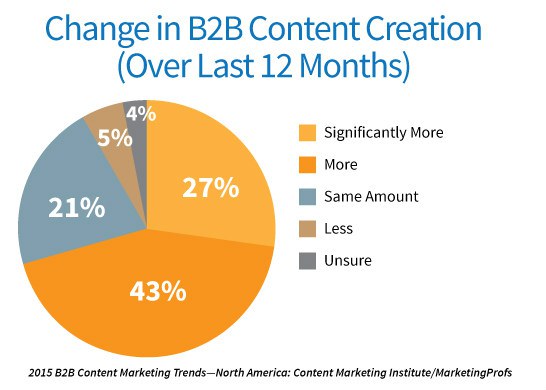 Business-to-business social media marketing is no longer just an innovative way to boost sales—it's essential to your organization's survival in the competitive B2B market. It's important to make sure the content itself, whether it's on your company's blog or on your social channels, is tailored to the right audience.
B2B LEADS
Despite newer social platforms that are more popular among the general population, LinkedIn still reigns in the business world, according to an August 2014 study by Content Marketing Institute (CMI) and MarketingProfs.
94% of business-to-business (B2B) marketers in North America said they used LinkedIn to distribute content, the highest usage rate and 6 percentage points above second-place Twitter.
Facebook, which often dominates every social ranking, came in third (84%). LinkedIn was also the most effective for content distribution, garnering 63% of responses, compared with 55% for Twitter and 32% for Facebook.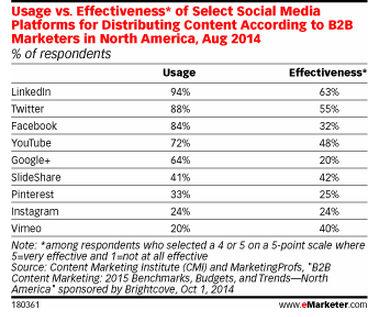 NUMBER OF CONVERSIONS PER SOCIAL PLATFORM
To put that into real numbers, LinkedIn is responsible for more than 80% of a business's social media leads! All the other social media platforms put together only amount to 19.67% of leads!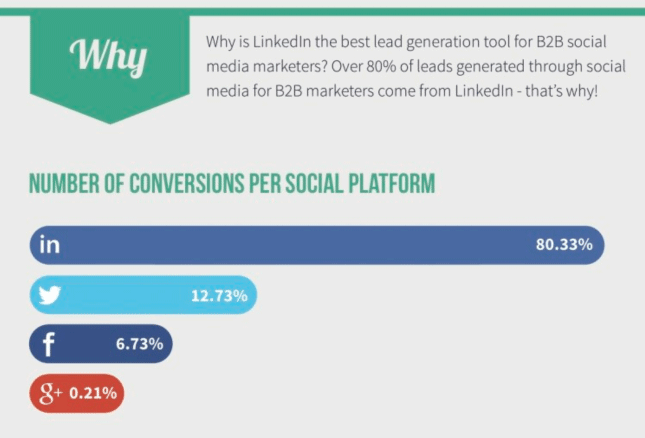 Image from Business2Community.
The bottom line is this: LinkedIn works for B2B lead generation.
B2B FREQUENCY OF PLATFORMS
Similarly, August 20014 polling by Kapost found that US B2B marketers turned to LinkedIn for marketing news far more frequently than other social media sites. That may explain why Facebook's new strategy seems to be pushing the NEWS! Most business people I talk to look at Facebook as the local party, not the business platforms it pretends to be.
Nearly half looked at LinkedIn "all the time" for marketing info.
30.3% who said the same for Twitter
Only 15.8% for Facebook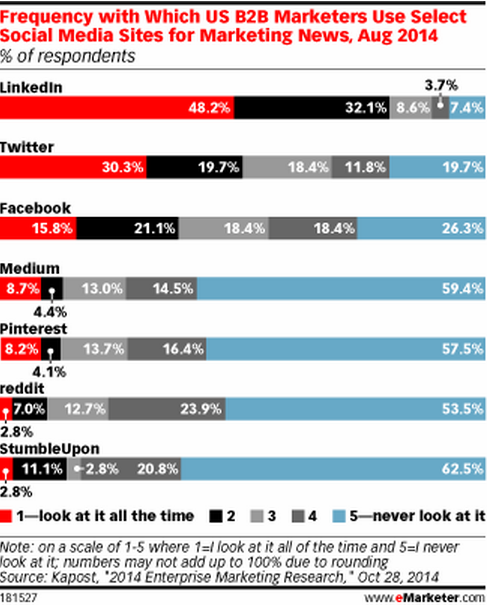 INVEST IN A STRATEGIC PLAN
It's tempting to dive head first right into social, but it's important to take the time to think about your strategic goals, objectives, strategies, and tactics.
Once you define your overall social media marketing goals (e.g. increase sales) and determine specific objectives (e.g. grow LinkedIn connections), focusing on your core strategy (e.g. create thought leadership content) and tactics (e.g. post new content once a day, Monday through Friday) will help you to succeed.
B2B THOUGHT LEADERSHIP
B2B social media marketing builds reputation as a thought leader. And, thought leadership content is an excellent way to build your brand, as well.
Prospects trust thought leaders who can demonstrate an understanding of their problems and show them how to solve them.
Although a reputation of thought leadership will never mitigate risk as well as referrals, it's an easy way to build brand awareness and increase the prospects of a response to future demand-generation efforts.
INCLUDE CONTENT MARKETING
Content marketing should be an important part of your overall strategy. This includes creating blogs, photos, videos, and other content to promote what you do. In fact, promote might be the wrong word; educate is probably more precise.
According to a recent IDG Connect B2B study, 89% of IT buyers want educational content. This same study notes that, "IT buyers will soon look to social media as the single most important content source to inform their buying decisions."
Whether you're creating short YouTube videos demonstrating how to use products or hosting live Twitter chats, the goal should be to educate buyers. Perhaps your core audience aren't avid social media users, but if your content is exceptional, they will find you, remember you, and hopefully work with you.
INVEST IN SOCIAL VIDEO TO PRODUCE MORE LEADS
While video has been traditionally thought of as a medium best suited for consumer marketing, recent numbers show that it's also quite effective in B2B strategy. According to a benchmark report released by Software Advice, a company that provides reviews on marketing software, video is the most-used content type and the content that generated the most leads for surveyed B2B marketers in 2014.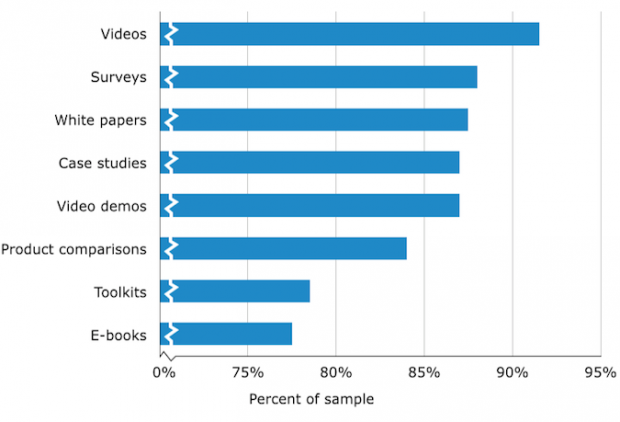 The video's new role as a lead generation tool among B2B marketers shows that the best results are produced when a creative concept is combined with strategic marketing techniques and tactics.
CONCLUSION
Whether you're choosing which networks are right for your social content or looking for creative ways to amplify the impact of your existing content, a strategic social media engagement campaign is critical for any B2B marketing initiative.
What strategies are you employing in B2B social media marketing that are working for you now, and where do you plan to focus in the year ahead?
JOIN US FOR OUR UPCOMING SOCIAL MEDIA SEMINAR SERIES
1. Google My Business – Better Search Results in Google! Jan. 21st
2. Visuals for Business – How to use visuals Feb. 4th
3. Facebook Ads – How to create, implement & gain sales Feb. 18th
4. Social Media Marketing for Realtors Feb. 25th
5. Tools & Apps for Business – Gain more hours. Mar. 4th
6. YouTube & Video – Business Branding Mar. 18th
7. Blogging – Generate leads & get new customers Mar. 25th
8. Twitter for Business – The fastest way to spread content Apr. 29th
About Blair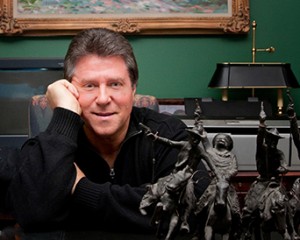 Blair Evan Ball is a Social Media Coach and founder of Prepare1, a company that works with businesses, individuals and non-profits. He is a former executive with a Fortune 50 company, and his national division did $1Billion+ in sales annually.

Blair has written three e-books: Facebook for Business Made Easy, Facebook Pages for Business Made Easy, and WordPress Blog Setup Made Easy.
Blair also educates, trains entrepreneurs and business professionals how to amplify their brand, increase revenues, and raise more funds.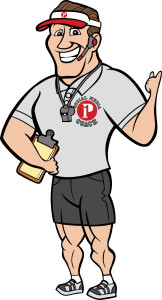 The Race is ON! | PREPARE | Get into the Game and WIN!