The Best Content for Social Media Marketers
by Blair Evan Ball on July 27, 2017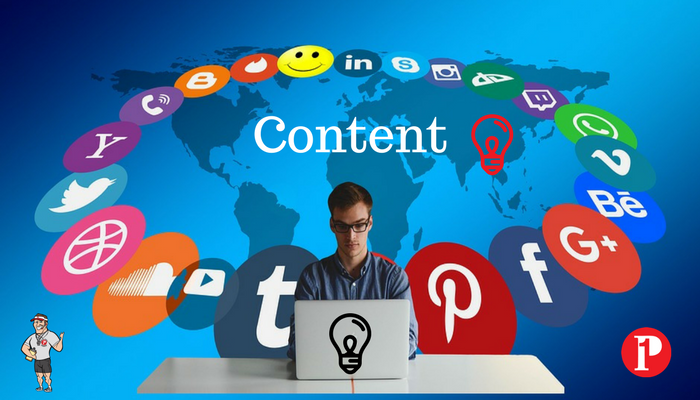 What marketing content do you use to engage your audience?
Are you using the right content in today's business environment?
Maybe you are still skeptical that content marketing is right for your unique business/industry/size/audience.
Maybe you still think content marketing is just a buzzword. Maybe you are trying to learn from others by emulating what works for them.
And maybe your boss needs some convincing. Nothing gets executive buy-in like some solid fear-based examples of the competition being ahead of your company on the latest and greatest digital marketing trends.
Content marketing is not a piece of content. it is not marketing with content like brochures. It is not a native ad. It is not a "viral video."
Content marketing means acting like a publisher, consistently creating content that your customers actually like to read and share. Content marketing is how to build an audience and attract subscribers who opt-in to allow you into their already over-crowded email inbox.
Content marketing is one of the most in demand skills of the year. And its influence just keeps on growing. According to a recent survey conducted by SkilledUp, 50% of businesses plan to increase their content marketing spend, and yet 34% claimed they had a difficult time finding job candidates with content marketing skills.
MOST IMPORTANT CONTENT
According to Social Media Examiner's Industry Report 2017.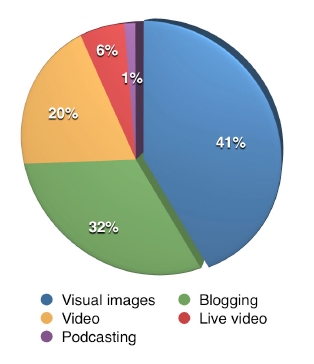 The top pick was visual images (41%) up from 37% in 2016, surpassing blogging for the first time.
Blogging dropped from 38% in 2016 to 32% in 2017.
Blogging is more important for B2B marketers (43% say it's the most important) than B2C marketers (26% claim it's most important). B2C marketers place more importance on visual content (45% say it's the most important) than B2B marketers (32%).
HOW WILL MARKETERS CHANGE THEIR FUTURE CONTENT ACTIVITIES?
#1: Video
The use of video is a key part of most marketers' plans in later part of 2017, with 75% planning on increasing their use of videos.
#2: Visuals
A significant 73% of marketers plan on increasing their use of visuals in 2017 and beyond.
#3: Blogging
The written word is still important for marketers. About two in three plan on increasing their use of
blogging.
#4: Live video
Considering that live video is a relatively new content option, it's impressive that 61% of marketers
plan on increasing their use of live video in the next 12 months (up from 31% in 2016).
#5: Podcasting
Only 26% of marketers plan on increasing their use of podcasting and a significant 60% have no plans
to get involved in podcasting.
B2B marketers are more likely to increase podcasting activity (30%) than B2C marketers (23%).
CONTENT FORMS MARKETERS WANT TO LEARN MORE ABOUT
Creating videos took first place as the area marketers most want to learn about, followed by live video and creating visuals.
B2C marketers are more interested in learning about using videos (76%) than B2B marketers (67%).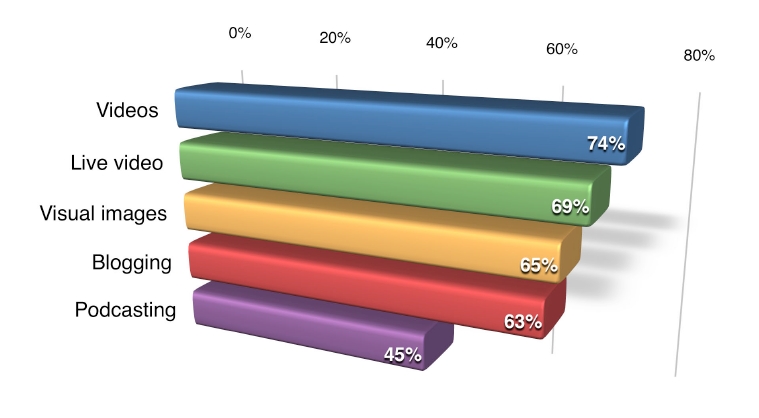 Video content can be a valuable asset in your inbound marketing content mix. In fact, by the end of this year, video content is expected to represent nearly three-quarters of all internet traffic.
But getting people to sit through your videos can be challenging, considering that the longer your video is, viewers will consistently drop off and stop watching, in most cases.
Your video is being judged on its content, presentation, production quality, style, and the valuable information it provides. What does this tell us? Your content must be truly remarkable to maintain your audience's attention.
Here is a great article by Hubspot on video creation.
SUCCESSFUL CONTENT MARKETING EXAMPLES
Content marketers are likely to notice one distinct and somewhat surprising aspect of Whole Foods' homepage: Rather than hitting users with deals or a large search bar to find the nearest store, the homepage – and much of the site – features content.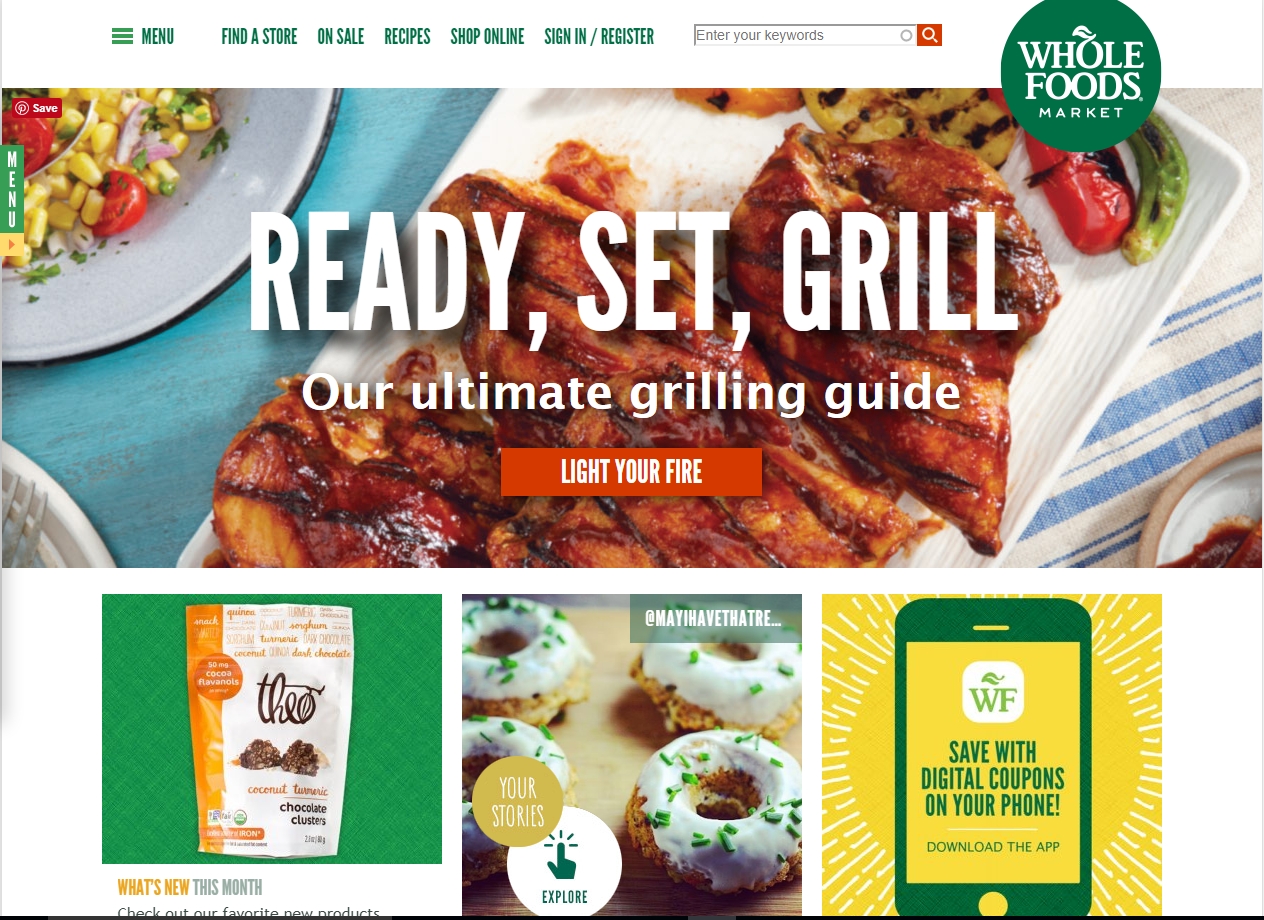 Beautiful food photos and recipes are at the core of Whole Foods' website. Users can browse seasonal recipes, Instagram food photos from other Whole Foods shoppers, and tips for healthy eating and smarter shopping. Whole Foods knows that by presenting users with useful, compelling content, they'll inspire visitors to shop – even if they don't explicitly tell them to do so.
Whole Foods takes the same approach with its social channels. On Instagram (1.8 million followers), they'll regram beautiful food photos from users, but rarely promote their own products or deals. Whole Foods is also a prolific video creator who updates its YouTube channel (53K followers) nearly every week. They have series on cooking how-tos, food trends, recipes, sourcing, and more. In addition to providing existing customers with inspiration, Whole Foods is creating content that will be surfaced in search when people look for recipes or cooking tips. This will inspire existing customers to shop for ingredients – and introduce the brand to other potential customers.

Google is one of the world's most recognizable brands and it's not just because of its unshakeable hold on the search market. (Google controls nearly 95% of the U.S. mobile search market and almost 86% of all U.S. mobile and desktops searches.)
Google is also a brand that has a great worldwide reputation. And that's largely due to its smart marketing practices.
The company's business goes way beyond search. Google has teams working on everything from work collaboration tools (G Suite) to a cultural institute (Google Arts + Culture) that strives to make the fine arts more accessible. Because it has so many lines of business that ladder up to the Google name, the brand appears to be everywhere. Dozens of Google teams produce and distribute various forms of content daily on multiple channels – including many of their own, including YouTube and the Google homepage.
More importantly, Google consistently delivers free content that people value. Their videos, apps, games, and written content speak to people at a human level. Most Google content is inspiring, entertaining, and informative, with subtle self-promotion. This is one reason people hold Google in such high esteem: Because the brand proves its value every time people interact with it.
For example, in August 2016, millions of people around the world were turned to Rio de Janiero for the Olympics. That month, Google released a video series, called "Beyond the Map," that took viewers into favelas – Rio's historically poor and crime-ridden shantytowns – and introduced them to locals. They included Luis, a teenage ballet student, who dreams of dancing at the Teatro Municipal, and Paloma, a young woman who hopes to study artificial intelligence. Some are 360-degree videos, and the whole series is meant to be watched on Google Cardboard for a VR experience. (At the very least, people who don't have Cardboard can navigate through the videos on mobile or desktop.) Either way, by giving people compelling content, Google introduced people to its latest technology and provided impetus for them to interact with it.
In 2016, Google also made a prominent change to its global communications content strategy. When you wanted to find information about the company, well, you Googled it instead of going to a specific blog. Last September, Google acknowledged that was a problem and launched The Keyword, the official new Google blog. This hub aggregates content that was previously posted across 19 blogs, so users will have a much easier time finding information.
Those are just two content marketing examples amid many. Others include the marketing insights blog Think with Google, the Google Primer marketing lessons app, and, of course, Google's "Year in Search" videos that go viral every year.
FINAL THOUGHTS
As content marketers, it's our responsibility to provide our readers with valuable content. Developing strong frameworks for how we think about content and the process we use to create it are crucial to becoming better content marketers.
Continue to build on your strategy.
Focus on those forms of content that provide the most engagement
Become an expert in those forms of content like VIDEO.
Meet with your team weekly.
Use different social media platforms.
Be persistent day in and day out.
Challenge yourself to take risks.
SOURCE: SOCIAL MEDIA EXAMINER INDUSTRY REPORT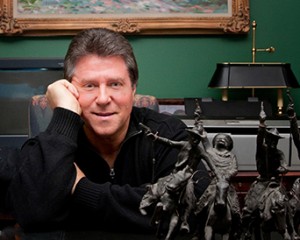 Blair Evan Ball is a Social Media Coach and founder of Prepare1, a company that works with businesses, individuals and non-profits. He is a former executive with a Fortune 50 company, and his national division did $1Billion+ in sales annually.

Blair has written three e-books: Facebook for Business Made Easy, Facebook Pages for Business Made Easy, and WordPress Blog Setup Made Easy.
Blair also educates, trains entrepreneurs and business professionals how to amplify their brand, increase revenues, and raise more funds.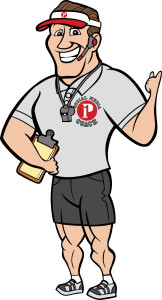 The Race is ON! | PREPARE | Get into the Game and WIN!