Facebook Live: What Businesses Need To Know
by Blair Evan Ball on April 29, 2016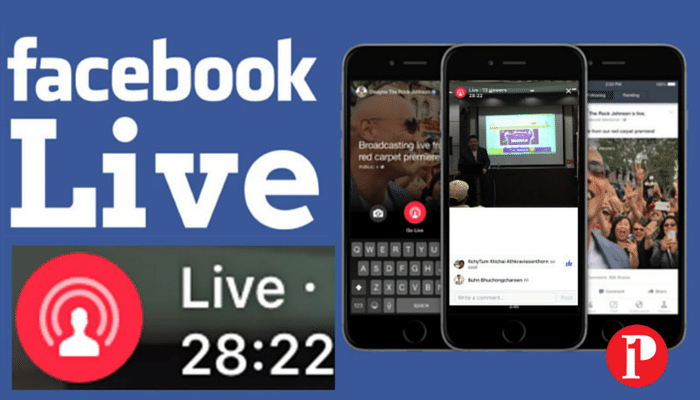 Have you heard of Facebook Live video?
Did you know that Facebook Live is now being used by business all across the country right now?
Video is overtaking photos as the #1 Engagement tool on the internet, are you ready to learn more about Facebook Live?
Facebook has never been a company that operates in a comfort zone more than a few days. They are constantly innovating and raising the bar for their mission.
Recently it has introduced a new feature for its users, capitalizing on the recent trends of online video consumption and in-the-moment updates. It's called Facebook Live, and it has the potential to change the way marketers and consumers approach the platform—not to mention influencing most of the platform's contemporaries.
Video and mobile technology are critical trends in a changing world. For marketers, especially if you are a social media marketer, this is something you need to enhance your strategy and marketing tactics.
BASICS OF FACEBOOK LIVE
On the surface, Facebook Live is a basic feature that offers live-streaming video capabilities to users. By tapping the live stream icon, it's to the right of your camera button. you can start broadcasting video live from your smartphone, and write an optional description for the event.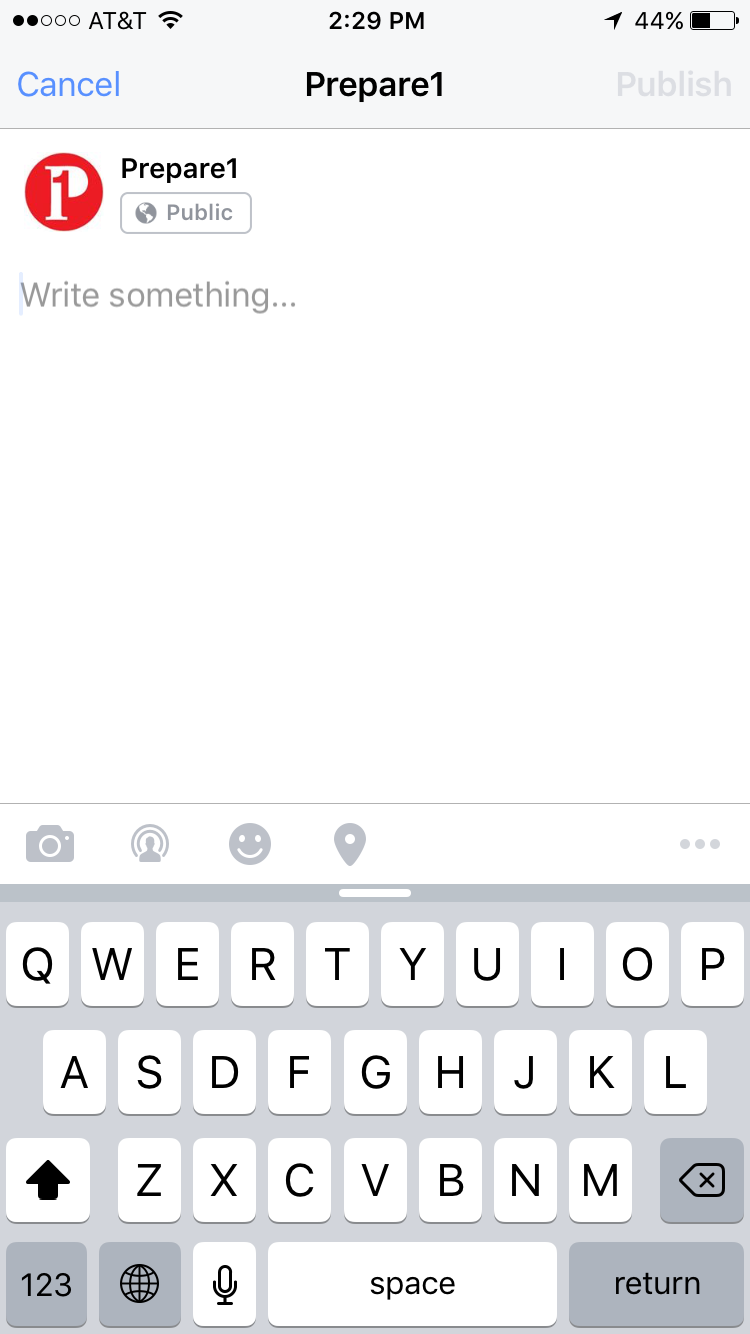 Any users who follow you will have the ability to "tune in" to the broadcast.
At the end of the video, you can tap "finish" to complete the video.
Once finished it will be posted as a permanently available feature on your timeline.
The maximum time limit for a broadcast is currently 30 minutes, and you can block specific users if you desire.
What differentiates Facebook Live from other is the ability to retrieve the video at any time and the association with other features of the apps.
HOW DO I SHARE A LIVE VIDEO ON FACEBOOK?
This feature isn't available to everyone right now.
To start a live broadcast:
Log into the Facebook iOS app or Facebook Android app
Tap at the top of your Timeline, News Feed or Page
Tap
Write an optional description for your broadcast
Tap Go Live to begin your broadcast
When you want to end your broadcast, tap Finish.
Your broadcast can be no longer than 30 minutes. When you end your broadcast, it'll stay on your Timeline or Page like any other video.
Note: You can block viewers during a live broadcast by tapping the profile picture next to a viewer's comment and then tapping Block. You can unblock someone that you've previously blocked.
FB LIVE MARKETING TIPS
You can probably think of a number of potential broadcasting opportunities already; you might live-stream a major company announcement, a seminar, or some other participatory event, or you could aim for something more content-intensive like an interview or a whiteboard strategy session.
No matter what angle you take, there are a handful of best practices you'll need to keep in mind:
Tell people ahead of time when you're going to broadcast – Build anticipation by letting people know when you'll be broadcasting live.
Go live when you have a strong connection – Check to make sure that you have a strong signal before going live. WiFi tends to work best, but if you can't find a nearby network, you'll want a 4G connection. If you have weak signal, the 'Go Live' button will be grayed out.
Write a compelling description before going live– A great description will capture fans' attention and help them understand what your broadcast is about.
Ask your viewers to follow you and receive notifications when you go live – Call out that your audience can tap on the Follow button on live videos and videos that were live and then opt-in to get notifications the next time you go live.
Say hello to commenters by name and to respond to their comments – Your audience will be thrilled to hear you mention their name and answer their questions when you are live.
Broadcast for longer periods of time to reach more people – The longer you broadcast, the more likely people are to discover and invite their friends on Facebook to watch the video. We recommend that you go live for at least 10 minutes.
Be creative and go live often! – Try different types of broadcasts – and go live frequently – to keep your audience engaged. Visit live.fb.com for more tips and ideas. Here are some of our favorite examples so far:
Strive for great audio. Speak loudly and clearly close to the phone or use a microphone. Like with any video, your audience needs to be able to hear what you have to say. To this end, avoid broadcasting anywhere that has a lot of background noise.
Use both the front and back cameras. Since you likely won't want to have the camera in your face the whole time, you can easily toggle back and forth between the two. When the camera faces you, the audio is better. Speak up when filming away from yourself.
Acknowledge your audience. When you go live, be sure to mention your friends and fans who are viewing, if it seems reasonable. Alternatively or in addition, respond to comments either during or after the show.
WHAT'S THE FUTURE FOR FACEBOOK
Fast forward to the future, it's clear that Facebook Live is more than just another tool for the platform to offer its users. It serves as a road map of Facebook's intentions to keep up with the latest social media trends and a shot across the bow to its competitors that it won't be out competed.
Consider the following compelling motivations Facebook Live fulfills:
Appealing to millennials and youth. Live-streaming is popular in younger generations, which Facebook needs on its side if it wants to survive. More watch YouTube and video than they do TV.
Reaching users in-real-time. In-the-moment, or real-time updates are also becoming increasingly popular in the social media world. These updates demand closer attention and seem more sincere, so they get greater emphasis from users.
Capitalizing on future with video. Video content is wildly popular right now, and it's only going to grow faster in the years ahead. According to Cisco, video will garner more than 60% of all Internet traffic in 2017.  Content marketers are jumping on this trend, and platforms like Facebook are trying to keep up with demand.
Expect to see Facebook testing and innovating continually. They will fine-tune Facebook Live and launch others that fulfill their mission; Facebook is great at seeing is what's trending. They either buy it or copy it. Facebook will try to capitalize on future trends in an effort to remain the most dominant and modern platform on the market.
END WITH A CALL TO ACTION
Live video can be an integral part of your social media marketing, so make the most of it by directing your audience to a specific place. Include a simple call to action at the end of your video, such as to visit your website or private message you for more information on the topic.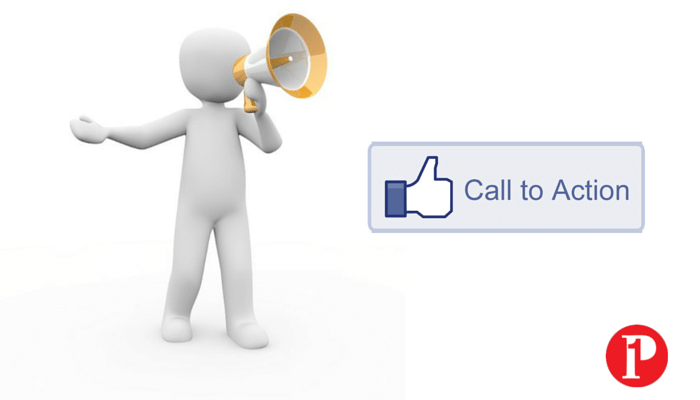 IN CONCLUSION
Video streaming, especially through Facebook Live, is a great opportunity to showcase your:
Brand
Knowledge
Solve Problems
Build Relationships
Increase your fans
Increase your follower's
Increase your customer base
Since video is the hottest trend right now and Facebook Live seems to get higher organic reach than other types of content, it's definitely worth getting ready to add Live to your marketing plan just as soon as you have access.
Live is just the beginning of what Facebook wants to do with video. Facebook is currently testing a dedicated video news feed on select mobile devices, so people always have video in their pocket and at their fingertips.
Start thinking about what you want to create as a subject matter expert, so you can take advantage of all of the opportunities in store for the future of video.
What's your plans for video?
About Blair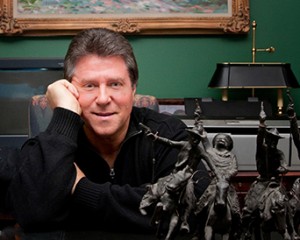 Blair Evan Ball is a Social Media Coach and founder of Prepare1, a company that works with businesses, individuals and non-profits. He is a former executive with a Fortune 50 company, and his national division did $1Billion+ in sales annually.

Blair has written three e-books: Facebook for Business Made Easy, Facebook Pages for Business Made Easy, and WordPress Blog Setup Made Easy.
Blair also educates, trains entrepreneurs and business professionals how to amplify their brand, increase revenues, and raise more funds.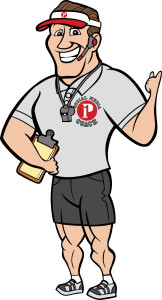 The Race is ON! | PREPARE | Get into the Game and WIN!