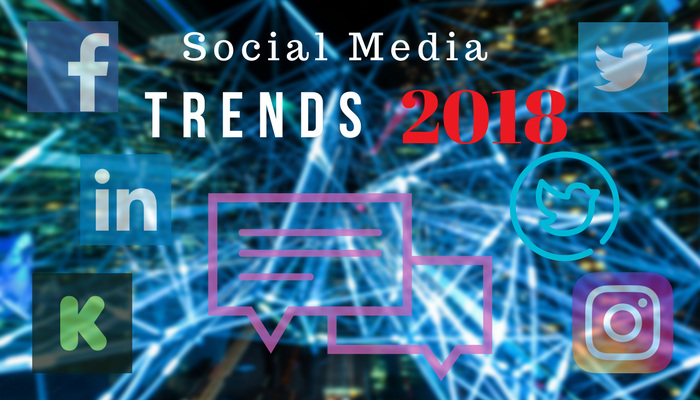 What does the word trend mean to you and your business?
Would you like to stay informed and ahead of the masses?
The word "trend" can evoke feelings of fear and uncertainty for businesses. You want to stay ahead of the curve, but you don't want to waste time and money on something that isn't going to stick around (or that isn't relevant to your business).
Where Social Networks Are Headed

Organizations face 3 key challenges in 2018
Social dominates time spent on mobile.
Passive social behaviors continue to climb.
Consumers integrate social deeper into their purchase journeys.
As consumers spend more time on social networks, we're seeing new behaviors increase.
● 60% of internet users fall under the Entertainment Networker segment.
● 39% of internet users use social networks to access the news.
● 39% of internet users use social networks to fill their spare time.
Source: GlobalWebIndex. Social Media Motivations. Q1 2017.
Base: 350,000 internet users.
Social's role grows in online product research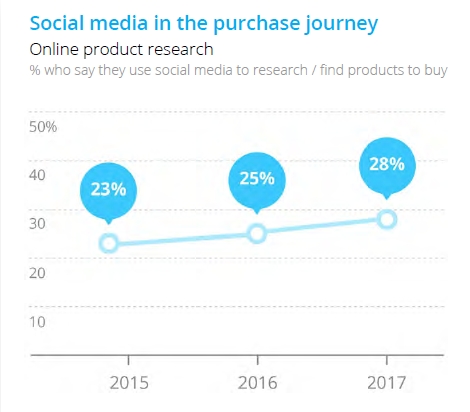 Younger demographics are leading these shifts.
But even among 55 to 64 year-olds, 20.1% say they've used social networks when researching products and services.
TRENDS
1. DECLINING ORGANIC REACH
Brands must accept that organic reach is steadily declining and stop relying on short-term tactics that used to work. Facebook has already announced that organic reach is going to ZERO! Businesses I work with are already seeing that organic reach is dropping, and in some cases dramatically.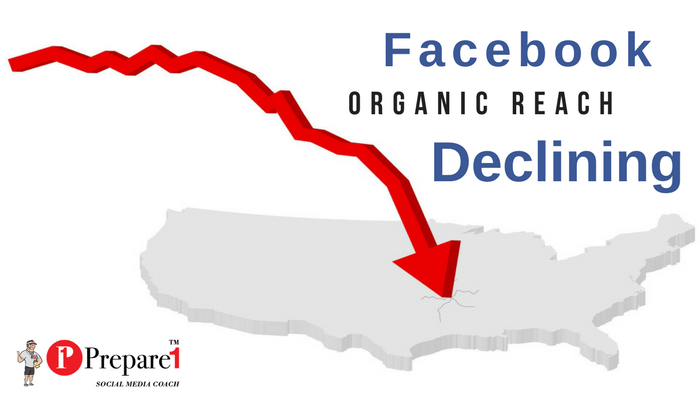 Instead, businesses need to start building sustainable strategies. This means being more selective when it comes to the networks you post content on, and investing more in social ads as well as influencer and/or advocacy strategies.
With brands increasingly disappearing from news feeds, ephemeral content such as Instagram Stories are key to staying visible and top-of-mind in 2018. By leveraging these features on an ongoing basis, users will continue to see your brand and can then search back to your profile to view more, like, comment, and tag, which will further boost your impressions by putting you back in their newsfeed and in front of the eyes of their following.
2. SOCIAL VIDEO SURGES AHEAD
Spending on social video advertising grew 130 percent this year with no sign of stopping.
While social video is effective, businesses need to make sure they're creating content that actually reflects their business objectives. If the social video your organization produces can't be tied to any real metric or measurable business value, it's time to rethink your strategy.
Like AI, live video is nothing new, but it's growing exponentially. Everyone wants a piece of Facebook Live.
And, it isn't just popular with marketers. People love watching live video too. In fact, 80% of users said they'd rather watch a live video than read a blog post, while according to Facebook, live video gets 3x more views.
Here are a few tips for getting started with live video:
Use live video at events to give followers a behind-the-scenes look at the event.
Show off holiday displays and sales in live video.
Use live video to introduce your followers to your employees.
Advertise an exclusive sale or promotion to anyone who watches your live video.
Whatever you do, make sure your employees and any customers who are in your business at the time are aware that you're filming to avoid any mishaps. It might be better to film a live video during off hours, though, since you can't edit live video and people will see everything as it happens.
3. CHATBOTS
What Is A Chatbot?
A chatbot is a service, powered by rules and sometimes artificial intelligence, that you interact with via a chat interface. The service could be any number of things, ranging from functional to fun, and it could live in any major chat product (Facebook Messenger, Slack, Telegram, Text Messages, etc.).
Chatbots are going to be one of the biggest things in social media marketing in 2018. They have evolved from inferior robotic responses to now being able to provide personalised and instant meaningful interactions with a brand's audience.
Facebook has reported that over 100,000 chatbots are currently using the messenger platform and this number is set to grow. This form of automation means you can spend the extra time working to further expand your business, while still producing a positive overall experience for potential customers.
Facebook Showing Examples of Chat Bots
Watch this video from Facebook's recent F8 conference (where they make their major announcements). At the 7:30 mark, David Marcus, the Vice President of Messaging Products at Facebook, explains what it looks like to buy shoes in a Facebook Messenger bot.
Examples of Chatbots
Buying shoes isn't the only thing chatbots can be used for. Here are a couple of other examples:
Weather bot. Get the weather whenever you ask.
Grocery bot. Help me pick out and order groceries for the week.
News bot. Ask it to tell you when ever something interesting happens.
Life advice bot. I'll tell it my problems and it helps me think of solutions.
Personal finance bot. It helps me manage my money better.
Scheduling bot. Get me a meeting with someone on the Messenger team at Facebook.
A bot that's your friend. In China there is a bot called Xiaoice, built by Microsoft, that over 20 million people talk to.
4. RISE OF AUGMENTED REALITY
At the first-ever event hosted in the Steve Jobs Theater, Apple announced the iPhone 8 and the iPhone X. Both devices incorporate a new chip that allows the phones to provide users with extraordinary augmented reality experiences. While augmented reality will have its initial impact on mobile gaming, it is likely that social media platforms will find ways to incorporate the new technology as well.
For example, it's conceivable that Snapchat or Instagram will soon support filters that allow users to take a selfie with a friend or celebrity projected via augmented reality. Similarly, brands could soon project their products into the homes of social media users through special filters.
5. FOCUS ON GENERATION Z
Generation Z, as they have been coined, consist of those born in 1995 or later.
This generation makes up 25.9% of the United States population, the largest percentage, and contribute $44 billion to the American economy. By 2020, they will account for one-third of the U.S. population, certainly worth paying attention to.
A recent study conducted by Goldman Sachs concluded that Generation Z was more valuable to most organizations than millennials. Today, the oldest Gen Zers are 22 years old. They are just beginning to enter the labor force, and will have increased buying power for some time.
Brands will begin to recognize this, and will shift their social media strategies accordingly. Expect great investment in platforms loved by Gen Zers like Snapchat and Instagram.
How Generation Z Differs from Millennials
Less Focused
Better Multi-Taskers
Gen Z is Full of Early Starters
Gen Z Is More Entrepreneurial
Gen Z Has Higher Expectations Than Millennials
Gen Z Is Big On Individuality
Gen Z Is More Global
6. EXPANSION OF LIVE STREAMING
What was once a novel gimmick has become a mainstream part of social media. Today, brands big and small have started using live streaming to capture the attention of followers.
GORUCK, a backpack manufacturer and the organizer of extreme endurance events, is one example of a medium-sized brand that has grown its reach by live streaming compelling content on Facebook. Thousands of followers tuned in to watch 48-hour coverage of a recent endurance race.
Live streaming is a medium or implementation of social technology that's uniquely positioned to take advantage of hardware improvements for the next several years. The resolution of an image the size of a phone screen can only get so good before you have to zoom in to see a difference.
But better video processing across the board means all devices involved can handle more streaming at a better quality across more channels at the same time. This is such a huge change that it's possibly unclear that anyone is even capable of fully understanding the ramifications.
In 2018, more brands will begin to realize the power of live streaming, and will incorporate it into their monthly content plans.
7. INCREASING BRAND PARTICIPATION IN MESSAGING PLATFORMS
Over 2.5 billion people use messaging platforms globally, and yet brands are still primarily focused on connecting with consumers on pure social networks. In 2018, expect brands to invest more time and money in connecting with consumers on messaging platforms.
Artificial intelligence, voice assistants and chatbots will enable brands to offer personalized shopping experiences on messaging platforms like Messenger, WhatsApp and Kik.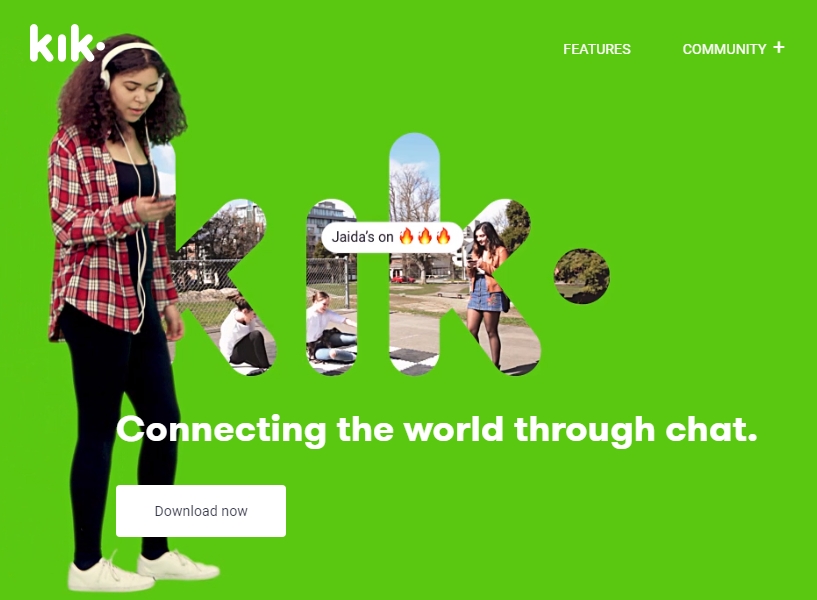 FINAL THOUGHTS
A number of new social media trends that will impact users and brands alike are strengthening and accelerating. It is likely that video streaming and virtual reality will go mainstream. Additionally, brands will turn to newer social platforms like Instagram and Snapchat as Gen Zers increasingly spend their time there.
With the announcement of the new iPhones, augmented reality has a chance to become a part of social media in ways that were unimaginable only a few years ago. Lastly, Twitter and Facebook will most likely adjust their policies to protect their brands from political criticism and to provide users with better online experiences.
Sources: Hootsuite, Entrepreneur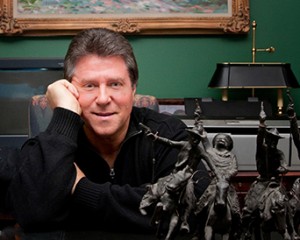 Blair Evan Ball is a Social Media Coach and founder of Prepare1, a company that works with businesses, individuals and non-profits. He is a former executive with a Fortune 50 company, and his national division did $1Billion+ in sales annually.

Blair has written three e-books: Facebook for Business Made Easy, Facebook Pages for Business Made Easy, and WordPress Blog Setup Made Easy.
Blair also educates, trains entrepreneurs and business professionals how to amplify their brand, increase revenues, and raise more funds.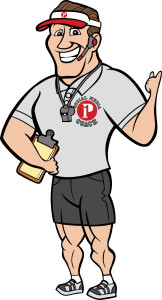 The Race is ON! | PREPARE | Get into the Game and WIN!