3 "Disrupters" of Social Media Marketing
by Blair Evan Ball on November 29, 2017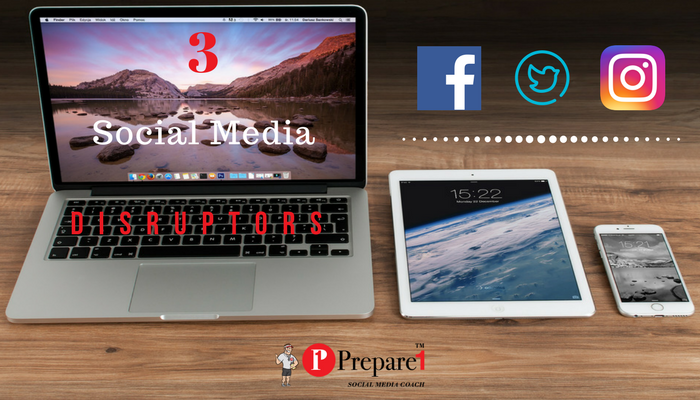 Marketing is anybody's game, but it's safe to say that not everyone is good at it. Are you?
Do you grip about heavily saturated social platforms and too many ads?
Did you survive Black Friday and Cyber Monday?
Cyber Monday Frenzy
Adobe is crunching data on e commerce transactions, tracking 80 percent of online transactions for the 100 largest retailers. Per the firm, consumers spent $840 million through 10 a.m. Monday, equivalent to a 16.9 percent year-over-year growth.
Moreover, Adobe predicts that Cyber Monday 2017 will be the biggest U.S. online shopping day ever, with web traffic up 12 percent. In terms of mobile, smartphones and tablets make up 53.3 percent of traffic and 39.7 percent of revenue.
Message Overload
Retailers are notorious for sending out massive numbers of emails and notifications around the holidays that promote time-sensitive deals and this year was no exception.
On Black Friday alone, retailers sent nearly three billion emails, more than 82 million SMS and push notifications and collected 8.8 billion data points, like email sign-ups.
One gripe is that we now face heavily saturated social platforms, smarter shoppers, and big data that's sometimes too confusing to be helpful.
But these "disrupters" are the very things that put us marketers in a great position; we're far better equipped than before to predict user behaviors, analyze shopping habits, and understand our customers at a human level.
1. Heavily Saturated Platforms
Several years ago, millennials were at the center of attention. Now, we're seeing Gen-Xers, the first of many generations to be born into a social-savvy world, come of age.
Social media has naturally become a noisy marketplace, complete with critics who bitterly accuse advertisers for "doing themselves in" with excessive advertising.
But the silver lining is that our consumers are online, and are increasingly reachable.
In fact, in 2016, 78% of Americans had social profiles and global social media use jumped by 21%.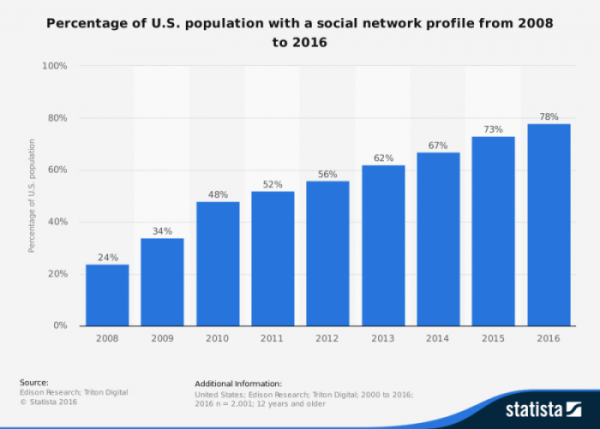 2. MEDIA = DISTRIBUTION DISRUPTION @TORRID PACE
Music = Why Streaming?

Access / Choice / Discovery / Personalization / Mobile / Fewer Ads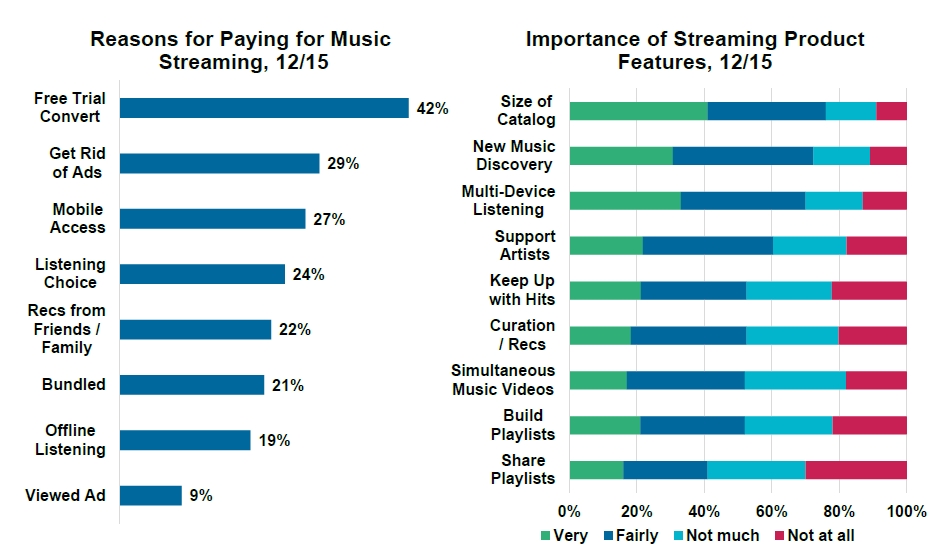 Video = Why Cord-Cutting? Lower Price + Convenience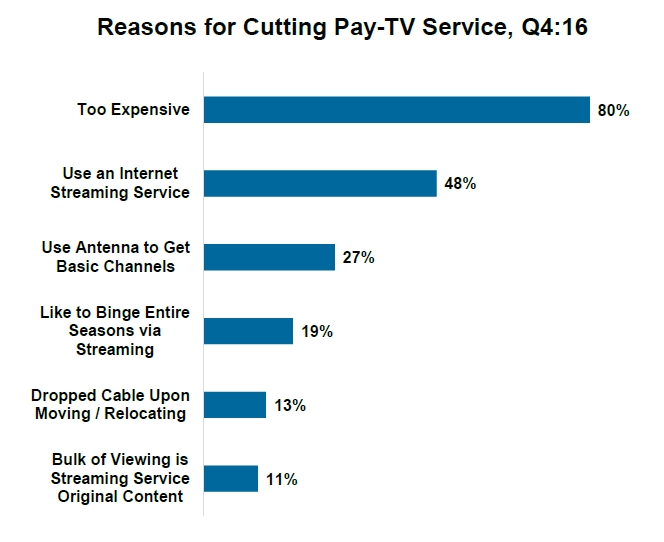 Digital Evolution of Music + Video = Ramping Rapidly…
…Spotify = 20% of Global Music Industry Revenue vs. 0% in 2008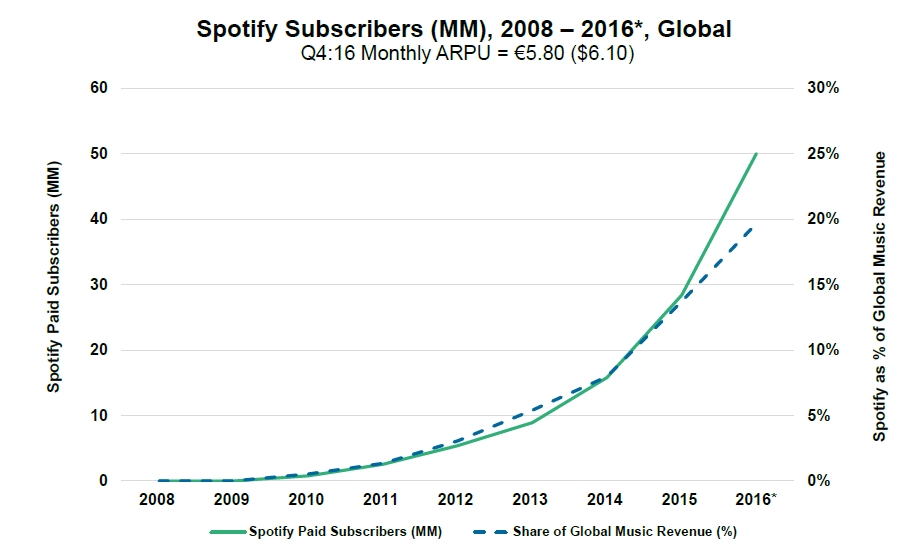 Spotify = Users Listen to 41 Artists per Week, +40% (vs. 1/14) Owing to…
Recommendation Engine (Data + Algorithms)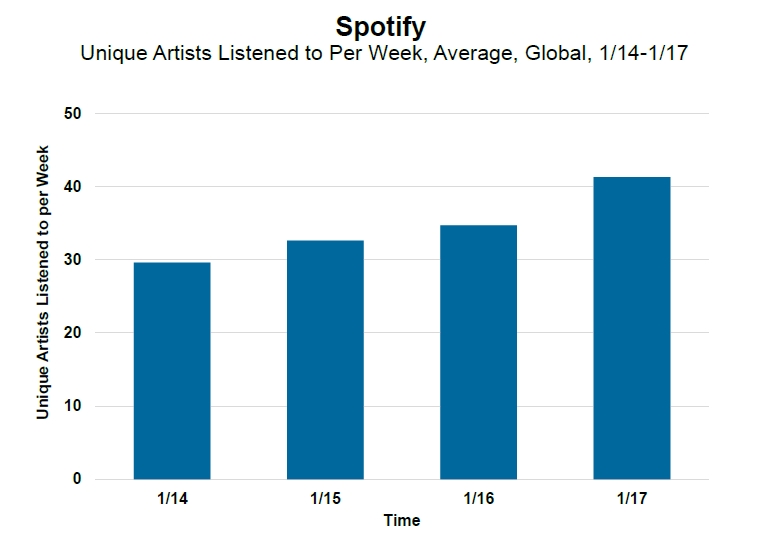 Network TV* Minutes Delivered = 2011 Top 5 Networks -10% Average…
Netflix +669% Over 5 Years, USA…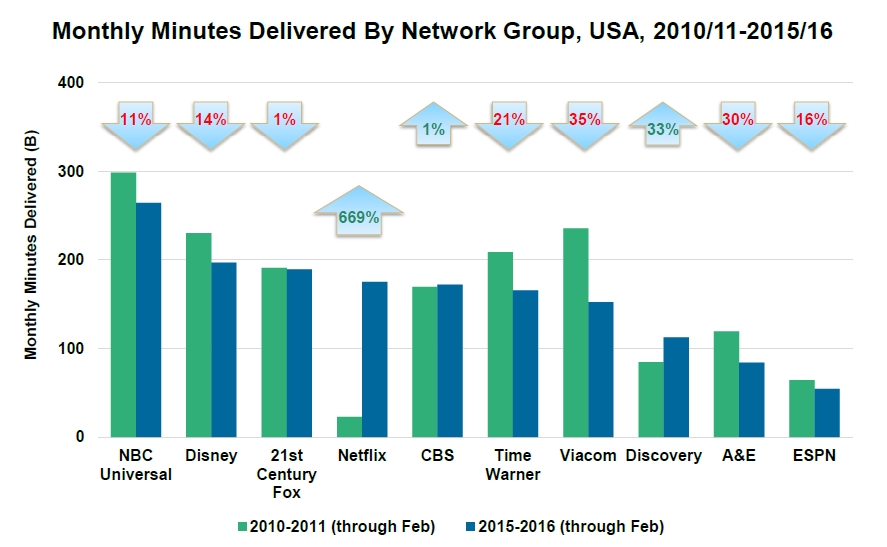 Netflix = Catalyst for Internet-Driven Evolution of Video Industry…
95MM Streaming Subscribers in 10 Years…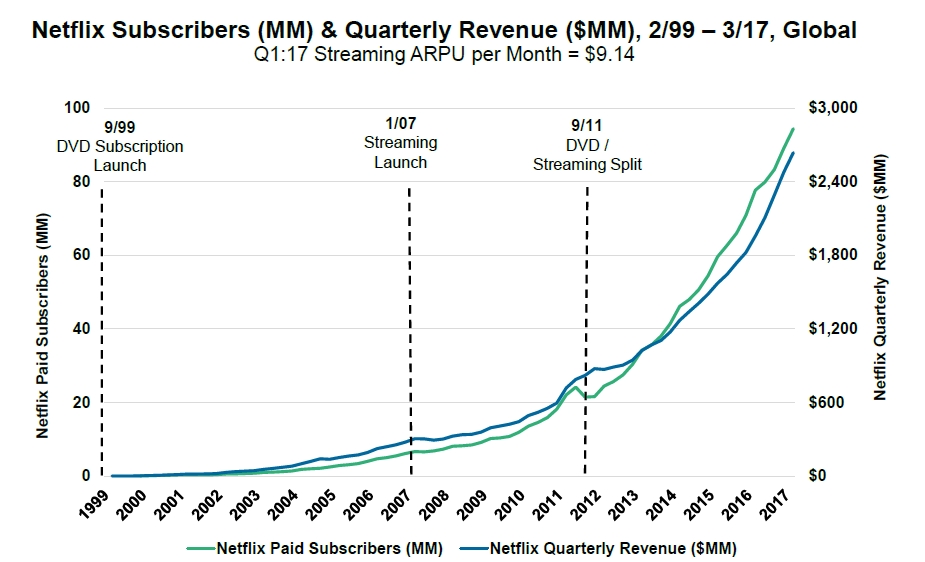 Google Pioneered Search / Find / Obtain (SFO) for Content + Products…
Netflix + Spotify Pioneered Search / Find / Serve Up (SFS) for Media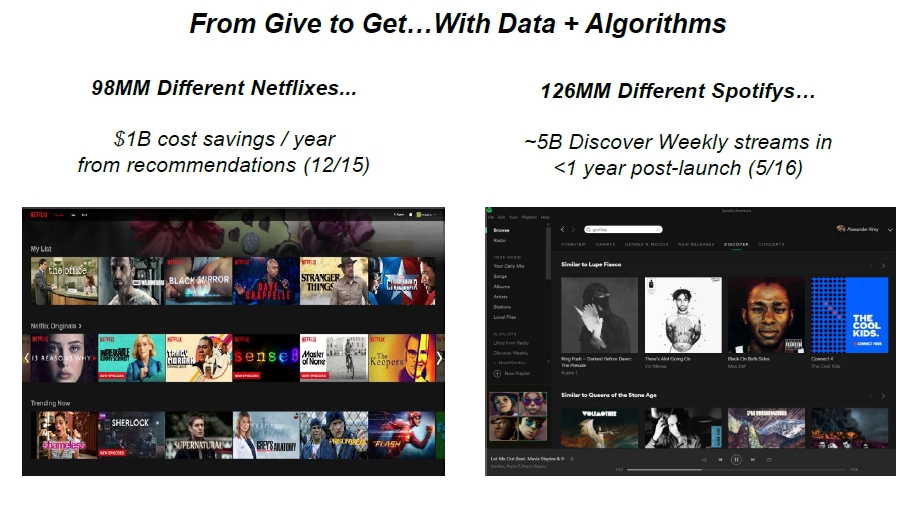 Digital Evolution of Music + Video = Multiple Approaches…
Facebook / Instagram / Snap = Mobile Video Traffic Share Gainers Over 4 Years…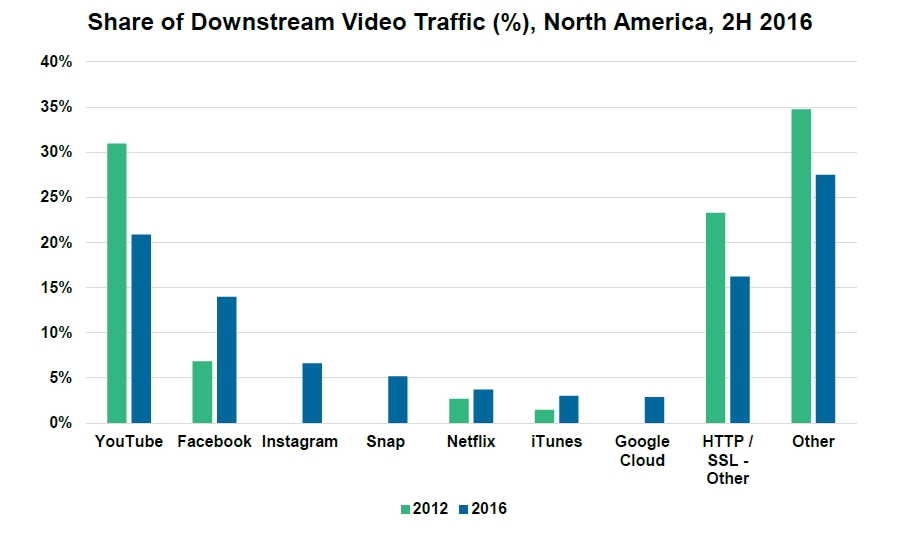 …Netflix / YouTube = Fixed-Access Video Traffic Share Leaders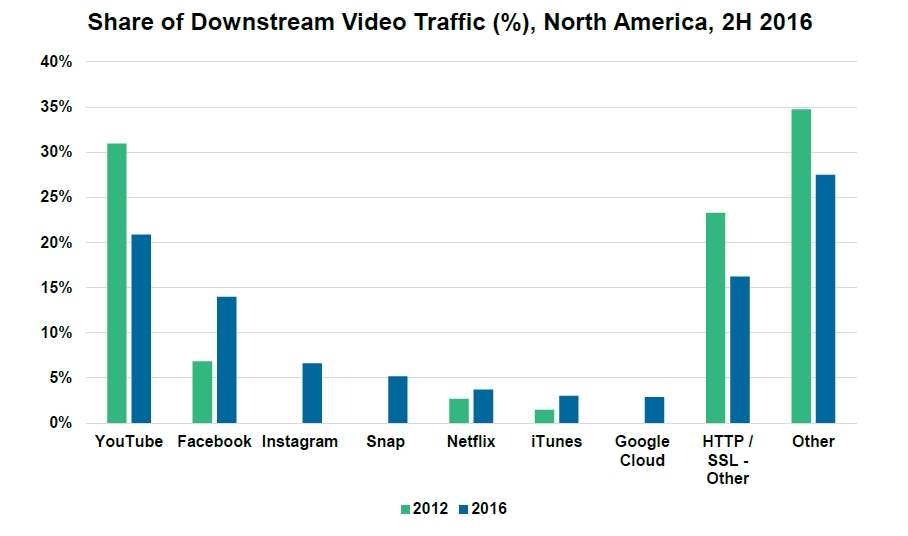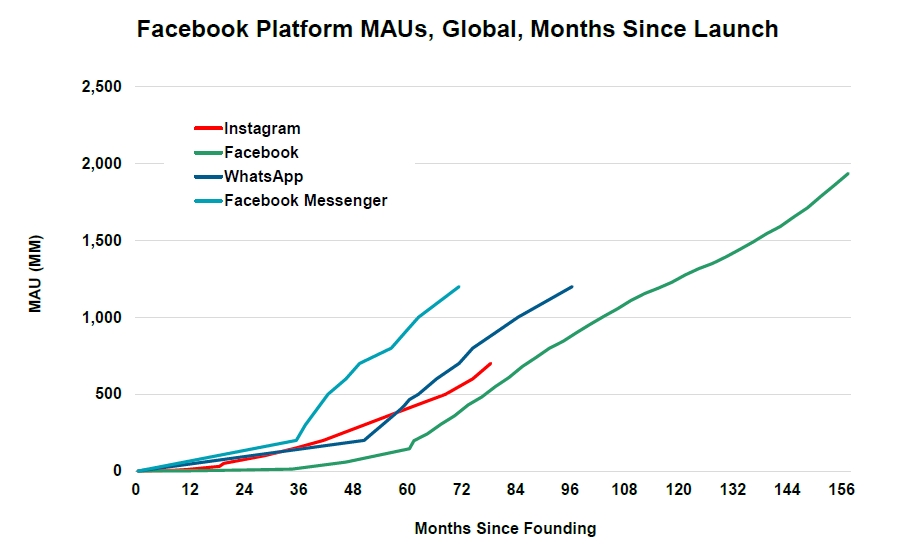 Generational Media Usage = Chasm Increasing…
Shifts to Internet-Enabled Media Continue
Mobile Device Time per Day = +2x Over 2 Years…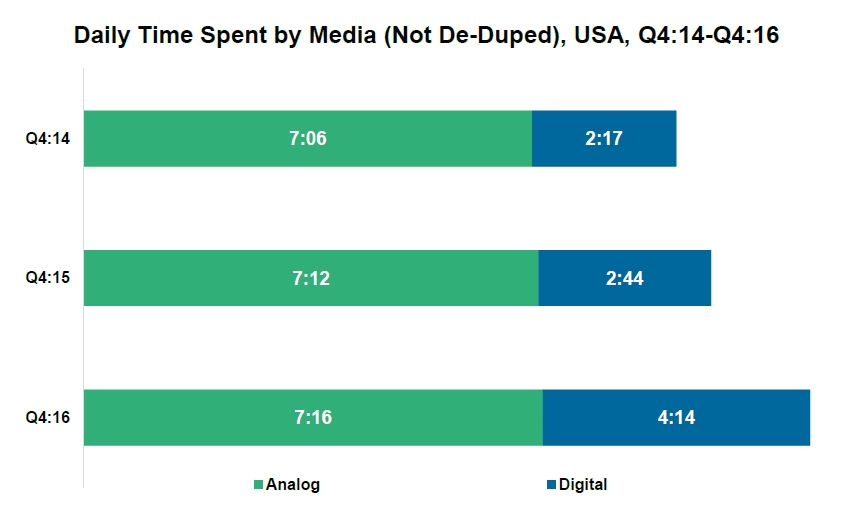 …Mobile Device Time per Day = 18-24 Year-Olds @ 49% Digital…65+ Year-Olds @ 13%, USA
What this clearly shows is the generations that grew up with analog vs digital are driving their daily viewing habits, however digital is growing in all age demographics.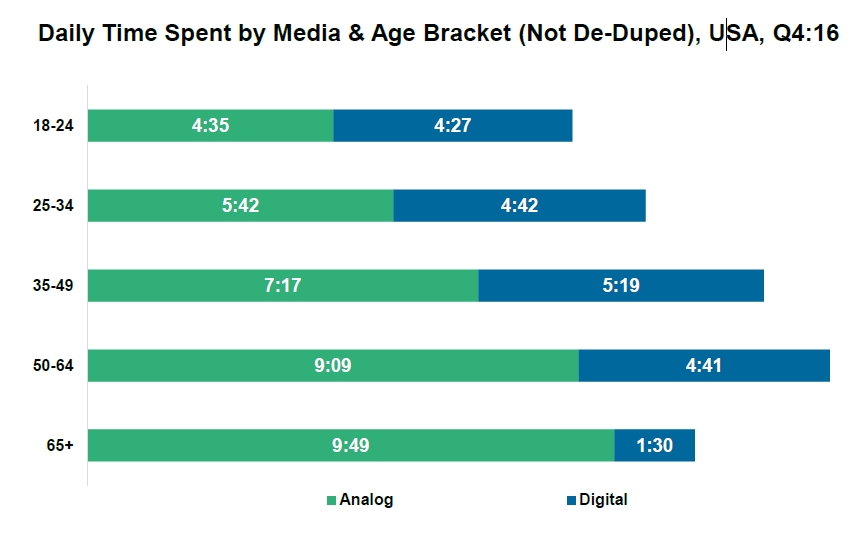 Media Evolution (1950-2017) = Market of Millions  Market of One x Millions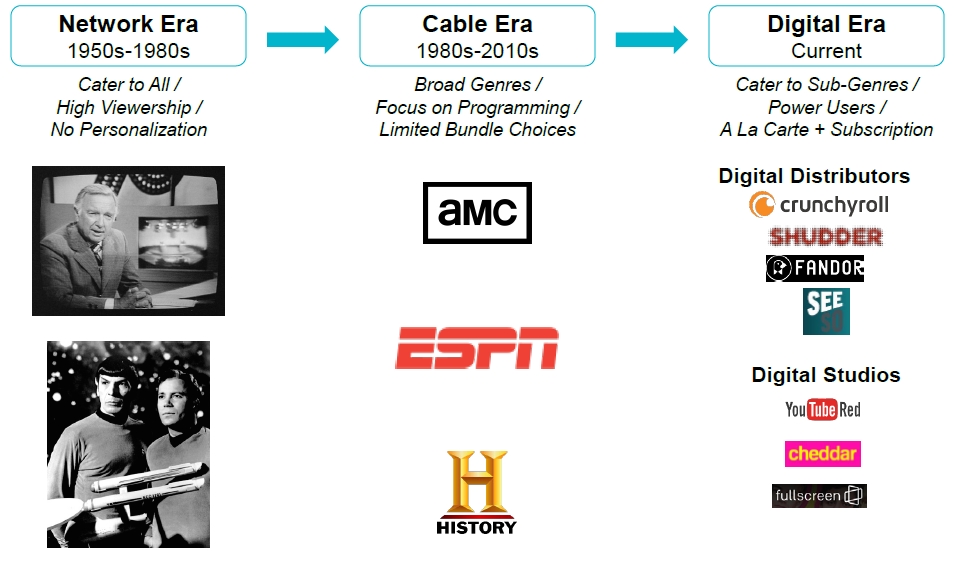 Media = Distribution Disruption @ Torrid Pace
1) Digital Leaders = Transforming Media With Better User Experiences + Lower Prices…Data + Scale
2) Generational Media Usage = Chasm Increasing as Shifts to Internet-Enabled Media Continue
3) Traditional Cable Conundrum = Channels + Consumer Prices + Programming Cost Rising…Subscribers Falling
4) Digital Subscriptions = Rising Owing to Massive User Experience Improvements (On-Demand / Selection + Choice / Personalization /Payment Systems / 2-Way UGC / Mobile…)
SMALL RETAILERS NAIL MOBILE
Surprisingly, it's not big brands that are driving mobile conversions. According to Adobe, websites from small retailers that make $10 million or less convert twice as much as bigger retailers that make $100 million or more.
During Small Business Saturday, which encourages consumers to shop from local merchants, mobile traffic hit 56.7 percent of total web traffic, indicating that smaller retailers are providing easy-to-navigate and simple mobile sites.
So where do we go from here?
How do we reach our audience via social media?
What resonates with the different generations?
3. THE KEY IS PERSONALIZATION
While plenty of marketers still miss their targets, one Nielsen expert notes: "[Digital advertising] is more precise than traditional media and performance is improving all the time, particularly on mobile whose superiority in reaching narrower audiences reinforces its status as the most highly personal ad medium."
Your customers actually expect ads to be personalized to them, influenced by how social media is already algorithmically wired to revolve around their tastes.
And so, personalization is crucial for you success and relies on several ingredients:
An understanding of your target persona (the "who")
A knowledge of how to appeal to your user's distinct wants and needs
Knowing where to post
Knowing when to post
Knowing how to post (e.g., What language should you use? Do you use visuals, writing, video, or a combination to communicate your message?)
But there's no on-step formula to reaching your customer, and it's wishful thinking to be 100% accurate. Your marketing strategy will require lots of testing to become good enough, and then better.
However, a good place to start is by gathering the data that you have on your customer right now and to start benchmarking key metrics.
About Blair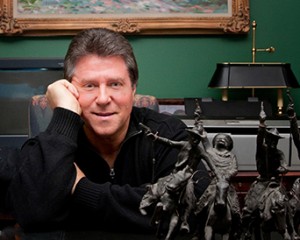 Blair Evan Ball is a Social Media Coach and founder of Prepare1, a company that works with businesses, individuals and non-profits. He is a former executive with a Fortune 50 company, and his national division did $1Billion+ in sales annually.

Blair has written three e-books: Facebook for Business Made Easy, Facebook Pages for Business Made Easy, and WordPress Blog Setup Made Easy.
Blair also educates, trains entrepreneurs and business professionals how to amplify their brand, increase revenues, and raise more funds.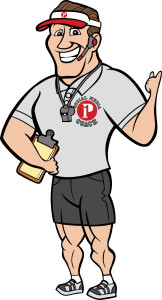 The Race is ON! | PREPARE | Get into the Game and WIN!