Top 10 Overused Buzzwords on LinkedIn Profiles
by Blair Evan Ball on February 16, 2017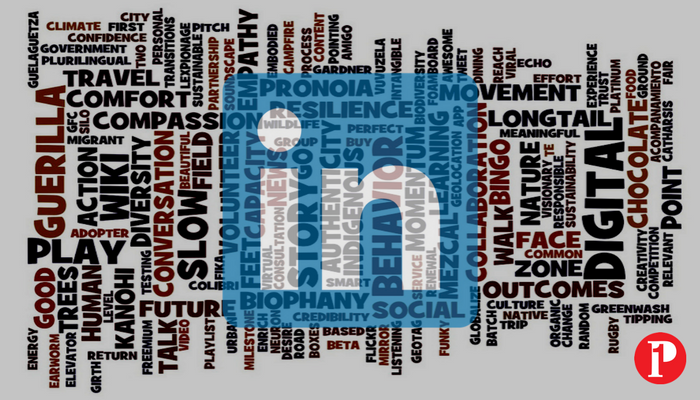 Have you looked at your LinkedIn profile recently?
Do you regularly change the words on your resume, LinkedIn profile or Company page to match the market?
New Year. New You!
If you're hoping for a job change in 2017, that move usually starts with updating your resume and LinkedIn profile. Before you start to freshen things up, there are some buzzwords you should avoid.
Maybe you want better branding for you or your company. Maybe you want to stand out as a thought leader.
LinkedIn is approaching 475 Million users worldwide. It is the top social media site for average income and has the highest education of all the social media sites.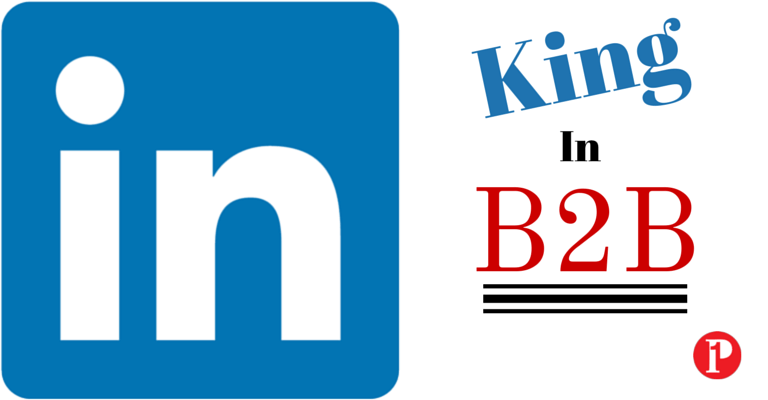 LinkedIn data shows you only have 5 to 10 seconds to impress a potential employer online. And that standing out as an individual is more important than using words that everyone else does.
Although social media platforms like Facebook have a much more wider appeal, the reality is, it doesn't deliver on leads and results like LinkedIn.
LinkedIn does work for B2B leads. Do Twitter, Facebook, Google+, and Pinterest? Maybe, but the recent research doesn't bode well for those sites.
In the B2B space, having people follow you is not enough. You have to go beyond likes and simple conversations. For B2B marketers, the promise of social is user data, and first generation social campaign technologies just weren't delivering.
BUZZWORDS TO AVOID
According to the website LinkedIn, these are some of the most overused words in business.
However, if you're looking to get noticed on LinkedIn, there are a select few words you should avoid using like the plague. Mainly because everyone else will have had exactly the same idea as you, and your profile will be totally unoriginal as a result.
So here are they words they say to avoid:
Specialized
Leadership
Passionate
Strategic
Experienced
Focused
Expert
Certified
Creative
Excellent
LinkedIn says you are better than those words. So take the time to write carefully, reflect on what sets you apart and go and get that job of your dreams.
A new year is arguably the best time to freshen up the old profile and get out there and network, particularly if you're looking for a career change in 2017. Naturally, some of the first things we think of doing are giving our profile or company page a tidy up and mastering some of the top skills employers are looking for this year.
Most Overused Buzzwords for Company Page

LinkedIn's Darain Faraz advises: 'Don't sell yourself short this year. Whatever your career goal, whether it's getting a new job, building a better network or taking a step up the career ladder, make sure you stand out for the right reasons.
'If you're looking to grab someone's attention, words which appear on hundreds of thousands of other profiles is not the way to do it. Historically, this is one of the busiest weeks in the year so far for members to spruce up their LinkedIn profiles, which means there's some stiff competition to stand out.
Each year, the guys at LinkedIn put together a list of the most overused words from an analysis of their membership, which includes 21 million members in the UK.
The list has a clear influence: This time last year the most popular buzzword was 'motivated,' which as you can see is nowhere to be seen on this year's list.
Anyone else off to scratch a few of these from their LinkedIn page? Suddenly we're not feeling like specialized, experienced, creative types anymore.
Show, don't just tell
It's one thing to tell the reader everything you're good at, but why not actually demonstrate it too? 'While language is important, so is showing real examples of your work. Instead of using buzzwords like 'strategic', prove it by uploading presentations or projects that bring this to life.'
LinkedIn features for lead generation and brand awareness
Almost every aspect of LinkedIn will have an impact on generating leads and raising brand awareness, but here are the top 5 tips of practical actions you can take to support business goals:
1. Brand awareness – Post useful updates once a day from your personal LinkedIn profile and if you have one, your LinkedIn Company page (see more advice from Annmarie Hanlon) – this activity has had a significant impact on brand awareness for our business and others we work with.
2. Brand awareness – Be active in 3-5 LinkedIn groups consistently – share good content, discussions and other interactions – be a Thought Leader.
3. Lead generation – Use LinkedIn's advanced search facility to locate useful business connections by name, company, university, job title, geographic location.
4. Lead generation – Don't just connect with other LinkedIn users – always send a thank you response message, particularly to relevant contacts, then share useful content monthly that directs them to your website or email database sign up.
5. Lead generation – Check who's viewed your profile daily – this is a great source of hot leads – after all, they've looked at your profile for a reason.
BECOME A THOUGHT LEADER
Start Writing…
Write about issues that are being discussed by your company, your competitors, and your customers. The idea is that people are talking about these issues, which means they have questions. When they ask those questions, you want them to find your answers.
By offering to help (instead of sell), you begin a relationship with potential customers. Then, they'll think of you and your company once they're ready to buy.
Most important: Make sure your content is helpful, well written and easy to understand. (Think about the grocery store that offers recipes in its sales ads or monthly magazine, or the bank that gives financial advice to youths entering the work force.)
Bonus points if your view is unique.
About Blair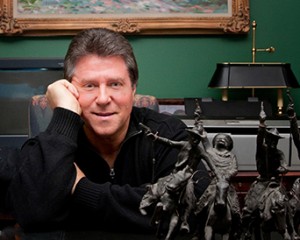 Blair Evan Ball is a Social Media Coach and founder of Prepare1, a company that works with businesses, individuals and non-profits. He is a former executive with a Fortune 50 company, and his national division did $1Billion+ in sales annually.

Blair has written three e-books: Facebook for Business Made Easy, Facebook Pages for Business Made Easy, and WordPress Blog Setup Made Easy.
Blair also educates, trains entrepreneurs and business professionals how to amplify their brand, increase revenues, and raise more funds.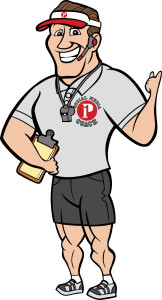 The Race is ON! | PREPARE | Get into the Game and WIN!