Social Media Marketing Tips for Local Businesses
by Blair Evan Ball on March 22, 2017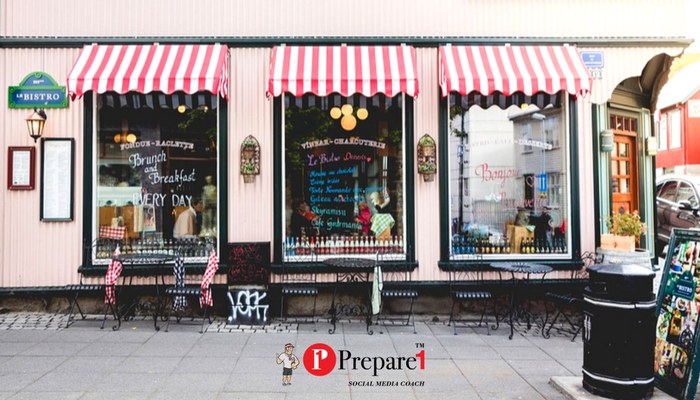 So many times I've heard businesses — especially small businesses — say that social media just isn't for them. It takes too much time. They're not sure where to start or how to keep it going. And besides, they should be focusing on actually running their business –not just posting pictures online — right?
Wrong.
Numerous small businesses use social media to repeatedly shove their sales pitch right into the faces of their customers. Then, they complain that their social media campaign is too noisy, expensive and time consuming. They claim that it doesn't bring sales and thus doesn't produce a good ROI for any business; that there's no point to such a marketing campaign at all.
That's a big fat lie.
In a recent survey of 500 small business owners by Vertical Response, 43% said that they spend 6 or more hours every week on social media.
No consumer likes to get bombarded with consistent sales messages. You need to invest time in building a relationship with your target audience on their choice of social media platform. That involves engaging with them by posting high-quality content and asking their opinions.
TARGET YOUR AUDIENCE
Let me share some stats, to show you why you miss out on a golden opportunity to engage with your target audience and reach more than one potential customer by abandoning social media.
So, where do you start….Facebook, right?
You might be thinking that since Facebook is the biggest social media platform, your target audience will definitely hang out there.
Nope. Not necessarily. 
Because there's more than one major social media channel out there.
As social media continues to change the way people communicate, it has become an increasingly important tool for small businesses. Let's face it: Twitter, Facebook, Pinterest and LinkedIn aren't going away. While many social media platforms began as a way to connect friends and family, it's become the norm for all types of business to have some sort of social media presence.
In today's connected world, customers research purchases online and seek recommendations from friends and family. So, it's in the best interest of small businesses to have a vibrant and interactive social media presence.
MAXIMIZE YOUR TIME
The time to embrace social media is now. It's where your customers are, so go to them! Don't be afraid to get close to them and give them a big squeeze.
Your return on investment for a few hours a week and a few clicks of a button can be huge. You can support and grow your brand while building and maintaining relationships with current and new customers.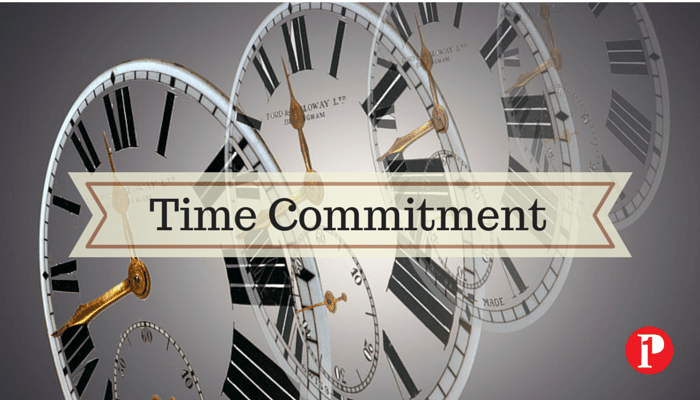 You don't have to post all the time on your social media channels. But you do want your messages to get out there on a regular basis. Still, as a general rule of thumb of what and when to post, remember this: Quality always beats quantity.
Remember that customers shop at small businesses for value. Be radically transparent. Don't be afraid to have a personality online and keep giving your customers something to come back for. When you build your relationships, you build your business.
Focus on community.
It's been proven by experts that social media marketing can widen your reach, help you engage more audience and create more fans. But social media isn't like traditional advertising where you put a message out into the world and hope someone responds. It's more conversational and centered around the idea of a community.
Social media allows small businesses to directly communicate with their customers and has the potential to turn those customers into a virtual sales team. Conversations are two-way street. Make sure you're replying to people who interact with you on social media. Engage with strong social influencers, such as bloggers that your customers read or individuals with robust followings. Engaging the online community is core to social media and one of the keys to your success.
You've invested the time. Invest a little money, too. Don't be afraid to throw a little money behind your social media efforts.
SOCIAL MEDIA BUDGET
If your budget allows, put some funds toward Google AdWords to help bump your website to the top of search engine results. To do this, you'll need a defined list of keywords that represent you and are found frequently on your website. It's important to have both in mind so you get the best bang for your buck.
You also amplify your social media message on Facebook, Twitter and LinkedIn. You can develop very specific, targeted ads on these networks with just a few clicks. Know your audience, and you can easily promote posts, share offers, gain more followers and drive traffic to your website.
Repeat what worked.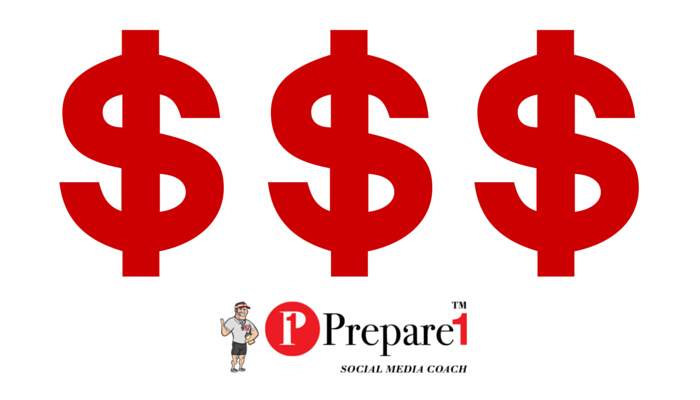 There's no need to reinvent the wheel. If your social media efforts were successful, repeat the steps you took to do it again. It's that simple! And if something doesn't work, try something else.
Boost your posts. Facebook has added some targeting tools to boosted posts, including the ability to target lists you've uploaded through Facebook Ads Manager. Target a segmented email list of local people to make sure they see your important posts.
Promote Facebook events. Hosting local events such as social media breakfasts, lunch and learns, or business after hours increases your visibility both online and off. Create a Facebook event and share it with your fans and friends or promote it.
Everyone invited to the event will continue to see it in their notifications and in upcoming events unless they decline the invite. Again, focus your invites on people who live and work near you.
Just keep in mind, if you incorporate a Facebook ad that didn't work, for example, don't ditch the idea of advertising on social media. Try it again, redefining your audience or the amount of your investment.
Social media is a marketing tool like many others small business owners can use. It's unique in that it can heighten a company's visibility, broaden reach and engage current and future customers. But it will only work if you do it.
ANALYZE YOUR COMPETITORS
You don't necessarily need to start with the 5 biggest social networks. Your customers might hang out on a smaller social media site.
Surveying your existing customers to find out which social media site they favor is a great way to understand your audience preferences and appeal to a new potential customer or more.
You can also glance through the audience demographic of various social networks and match them with your prospects. This compilation, by Sprout Social, of major social network demographics, should help.
Or, you can scout your competition and analyze where, as well as how, they perform their social media marketing.
For instance, GrubHub uses Snapchat to surprise their audience, announcing it through a series of snaps.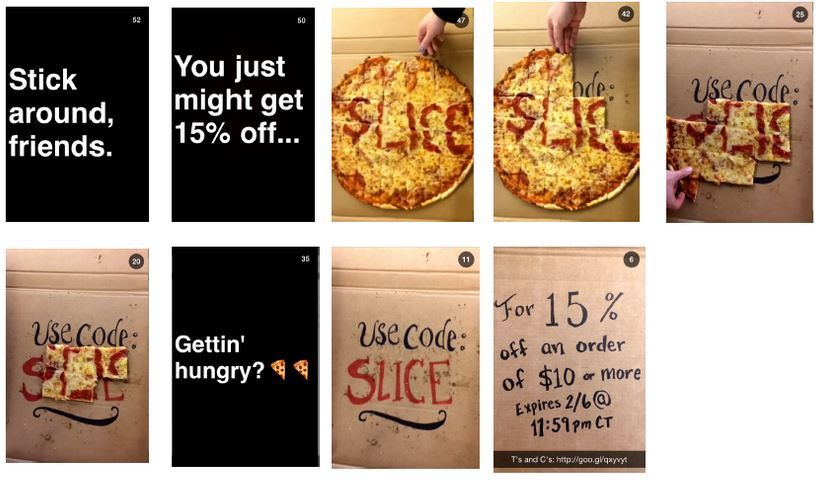 Twitter – On the microblogging network, you can ask your customers to come up with a 140 character creative story that's centered around your brand.
Dunkin' Donuts asked its customers to come up with creative stories around how the popular Dunkin' coffee fits into their life. After receiving an overwhelming response, the company chose several winners and asked them to star in their own Dunkin' commercial.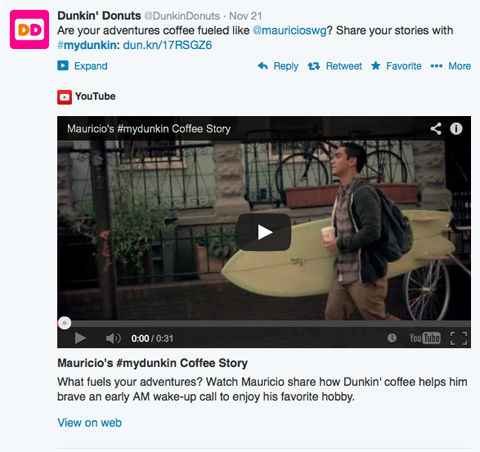 SOCIAL MEDIA TOOLS
Mention – Local businesses might not publish content on their own blog. But, they might get mentions from other blogs, videos and social networks.
That's where the social monitoring tool, Mention, can help. Y,ou can enter your (or your competitor's) brand name or an industry keyword.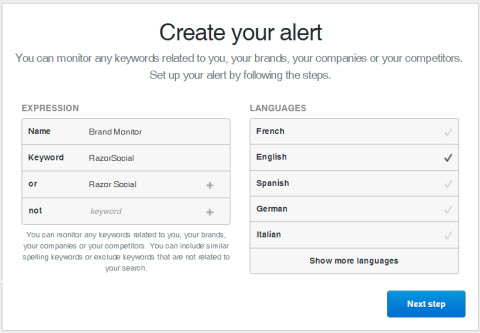 Also input the sources where you want the tool to search and index your entered keywords.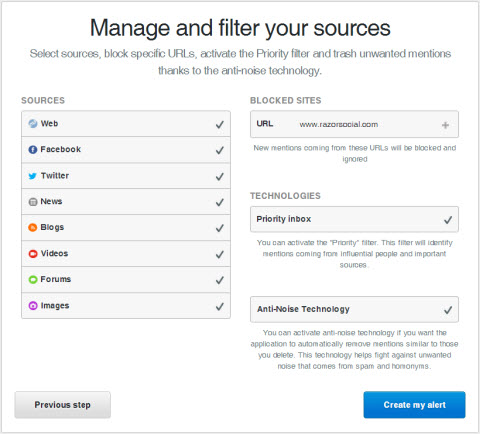 As soon as you tap the "Create my alert" button, the tool starts its search and returns with your typed keyword mentions.
If you want, you can also get daily email summary alerts.
Ahrefs Content Explorer – Enter your competitor's domain and tap search. If your competitor has an active blog, you'll see stats on the number of shares of their content on various social platforms.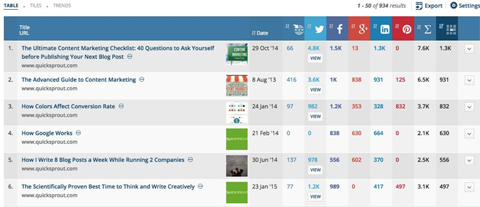 You can also find out the sharing velocity of the content on various social networks by clicking on the down arrow in the far-right cell.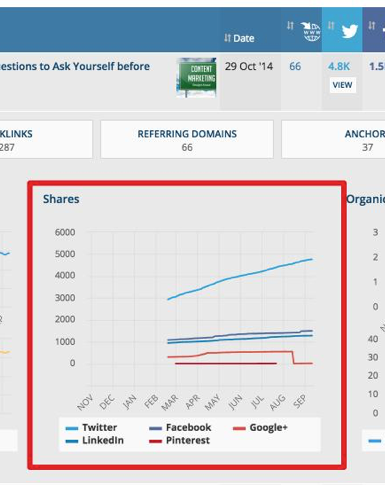 FINAL THOUGHTS
Social media marketing is far from a waste of time and resources. Connecting with your potential customer(s) on their preferred social media channel is one of the greatest ways to generate leads and build real engagement with your audience.
77% of B2C businesses have acquired a customer through Facebook.
Determine, too, the social media site where your customers and prospects hang out. Then, start posting high-quality content that will interest and entertain them.
If you want to quickly gain social media authority, conducting a contest on a social media channel or two is a great idea.
In terms of making the most of your time, spend it on the sites where your customers are. Just because you think you should be on Facebook doesn't necessarily mean that it will pan out for you.
Survey your customers to find out which sites they're on, whether in-store, via email, or when they call for an appointment. You're likely to get a running start on your social media campaign if you "fish where the fish are".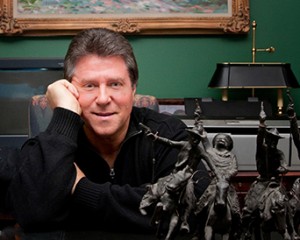 Blair Evan Ball is a Social Media Coach and founder of Prepare1, a company that works with businesses, individuals and non-profits. He is a former executive with a Fortune 50 company, and his national division did $1Billion+ in sales annually.

Blair has written three e-books: Facebook for Business Made Easy, Facebook Pages for Business Made Easy, and WordPress Blog Setup Made Easy.
Blair also educates, trains entrepreneurs and business professionals how to amplify their brand, increase revenues, and raise more funds.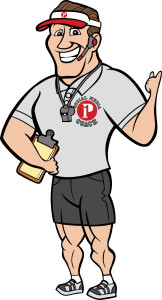 The Race is ON! | PREPARE | Get into the Game and WIN!