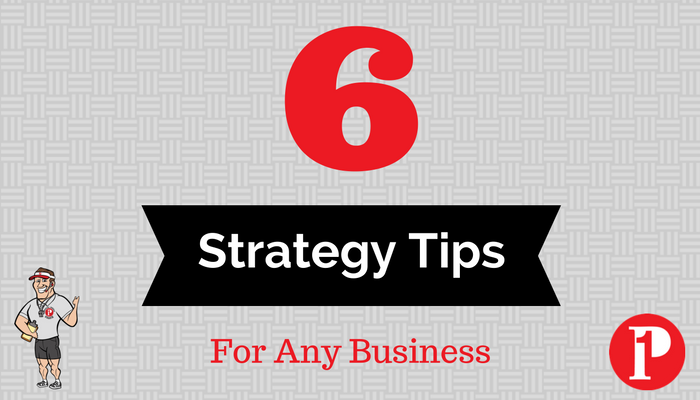 Have you thought about your strategy for 2017?
Do you know what it should be?
Is it compelling?
Time moves quickly and waits for no one. You'll blink and New Years will be upon you. Now is a great time to start thinking and planning for next year. Some business owners and career professionals I know work to have this done by Mid November or the latest by Thanksgiving.
As Zig Ziglar would say…Are you a wondering generality or a meaningful specific?
As a business owner, you've probably noticed many of the core business ideas and strategies stay the same year after year. However, throughout the last couple of years technology, social media and a surplus of information has changed the landscape for businesses. We can now reach our audience in essentially every corner of the world, anytime we want.
The DEATH OF DISTANCE.
And, we not only have the resources to connect with our audience, we also have the means to create personalized content for them.
Because of how quickly technology and information spreads it's more important than ever to make sure you stay up-to-date on the latest business strategies.
WHAT IS STRATEGY
The word strategy is used over and over in everyday conversations, at yearly strategic planning retreats, by consulting experts, in small businesses, at executive development programs and in management literature.
We act as if everyone understands strategy and is talking about the same thing. That is not true.
Depending on your viewpoint about strategy, it may be a plan, goal, objective or description of what is important, or it may be a position of the organization in the marketplace, or your career position.
Strategy can be seen as a plan, an intent, or an emerging direction. There may be a real difference between your organizations, business or career intended or planned strategy and the strategy that is actually executed.
Purpose of Strategy
To provide direction, focused efforts, understand the business, organization, yourself, and provide consistency. Most people and businesses today are Consistently – Inconsistent when it comes to executing strategy.
Be clear about your goals and objectives, but be flexible about the process to get you there.
Key to all the approaches to strategy is the agreement that executives, business owners and individuals need to have a deep awareness of their people's core capabilities and vulnerabilities; understand their industry, their social media marketing platforms, it's linking industries, and the competition; and have specific strategies to gain competitive advantage.
Leaders in the organization, small business or even you personally are responsible for shaping strategy.
To outhink and outmaneuver your competitors.
To manage the strategy interaction between the organization or business.
Align strategy with core competencies of the business and people.
Gain and maintain competitive advantage in this day and age.
Survival of your business depends on it.
1. IDENTIFY BUSINESS AND PERSONAL GOALS
As the saying goes…if you don't know where your're going, any old road will take you there. Is this the year you get serious? Or just continue to coast?
Every piece of your social media strategy serves the goals you set. You simply can't move forward without knowing what you're working toward.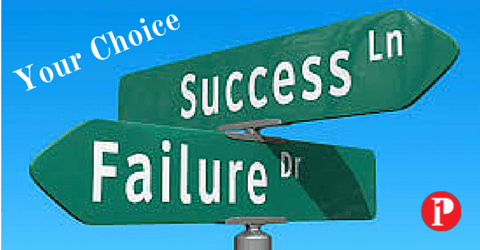 Look closely at your company's overall needs and decide how you want to use social media to contribute to reaching them.
You'll undoubtedly come up with several personalized goals, but there are a few that all companies should include in their strategy—increasing brand awareness, retaining customers and reducing marketing costs are relevant to everyone.
Choose two primary goals and two secondary goals to focus on. Having too many goals distracts you and you'll end up achieving none.
2. STRATEGIES FOR ACTION
Critical success factors vary from different industries, different businesses, different stages of a business, different geographics and demographics. Capital may be critical to a new start up, hiring and training the right people to others, innovation for others.
Determine your critical success factors
Identify and examine the constraints to the business, your division, your region and yourself.
Learn to think like your competitors. If you were to compete against you, what would you do? Where are your most vulnerable?
Ask our customers why they buy from you. What makes you, your services, your expertise, you social media content or your products different from your competitors?
Anticipate market trends, social media moves fast. Do we need to be more mobile friendly? More SEO driven? Be on more social media platforms?
3. SET MARKETING OBJECTIVES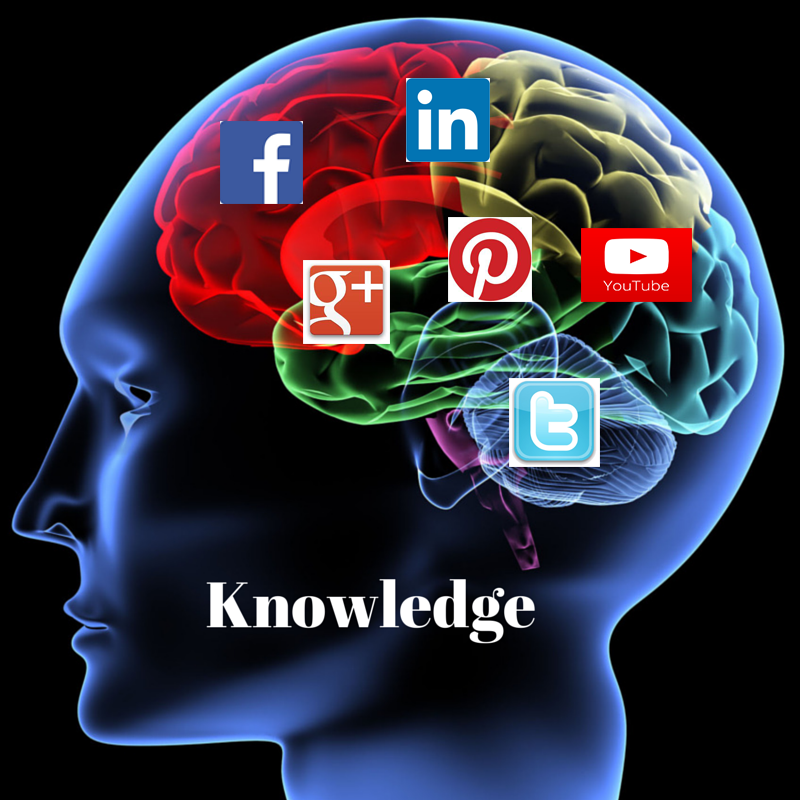 Devote the time to gain knowledge. Always be learning.
Goals aren't terribly useful if you don't have specific parameters that define when each is achieved. For example, if one of your primary goals is generating leads and sales, how many leads and sales do you have to generate before you consider that goal a success?
Marketing objectives define how you get from Point A (an unfulfilled goal) to Point B (a successfully fulfilled goal). You can determine your objectives with the S-M-A-R-T approach: Make your objectives specific, measurable, achievable, relevant and time-bound.
Setting yourself up for failure is never a good idea. If you set an objective of increasing sales by 500%, it's doubtful you'll meet it. Choose objectives you can achieve, given the resources you have.
Objectives that make you stretch.
4. CREATE A CONTENT STRATEGY 
Content and social media have a symbiotic relationship: Without great content social media is meaningless and without social media nobody will know about your content. Use them together to reach and convert your prospects.
There are three main components to any successful social media content strategy: type of content, time of posting and frequency of posting.
The type of content you should post on each social network relies on form and context. Form is how you present that information—text only, images, links, video, etc.
5. STRATEGY QUESTIONS
Consider the following when you, your team, your business is discussing strategy. Use meetings or one on ones to review this information, share learning and challenge thinking.
What are the social media platforms we need to be on?
What types of content do we need to be producing?
Who will execute the social media marketing strategy?
What do you anticipate will be the key drivers in the future?
What role will  technology play in changing the industry?
In what ways are your customers' customers changing?
Where will future competition come from?
What will future social media platforms look like?
Which barriers to entry will no longer exist in five years?
What have the industry's chief limitations been in the past?
What influence will competition have?
What influence will legislation, employment, and public policy have on your industry?
Understand and identify core competencies
The business, organization and yourself need to define your core competencies.
What are your strengths and weaknesses?
What motivates you and your team?
What is your mission that creates pulling power?
The core competencies should provide one of the foundation blocks upon which the competitive strategy is built.
6. DRIVING EXECUTION
Driving execution has become increasingly complex in today's fast paced business climate. Understanding flexibility is key, being nimble is imperative and executing is paramount.
The best strategy in the world becomes meaningless when executive fails. Successful execution that achieves results in the near term and positions the business, organization, division for long-term stability enables owners, stakeholders, employees and individuals to reap the benefits of a fulfilled vision and strategy.
DEFINE YOUR WHY!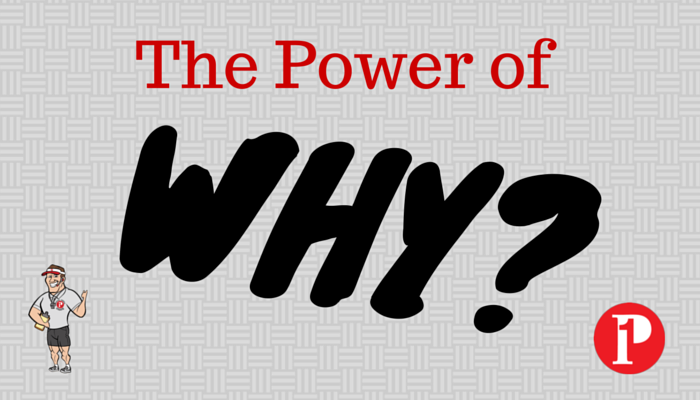 Learn about change and how to embrace it.
Be consistent and deliver quality content.
Look to innovate and stay ahead of trends.
Make collaboration an expectation.
Share information across business, and employees.
Delegate effectively – INSPECT what you EXPECT!
Build in accountability measures.
Encourage learning. ABL – Always Be Learning.
Focus on Continuous Improvement.
Diagnose problems effectively.
Agree on a performance plan and monitor results.
Plan for Crises
Deal honestly and thoroughly with the issues.
HAVE SOME FUN ALONG THE WAY!!!
About Blair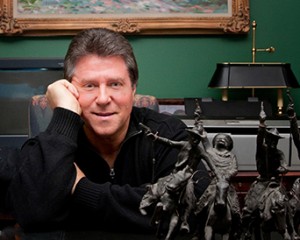 Blair Evan Ball is a Social Media Coach and founder of Prepare1, a company that works with businesses, individuals and non-profits. He is a former executive with a Fortune 50 company, and his national division did $1Billion+ in sales annually.

Blair has written three e-books: Facebook for Business Made Easy, Facebook Pages for Business Made Easy, and WordPress Blog Setup Made Easy.
Blair also educates, trains entrepreneurs and business professionals how to amplify their brand, increase revenues, and raise more funds.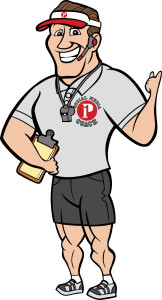 The Race is ON! |PREPARE | Get into the Game and WIN!