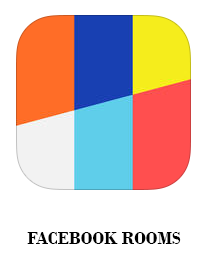 Are you familiar with the new Facebook app called "Rooms"?
Is Rooms a response to Ello, and other networks that focus on privacy?
It will be interesting to see if users can get over the fact that Rooms is a Facebook product, part of a company that's not known for its protection of your anonymity.
WHAT IS ROOMS
Rooms is an app that lets you create places for whatever you're into. Pick a topic, create a room and customize its look and feel. Share invites anywhere online or off. You can use whatever nickname you want in each room you're in.
First, let's understand Rooms as a [Continue Reading…]
{ 0 comments }