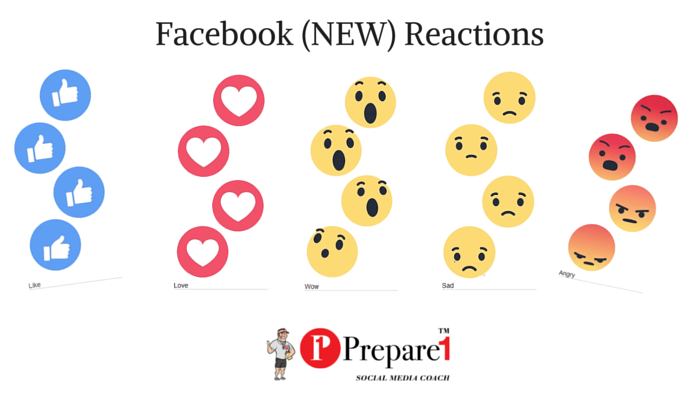 Are you ready for another Facebook change?
Do you still approve of the LIKE button?
Late last year, the company announced Facebook Reactions as a Like button alternative that comes in the form of six emoji with the following sentiments: angry, sad, wow, haha, yay and love. While the effort was first tested in Spain and Ireland, and then trickled it out to Chile, the Philippines, Portugal and Colombia, Reactions is finally headed to the U.S. and the rest of the world in the "next few weeks," according to a Bloomberg report.
The company has revealed its final list of [Continue Reading…]
{ 0 comments }