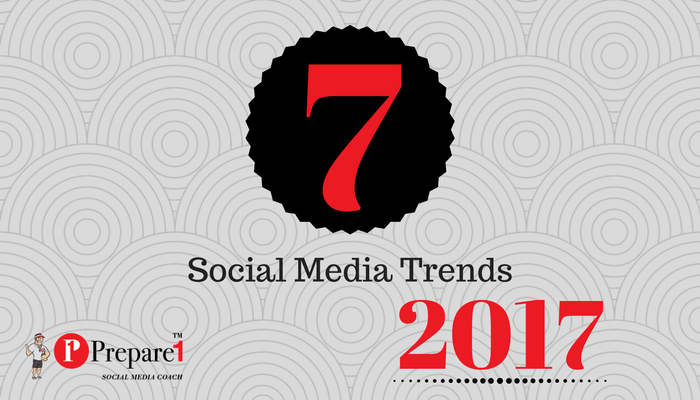 So what are the social media trends shaping 2017?
How will they affect your business and marketing strategy?
There are over 2.5 billion active social media users worldwide and the number is growing at a rate near double digits a year. The advertising spend is rising even faster. According to Advertising Age, social media spend grew 55% to $10.9 billion, up from the previous year's $7 billion.
It's clear now that social media marketing is here to stay, and its massive staying power is attributable to one key characteristic—the fact that social media keeps evolving. It responds to new tech like mobile devices, constantly exceeds users' expectations, and competes within itself to bring us more and better features.
1. Live Video
Although there have been strides in the streaming space (FB Live, YouTube Live, Periscope Pro) we are still in the infant stages. A new study by market research firms Focus Vision and Zanthus found that a whopping 41% of pay TV subscribers (cable, satellite, etc.) are planning to either cut back on or sever completely their subscriptions in the near future. Those viewers are moving from TV to social/digital.
Networks and content providers will have no choice but to move to where the eyeballs are. According to David Brickley, CEO and cofounder of STN Digital, "You better have a FB Live strategy or you'll be left behind. If you already have a great following on Instagram, and you don't have an Instagram Stories strategy, its time to pounce while its hot."
Last year saw a monumental shift in live streaming video.
No longer inaccessible, live streaming was democratized. From Periscope to Facebook Live, streaming was open source.
And the enthusiasm around it has only continued to pick up steam. Sure, it's had its ups and downs and fair share of failures.
But within those moments rose a platform and medium made for marketing. Oh the potential.
Live streaming will change social media as we know it.
It's easy to see where we're headed. Especially when you look at the steady decline traditional TV viewing has seen.
Q2 traditional TV viewing by 18 to 24-year-olds dropped by more than 9 hours per week, or by more than one-and-a-quarter hours per day.
Meanwhile, live streaming continues to soar.
Just take a look at how NASA is using it. Their live stream lets you watch Earth from the International Space Station 24/7.. And believe it or not, an average of 3,000 people around the world watch it at any given time.

So what benefits does live streaming offer your business?
Benefits include:
More authentic interaction with your audience
Brings a human element to digital marketing
Creates a library of content that can be viewed or repurposed later
Facilitates learning from real-time audience feedback
Product story communication directly from product experts (source: BrandLive)
Many companies are adding video to their marketing campaigns because it offers a relational perspective into the company and helps explain concepts in a simpler way than words or pictures.
What live streaming channel should you choose?
Although Facebook Live is still the most popular live video channel, other brands are rising in the ranks.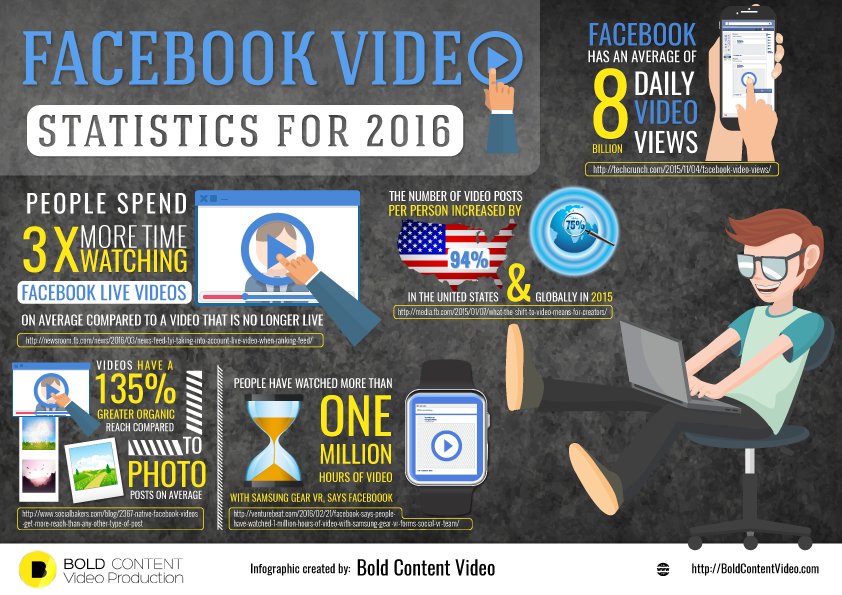 So how do you harness this technology for your company?
Don't stress – it doesn't mean you have to go out and hire a video production company.
If you want to do things simply, you can stream a short video to a site like Facebook or YouTube using your phone. Or you can use a video host like Ustream or Lifestream.
The benefit to a host is that you can embed the stream on your own website, pulling traffic there exclusively. Otherwise, your customers will stay on another site like YouTube instead of going to yours.
2. VIRTUAL REALITY / AUGMENTED REALITY
Research conducted by Goldman Sachs forecasts that, by 2025, virtual and augmented realities will become an $80-billion market. That's just eight years from now! Is it time for your company to invest? Brands across a wide range of industries — from entertainment to education to online shopping — are using virtual technologies to create deeper, more meaningful interactions with customers and enhancing their experiences.
What do virtual and augmented realities bring to the table, and what should brands be thinking about when considering these new technologies?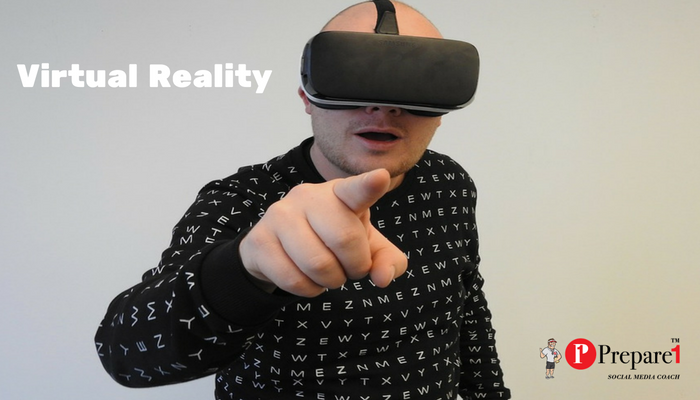 But think about what happened this year. For a while, you could barely walk down the street without someone bumping into you while they tried to catch a Rattata. Pokémon Go introduced a lot of people to AR, and it showed that there is mass appeal for it when it is executed well. Several VR sets went on sale and generated hype, although they don't seem to have that killer app yet.
We didn't see much VR in 2016, although we certainly heard a lot about it. Most of the content came in the form of 360 VR Videos, uploaded on YouTube and FB. "It's definitely the future. It's not convenient enough for consumers yet, and wearing a huge headset in your living room daily won't scale.
However, it's the future and a space that will only continue to grow."
Users Will Crave More Vicarious Experiences.
People are also starting to demand social media as a conduit for more vicarious experiences. It's no longer enough to post your sentiments about an event; you have to show your users what it's like to be there. You can do this with things like live video, 360 images and video, and even just more real-time posting. The idea is to make your users feel like they're a genuine part of the experience, as it's unfolding.
3. SOCIAL COMMERCE
Despite the continued hype around social media, retailers are still figuring out how to best drive sustainable e-commerce purchases via social media. In 2015, we saw major developments including Pinterest's launch of the "Buy it" button and Instagram's expanded ad program. Twitter, Facebook, and YouTube also made their sites and apps more eCommerce-friendly with the addition of new buy buttons.
While social commerce may still only drive a small fraction of retail sales, small businesses can't ignore its impact. According to the Internet Retailer's Social Media 500 report, the top 500 retailers earned $3.3 billion from social shopping in 2014, a 26 percent increase over 2013, well ahead of the average 16 percent growth rate for eCommerce. Analysts predict the jump in 2016 may be even greater. Keep a close eye on these three platforms.
Facebook
The social media behemoth continues to innovate the social media commerce and ad-targeting space. Just in time for the holiday shopping season, Facebook rolled out a new targeting platform that lets brands zero in on users who are highly engaged with shopping, including during the coveted Black Friday to Cyber Monday period.
Instagram advertising, which is closely linked to Facebook's platform, is also offering the same targeting options. The new audience segment can be accessed through Facebook's self-service ad dashboard; go to the "Seasonal and Events" category and then select the "Behaviors" section.
4. AN AD RENAISSANCE WILL OCCUR
Organic visibility has been declining for a while now, as platforms try catering to individual users over companies and organizations. But the secondary benefit for social platforms is that it forces more companies to dabble in paid advertising. Increased competition and pressure to become (or remain) profitable have also forced social platforms to come up with more ingenious and creative advertising options for businesses.
Social Advertising will continue to rise with even more options for advertisers. Social media advertising is projected to generate $11 billion in revenue by 2017, up from just $6.1 billion in 2013. More social networks and apps will expand their advertising offerings, just look at Snapchat now inserting ads in between users' "Stories" and Snapchat Partners, API access that will provide access to creating custom buying and management tools.
There's no getting around the requirement for paid amplification with content on social networks. More importantly, with Facebook's continued efforts at putting the focus on individuals over brands, companies need to think about the collective social wisdom of their employees and community for distribution vs. simply publishing on the brand social home base.
The combination of these factors may lead to a new resurgence in social media advertising in 2017.
5. BRANDS WILL CHOOSE SOCIAL PLATFORMS ACCORDING TO SURVIVAL OF THE FITTEST
Every year, new social media platforms emerge to try and disrupt the status quo or find their place among the heavy-hitters of the social media world. But obviously, entrepreneurs and marketers can't jump on every single platform that comes along.
Instead, in 2017, we'll see more of a trend toward refinement; rather than spending equal effort on five different platforms, more businesses will find one platform that works especially well for them, and narrow their focus on it. As a result, we may see greater stratification between the major platforms of our era.
These are some of the most important trends I forecast for social media in 2017. It's going to remain a strong branch for any content or SEO strategy, and is a must-have for any business attempting to market themselves on a frugal budget.
You don't have to incorporate all these trends into your strategy for the coming year, but there's a good chance you'll stand to benefit from at least dabbling and experimenting with them.
6. QUALITY CONTENT
"Quality content" is far more than just a buzzword marketers throw around for fun.
It's what savvy marketers strive for, and what Google and people look for. It's what separates the winners from the losers online; it's what will help your site rank well in the search engines, what will naturally attract high-quality inbound links, and what will help you build trust, credibility, and authority with your audience. And yet, many business owners still aren't aware of what "high-quality content" actually means.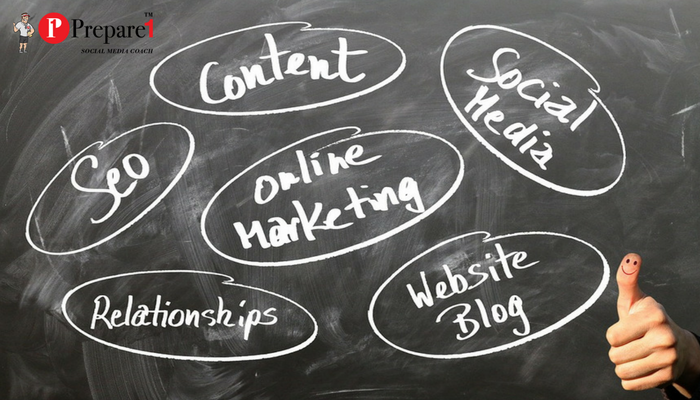 I'm consistently asked by my clients, "How do I know if my content is high-quality?"
Are You Using the Appropriate Length of Content? 
We know that Google certainly shows a preference for long form, 'meaty' content that covers all aspects of a topic.
When creating content, focus on your goals and on the intent of your audience: If you want the content to rank highly in the search engines and to attract links, go for longer, 1000+ word content. If you want your content to be easily accessible to mobile users, cut out anything unnecessary and format your content so mobile users can get the information they need, fast. Some ways to do this include using a lower word count, focusing on long-tail keywords that mobile users would be more likely to search for, the proper use of headings, bullet points, lists, and linking to other mobile-friendly content.
Are You Supplementing with Images, Video Embeds, Infographics or Other Media?
Are You Using Proper Grammar and Spelling, and is Your Content Coherent?
Are You Using Proper Page and Text Formatting?
Does the Content Have Social Media Shares?
Does it Have Good Internal and External Links?
Does the Content Provide Value?While it's difficult for search engines to determine whether content provides value, it is, ultimately, the only thing that matters for human readers. Value can be derived in a number of different ways, but the most common include:

Does this content solve a problem?
Does it answer a question?
Does it provide entertainment?
Does it make people laugh?
Does it provide unique, expert insight?
7. START WITH WHY
Businesses and Individuals are getting back to the WHY?
Do you know your company's "why"? (Hint: It's not to make money). Think about the core purpose of your business, and then think about how you market your products or services. Are they aligned? As Sinek has found, having loyal customers is all about attracting the people who share your fundamental beliefs. Remember: People don't buy what you do. They buy why you do it.
Yes, this might seem obvious, but it's a critical step that is often overlooked. If you were (or are) the founder of your business, wouldn't you want the people marketing it to know why you started it in the first place? Understanding "why" is essential to knowing how to communicate "how" and "what" you do.
According to Simon Sinek, the fundamental difference between the "Apples" of the world and everyone else is that they start with "why."
What does that even mean? To explain this concept, Sinek has developed what he calls the "Golden Circle," image pictured right. The golden circle has three layers:
Why – This is the core belief of the business. It's why the business exists.
How – This is how the business fulfills that core belief.
What – This is what the company does to fulfill that core belief.
Sounds simple, but what Sinek found is that most companies do their marketing backwards. They start with their "what" and then move to "how" they do it. Most of these companies neglect to even mention why they do what they do. More alarmingly, many of them don't even know why they do what they do!
Not Apple. Apple starts with "why." It is the core of their marketing and the driving force behind their business operations. To help illustrate this point, imagine if Apple also started backwards by creating a marketing message that started with "what."
"We make great computers. They're user friendly, beautifully designed, and easy to use. Want to buy one?"
Redefine your Buyer Personas
I'll say it again: People don't buy what you do. They buy why you do it.
About Blair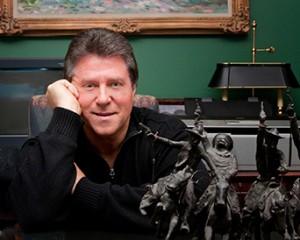 Blair Evan Ball is a Social Media Coach and founder of Prepare1, a company that works with businesses, individuals and non-profits. He is a former executive with a Fortune 50 company, and his national division did $1Billion+ in sales annually.

Blair has written three e-books: Facebook for Business Made Easy, Facebook Pages for Business Made Easy, and WordPress Blog Setup Made Easy.
Blair also educates, trains entrepreneurs and business professionals how to amplify their brand, increase revenues, and raise more funds.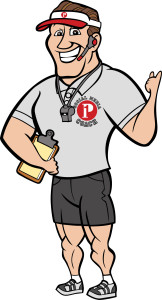 The Race is ON! |PREPARE | Get into the Game and WIN!
{ 0 comments }