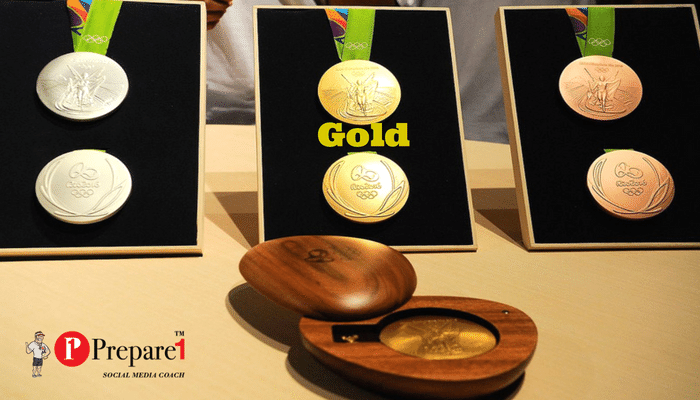 Have you ever had the thrill of Victory?
The Agony of Defeat?
When more than 11,000 athletes from 206 countries around the world come together, great things happen. Athletes competed in 306 events in 28 sports.
The Rio 2016 Olympic Games drew to a close Sunday following 17 days of competition. The Rio Games, which marked the first Olympics to be held in South America – saw Team USA top the medal chart in every category for only the seventh time in Olympic history and the first since 1948, leading all nations with 121 medals, including 46 golds, 37 silvers and 38 bronzes.
The U.S. is one of only five nations to have accomplished the feat at the Olympic Games in summer competition and the first to do in 40 years.
Team USA's 121 medals are the most ever for a U.S. team in a non-boycotted Games, topping the previous high of 110 from Beijing in 2008.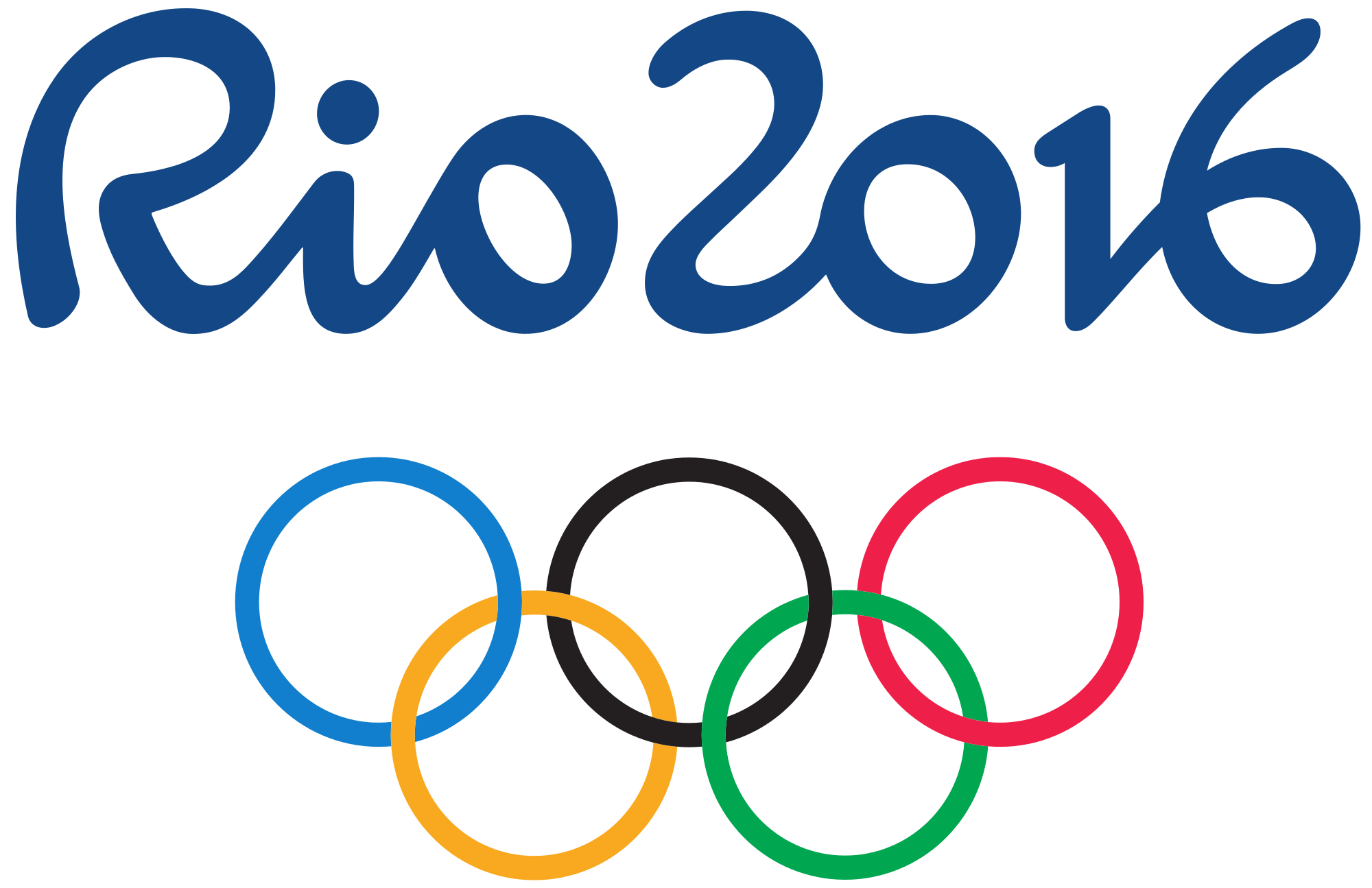 The 2016 Olympic Games has come and gone, with 87 teams winning at least one medal. Of the 87 teams that medaled, 59 were lucky enough to win gold.
Team USA collected the most medals in swimming and track and field, combining for 65 podium finishes across the two sports – the most since 1972 and tied for fourth-best of all time.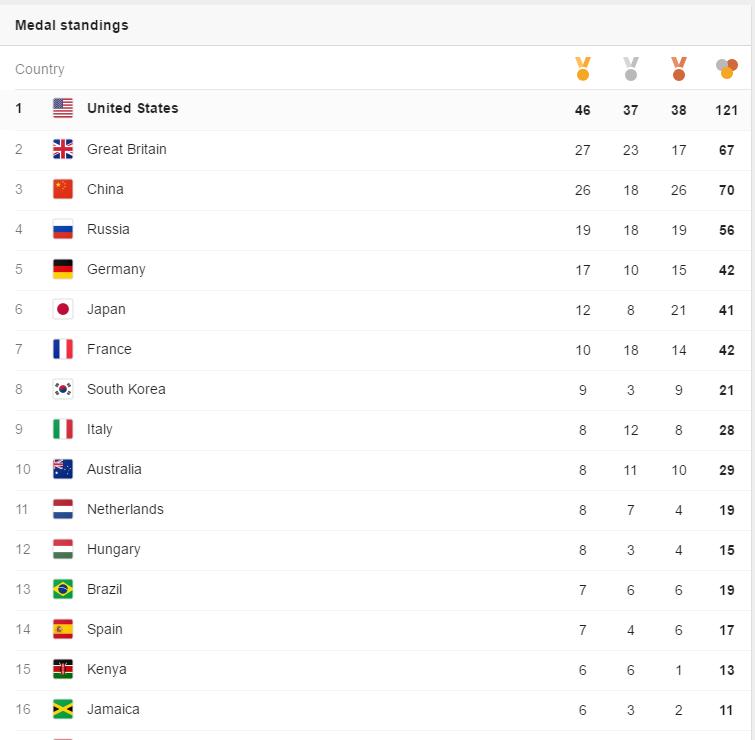 There were many highs, as well as many lows for the athletes.
Years of training and hard work payed off for some, yet years of toil came down to tears for those who failed to medal, bringing about disappointment. Some with the hope of turning it all around at Tokyo in 2020.
One of the great pleasures of the Olympics is the serendipity — you never know where the best performances or the worst behavior will come from.
We've already heard plenty, and deservedly so, about Usain Bolt, Michael Phelps and Simone Biles. And way too much about Ryan Lochte.
So as the Rio Games concluded this past Sunday, let's look at some other athletes who struck an emotional chord and captured the spirit of the Olympics. Or the opposite of that spirit.
Being an ex-athlete for a Division I school. Competition is in my DNA. Sports taught me about persistence, winning, losing, and picking yourself up and pressing on.
VANISHING GOLD WITH JUST METERS TO GO
On the opening weekend of the Summer Olympics in Rio, the American cyclist Mara Abbott was involved in one of the most riveting and discussed moments of the 2016 Games, when she escaped in a solo breakaway and nearly won gold before she was caught by three chasing riders in the final meters and finished fourth. So close, but yet so far away from GOLD.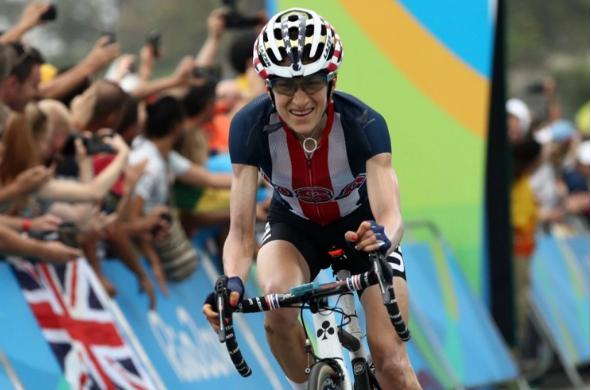 Abbott's daring effort in the race, and her gracious NBC interview afterward, were widely praised.
If nothing else FINISH STRONG!
23RD GOLD
The United States had never failed to take the gold in the men's 4×100-meter medley relay at a non-boycotted Summer Games, and it was not about to end the streak on Saturday, not in the competitive farewell of the greatest Olympian.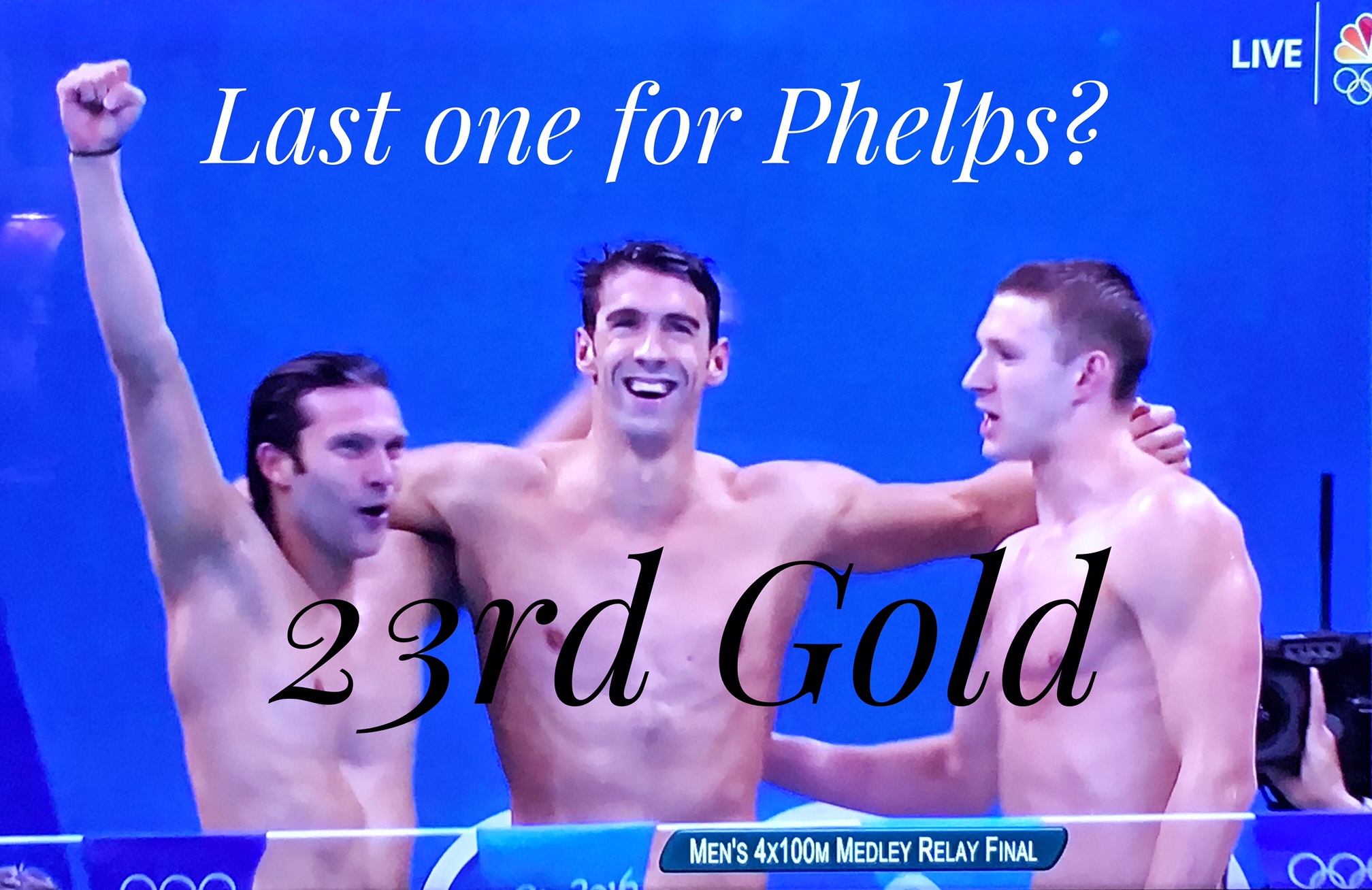 With a 50.33 split, Phelps handed the lead to Nathan Adrian, who held on and gave the Americans the victory in a time of 3 minutes 27.95 seconds, ahead of Britain (3:29.24) and Australia (3:29.93).
"You just have no idea how difficult it is for anybody to win an Olympic gold medal," said Phelps's longtime coach, Bob Bowman. "I know Michael's done it so frequently, it's really hard to put it in perspective."
Phelps ended his career with 28 Olympic medals, including 23 golds. If he were a country, he would be tied for 38th, with South Africa, for golds won in the Summer Games.
TENTHS OF A SECOND
9 Gold Medals in less than 2 minutes. Usain Bolt has competed in his final Olympics here in Rio. This would mark his 3rd trip to the Olympics, and winner of:
100 Meter dash – Gold in all three
200 Meter dash – Gold in all three
4 X 100 Meter Relay – Gold in all three
The United States was disqualified in Rio for a lane violation during a hand off in the 4 X 100 Meter Relay. USA relay team during the past few Olympics has had problems handing off the baton, and it has cost them every time.
Sometimes we can get so focused on the problem, we can't get it out of our heads, and that's exactly what we attract in competition, business and our daily lives.
Men's 100 Meters Run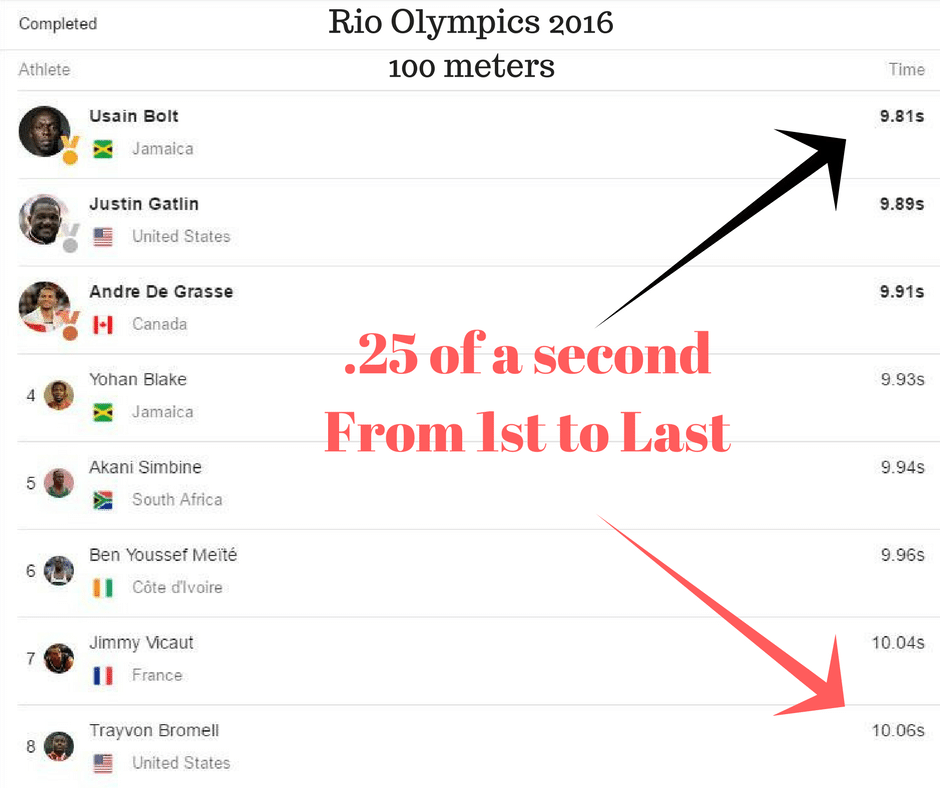 Women's 100 Meters Swim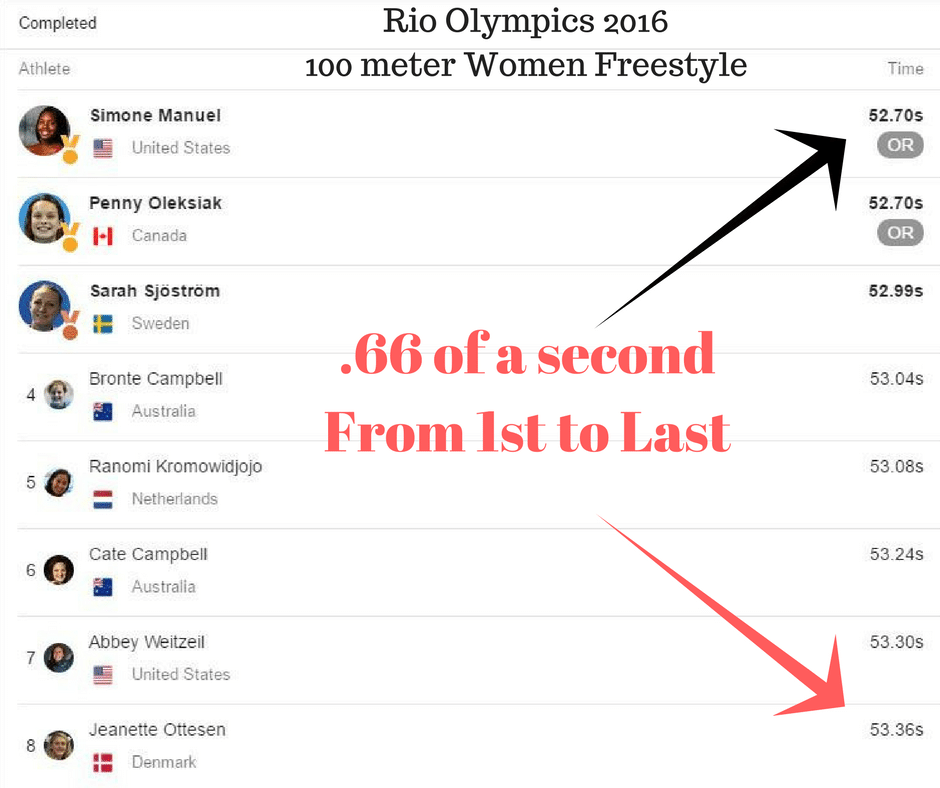 Men's 100 Meters Freestyle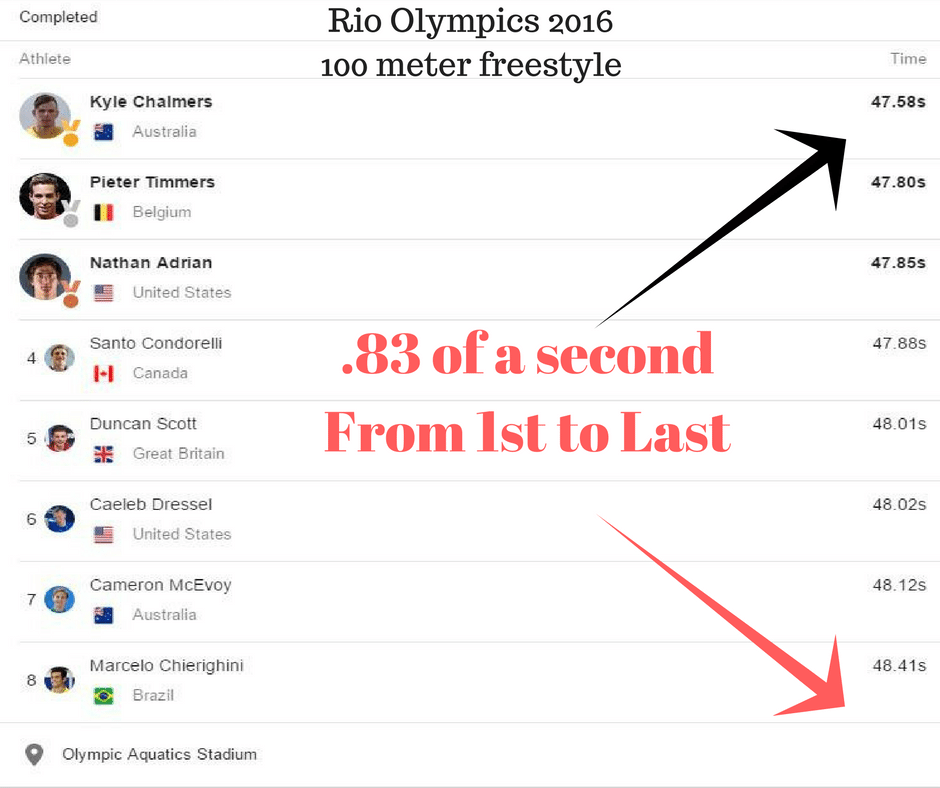 FINISH LINE DIVE
They say that races can come down to a fraction of a second, allowing you to attain GOLD or go home with the SILVER. Years of training and preparation, lost in .07 tenths of a second.
When Shaunae Miller dove across the finish line in the women's 400 meters Monday night, she not only claimed an Olympic gold medal but also sparked a heated debate about the ethics of her last-ditch move.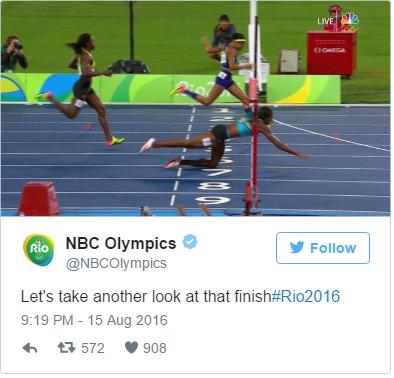 The Bahamian athlete left her feet in the final yards of the race, beating U.S. track star Allyson Felix by 0.07 seconds.
The move that led to a photo finish appeared to be legal. The rules state: "The first athlete whose torso … reaches the vertical plane of the closest edge of the finish line is the winner."
As for Felix, she may not have bagged the gold she was hoping for, but her silver takes her up to seven Olympic medals in total since 2004 — including four golds. That puts her past Jackie Joyner-Kersee's record and makes her the most decorated U.S. female track athlete of all time.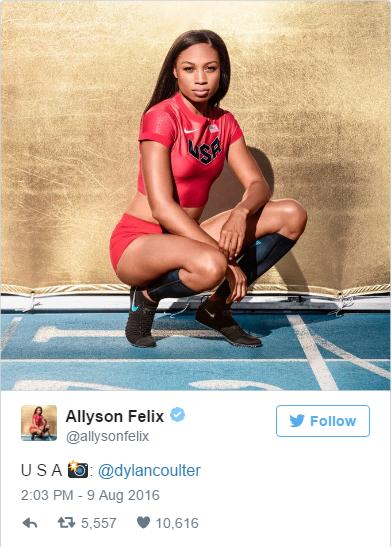 What Happens in a Second
One second. It doesn't sound like much, does it? That's barely enough time to blink or to take a breath. Less than that to go from GOLD to LAST.
10,450 Coca Colas Consumed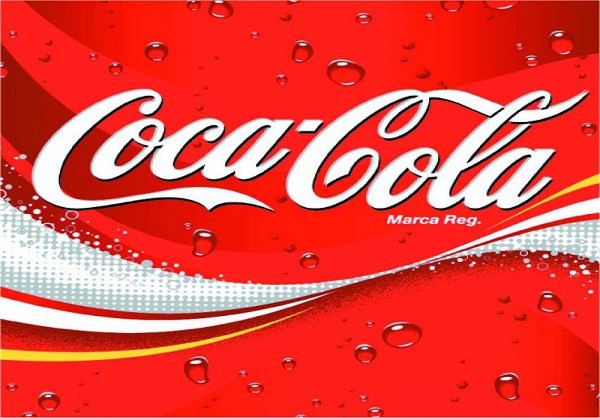 Lightning Strikes 6 Times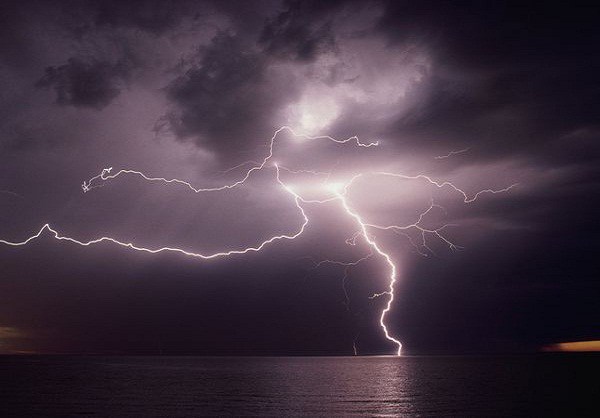 Here are some of the things that happen in just one internet second:
Twitter users send out 6,000 tweets every single second, while 1,099 Instagram photos and videos get blasted out—over 95 million each day. No word on how many of these are people talking about what they're eating at the moment.
But as social networks go, Facebook blows both out of the water—52,083 likes and 3,472 photos are uploaded with each tick of the clock digital marketing firm Zephoria found in its most recent report. Perhaps that's not surprising for a site that recorded 1.09 billion daily users on average in March 2016, as detailed in Facebook's latest release of site statistics.
GYMNASTIC DOMINANCE
The U.S. women's gymnastics team was equally spectacular, winning nine medals and surpassing the team's previous high of eight from the 2008 Games in Beijing and 1984 Games in Los Angeles.
Propelled by four medals from individual all-around champion Simone Biles, the nine medals are the most won by any nation since 1972 (Soviet Union, 10).
Widely considered the best gymnast of her generation, Biles became the first American gymnast to win four golds at a single Games, helping Team USA medal in every event for the first time since 1984.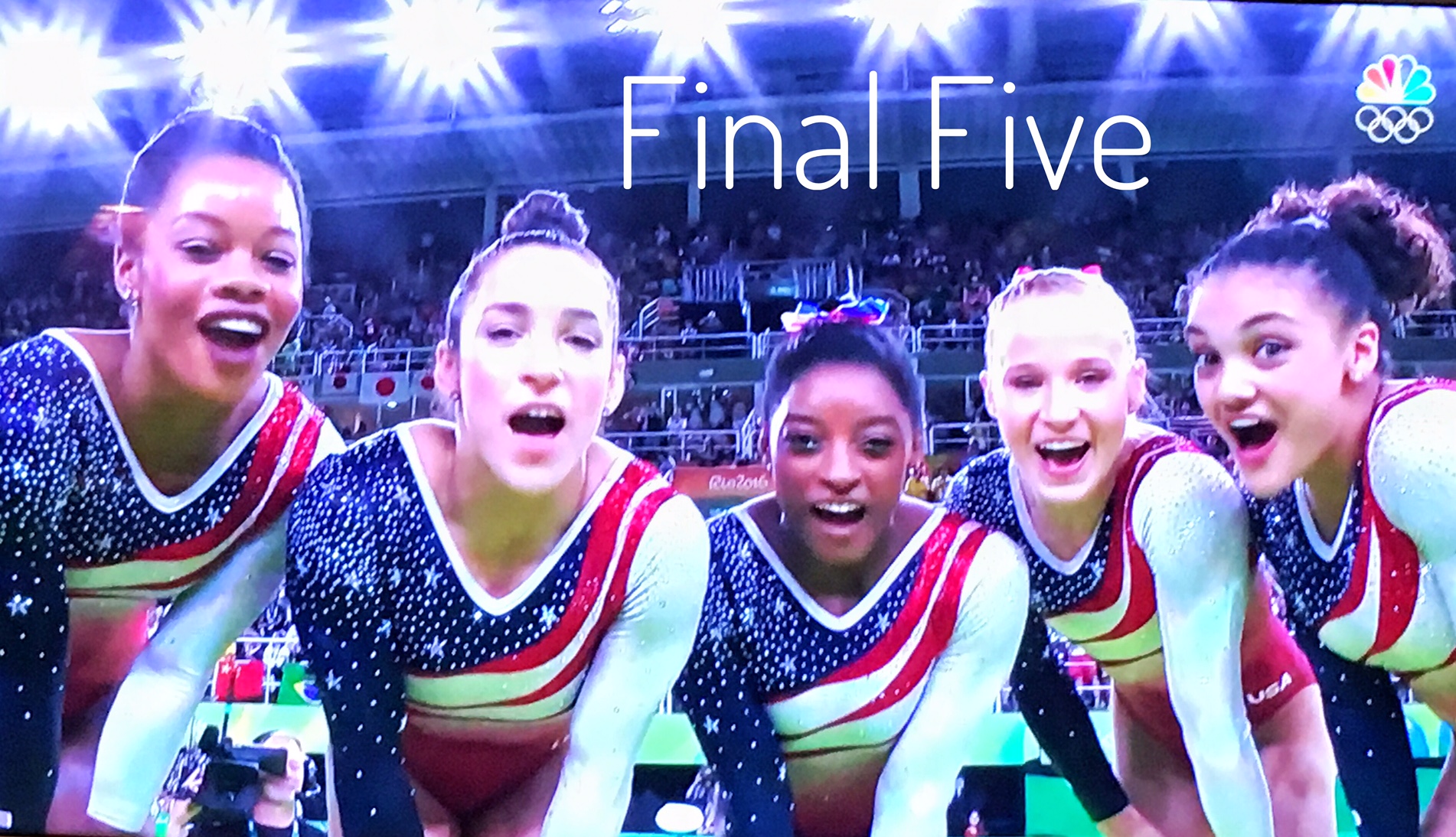 For the last 15 years, the U.S. women's national team coordinator has methodically molded a once floundering program into a globe-trotting, podium-topping machine. The group of five young women Marta Karolyi lead into Rio Olympic Arena this past Tuesday night for the Olympic team final is perhaps her greatest creation, and a fitting tribute to all she has built before she heads into retirement.
In her 11 Olympics as a coach or leader of a gymnastics team, Marta Karolyi, the often stone-faced and certainly serious coordinator of the United States women's gymnastics national team, has cried only twice.
Once was at her first Games, in 1976, when she and her husband, Bela, led Nadia Comaneci to a gold medal in the all-around.
The second time was Tuesday, at these Rio Games.
From her seat in the Rio Olympic Arena, just above the balance beam, Karolyi's eyes grew wet behind her glasses as she watched her squad dominate and win the team gold medal. The American team was dazzling — the best team ever, Karolyi acknowledged afterward — as it won in a landslide over Russia, finishing ahead by 8.2 points, a grand canyon of a gap in asport that calculates margins by thousandths of a point.
Just before the medal ceremony, the United States team ran over to Karolyi to celebrate and shared some news: They finally had come up with a nickname for themselves.
At the 2012 London Games, where her United States team also won gold, it called itself the Fierce Five. This time, the gymnasts told Karolyi, the team wants to be known as the Final Five.
LAST PENALTY KICK 
Germany was the heavy favorite for the GOLD in men's soccer. Entering the GOLD medal match against Brazil, the home country and their iconic sport, had never won GOLD in the Olympics.
Yet most Brazilians will remember 2014 in the World Cup final against Germany. They lost 7-1, the worst loss in their history on such a big stage. Shock, Yes! Embarrassment, Yes!
What was their mindset entering into the GOLD Medal match against Germany? What were the fans in the stadium thinking? What were the people watching across the world thinking?
Brazil scored the first goal, and was up 1-0 at half-time. Then Germany finally scored in the  minute to tie the game at 1-1.
After two even halves and two scoreless extra periods, the game went to penalty kicks — and neither side seemed willing to blink.
Player after player, each shot was greeted with either a shout or a moan from thousands of voices. That scene played out for four goals each — and then when Nils Petersen finally missed on Germany's fifth try, the arena burst into a full-throated roar. Weverton had read Petersen's move correctly, diving to his left to stop the shot and send the crowd into euphoria.
Neymar then stepped up to take his country's penalty shot. He gave the ball a close inspection, placed it in position, and drilled it into the net. The Olympic drought was over, and Brazil had beaten Germany on Brazilian soil, 1-1 (5-4).

It won't take the sting of a World Cup shellacking away, but it'll help: Brazil beat Germany in Olympic soccer Saturday, in a win that earns the men's team their first gold medal.
FINAL THOUGHTS
All Athletes have now left the village and returned home. Many relish in the rewards for all the years of hard work, countless hours of training, and dreams that have now come true. While others will reflect on how to bounce back, how to improve and return victorious at Tokyo in 2020.
Others will have come to the realization that it's now over. They will have come to grips with a large part of their life is now past and time to chart a new path. Frightening for some, welcome site for others.
Whether its business, life or sports. Winners are those whose "Inner Video" carries a message something like this:
"I can do a variety of thing pretty well. I can try new challenges and be successful. When things don't go smoothly at first, I keep trying or get more information to do it in a different way until it works out right."
These are the few, like yourself, who can and usually do learn the most and who can give the most to others from what they've learned. They've discovered that their imaginations serve as a  life-governing device. That your self-image can't possibly see yourself doing something or achieving something, you literally cannot do it!
Throughout all of recorded history principles of living have been firmly established and one of the oldest is that Future Actions of each individual are unfailingly determined by the Current Thoughts of that individual.
It's not what you are that holds you back, it's what you think you're not!
About Blair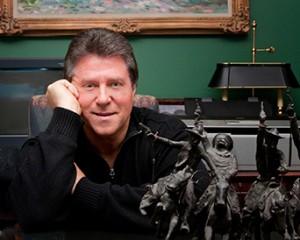 Blair Evan Ball is a Social Media Coach and founder of Prepare1, a company that works with businesses, individuals and non-profits. He is a former executive with a Fortune 50 company, and his national division did $1Billion+ in sales annually.

Blair has written three e-books: Facebook for Business Made Easy, Facebook Pages for Business Made Easy, and WordPress Blog Setup Made Easy.
Blair also educates, trains entrepreneurs and business professionals how to amplify their brand, increase revenues, and raise more funds.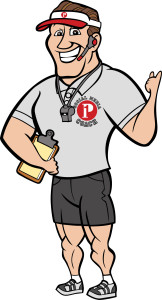 The Race is ON! | PREPARE | Get into the Game and WIN!
{ 0 comments }
{ 0 comments }