Facebook Ads Falling Short for Small Business
by Blair Evan Ball on August 19, 2014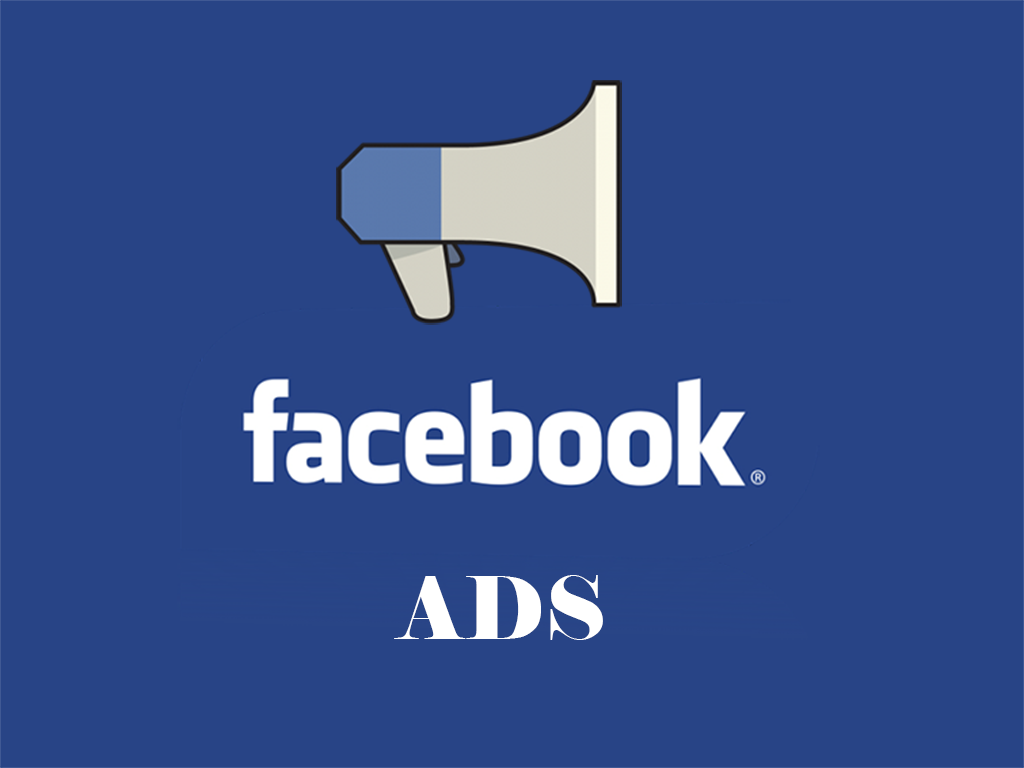 Do you advertise on Facebook?
Have you considered advertising on Facebook?
Do you think advertising on Facebook is giving businesses the results they seek?
As Facebook has continued to grow and focus on quarterly earnings for shareholders, the cost of ads has risen. If you are a small business owner, competing for ad space just got way more expensive. According to Facebook's recent earnings call, the cost of ads has risen 123% since this time last year.
According to Dave Wehner, Facebook's chief financial officer, Facebook's is providing better outcomes for its advertisers. Facebook will continue to focus on making those ad units better and better, more relevant and targeted for the people who use Facebook, as well as for marketers."
For small business owners, the increase in ad costs on Facebook is driving them out of the market. It's great for Facebook's top line profits, but hurts the small business owner on a limited budget.
According to the Wall Street Journal:
19% said they saw a quantifiable increase in sales, revenue or brand awareness.
55% said they saw no affect.
26% were unsure.
FACEBOOK ADS
In an April survey of 728 small-business owners:
83% said they expect to spend nothing this year on Facebook ads
14% said they expect to spend between $1 and $4,999 this year
1.3% said between $5,000 and $9,999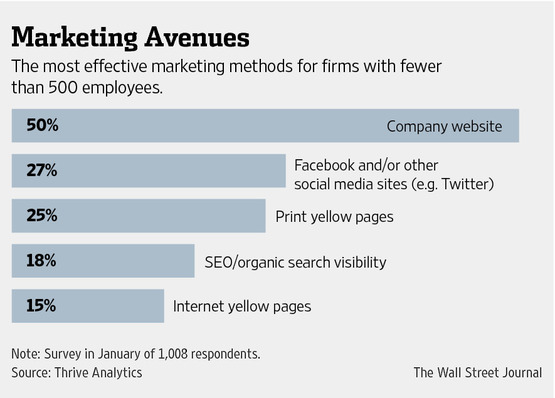 NEWS FEED VS. RIGHT HAND SIDE
NEWS FEED
News feed ads are more visible to your readers because they are in their news feed. Sponsored ads that show up in the newsfeed seem more genuine to the user. They are likely to generate many more qualified leads, as long as your business can find its targeting sweet spot on Facebook.
MOBILE
More and more users are going mobile. If your current website is not mobile optimized, I would vote against using mobile ads, as the user experience will not be a pleasant one.
RIGHT HAND COLUMN
The advertisements on the right-hand side of the screen sit directly beneath the "Trending" topics section. These ads are actually currently in a state of change as Facebook is moving away from an advertising format with several ads per page to one with fewer ads of fairly larger sizes. Currently, there are six advertisements per page, but this new update would decrease that to two, giving advertisers more of a share of their users' browsers.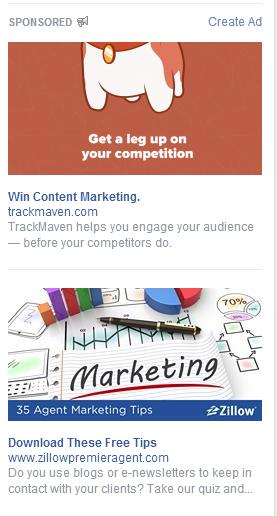 FACEBOOK AD TYPES
Facebook advertisements VARY depending on your objectives. Some of them are great for getting people to "like" your Page, some are great for getting your fans to engage with you on a more personal level, and some are great for prompting your audience to click a post that will send them to your website.
Here's a full list of the different campaign objectives Facebook gives you to choose from.
Page Likes: Get Page likes to grow your audience and guild your brand
Clicks to Websites: Get people to visit your website
Page Post Engagement: Promote your Page posts
Event Responses: Increase attendance at your event
App Installs: Get people to install your mobile or desktop app
Website Conversions: Get people to perform certain actions on your site (requires adding a Facebook pixel to your site)
App Engagement: Get people to use your desktop app
Offer Claims: Create offers for people to redeem in your store
Facebook sells ads on an auction basis, whereby advertisers bid against one another to have their ads displayed to users. The price varies based on a range of factors, including advertiser demand, ad-targeting parameters, and how well Facebook's technology figures specific ad content will resonate with its users.
FACEBOOK ADS CREATOR VS. POWER EDITOR
There are two different options for creating Facebook advertisements — the Facebook ads creator and the Power Editor.
If you are new to the Facebook Ad world, then choosing the Ads creator would be the place to start. It lacks some of the more advanced features but is simpler to getting your first few campaigns off and running.
Once you're comfortable with creating Ads with the Ads creator, it may be time to move on to Power Editor. This tool has a handful of features not available in the Ads creator, such as:
• Developing and advertising unpublished posts
• Filtering your view by campaign, ad set or any tag you create
• Creating bulk advertisements with the ability to import and export excel docs
• Using the Audiences selection to make "Saved Target Groups," "Custom Audiences," and "Lookalike Audiences"
AD BUDGET
Be very clear about what you are willing to spend. Be sure to set a limit. A few years ago,  a couple approached me after my presentation to the Memphis Business Journal Expo. WE just started advertising on Facebook, and our first day the bill was $400 and that was most of our budget for 30 days.
Facebook has added additional parameters since then, however you still need to set limits.
Once you've set up your Facebook campaign, you need to set up an "Ad Set." The Ad Set lives directly underneath the campaign and is the place where you set the budget of how much you want to spend. Facebook recently changed it to where budgeting is done on the Ad Set level so that users can allocate certain amounts of spend to specific markets or objectives. A budget can be set on a daily or lifetime basis, and advertisers can also choose to pick their own advertisement start and end dates.
Facebook Ads Pricing
Choose a name for your campaign and set a Daily Budget or a Lifetime Budget if you prefer. You decide how much you are going to spend for running Ads on Facebook and how to manage your campaign budget.
If you choose to set a Daily Budget your ads will stop showing once the limit is reached. Similarly, if you set a Lifetime Budget, once your budget is met, the ads will stop showing.
You can decide when your ads will run by scheduling the campaign's starting day and time, and decide whether to set an ending day and time for it, or let it run continuously (to do that you just have to flag the check box next to 'Run my campaign continuously starting today', below the 'Campaign Schedule' selection boxes).
Facebook itself suggests how much you should bid per click, but you can set a different bid if you want, just click on the 'Set a Different Bid (Advanced Mode)' on the bottom and discover Facebook's Pricing options!
You can choose between two different systems: CPM and CPC. OK, wait a minute. What do CPM and CPC mean?
What does CPM stand for?
To Pay for Impressions you need to set a CPM bid. CPM is an acronym for Cost Per Mille, and it's the cost you pay per thousand impressions (mille in Latin means 'a thousand').
Every time your ad is shown to a user on Facebook, it counts for an "impression". It doesn't matter how much or how often your ad is clicked: You pay for the number of times your ad is displayed to users by the Facebook platform.
What does CPC stand for?
Well, this one is easier: CPC means Cost Per Click. The CPC bid is how much you are willing to pay for a click on your ad. Facebook suggests a bid that would allow you to win the auction among ads similar to yours (there is in fact a range of bids that are currently winning the auction), but you can decide to raise your maximum bid and become more competitive (winning more auctions would mean receiving more clicks.)
Remember you will be charged the amount required to win the auction, which is likely to be less than what you set as maximum bid. If you multiply the number of clicks you wish to receive by the CPC, you can estimate how much the daily budget to achieve your goal could be.
CPC or CPM
CPC pricing can be safer, at least you are paying only when users click, and if you know your conversion rate, you can set a maximum bid that will guarantee profitable results.
CPM pricing is ideal when your ads are compelling and have high click through rate. You can also notice that certain ads perform better at night, or during the day: In this case pausing campaigns when they aren't profitable and only waste impressions would be wise. The problem is that Facebook doesn't allow day parting, and you have to pause and resume campaigns manually.
SMALL BUSINESS RESULTS
In 2010, small businessman Tom Buroojy began buying ads that appear on the right side of Facebook users' news feeds for his Newtown, Pa., firm, iHeadBones Inc., a maker of earphones. Two years later, he was spending about $50 monthly on the ads.
He targeted the ads toward users whose profiles indicated that they like running and hiking—an audience that's likely to be increasingly sought after by big sports brands as well makers of new wearable-tech devices. But by 2013, the "cost per click" on his ads more than quadrupled to about $2, according to his Facebook statements.
The volume of ad impressions, clicks and sales from Facebook users had plummeted by 60%, 50% and 75%, respectively, he said. Mr. Buroojy put a halt to his Facebook ads in September, but he says he's continuing to advertise on Google Inc.,  spending about $325 a month. "We are seeing way more sales from people who came from Google," Mr. Buroojy says.
Don DiCostanzo, co-owner of electric-bicycle manufacturer Pedego Inc., began advertising on Facebook in 2012. In May 2014 a three-and-a-half day campaign in May failed to generate even one sale.
He spent about $3,400 on two right-hand column ads over the Memorial Day weekend.
One targeted men, the other women, ages 40 and older in Southern California, where Pedego's bikes are sold through 12 dealerships for between $2,095 and $3,695 apiece.
The ads offered paying customers $200 worth of free accessories such as baskets, lights, fenders and saddlebags.
Mr. DiCostanzo says they generated:
354,000 impressions
7,831 clicks
Clicks cost him 40 cents apiece, up from 24 cents when he ran a similar campaign in December.
Unlike with the winter campaign, this time he asked his dealers to find out what led customers to buy from them, and "not one person told the dealers that he or she came in as a result of the Facebook ad," he says.
CONCLUSION
Like any advertising, it works well in the right situation, the right platform, targeted to the right audience. However, with these Facebook statistics of late, small businesses and others are looking at the numbers and they are not adding up.
I wouldn't quit on Facebook just let, but would look to see how the changes of better targeting going forward will pan out.
ONE thing is clear, your website is still your HEART your HUB, you have total control. Business owners like control. Platforms like Facebook, Google+, Twitter, etc. are the spokes that bring traffic back to your website. You have total control over design, look and feel on your website. Make the best of it to attract future customers and convert them with great content.
Don't forget about optimizing your site for MOBILE!!!
What's your experience with Facebook ADS?
Sources: Wall Street Journal | Sprout Social
About Blair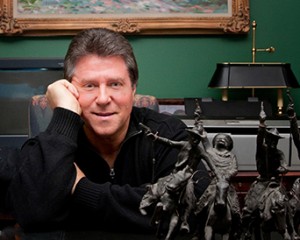 Blair Evan Ball is a Social Media Coach and founder of Prepare1, a company that works with businesses, individuals and non-profits. He is a former executive with a Fortune 50 company, and his national division did $1.3 Billion in sales annually.

Blair has written three e-books: Facebook for Business Made Easy, Facebook Pages for Business Made Easy, and WordPress Blog Setup Made Easy.
Blair also educates, trains entrepreneurs and business professionals how to amplify their brand, increase revenues, and raise more funds.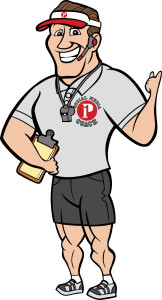 The Race is ON! – Get into the Game and WIN!