The Disconnect Between Brands & Social Media Customer Service
by Blair Evan Ball on September 5, 2014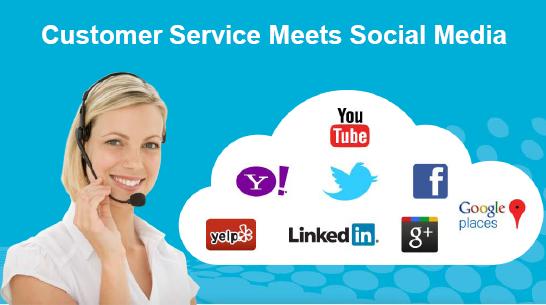 How do you handle customer service issues on social?
Are you prepared to respond fast?
Do you have a strategy around the different social media platforms to respond?
Customer service via social media channels has become self evident, especially in B2C industries with high volumes of contact. It's become one of the Big Three customer service channels, joining phone and email to form the triad of support.
RISING EXPECTATIONS
If you are like millions of consumers around the globe, you jump on Twitter, Facebook, Google+ or your blog. You complain to friends, family, followers and the world about the lousy service you are experiencing. Perhaps you even locate the company's Twitter handle, if it has one, and complain directly.
Will people there answer?
How quickly?
Will they actually help?
Will you go back on social media and report you are now a satisfied customer, or fume even more about their misguided (or lack of) response?
When companies today try to meet their customers where they live, they increasingly find that it is on social media. Now that such sites are an integral part of the culture, using them for customer care is moving from cutting-edge concept to business necessity
BIG THREE CUSTOMER SERVICE CHANNELS
One can still  use postal mail, fax, or live chat for customer service, but those pale in comparison to the Big Three.
Historically, customer expectations for phone support are far different than those for email support. When the customer uses the phone, they expect a response – even if hold times can become excruciatingly long when "call volumes are abnormally heavy."
Email is different. You send a support email (or fill out a contact form), and you expect a response in a few hours, or a day or so.
But what about social media? Are our expectations for response more urgent and similar to phone, or less urgent like email?
UNANSWERED COMPLAINTS
How much have businesses taken advantage of social media customer care so far? Actually, not very much. An often-cited study by evolve24 – a Maritz Research company based in Fenton,Mo., that specializes in social media analytics — found that approximately 70% of customer service complaints made on Twitter go unanswered. Although the study is from 2011, the panelists believe that the percentage hasn't changed significantly.
Monitoring the social space — the volume of conversations going on daily can be daunting. How big of a team do we need to have to handle the conversation? Small businesses are strapped for time and short on resources. Some are turning to social monitoring setting up Google alerts to notify them of issues that might pop up on the web.
What about buy-in from your C-suite? Are they ready to invest in social media care? Often the individuals making the budget decisions are themselves not active social media users, and this becomes a stumbling block. "They still think Facebook, Twitter and other social sites are for their teenage son or daughter. They fear blunders, because blunders get so widely publicized. But they have to understand that a community isn't built through outreach or listening alone, it's about engagement.
TONE MATTERS
Relationships and trust still matter. How you say something in social media has to be personal with the right tone. Canned responses are unacceptable. So what's the right tone? How personal? Treat them like you would like to be treated.
Coaching and training is an ongoing process. It's not a set it and forget it strategy. If you have successes today, tomorrow might be different. We are constantly learning and growing.
CAN YOU HANDLE THE TRUTH?
Remember the movie "A Few Good Men" Most can't handle the truth.
When you hear talk about the need to "scale social media" this is one of the reasons why it's an important conversation. 92% of customers disagree that companies are meeting their service expectations on social. Yet 80% of brands think they are. There is a total disconnect here.
Are customer expectations realistic?
Can you possibly meet those expectations with a centralized approach to social customer service?
Source: Infographic Brickfish.com | Photo SEOGON.com
SUMMARY
Social media customer care clearly represents a tremendous and growing opportunity for businesses:
To foster strong customer relationships.
Not all businesses recognize this.
Respond Quickly and Sincerely.
Use the right tone. Treat them like you would like to be treated.
You need to engage across all Social Media because your customers are all over social media.
If you're not engaging customers during the entire product life cycle through social media, you're missing out. Because someone else will.
About Blair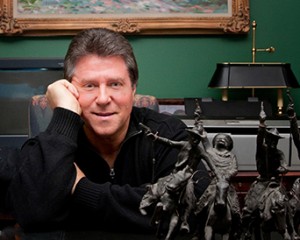 Blair Evan Ball is a Social Media Coach and founder of Prepare1, a company that works with businesses, individuals and non-profits. He is a former executive with a Fortune 50 company, and his national division did $1.3 Billion in sales annually.

Blair has written three e-books: Facebook for Business Made Easy, Facebook Pages for Business Made Easy, and WordPress Blog Setup Made Easy.
Blair also educates, trains entrepreneurs and business professionals how to amplify their brand, increase revenues, and raise more funds.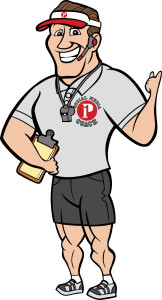 The Race is ON! – Get into the Game and WIN!