Did you realize that LinkedIn is rolling out a new profile design?
Did you realize that it's just for paying customers right now? How does this make you feel?
Do you see this as an advantage for paying customers?
Like most Social Media sites, they continue to tweak their profile designs. Facebook has been the leader in making change after change. Most of the time frustrating individuals and businesses whom I coach.
One thing is clear, photos are engaging, and the trend is increasing the profile area to showcase photos better.
First glimpse at the new site leaves one with the impression that it is similar to Facebook.
Following in the footsteps of Facebook, Twitter, and Google+, LinkedIn's new profiles feature cover photos, cleaner typography, and larger profile pictures. The new design was launched side-by-side with LinkedIn's new $10 per month premium membership tier — dubbed 'Spotlight' — a significantly more accessible price point than LinkedIn's previous fees, which ranged from $30 to $440 per month.
BENEFITS
It's clear that the larger profile design will enhance your brand, if it is professional looking. So many times we see on LinkedIn dark dingy photos, with distracting backgrounds. Be sure to think through what you want to project and make it visually appealing.
Premium users can now pick from a set of personalized keywords to add to their account in hopes of showing up more frequently in search, and when they do, their profiles will be twice as large as members who are using LinkedIn's free service.
Increase exposure
Increase brand awareness
Enhanced search results within LinkedIn
More photos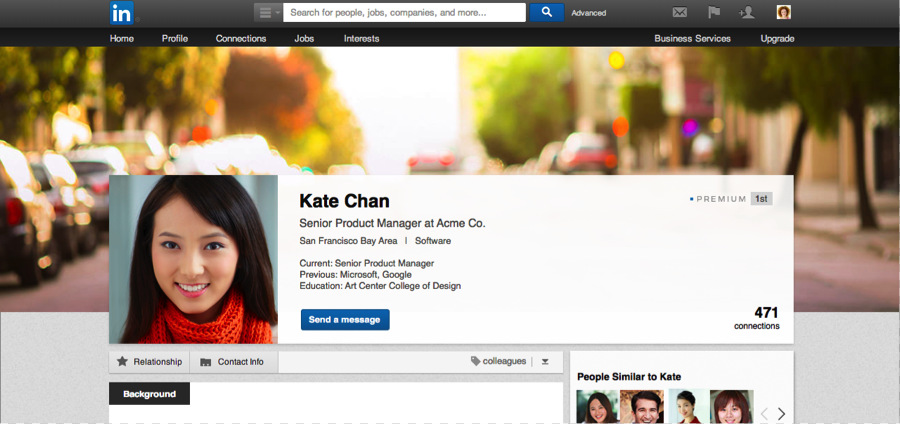 Unfortunately, only paying users can access LinkedIn's new cover photo design immediately; the rest of us have to wait "a few months" for the feature to roll out, LinkedIn said. This, of course, was intended to make LinkedIn's new starter package all the more attractive.
LinkedIn shares that its Spotlight membership was created for "members looking to get their foot in the door by enhancing their own professional brand."
Premium users can also set their profile to "open," a setting that will allow them to receive messages and make their profile visible to anyone on the platform. Premium members could previously opt-in to this feature, but now it will come standard with premium subscriptions (users can always opt out). Unlike the profile redesign, these other features are exclusively for premium members.
Membership fees are the smallest of LinkedIn's three revenue streams, making up just 20% of total revenue in Q1. LinkedIn makes the bulk of its revenue from an area of its business known as Talent Solutions, the recruiting side of the service for businesses posting jobs and seeking qualified candidates. Talent Solutions makes up close to 60% of LinkedIn's revenue.
Will the benefits persuade you to go to the version now?
About Blair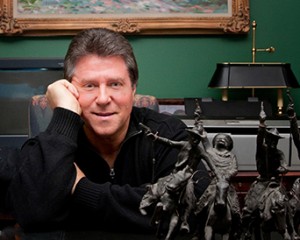 Blair Evan Ball is a Social Media Coach and founder of Prepare1, a company that works with businesses, individuals and non-profits.
Blair has written three e-books: Facebook for Business Made Easy, Facebook Pages for Business Made Easy, and WordPress Blog Setup Made Easy.
Blair also educates, trains entrepreneurs and business professionals how to amplify their brand, increase revenues, and raise more funds.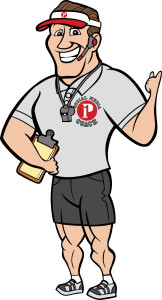 The Race is ON! – Get into the Game and WIN!