Google My Business Launches to Help Businesses on Search, Maps and Google+
by Blair Evan Ball on June 13, 2014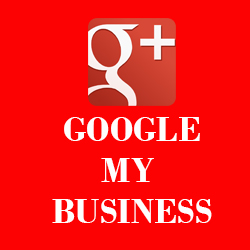 Do you know Google+ launched a new service today for businesses?
How would you like better search results for your business?
How would you like to attract more customers?
Google today launched Google My Business, a new free tool available at google.com/business. Like the name implies, the tool allows small business to connect with their customers.
Google+ is the second largest social media platform next to Facebook, yet most businesses are not on Google+ or never of heard of it. With Facebook changing their algorithm again where you are reaching 2% of the people who have liked your page, most small business do not have the marketing dollars to spend on Facebook now.
Enter Google My Business,  connects you directly with customers, whether they're looking for you on Search, Maps or Google+.
If you previously used Google Places for Business or Google+ Pages Dashboard to manage your business information, your account has been automatically upgraded to Google My Business. Google My Business makes it easier than ever to update business information across Google Search, Maps and Google+.

Google My Business brings together all the ways Google can help your business shine in one place:
Update your business info on Search, Maps and Google+ from one place to make it easy for customers to get in touch
Add beautiful photos of your business and a virtual tour of your business interior to help customers see what makes your business unique
Connect directly with your fans and customers by sharing news, events and other important updates from your Google+ page
Stay on top of reviews from across the web, and respond to Google reviews
Understand how people find and interact with your business using custom insights and integration with AdWords Express
Manage your information on-the-go with the Google My Business Android app and the iOS app (launching soon)
Reasons Why You Should Be Using Google+
SEO and Google Authorship – Enhanced search results on Google.
Video Chat – All for free, run through YouTube and allows you to record.
Maps – Get your business located on a Map.
Set up Events to be found in search.
Community Groups
Google My Business App
Google is also planning to launch an accompanying Google My Business app for Android and iOS. This will allow businesses to manage their information on the go, although the company wouldn't say when to expect a launch other than "soon."
Update: Google tells us the Android app will be launching later today; you can grab it now from Google Play.
Local Business
Businesses with physical location or servicing local geographies get additional benefits. Once you verify your business on Google My Business, you'll be able to:
Help get your business found on Google. Google can use the business information you provide in local search results.
Read and respond to reviews from your customers.
Get insights on how customers searched for your business, and where they're coming from.
In an internet and connected world, if your business is online in any form, skipping out on Google Search is simply not a good idea.
Let's get together and chat about how Prepare
1

can impact your business with the new

Google My Business

.

About Blair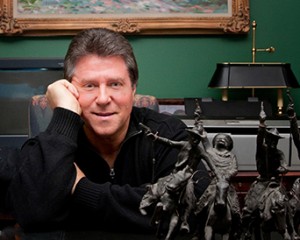 Blair Evan Ball is a Social Media Coach and founder of Prepare1, a company that works with businesses, individuals and non-profits.
Blair has written three e-books: Facebook for Business Made Easy, Facebook Pages for Business Made Easy, and WordPress Blog Setup Made Easy.
Blair also educates, trains entrepreneurs and business professionals how to amplify their brand, increase revenues, and raise more funds.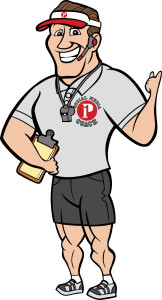 The Race is ON! – Get into the Game and WIN!