Facebook's New Video Feature Takes on YouTube
by Blair Evan Ball on April 3, 2015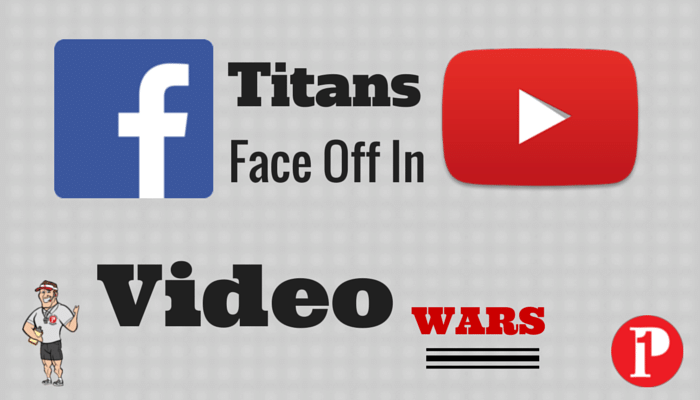 Have you considered using video for marketing your brand?
Did you know video is more persuasive in getting you to purchase according to recent studies?
Video will shortly overtake photos as the #1 engagement tool to utilize on social media.
Facebook announced website owners can now embed videos posted to Facebook. The need for embedding videos allows readers and viewers to stay on a website, without having to direct someone to Facebook in order to watch the video.
It goes without saying there's value in embedding videos from Facebook and keeping users on a site longer. Not to mention, this also helps boost Facebook's video stats; increasingly competing with YouTube.
Embedding a Facebook is done by copying the embed code Facebook provides you with, and pasting it into the appropriate section of your site. Here's what you'll need to do:
Step 1 – Click on down arrow to the right of your post
Step 2 – Click on Embed Video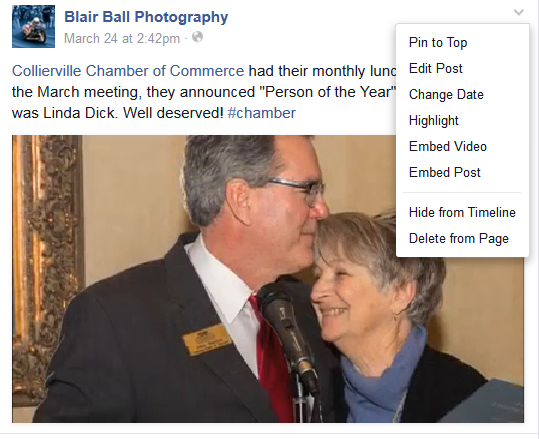 Step 3 – Highlight Embed Code in box
Step 4 – Copy and Paste this code into your blog or website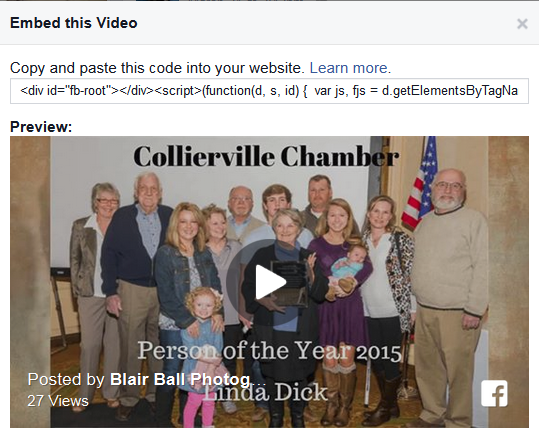 Advantages to Embedding a Video
The biggest advantage for brands, small businesses and solo-preneuers are that it gets your content out in the Social Media Stream. No longer is it just located on Facebook.
EMBEDDING A YOUTUBE VIDEO
YouTube has been allowing embedded videos for years. Those brands that have been using this social media tactic are seeing results. An added bonus is being able to achieve better search results with your videos in the #2 search engine.
Step 1 – Start playing video in YouTube
Step 2 – Click on the word Share underneath the video
Step 3 – Then click on the word Embed
Step 4 – Copy and paste embed code into your website or blog
Now wherever the blog post is shared the video travels along with it. In a connected world, it could end up in another state, country or half way around the world. That's brand awareness.

You can't point people to your brand's "Facebook Video" page like you can on YouTube, which could be a weakness. Facebook is much more of a multimedia cornucopia as opposed to YouTube's single focus on video content.
Advantage: Facebook for social, but YouTube has the clear connected device edge
CONTENT ENCOUNTER
Two of the biggest differences between Facebook and YouTube.
Users go to YouTube with the sole intent of watching videos and to search for them on their own, creating their own personalized viewing experiences. YouTube is considered to be the No. 2 search engine in the world, according to Mushroom Networks.
When people find a video, related videos and the right content are still the main drivers of discovery once someone is inside watching videos.
Search is another plus for YouTube creators. With YouTube being the #2 search engine, you can optimize your brand videos for discovery. Facebook controls what it shows in the NEWS FEED.
FACEBOOK CURATES
Facebook, on the other hand, curates videos for its users:
Videos show up in the news feed based on what the Facebook Algorithm decides that particular user might want to see. There's no real way to search for video: You either watch what it gives you or you don't.
On the positive side it takes away the decision making process and sorting through videos.
In talking with businesses, it's what shows up in the NEWS FEED that frustrates them. Like most businesses they want control, Facebook has taken that from them. Organic reach has dropped to around 1% of Facebook Fan Pages. Example, you have 1,000 people who have liked your page. You've worked hard to get them to LIKE your page, but now around 10 people out of the 1,000 might see what you post.
Video's now can increase your odds, but the reality still is that you have to PAY TO PLAY. In other words… advertise.
In many ways, the contrast between the two services is like the difference between Spotify and Pandora. YouTube is like Spotify: While there are channels and pre-selected playlists, the beauty of the service is in being able to do your own thing and choose the exact videos you want to see.
With Facebook — like Pandora — you are relying on the service to curate for you. If they're accurate most of the time, you'll stick with them. If not, you'll move on.
SEARCHABLE VIDEO
Facebook users generally discover video via a curated process, with friends or fan pages making recommendations. With the new embedding capability, Facebook is allowing the video to become searchable outside of the social media platform and letting more people discover content.
Facebook is already big when it comes to video. The site already sees 3 billion video streams per day, according to Business Insider.
Facebook eventually
It's only a matter of time before the social media platform spins off an app dedicated to video. Content distributors will be thrilled to use Facebook metrics as a way to draw in advertisers.
Will Internet users start to think of the social media site as a media outlet? Amazon.com, Netflix Inc., Apple Inc. and Hulu already have apps that deliver video content to users, so it stands to reason that Facebook can achieve something similar.
Advertisers
Discoverable video leads to advertising dollars. Facebook is set up to take a large portion of ad budgets from TV over the next two years. According to Variety, Facebook has the potential to generate $3.8 billion in revenue from video advertising by 2017, triple its expected take in 2015.
More exclusive content

Expect Facebook to woo more distributors of premium content.
At the end of the day, YouTube was made for video, so its community of creators is already years ahead of Facebook's generalist community.
For the second year in a row, Facebook partnered with HBO to host the red carpet live stream of the U.S. premiere of the show "Game of Thrones." It also recently announced it will be running original programming from MSNBC and other news organizations. In fact, MSNBC's two newest programs will debut on Facebook before they appear on TV or anywhere else.
Expect the platform to sell itself as a place to build buzz for content before it debuts on TV or in theaters.
SIZE OF VIEWERSHIP
According to Facebook, the number of video posts per user has increased:
Overall, it's still a far ways off from the "billions of views" that YouTube reports on its press page.
It's also important to note that Facebook records a view after just three seconds, whereas YouTube records a view somewhere around 30 seconds.
CONCLUSION
Facebook taking on YouTube and Google is nothing new. Others have entered the video space waiting to knock off the champion, such as Twitter, Meerkat, and Snapchat. There will be others along the way.
The key to it all will be the creators. Those who can produce quality and consistent content with a following will be wooed by the likes of Facebook and others. Waiting in the wings to steal away ad revenue from the king of video, YouTube.
YouTube won't go down without a fight. But right now, Facebook seems to be a formidable competitor.
As the media landscape continues to evolve, technology is shifting toward savvy consumers with appetites for content on their own terms.
Your thoughts?
1. Google My Business – Better Search Results in Google! Jan. 21st
2. Visuals for Business – How to use visuals Feb. 4th
3. Facebook Ads – How to create, implement & gain sales Feb. 18th
4. Social Media Marketing for Realtors Feb. 25th
5. Tools & Apps for Business – Gain more hours. Mar. 4th
6. YouTube & Video – Business Branding Mar. 18th
7. Blogging – Generate leads & get new customers Mar. 25th
8. Twitter for Business – The fastest way to spread content Apr. 29th
About Blair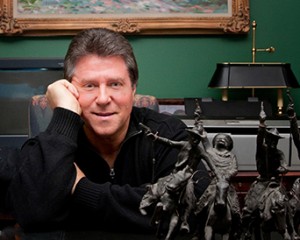 Blair Evan Ball is a Social Media Coach and founder of Prepare1, a company that works with businesses, individuals and non-profits. He is a former executive with a Fortune 50 company, and his national division did $1Billion+ in sales annually.

Blair has written three e-books: Facebook for Business Made Easy, Facebook Pages for Business Made Easy, and WordPress Blog Setup Made Easy.
Blair also educates, trains entrepreneurs and business professionals how to amplify their brand, increase revenues, and raise more funds.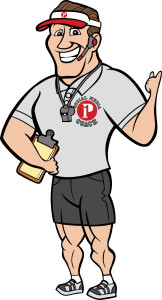 The Race is ON! | PREPARE | Get into the Game and WIN!