How to Use Facebook Instant Articles for Branding
by Blair Evan Ball on March 10, 2016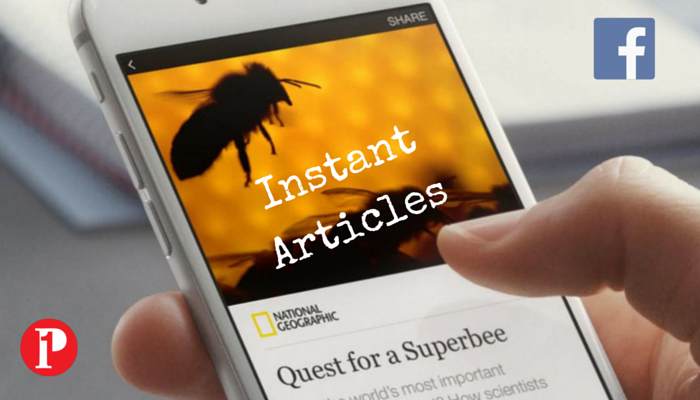 Image: Screenshot Facebook Instant Articles
Did you know that companies like National Geographic, The New York Times, and Buzzfeed have been using Instant Articles since last year?
Are you aware that this will be rolling out to all businesses shortly?
Facebook unveiled "Instant Articles", last year for a select group of companies. It's a program that natively hosts publishers' content in its app's News Feed so users don't have to click out and wait for websites to load. Instant Articles debuted with rich-media stories from The New York Times, BuzzFeed, National Geographic, and six other outlets that will be globally visible from Facebook's iPhone app.
Facebook has announced that its Instant Articles program will be open to publishers "of any size, anywhere in the world" starting on April 12, 2016.
If you are a WordPress fan, BIG NEWS…They announced a free plugin that they are unveiling today, you'll be able to prepare your self-hosted or VIP WordPress for the demands of this new channel.
Install it now from GitHub (it's also coming soon to the WordPress plugin directory).
Instant Articles, now available to people using Facebook for iPhone and Android, load articles in Facebook's News Feed up to ten times faster than standard web articles, and are optimized for the mobile reading experience.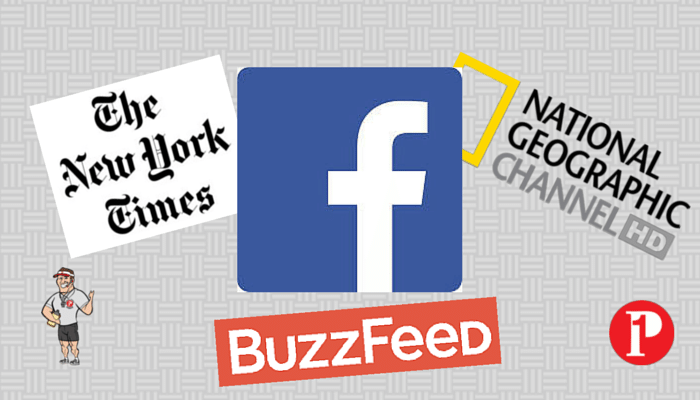 The native format includes a built-in set of interactive tools like auto-play video and tap-to-zoom image galleries, bringing stories to life on mobile devices. Early analysis suggests that people engage more deeply with the immersive experience and share Instant Articles with their friends more often than standard web articles.
WHAT'S AN INSTANT ARTICLE?
An Instant Article is a HTML5 document optimized for:
Fast mobile performance
Rich storytelling capabilities
Branded design
Customized visual display.
WHAT HAPPENS WHEN YOU PUBLISH AN INSTANT ARTICLE?
Building an Instant Article does not automatically create a corresponding Facebook post. It is a separate tool meant to enhance your article once someone shares it on Facebook.
It simply means that any time a reader on a mobile device is directed to the article's URL on Facebook, the link will be displayed as an Instant Article.
WHAT ARE THE ADVANTAGES?
New Creative Tools. Instant Articles introduces a suite of creative tools that allow publishers to bring their stories to life in new ways, with high-resolution photos, auto-play videos, interactive maps and audio captions.
Built for Publishers. Instant Articles keeps publishers in control. Publishers decide what to share on Facebook, with article templates that mirror the look and feel of their brands. Publishers can even automate their workflow by using RSS to publish Instant Articles directly from their existing content management systems.
Better Experience for Readers.

Instant Articles displays stories as much as ten times faster than conventional mobile browsers, while also providing the kind of fluid, high-quality experience and interactivity readers want.

For the latest updates on Instant Articles improvements and technical revisions, please visit the

Instant Articles Partner

.
HOW IT WORKS
Facebook has a review process where they verify that all Instant Articles generated from your website are properly formatted and adhere to their community standards and content policies before you'll be able to start pushing content to the platform. (You can get more information on the WordPress Plugin Instant Articles FAQ.)
Instant Articles generally should contain all the content a person would see in the web version of an article.
CREATING AN INSTANT ARTICLE
This guide introduces the basic structure of Instant Articles documents. It also explains how to create Instant Article versions of standard web-based content. A sample article is provided to demonstrate the use of Instant Articles markup.
An Instant Article is an HTML5 document optimized for fast mobile performance, rich storytelling capabilities, branded design and customized visual display. Instant Articles use standardized markup language to apply styles and functionality to a story.
This markup can be handled automatically, to enable automated publication of an entire content feed at scale. Or, it can be applied manually, to create bespoke stories that take advantage of unique Instant Article capabilities and rich-media elements.
This guide provides a general overview of Instant Articles markup, but for detailed guidance refer to the Instant Articles Format Reference.
Once you're familiar with the Instant Articles document structure described here, read our Publishing Instant Articles guide to learn how to publish Instant Articles on Facebook, manually or automatically.
INSTANT ARTICLES DESIGN GUIDE
Instant Articles gives editors and designers a built-in suite of interactive capabilities that are as easy to use as they are transformative for the mobile storytelling experience.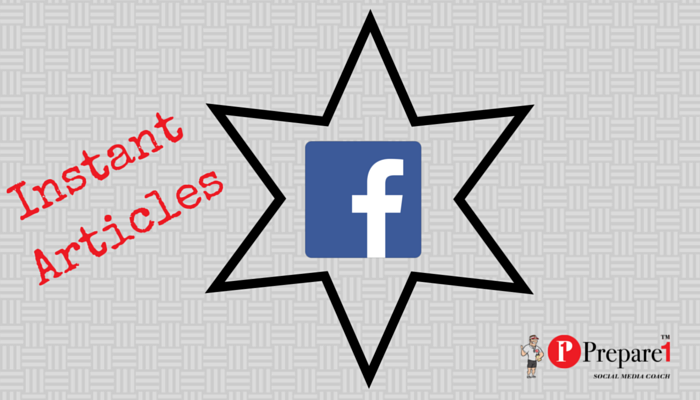 Guidelines
The markup elements of Instant Articles will help you recreate the structure and layout of the content you normally publish on the web. By the same token, the design hierarchies and content architectures you use in Instant Articles should parallel your own web versions as closely as possible. The markup elements in Instant Articles make it possible to do this, but when exact analogs aren't possible, the correct use of Instant Article features takes priority. Markup elements in Instant Articles should be used only for their intended functions, and misapplication of elements is not allowed.
1. Markup Elements
To avoid common design mistakes, use Instant Article markup elements correctly. The customizable elements work together to create a clear, easy-to-follow layout in all your articles. Here are some specific tips to keep in mind:
Create separate style templates for different sections of your publications or sub-brands that will be in the same feed, particularly if they have unique logos or color palettes.
Don't forget to separately designate kickers and subtitles, along with your article titles.
Ensure body text renders in the body text style (and not, for example, as a long caption, or vice versa).
Hierarchies in caption design should be respected by using separate styles for the caption title (when there is one), caption body and a caption credit. Note that four different sizes can be set for captions and their titles, to provide a wide range of layout possibilities.
Differentiate between block quotes and pull quotes. Remember that pull quotes can have separate attribution, and this feature should be used when appropriate.
Photo galleries and videos must include the same supporting elements found in web versions. Verify that elements like the video duration, the video thumbnail and the gallery title appear in Instant Articles. For example, if video duration is included in the web version of your article, it should also appear in the Instant Article.
Supplemental information should appear in the article footer. This includes material such as credits, acknowledgments, or notes.
2. Article Formatting
Instant Articles must not contain formatting that creates a confusing experience or which makes articles appear broken. For example:
Images or videos must not be repeated within the article. The image or video set as the cover in the article header may not appear a second time in the article body, unless you are granted a special exception by Facebook.
Avoid videos that begin with blank frames. If a specific poster image is not specified for the video, the placeholder image will default to the video's first frame; if that frame happens to be blank, the video will look broken before it begins to play.
Apply video play controls to all videos, unless you intend to create an ambient or atmospheric effect. Play controls do not override the autoplay feature, so you can use both.
The height of iframes must be correct for the associated media. For example, if too much blank space appears beneath an embed like a video player, the iframe height is probably set incorrectly in markup.
Decorative images and ornamental art used to signal section breaks should be non-interactive, with no Likes/Comments.
3. Images and Videos
Images and videos must be high-resolution, appropriate for the screen sizes and display styles Instant Articles supports. Images that zoom fullscreen should provide enough resolution to enable a good viewing experience. The fullscreen tap-to-expand function in Instant Articles should not be enabled if a photo or video does not meet the following minimum resolution thresholds:
Images for full-screen display must be 1024×1024, minimum. 2048×2048 or greater is preferred.
Videos for full-screen display must be 640×480, minimum.
PUBLISHING INSTANT ARTICLES
The easiest way to distribute Instant Articles to Facebook is through a secure RSS feed that automatically exports content from your content management system. Content distributed in this way must be formatted in Instant Articles markup.
After Instant Articles-formatted content is distributed to Facebook via RSS, a web-based editor (accessible via your Facebook Page) can be used to publish articles manually or edit the content as needed.
You won't be able to publish Instant Articles until your RSS feed has been approved. You'll be invited to submit your feed for review once it is error-free, as described in the Article Review section below.
Once an Instant Article version of your article is published via RSS, readers on Instant Articles-enabled devices will see the content as an Instant Article whenever they discover it on Facebook.
However — and this is important to understand — publishing an Instant Article does not automatically create a new post on your Facebook Page. To post on your Facebook Page, you must still compose and publish a post to your Page.
Automated publishing of Instant Articles vis RSS simply means that whenever enabled readers encounter the URL of your article while using Facebook, the article will be rendered as an Instant Article.
CONTENT BRANDING
A New Way to Share Content in Uncharted Waters
Facebook Instant Articles presents a new opportunity to deliver content—whether you're a publisher or brand—especially via mobile.
Great content that captures the interest of your audience and offers true value is now, arguably, the only way to capture their attention on any channel.
Content marketing whether it is B2B or B2C is now a familiar marketing activity that most marketers practice.
As a content marketer, the idea of a new platform for you to deliver your content to an interested and targeted audience can be both exciting and alarming. With so many places and social platforms to distribute your content today, the promise of hosting your content on a new platform that gets about one billion visitors a day is alluring.
Fear of the unknown process can be daunting. Especially if you've developed a seamless way to publish and measure the impact of your content on other channels and programs.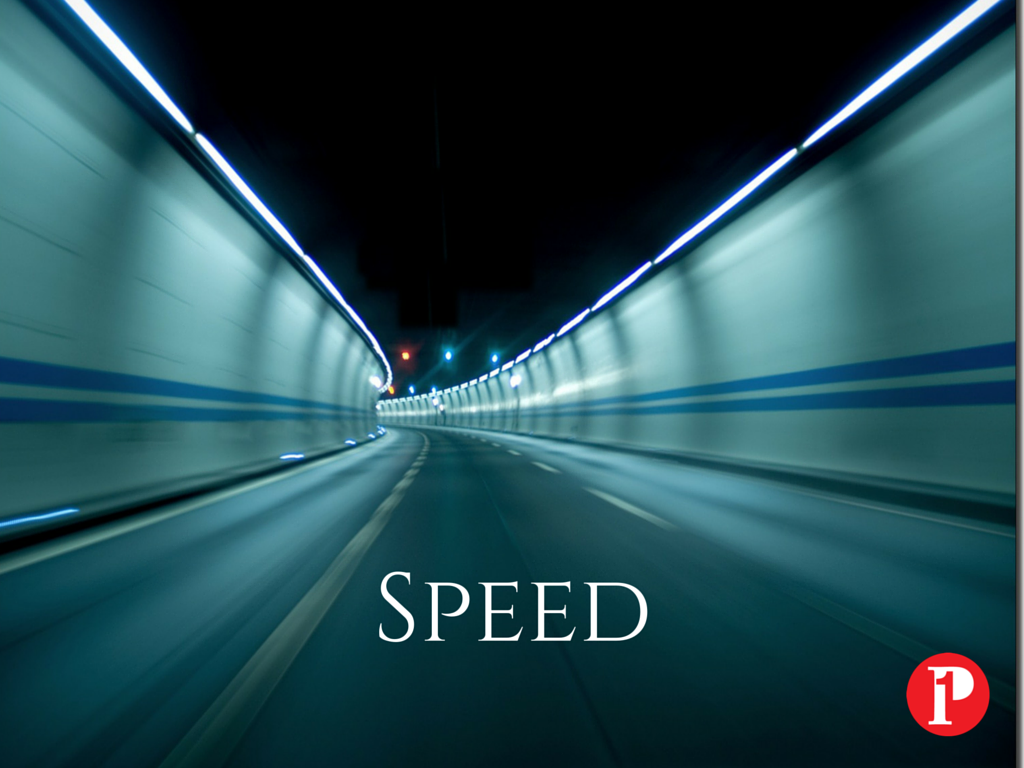 The speed of change continues to accelerate, and with change brings new innovations. Facebook's Instant Articles allows you to:
Customize typeface
Color
Layout of your content to keep it on brand
Videos
Photos
Use your existing analytics platforms to measure its success.
Allows you to serve ads on your content, opening up a new advertisement channel.
BE PREPARED
The Instant Article product itself is distinct by its ability to:
Auto-Play Videos
Post interactive content
Instantly load with rich images
Today, this content is defined to users by a small lightening bolt icon in the corner of the article.
Image: Courtesy of The Atlantic
With this new product and its instant content feature, marketers face two challenges:
Whether or not to be an early adopter, mid adopter, or late adopter
How to adapt their content to fit the cadence and quality needed to succeed in this new environment
There is definitely an advantage to being an early adopter of these products. Often, you gain more attention from your audience because the functionality is new and novel, and that's worth something.
Do you or someone else have the time and skills devoted to pull this off like bigger brands?
Resources
Comfort
Learn time and ability
The second challenge of adapting your content to the platform is one that may affect lean or small teams the most. It will be interesting to see if brands, that have other objectives for their content (like demand generation), will have to adjust their content strategies to incorporate Instant Articles as a "new" type of content or if it will simply be an extension of what they are already doing and have planned to in their editorial calendar.
Because this product is centered around delivering a high-quality experience to the user—with fast load times and interactive visuals—its success may force content marketers to redirect some of their attention toward tailoring content and interactive experiences for this platform, where they didn't have to before.
How do you plan to use Instant Articles?
About Blair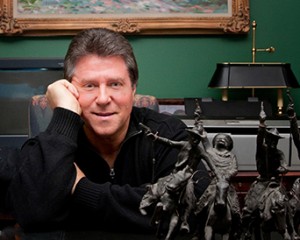 Blair Evan Ball is a Social Media Coach and founder of Prepare1, a company that works with businesses, individuals and non-profits. He is a former executive with a Fortune 50 company, and his national division did $1Billion+ in sales annually.

Blair has written three e-books: Facebook for Business Made Easy, Facebook Pages for Business Made Easy, and WordPress Blog Setup Made Easy.
Blair also educates, trains entrepreneurs and business professionals how to amplify their brand, increase revenues, and raise more funds.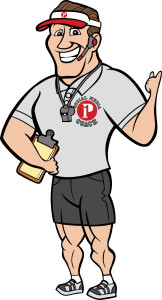 The Race is ON! | PREPARE | Get into the Game and WIN!