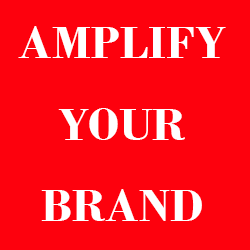 How would you like to amplify your brand in a noisy world?
Would you be interested in how brands are taking there's to the next level?
Do you realize that brand awareness is the 1st phase in marketing, yet most brands are not on the radar of most internet consumers.
David Ogilvy, the great advertising genius, once wrote, "Great marketing only makes a bad product fail faster." How true.
Regardless of the form your product or service takes, if it's weak, no amount of social media marketing, operational excellence or great salesmanship will help to overcome the weak product and service.
Is your product or service GREAT? If not, take steps today to correct and get back on course.
PURPOSE of MARKETING
To prime the pump
To help spread the word beyond your social group
You need to get people to use your product or service, and then more importantly spread the word to their friends and social media is a great platform to amplify your brand.
Create products and services that solve problems
Create products and services that exceed your customers expectations
Create WOW factors
What is the product or service experience I want to create or transform into a WOW?
How will your customer or prospect feel as a result of this WOW experience?
Not everything or every experience has to be a wow, lest it becomes a passe experience.
BRANDING TOOLS
In the fast paced Internet world we are now living, tools and platforms will change. Here are some that are essential in amplifying your brand.
1. Social Media – Facebook, Google+, Twitter, LinkedIn, Pinterest, YouTube, Instagram, Vine. You don't have to be on all of them unless it fits your brand, your audience and your time.
2. E-Mail Address – Contrary to popular believe, email is not dead, but is in fact growing. Use a professional email address. Nothing sets you back as having an unprofessional email address. In business avoid Yahoo, Hotmail, and AOL. Gmail is OK, domain email even better.
3. Email Signature – This is a great opportunity to amplify your brand. Do not overwhelm people with too much information, however you need to include your social media sites in your signature. Why? Makes it easy for someone to connect with you and your brand. It's a good idea to make them links.
4. Marketing Material – Make your business cards, brochures, hand outs all consistent with your logo, colors and brand. Come up with a short creative tagline that is memorable. Include name, address, phone number, email and possibly social media platforms, but don't go overboard here.
5. Website – This is the single most important branding tool you can have. Today there are numerous low cost alternatives to building and developing your own website if you do not have the funds to do so. WordPress is the platform of choice today. Hundreds of different themes, Elegant and Woo Themes being the most popular and are less than $100 to buy multiple templates. Google Loves WordPress, giving those sites enhanced search results.
6. About Page – The about page is the most read page on your website. Go back and rewrite it. Choose first person, write in a conversational style. Consider the reader's priorities, tell them about you, your blog, your expectations and dreams. Personalize it, humanize it, and then get them to take some type of action. Subscribe to your posts, connect via social media platforms, etc.
You are ME INC. "Growth companies" invest – consciously – in the future. Great companies invest vigorously/boldly in the future…and YOU?
BLOGGING FOR TRAFFIC
You don't have to be the next Hemingway to be a blogger. You need a passion to write about. You do have to be consistent and focused. One of the biggest benefits is SEO for the search engines. Each time you post a new blog it is considered new content and a new webpage in the eyes of Google, Bing and Yahoo.
Here are some actions you can take to significantly grow your blog traffic, and amplify your brand.
1. Increase your blogging frequency – If you post once a week, go to two to three times a week. If you post two or more times go to five times a week. Monday through Friday
2. Improve metadata and SEO  – There are WordPress plugins like SEO Yoast for free that will help steer your blog posts to be optimized for SEO and search.
3. Write shorter posts – Typical blog posts range from 250 – 1000 words. Since you are increasing your frequency, keep your post to around 500-550 words, shorter paragraphs and sentences.
Blogging helps position you and your brand as the expert.
BRANDING CONSISTENCY
1. Logo – Is it the same across all social media, website, and blog? Needs to be the same.
2. Profile Photo – Is it consistent across all sites? Have a professional photographer take a close up.
3. Your Name – Use it the same everywhere.
4. Branding or Mission Statement – A consistent message, replicated everywhere.
A  consistent brand is vital for a strong platform. It's something you've work hard to develop, and it should be one of your top priorities.
BRAND YOU =

CARING
BRAND YOU =

HELPING
BRAND YOU =

EMPATHY
BRAND YOU =

LISTENING
BRANDING STRATEGY
Your brand's strategy should be based on company goals.
Brand strategy is the how, what, when, and to whom you plan on communicating your product or service. Having a clear and concise brand strategy leads to stronger overall brand equity — how people feel about or perceive your product, and how much they are willing to pay for it.
1. Tie Your Brand to Your Business Model – Figure out what your company does best beyond what you sell, and make it a part of your brand strategy.
2. Connect Emotionally – Customers can either think rationally about your product or service, or they can think emotionally about it. How else do you explain the person who paid thousands of dollars more for a Harley rather than buying another cheaper, equally well-made bike?
3. Reward and Cultivate– If you already have people that love you, your company, and your brand, don't just sit there! Reward them for that love.
4. Measure – If your brand isn't resonating with enough people through the campaign, you have not given them a good enough reason to love you.
5. Be Flexible – So if your old tactics aren't working anymore, don't be afraid to change them just because it worked in the past. Take the opportunity to engage your followers in fresh, new ways. Are there some out-of-the-box partnerships your brand can make? Are there attributes about your product you never highlighted?
What are some ways you evaluate the effectiveness of your brand strategy?
The race is on, and you are in it.
GET IN THE GAME
Join us for one of our upcoming Social Media Marketing Workshops. Learn first hand, how to succeed in business and life using these tools.
We are working on some new exciting workshops for 2014.
Let us know if you have some compelling needs that need to be solved.
Contact us if you need coaching, SEO or putting together a Social Media Strategy or policy for you or your business.
  SEO on a Consulting only Basis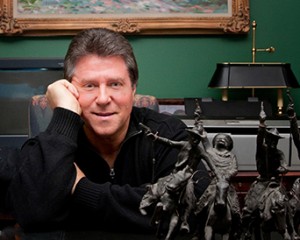 Blair Evan Ball – Founder/CEO Prepare1