10 Reasons Why Multitasking is Killing Your Productivity
by Blair Evan Ball on January 19, 2017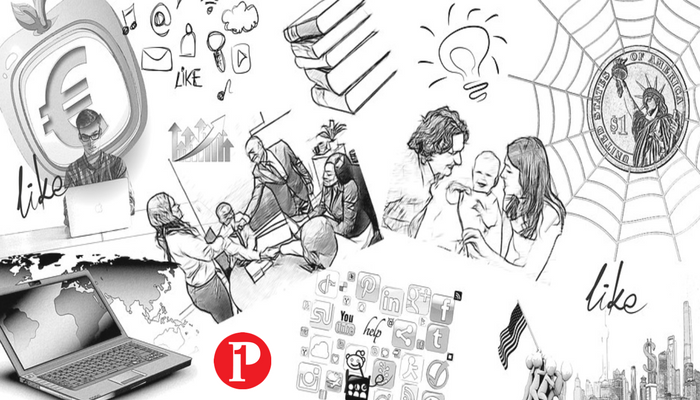 Do you multitask?
Do you feel it makes your more or less productive?
The multitasking myth
We all do it: Texting while walking, sending emails during meetings, chatting on the phone while cooking dinner, checking social media while in another conversation at lunch. In today's society, doing just one thing at a time seems downright luxurious, even wasteful.
But chances are, you're not doing yourself (or your boss, or your friends and family) any favors by multitasking your way through the day. Research shows that it's not nearly as efficient as we like to believe, and can even be harmful to our health.
MULTITASKING DOESN'T WORK
"When it comes to attention and productivity, our brains have a finite amount," says Guy Winch, PhD, author of Emotional First Aid: Practical Strategies for Treating Failure, Rejection, Guilt and Other Everyday Psychological Injuries.
"It's like a pie chart, and whatever we're working on is going to take up the majority of that pie. There's not a lot left over for other things, with the exception of automatic behaviors like walking or chewing gum."
Multitasking wastes productivity because when you switch back and forth between tasks your "attention is expended on the act of switching gears."
How many times are we on our smart phone checking social media, trying to relay another conversation, watching something else or perform another task?
Do one thing at a time. Once you've completed one task, then you can move on to the next one.
1. Multitasking Is Killing Your Brain
Many people believe themselves to be multitasking masters, but could it all be in their heads? Learn why multitasking is hurting your brain.
Our brains weren't built to multitask.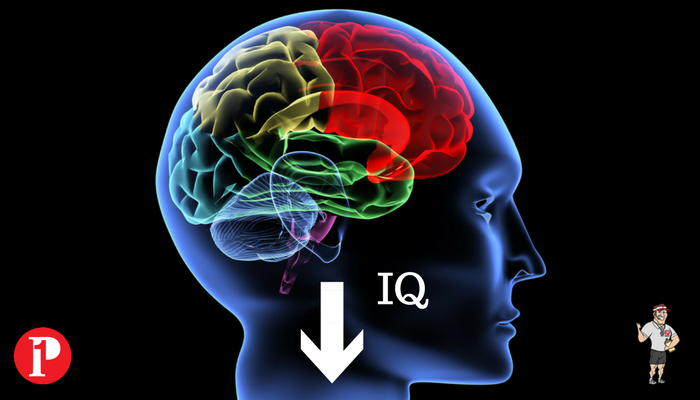 Our brains are designed to focus on one thing at a time, and bombarding them with information only slows them down.
MIT neuroscientist Earl Miller notes that our brains are "not wired to multitask well… when people think they're multitasking, they're actually just switching from one task to another very rapidly. And every time they do, there's a cognitive cost."
This constant task-switching encourages bad brain habits. When we complete a tiny task (sending an email, answering a text message, posting a tweet), we are hit with a dollop of dopamine, our reward hormone. Our brains love that dopamine, and so we're encouraged to keep switching between small mini-tasks that give us instant gratification.
This creates a dangerous feedback loop that makes us feel like we're accomplishing a ton, when we're really not doing much at all (or at least nothing requiring much critical thinking). In fact, some even refer to email/Twitter/Facebook-checking as a neural addiction.
2. Multitasking lowers your work quality and efficiency.
Multitasking makes it more difficult to organize thoughts and filter out irrelevant information, and it reduces the efficiency and quality of our work.
A study at the University Of London showed that subjects who multitasked while performing cognitive tasks experienced significant IQ drops. In fact, the IQ drops were similar to what you see in individuals who skip a night of sleep or who smoke marijuana. Now that's a terrifying thought.
Multitasking has also been found to increase production of cortisol, the stress hormone. Having our brain constantly shift gears pumps up stress and tires us out, leaving us feeling mentally exhausted (even when the work day has barely begun).
The biggest instigator of multitasking mayhem? Our inboxes. Some studies have shown that even the opportunity to multitask, such as knowledge of an unread email in your inbox, can reduce your effective IQ by 10 points! The constant thrill of a new bolded email in our inbox keeps us ever-distracted. A McKinsey Global Institute Study found that employees spend 28 percent of their workweek checking emails.
Email is problematic, but texting is even worse, demanding even more immediacy than email, having us check it more adamantly as a result.
Protect yourself from the multitasking mental massacre by establishing an e-mail checking schedule. Commit yourself to checking emails only three times a day, (maybe when you get into work in the morning, at lunch time, and before leaving work at the end of the day). Turn off texting notifications and choose specific times to check your phone as well.
3. Multitasking men have it the worst.
For men, multitasking can drop IQ as much as 15 points, essentially turning you into the cognitive equivalent of an 8-year-old. Don't be surprised when you find yourself stocking up on pop rocks.
4. The damage could be permanent.
New research suggests the possibility that cognitive damage associated with multi-tasking could be permanent.
A study from the University of Sussex (UK) ran MRI scans on the brains of individuals who spent time on multiple devices at once (texting while watching TV, for example). The MRI scans showed that subjects who multitasked more often had less brain density in the anterior cingulate cortex. That's the area responsible for empathy and emotional control.
The one caveat is that research isn't detailed enough to determine if multitasking is responsible for these affects, or if existing brain damage results in multitasking habits. Still, no matter how you spin it, multitasking is no good.
The lesson? Multitasking is not a skill to add to the resume, but rather a bad habit to put a stop to. Turn off notifications, create set email checking time slots throughout the day (rather than constant inbox refreshing), and put your mind to the task at hand.
5. It's slowing you down
Contrary to popular belief, multitasking doesn't save time. In fact, it will probably take you longer to finish two projects when you're jumping back and forth than it would to finish each one separately. The same is true even for behaviors as seemingly automatic as driving: In a 2008 University of Utah study, drivers took longer to reach their destinations when they chatted on cell phones.
"What tends to save the most time is to do things in batches," says Winch. "Pay your bills all at once, then send your emails all at once. Each task requires a specific mindset, and once you get in a groove you should stay there and finish."
6. You're making mistakes
Experts estimate that switching between tasks can cause a 40% loss in productivity. It can also cause you to introduce errors into whatever you're working on, especially if one or more of your activities involves a lot of critical thinking.
7. It's stressing you out
When University of California Irvine researchers measured the heart rates of employees with and without constant access to office email, they found that those who received a steady stream of messages stayed in a perpetual "high alert" mode with higher heart rates. Those without constant email access did less multitasking and were less stressed because of it.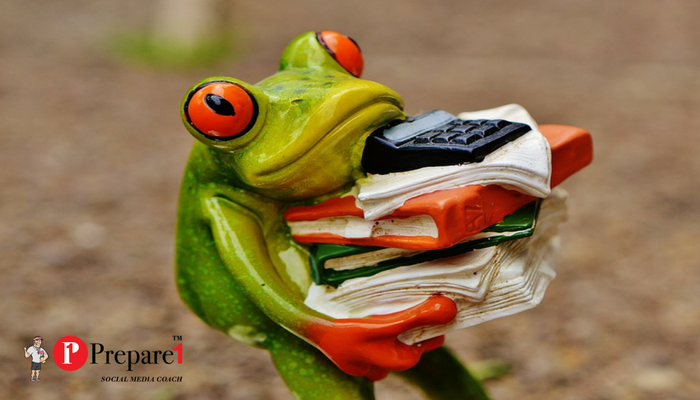 And it's not only the physical act of multitasking that causes stress; it's the consequences, as well, says Winch. "If you do poorly on an exam because you studied while watching a baseball game on TV, that can certainly trigger a lot of stress—even self-esteem issues and depression."
8. You're not actually good at it
Yes, you. You may think you're a master multitasker, but, according to a 2013 University of Utah study, that probably means you're actually among the worst.
The research focused specifically on cell phone use behind the wheel, and it found that people who scored highest on multitasking tests do not frequently engage in simultaneous driving and cell-phone use—probably because they can better focus on one thing at a time. Those who do talk and drive regularly, however, scored worse on the tests, even though most described themselves as having above average multitasking skills.
9. You can't OHIO
No, not the state! Psychiatrists and productivity experts often recommend OHIO: Only Handle It Once. "This is a rule of thumb for many people with ADHD, but it can also be practiced by anyone who wants to be more organized," says Winch. "It basically means if you take something on, don't stop until you've finished it."
The problem with multitasking, though, is that it makes Only Handling It Once a near impossibility—instead, you're handling it five or six times, says Winch. "If you're going to stick to this principle, you need to be disciplined and plan out your day so that when a distraction arises or a brilliant idea occurs to you, you know that there will be time for it later."
10. It can be dangerous
Texting or talking on a cell phone, even with a hands-free device, is as dangerous as driving drunk—yet that doesn't stop many adults from doing it, even while they have their own children in the car.
It's not just driving that puts you at risk for the consequences of multitasking, either. Research also shows that people who use mobile devices while walking are less likely to look before stepping into a crosswalk. And in one study, one in five teenagers who went to the emergency room after being hit by a car admitted they were using a smartphone at the time of the accident.
Why Smart People Don't Multitask
Research conducted at Stanford University found that multitasking is less productive than doing a single thing at a time. The researchers found that people who are regularly bombarded with several streams of electronic information cannot pay attention, recall information, or switch from one job to another as well as those who complete one task at a time.
A Special Skill?
But what if some people have a special gift for multitasking? The Stanford researchers compared groups of people based on their tendency to multitask and their belief that it helps their performance. They found that heavy multitaskers — those who multitask a lot and feel that it boosts their performance — were actually worse at multitasking than those who like to do a single thing at a time. The frequent multitaskers performed worse because they had more trouble organizing their thoughts and filtering out irrelevant information, and they were slower at switching from one task to another.
Ouch.
Multitasking reduces your efficiency and performance because your brain can only focus on one thing at a time. When you try to do two things at once, your brain lacks the capacity to perform both tasks successfully.
Multitasking Lowers IQ
Research also shows that, in addition to slowing you down, multitasking lowers your IQ. A study at the University of London found that participants who multitasked during cognitive tasks experienced IQ score declines that were similar to what they'd expect if they had smoked marijuana or stayed up all night. IQ drops of 15 points for multitasking men lowered their scores to the average range of an 8-year-old child.
Brain Damage From Multitasking?
It was long believed that cognitive impairment from multitasking was temporary, but new research suggests otherwise. Researchers at the University of Sussex in the UK compared the amount of time people spend on multiple devices (such as texting while watching TV) to MRI scans of their brains. They found that high multitaskers had less brain density in the anterior cingulate cortex, a region responsible for empathy as well as cognitive and emotional control.
While more research is needed to determine if multitasking is physically damaging the brain (versus existing brain damage that predisposes people to multitask), it's clear that multitasking has negative effects.
Neuroscientist Kep Kee Loh, the study's lead author, explained the implications:
"I feel that it is important to create an awareness that the way we are interacting with the devices might be changing the way we think and these changes might be occurring at the level of brain structure."
REBUILDING THE BRAIN
So how does one break the destructive cycle?
This is where "deep work" comes in, which is "when you focus without distraction on a cognitively demanding task. There can be no distractions.
That means not even a quick glance at your inbox, which can "drastically reduce your cognitive function and therefore reduce the quality and quantity of what you produce.
"High-quality work produced is a function of two things—the amount of time you spend on the work and the intensity of your focus during this time," said Newport. "If you can increase your focus, you'll get more done in less time."
So, unless you're just way ahead of the curve and can afford your brain performing at a much lower level, then you're going to have to stop multitasking if you want to beat the competition.
How do you do this?
The ability to perform deep work requires training. Not only do you need to practice challenging your mind, but you also need to wean yourself off an addiction to distraction. I suggest, for example, scheduling the times outside of work when you will use your phone or tablet, and then put the technology away outside those times. In other words, you need many hours every day where you're a little bit bored.
And whatever you do, don't switch to Task B until you are completely done with Task A.
Bringing It All Together
If you're prone to multitasking, this is not a habit you'll want to indulge—it clearly slows you down and decreases the quality of your work. Even if it doesn't cause brain damage, allowing yourself to multitask will fuel any existing difficulties you have with concentration, organization, and attention to detail.
I'm just as guilty as the next person, however after researching for this blog post all that is going to change. There is now enough compelling evidence to make a change.
About Blair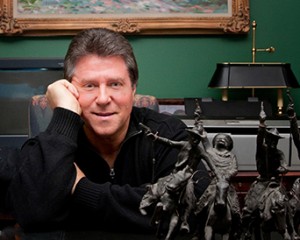 Blair Evan Ball is a Social Media Coach and founder of Prepare1, a company that works with businesses, individuals and non-profits. He is a former executive with a Fortune 50 company, and his national division did $1Billion+ in sales annually.

Blair has written three e-books: Facebook for Business Made Easy, Facebook Pages for Business Made Easy, and WordPress Blog Setup Made Easy.
Blair also educates, trains entrepreneurs and business professionals how to amplify their brand, increase revenues, and raise more funds.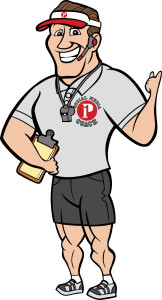 The Race is ON! | PREPARE | Get into the Game and WIN!