How to Get Started With Twitter's Vine Video
by Blair Evan Ball on December 13, 2013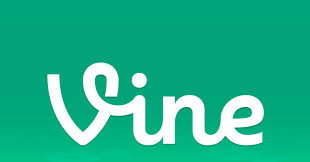 How would you like to increase brand awareness?
How would you like to utilize one of the biggest Social Media Trends….VIDEO?
How would you like to do it in 6 seconds?
What is Vine
Vine is a mobile app owned by Twitter that enables its users to create and post short video clips.
In October of 2012 Twitter acquired Vine before it even launched it's video app. Since then it has been on an impressive rise in the Social Media world. Up 403% in the first three quarters of 2013.
Why the Appeal
What a Tweet is to Twitter, Vine is to Video…BREVITY!
You have a brief 6 seconds to INSPIRE, ENTERTAIN, IMPRESS, and tell YOUR STORY.
Allow's your creativity to take hold. With just a START/STOP button and no fancy editing.
Doesn't take a lot of time.
Setting Up
Vine is available as a free download on all three major smartphone platforms, including Android, iOS and Windows Phone.
After installation, you'll be prompted to sign up with either your Twitter account or email address.
Once you're set up with a profile, press the "+" symbol in the top-right corner to add friends through your address book, Twitter "following" list, or by inviting them via text and email links.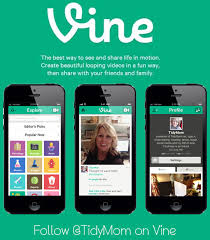 Explore Tab
Use this tab to discover popular and creative Vine users.
View videos included in Vine's channel pages, such as Comedy, Music and News & Politics.
The Explore page also includes trending hashtags and both "Popular Now" and "On the Rise" tabs.
Revine or Not to Revine
Just like in Twitter where you can retweet something you like. You have the same ability to reshare in Vine, called Revine. Your choice.
Once you've added Twitter friends and popular channel users, pay attention to their revines. Revine makes it possible to share a video created by another user to all of your followers.
How Might Brands Use Vine
Video has proved itself to be the most engaging medium in Social Media Marketing, but there is always a challenge of length:
Vine provides the time- and attention-deficient audiences with 'video bites' of content, requiring very little in the way of commitment or effort from the viewer.
Brands can talk to customer's and prospective customers.
Brands can increase their brand awareness to a growing audience.
Sneak peak at behind the scenes.
Sneak peak at new products.
Award announcements.
Restaurants can showcase their food.
Check out this Creative Video
Creating a Video
Unlike Instagram, you still cannot upload prerecorded video into the app. Vine videos can be as long as six seconds and as short as three.
To start recording your video, just press the camera icon in the top-right corner of the app. Holding your finger to the screen begins recording, and releasing your finger pauses it.
Buttons along the bottom of your screen offer several options that will help you create better Vine videos when filming.
From left to right, you have the front-facing camera.
A grid for stable shooting.
Focus button, a tool for "ghosting and a "Save Draft" button. With drafts, you can save and work on up to 10 videos at a time.
Press the arrow in the top-right corner of your screen and preview your finished product.
To rearrange your sequence of clips, press the Edit button and simply drag and drop your individual clips to their new places in your timeline.
Delete clips by dragging them to the top of the screen into the trashcan icon.
When you're finished editing, press Save, and then press the green checkmark at the bottom of your screen.
You'll be brought to the "Share" screen where you can add a caption, location and channel tag to your video.
If you want more exposure for your creation, include descriptive hashtags in your caption at this stage.
If you've connected your Facebook and Twitter accounts, you can choose to share your Vine to those sites as well.
Your finished Vine videos can also be shared on your desktop via the URL and embed codes.
Helpful Tips
Use popular hashtags such as #AllNaturalVines, #StopMotion, #loop,  #unPOP, and #TheAnimatedWorld when appropriate to ensure other community members see your creations.
Share tips with other Vine users in the community. They will share back with their tips and some of their secrets, the community is willing to share.
View other videos to get a sense of their creativity and how you might incorporate that into your video.
Use earphones with a mic if you are recording audio.
Use the ghost feature for Stop Motion video.
Use a tripod to steady the camera. Joby is a good brand that most use.
Review video before posting. It's all Public.
How are you using Vine?
The race is on, and you are in it.
GET IN THE GAME
 Join us for one of our upcoming Social Media Marketing Workshops. Learn first hand, how to succeed in business and life using these tools.
We are working on some new workshops for 2014. Let us know if you have some compelling needs that need to be solved.
Contact us if you need coaching, SEO or putting together a Social Media Strategy or policy for you or your business.
  SEO on a Consulting only Basis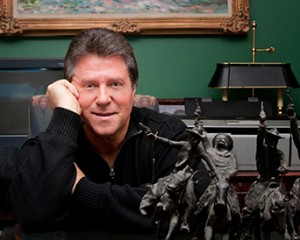 Blair Evan Ball
  Founder/CEO Prepare1