How to use Twitter for Social Media Marketing
by Blair Evan Ball on April 4, 2014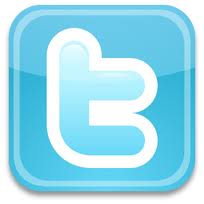 Do you use Twitter for social media marketing?
How are you using Twitter for your brand?
Did you know that the #1 reason brands use Twitter is for Brand Awareness. Brand Awareness is the first phase of Social Media Marketing.
Twitter's just had it's 8th birthday – the service was launched on March 19th, 2006 (although it didn't open fully to the public until July of that year).
Twitter Statistics
Total number of active Twitter users – 650 million
Number of new Twitter users signing up everyday – 135,000
Number of Twitter search engine queries every day – 2.1 Billion
Percent of Twitter users who use their phone to tweet – 43%
Hashtag
Most people have heard of hashtag, but what is a hashtag?
The # symbol, called a hashtag, is used to mark keywords or topics in a Tweet. It was created organically by Twitter users as a way to categorize messages. Anyone can create a hashtag and search by one.
Using hashtags to categorize Tweets by keyword:
People use the hashtag symbol # before a relevant keyword or phrase (no spaces) in their Tweet to categorize those Tweets and help them show more easily in Twitter Search.
Clicking on a hashtagged word in any message shows you all other Tweets marked with that keyword.
Hashtags can occur anywhere in the Tweet – at the beginning, middle, or end.
Hashtagged words that become very popular are often Trending Topics.
Example: In the Tweet below, @eddie included the hashtag #FF. Users created this as shorthand for "Follow Friday," a weekly tradition where users recommend people that others should follow on Twitter. You'll see this on Fridays.

Using hashtags correctly:
If you Tweet with a hashtag on a public account, anyone who does a search for that hashtag may find your Tweet
Don't #spam #with #hashtags. Don't over-tag a single Tweet. (Best practices recommend using no more than 2 hashtags per Tweet.)
Use hashtags only on Tweets relevant to the topic.
Retweet
What is a retweet?
A retweet is someone else's Tweet that you chose to share with all of your followers. You can use our built-in retweet feature or you can manually retweet content by copying and pasting it into a new Tweet of your own. Both are outlined below.
How to retweet without adding your own commentary:
Hover over a Tweet.
Click the Retweet link, highlighted below.
A pop-up will show you the Tweet you're about to retweet and will ask you to confirm.
Click the blue Retweet button.
The Tweet will then be shared with all of your followers!
How to retweet and add your own comments (RT):
Copy the content of the Tweet you'd like to share. (Note: this only works if the Tweet is much shorter than 140 characters. We recommend using the official retweet button.)
Open a new Tweet box and paste the content into the message.
Add the letters RT and the Tweet author's @username to show that it's a retweet and isn't your own content.
Add your comment at the beginning of the message, as shown below.
Click Tweet to post the message to your followers.
Twitter Marketing
If you really want influence on social media or on Twitter, in particular, you have to respond to people. You can't just be a broadcaster. It's called social media for a reason.
There's a whole community of people that are your ideal clients out there.
Talk to people
Share ideas
Ask questions
Sharing is caring
So re-tweet other people with good content. They will start to share your content, and guess what?
This drives traffic and ultimately sales your way. So it's important that you engage with people. It's really important.
Listening is also so very important. You're like, "Well, how does this drive traffic to my business?" One of the great things about Twitter is that, one, you get instant feedback to your tweets from those who are following you, and it's important that you listen to what they're saying. When I say "listen," it could be, one, they're physically responding to you, they're re-tweeting it, or you get no response, and that is dead silence, but that's actually telling too.
Events are big. I see so many people missing this particular tip, so I really wanted to highlight this. Anytime that you have an event…
Whether it's a webinar
A speaking engagement
A podcast
Training
New Products
You can literally share this several times a day on Twitter.
But the beauty of Twitter is that the lifespan of a tweet is about 30 seconds, probably max, and you can share things multiple times with your audience because the chances of the same people seeing the same content are probably fairly small.
So, if you have a webinar and it's next Tuesday and you really want to get the word out, you could set it up to where you're sharing that on your Twitter profile three to four times a day.
Don't be afraid to promote yourself and your brand. Sometimes we get so caught up in being useful and sharing great content that we forget to tell people that we have something for sale. So don't omit the promotion piece. Weave your marketing message into your tweets, and make sure that people know what it is that you do and what you're selling so that they can buy from you.
It's huge, I see so many people and it's either one extreme or the other. They're either out there promoting themselves 100% of the time, or they forget to promote themselves at all. So make sure that you have an 80/20 mix of great value. Promote yourself about 20% of the time, whether that's on Facebook, Google+, LinkedIn or Twitter or literally any platform.
Remember to tell people what you have for sale, because they can't buy from you if they don't know what you have for sale. That's an important piece if you really want to create sales using social media.
How are you using Twitter?
Twitter Marketing [Infographic] 

*Infographic courtesy of Social Media Marketing University
The race is on, and you are in it.
GET IN THE GAME
 Join us for one of our upcoming Social Media Marketing Workshops. Learn first hand, how to succeed in business and life using these tools.
We are working on some new workshops for 2014. Let us know if you have some compelling needs that need to be solved.
Contact us if you need coaching, SEO or putting together a Social Media Strategy or policy for you or your business.
  SEO on a Consulting only Basis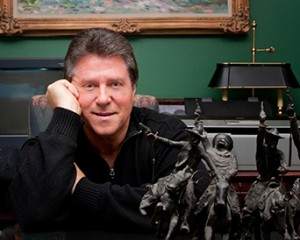 Blair Evan Ball |  Founder/CEO Prepare1
  Social Media Coach | Prepare1.com