12 Social Media Trends that will Dominate in 2015
by Blair Evan Ball on December 30, 2014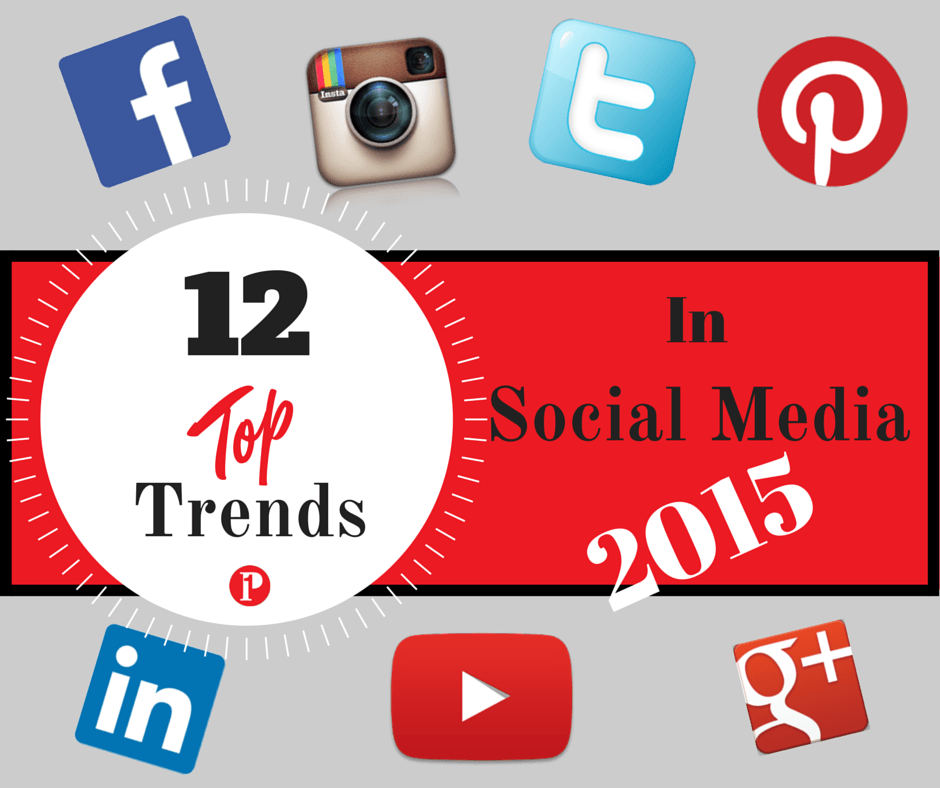 It being the end of the year, I found myself wondering what was to come for 2015 and if anything had changed in the past year as to social media usage and platform popularity. As 2014 comes to a close the world of social media had some ups and downs.
Some for better, others for worse. We've seen mobile use skyrocket; activity on social media during TV shows rise (according to research by Virgin Media) and the arrival of shopping via Twitter.
The only constant is change.
From technology trends to changing business models to evolving consumer behaviors, there's a lot to consider in order for today's marketers to really have a handle on what's important about what's next.
Old digital tactics and mastering individual channels are being overcome by the need to create a common brand experience across the digital experience on and offline. Customers expect to access and consume information across platforms, apps and devices and in order for brands to "be the best answer" wherever buyers are looking, they'll need to figure out what's next and where to focus.
But with the year coming to a close, it's time to have a look at which of these social media trends will take center stage in 2015's social landscape.
What will 2015 bring for brands and small business owners?
Here are 12 top trends to keep an eye on as you develop your strategic marketing plan.
1. Brands & Small Business Will Advertise More
Twitter and Facebook are killing it with mobile ad sales right now chiefly because they are expanding their customer base from smaller direct-response and app-install players to big brands, according to industry observers.
"[Facebook is] getting these CPG companies—the Cokes and the Pepsi's and the automotive s —to look more seriously at their mobile advertising products," said Rebecca Lieb, an analyst at Altimeter. "I think we are going to see a continuation of this for at least the next year or two."
2. Facebook Ads Will Cost More
Organic reach is heading towards zero for brands and small business.
Facebook's executives are not terribly worried about upsetting people these days.
Flush with cash and a high stock price, Facebook recently shocked investors by saying that it planned to spend billions of dollars on projects that might never generate any profits.
And on Friday, the company told marketers that if they wanted to reach customers on Facebook, they needed to buy an ad.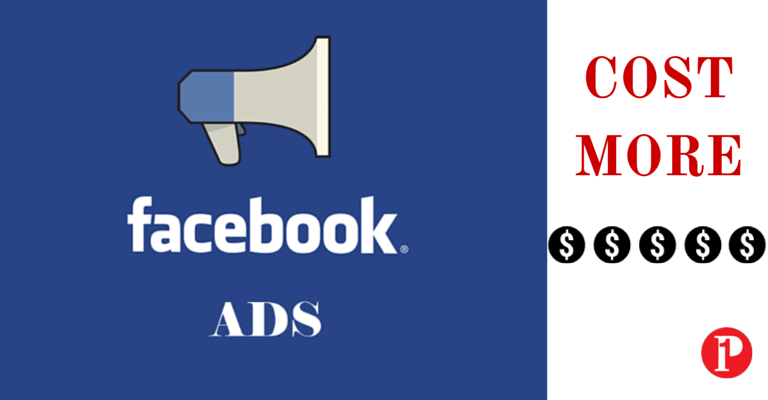 The social network announced that starting in January, it would change the rankings of some posts made by marketers, such as pitches to install a new mobile app or tune into a TV show, to reduce the number that appear in the news feeds of its 1.35 billion global users.
That is likely to mean that fewer fans of a retailer will see its notice about a big sale and fewer fans of a video game company will see a post promoting its latest app.
Even posts from big advertisers that spend millions of dollars on Facebook ads will vanish from the news feeds of their fans unless they turn them into ads.
3. Social Media Wallets
Hacks released in October show a hidden payment feature deep inside Facebook's popular Messenger app. If activated by the company, it will allow the app's 200 million users to send money to each other using just debit card information, free of charge.
Meanwhile, the network has also already rolled out a new Autofill feature (a kind of Facebook Connect for credit cards), which allows users who save their credit card info on Facebook to check out with 450,000 e-commerce merchants across the web.
So why does Facebook want to handle your money in 2015? Right now, some of tech's biggest players are battling it out in the mobile payments space, including Apple with its new Apple Pay app, Google Wallet, upstarts like Square and Stripe and even online payments veterans like PayPal.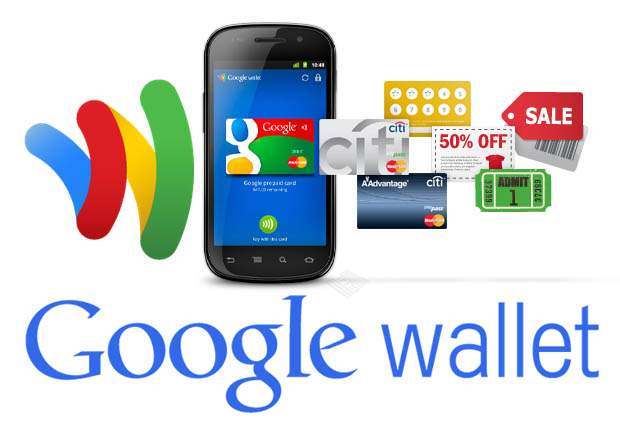 The endgame at this stage isn't exactly clear. Facebook may eventually charge for its money transfer services, leverage customer purchasing data to pull in more advertisers or even try to rival traditional credit cards like Visa and MasterCard (which make billions on fees). One thing's for sure: You can expect to see major social networks jockeying more aggressively to handle your transactions in 2015.
4. BUY Buttons
Twitter and Facebook began beta-testing "buy" buttons, which appear alongside certain tweets and posts and allows users to make purchases with just a click or two, without ever leaving the network. Expect e-commerce and social media integrations to deepen in 2015.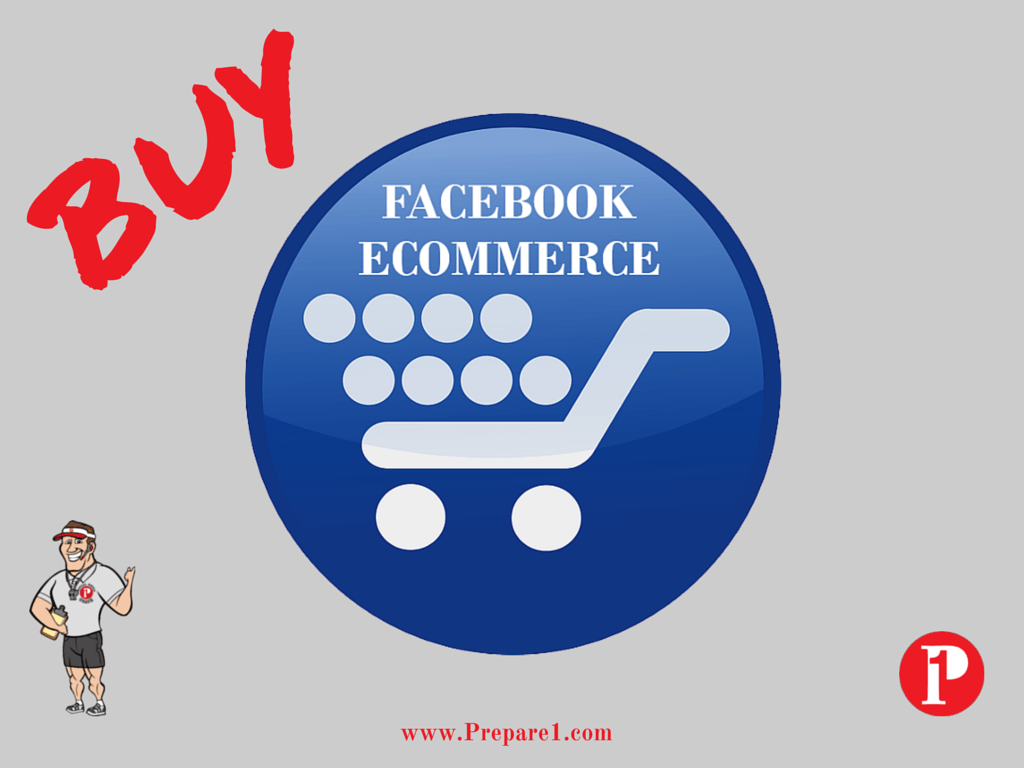 This approach eliminates one key dilemma all merchants face – how to get customers in the door (or to your website). On Facebook and Twitter, you've already got a receptive audience, happily chatting with friends, browsing the latest trends, sharing photos and videos, etc. Once their payment details are on file, purchases are a tap or two away. Then it's back to cat GIFs and updates on weekend plans.
In addition, since Facebook and especially Twitter are real-time media, they're perfect for short-term deals tied in with fleeting trends. With time-sensitive offers literally streaming by, consumers may well be inclined to act quickly and seal the deal, forgoing the obsessive comparison shopping that characterizes lots of Internet transactions.
5. Smart Devices
There is a vast change on our horizon that will be led by augmented reality and wearable technology. This change will be so profound in fact, that I think we will look back at this revolution as something that is as important as the Internet itself.
The explosion of smart devices like Google Glass, Fit Bands and soon to be Apple iWatch have been the cheap cost of sensors. Lots of these devices are also pushing notifications to Facebook, Google+, Twitter and other networks.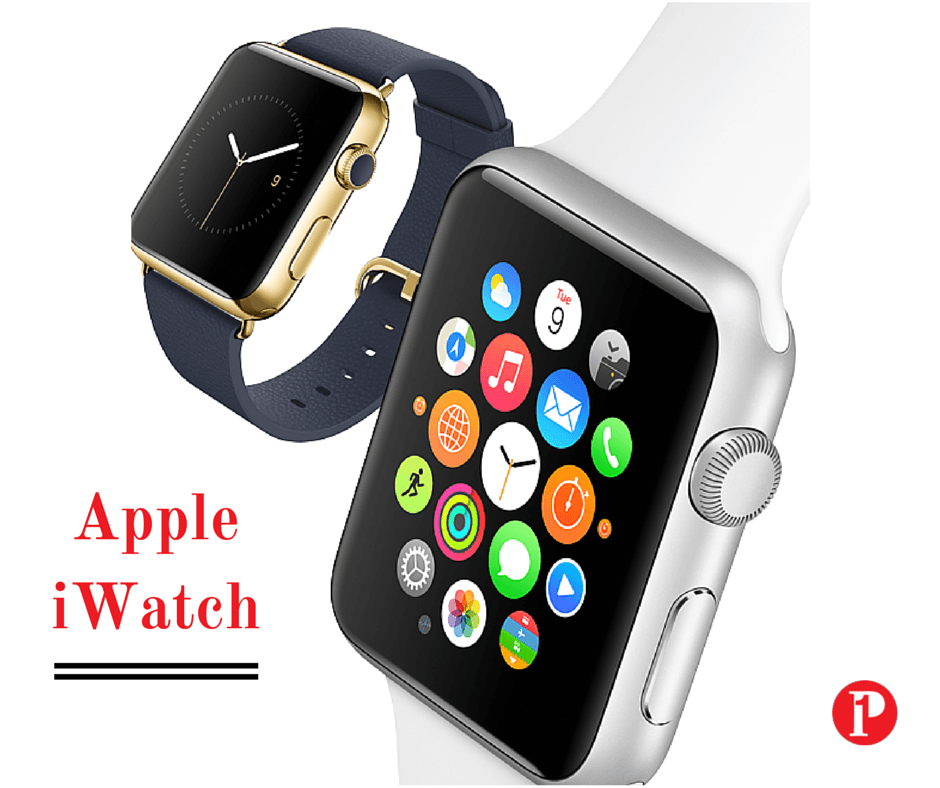 Combining fitness and sports activities with health devices provides a glimpse at possible future developments. In the short to medium term, the fitness, sports, and health segments will likely experience two waves of innovation. Over the next two years, purpose-built wellness monitoring devices such as smart shoes and clothing, as well as remote monitoring systems and activity trackers will continue to be developed.
Later, innovations may include advanced data integration and health algorithms, helping create ingestible and active health monitoring sensors and interactive sports equipment. Companies are currently exploring a number of different device form factors.
6. Privacy Will Grow
With an increasing level of publicity surrounding data sharing and privacy on the internet, several platforms have tried to step it up a notch in 2014 by promising more privacy to their users.
Newcomer Ello, for example, promises never to sell user data, whilst Snapchat, Whisper, YikYak and Telegram have each taken a different approach to the social stratosphere. These platforms allow users to engage in conversations privately among their friends, or in some cases, connect with strangers while still keeping their identity private.
However, incidents such as the Snapchat hacking and Whisper's secret compilation of posts and locations (for use in its own search database) have proven that the battle for privacy is not yet won.
7. LinkedIn Will Dominate B2B
It hasn't been too long ago that LinkedIn morphed from a teeny professional networking site to an enormous world force with over 300 Million + users. Ever since its beginning, B2B marketers have been trying to crack the code for B2B success. With all these millions of professionals in one place, surely there's some way to open up the floodgates to leads, isn't there?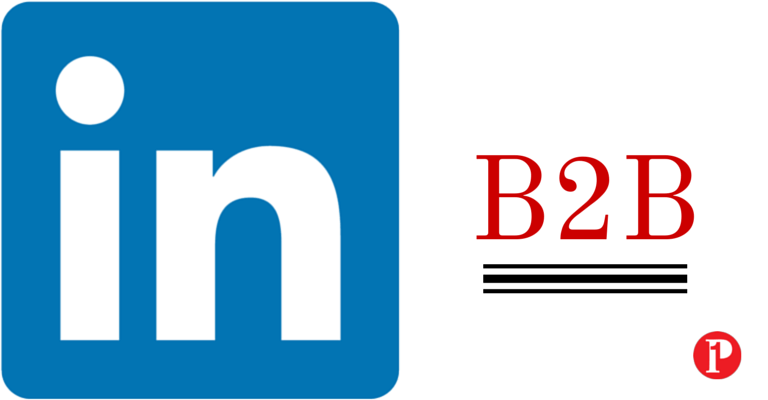 LinkedIn is now promoting itself as "The Definitive Professional Publishing Platform"—and it's way more than false bravado.
LinkedIn is making a serious investment in new features that give brands the tools to emerge as thought leaders in their fields. And brands are catching on, especially as other major social networks like Facebook and Twitter largely offer opportunities for promoting B2C content.
LinkedIn recently invited all users—including brands—to publish content directly to the platform, allowing them to tap into a built-in audience of people seeking professional content.
This development gives LinkedIn the opportunity to position itself as the go-to social network for B2B marketing, allowing every LinkedIn member and business to showcase their thought leadership through articles, images, videos, and SlideShare presentations.
For brands, one of the biggest opportunities is getting their CEOs to be featured in LinkedIn's Influencer program—which includes pioneers like Richard Branson, Martha Stewart, and Bill Gates. LinkedIn's head of content products, Ryan Roslansky, reports that the average Influencer post drives more than 31,000 views, 250 likes, and 80 comments.
8. Digital Storytelling
We've all been there, right?
Around a campfire. Around the dinner table. Maybe just on the phone with a friend.
But we've been there — held speechless & captivated while listening to a great story.
Why speechless? Why captivated?
Because we all LOVE stories!
People LOVE stories.
Even a kid knows this — and maybe knows it better than adults!
So if you could use storytelling to your advantage on social media — in digital form — then why wouldn't you be doing so?
Digital storytelling is the practice of combining narrative with digital content, including images, sound, and video, to create a short movie, typically with a strong emotional component.
Digital stories can be instructional, persuasive, historical, or reflective.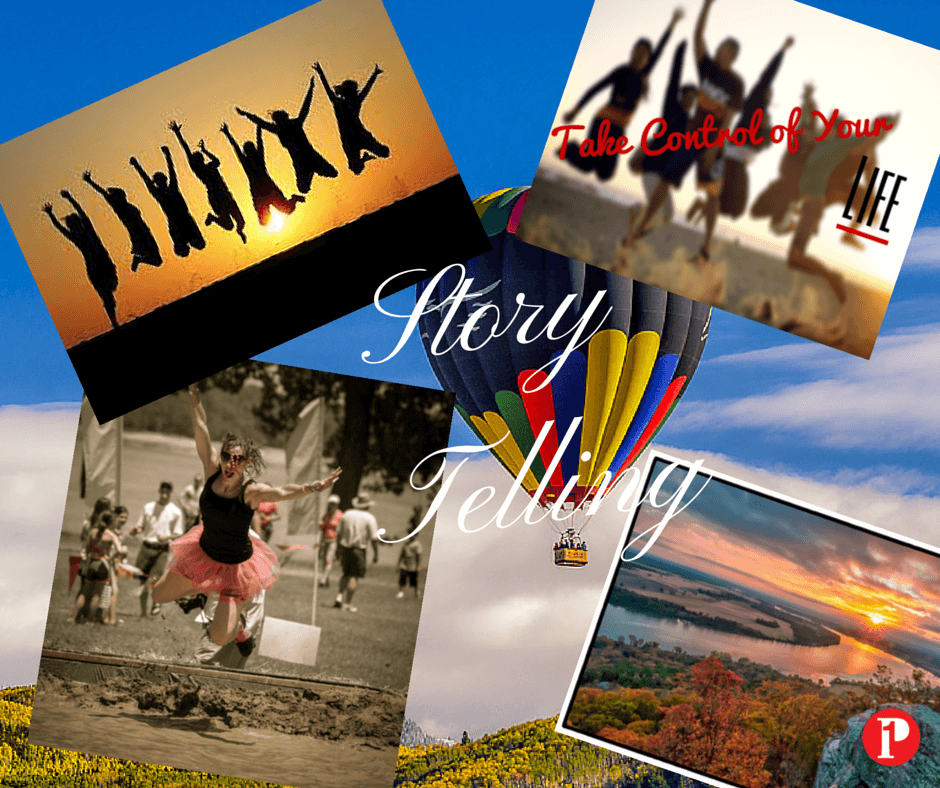 Why are they important? In today's connected world, stories are compelling. Brands that can connect emotionally with their audience through digital storytelling will allow for social media users to amplify their brand by sharing.
People connect with people, not brands.
People don't buy into brands — they buy into the story behind brands.
One of the best ways to tell a story is to do exactly that — tell a story. You can do this on Facebook by turning your status updates into miniature blog posts.
9. Values Based Buying
"What we're seeing now is consumption being excused by 'attached meaning,' " to quote Jay Coldren of Marriott. What is "attached meaning"? Think of the people you know who willingly pay five bucks for a cup of coffee, provided the coffee shop says that part of that fiver goes to help the rainforest.
This phenomenon is significant. A study of consumer habits confirms that shoppers are becoming "more deliberate and purposeful" in their purchasing decisions. "Conspicuous consumption has given way to more conscious or practical consumerism" and "rampant deal-seeking is being replaced by more purchase selectivity."
Another study shows that 87 percent of consumers in the United States believe that companies should value the interests of society at least as much as strict business interests.
10. Timeliness over Trendiness
"People are looking for things that are authentic."
One of the notable characteristics people seek in their purchases today is "timelessness"—a desire that has emerged from recent economic frustrations with a vengeance. More than half the population has suffered from downsizing, layoffs, reduced hours, minimal pay raises.
"This very real pain has driven us to reconsider our definition of the good life. People are finding happiness in old-fashioned virtues."
Customers are looking for old standbys that can become hip again. A backstory—history—has become important to the consumer.
The drive for authenticity, "will resonate with people as long as we live in these times." But we are living in these times, so don't be fooled into thinking your customers will accept timelessness without timeliness. They want the twenty-first-century version of timelessness—on a timetable that matches the impatient standards of the digital generation. Inconvenienced in any way, they'll usually lose interest.
11. Convergence in Workplace
Social Media, content creation and distribution will shift from specific departments. More and more employees will look to add these skills. The convergence of marketing, public relations and advertising will accelerate even faster in 2015 and beyond as agencies and internal corporate organizations fulfill each of those roles.
Optimization will move beyond individual tactics and focus more on overall customer experience across channels. Marketing is everybody's job and more companies will leverage internal resources through social business and collaboration platforms.
12. Customer Empowerment
Remember years ago when you had a complaint about a company, and you were one of the rare few who wrote a letter to corporate? You hoped that someone with authority would see it and respond. None of your friends knew, but maybe your immediate family, in reality a small number of people.
Today, customers feel newly empowered in their relationships with companies. They have a platform (Social Media) and a voice. Not long ago it was the Internet and email, but that technology is outdated. They're expecting businesses to respect that sense of empowerment—and they lash out at those that don't. They expect that your company will make itself easy to contact and will respond to their comments at a high and thoughtful level.
Technology has created faster, more viral ways for consumers to make their annoyance felt.  Consider Twitter: Anyone who has enough people reading his or her posts can get a company's attention in a hurry with a cleverly or powerfully worded complaint—either within Twitter's one hundred and forty characters or via a shared link directing followers to a longer blog post elsewhere on the web.
Not only that, but the people who see it may re-send it to their own Twitter followers ( retweet it). Before long, one person's complaint will reach enough people and elicit enough similar responses to make the company wake up and pay attention to the problems of the original complainer.
Businesses that fail to grasp this, and have a strategy will get crushed. Right, Wrong or Indifferent…that's the reality of today's marketplace.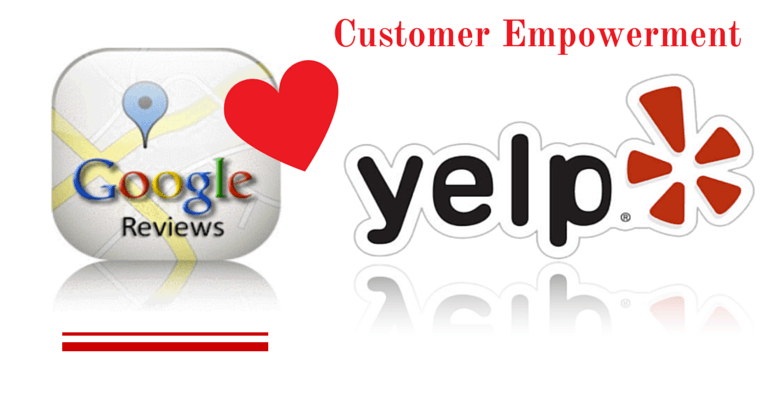 New offerings, however, are bringing together the best elements of social customer service and phone service, while reducing potential blowback.
One new option you can expect to see in the year ahead is the rise of personalized Tweet-to-call links. Say a customer reaches out via Twitter with a tricky problem. This technology enables a company to Tweet back with a custom link that works only for that particular customer. Clicking on the link leads to a special phone number that connects directly with a service rep, who can handle the issue. Once the conversation has ended, the phone number is deactivated.
In this way, customers get the quick response times of social media coupled with the privacy and versatility of traditional phone service. And companies can offer discrete, on-demand phone service for those special problems that can't be handled effectively via low-cost social channels.
What do you think the most significant changes and important trends will be in 2015?
1. Google My Business – Better Search Results in Google! Jan. 21st
2. Visuals for Business – How to use visuals Feb. 4th
3. Facebook Ads – How to create, implement & gain sales Feb. 18th
4. Social Media Marketing for Realtors Feb. 25th
5. Tools & Apps for Business – Gain more hours. Mar. 4th
6. YouTube & Video – Business Branding Mar. 11th
7. Blogging – Generate leads & get new customers Mar. 25th
8. Twitter for Business – The fastest way to spread content Apr. 8th
About Blair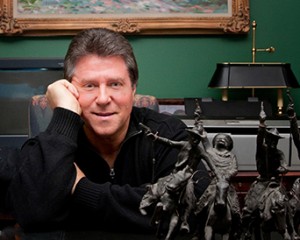 Blair Evan Ball is a Social Media Coach and founder of Prepare1, a company that works with businesses, individuals and non-profits. He is a former executive with a Fortune 50 company, and his national division did $1Billion+ in sales annually.

Blair has written three e-books: Facebook for Business Made Easy, Facebook Pages for Business Made Easy, and WordPress Blog Setup Made Easy.
Blair also educates, trains entrepreneurs and business professionals how to amplify their brand, increase revenues, and raise more funds.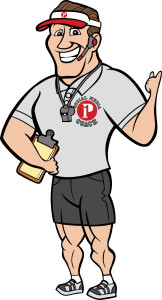 The Race is ON! – Get into the Game and WIN!