Social Media Trends Affecting Business
by Blair Evan Ball on December 29, 2010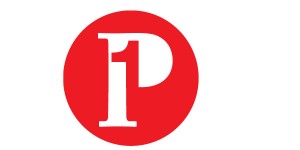 More and more companies are utilizing Social Media yet most are new to Social Media. As businesses become more comfortable and gain confidence using Social Media, it's tools and platforms, usage will follow. It is clear from the study that businesses are still finding their way and adjusting their behavior to the new social media platforms. Challenging for all businesses and their employees is the pace of change. These social media platforms didn't exist at the start of this new century, yet are rolled out, adopted, and implemented at blinding speed. Failure to grasp these new realities will only put businesses more at peril for survival.
A Smartbrief recently partnered with Summus Limited to survey more than 6,000 of it's readers across a variety of industries. Thanks to Amy Porterfield for capturing this information.
Trends that stand out.
1.

Businesses are still new to Social Media
66.5% have adopted social media in the past 18 months.
50% have been using social media for about 12 months.
20% have adopted social media in the past 13 to 18 months.
2. Businesses focus on the top 5 Social Media Platforms
The reason being is that's where they find most of their customers. Are there other sites out there that they may be missing  and not engaging? Foursquare, Flickr, Gowalla, Ning, others?
49.1% utilize Facebook
40% utilize Twitter
34.8% utilize Blogs
27.6% utilize LinkedIn
23.6% utilize YouTube
3. Businesses are Broadcasting vs. Connecting
Building brand awareness and image is one of the primary purposes for businesses utilizing social media. Most companies still view this as one way communication in sending out information. Gone is the day of one way communication, we now listen and engage our clients, and customers. This helps to strengthen and builder stronger relationships. Businesses that are actively listening and engaging our winning loyal followers and evangelists who spread there message.
Top 5 social media goals
94.1% – Increase awareness and interaction with our brand.
76.1% – Create a community for our customers and fans.
55.1% – Increase traffic to our website.
50.3%- Identify and react to customer needs.
49.0% – Identify new business opportunities or leads.
4.

The confidence Mark is around 2-Years
Data identifies that this time frame is where businesses begin to gain confidence in their social media strategy and activities. It takes time to get the culture in an organization on board with social media, as well as the different platforms and refining your message.
5.

Social Media Adoption Obstacles
Managements lack of support and confidentiality concerns top the list of obstacles to social media adoption. Most employees want to engage with their customers but felt management hindered the process. Businesses are still struggling with social media usage and how to manage it internally. Setting a clear policy that defines in-bounds and out of bounds is critical a the start of a social media strategy.
33% said they weren't the decision maker.
14.7% stated "management" resistance as an obstacle to social media adoption.
33.1% pointed to "confidentiality issues" as a reason for not adopting social media.
6.

Businesses Turn to Internal Sources for Social Media Support
Marketing, advertising, Public Relations, Communications are the leading adopters of social media. However, the study found that these agencies are not the preferred source for social media support. Most of the companies surveyed have opted to create and execute their social media strategy using internal resources.
This hinders their overall strategy, confidence and ability to get up an running quickly. Perhaps their learning curve could be shortened if businesses looked to the experts early on. Recently in talking to some CEO's many reiterated to me that they would NEVER utilize Social Media. Some will become victims before they realize that they need to engage. Tragic.
7. Lack of Social Media Measurement
Many businesses are struggling with what to measure, how to measure, and then how do you interpret the data. What's interesting is that this is another form of marketing, yet most measure customers, sales, where did the customer hear about us, etc. Some of these same metrics can be applied to businesses. I believe that most of these are excuses on the part of management for not adopting and engaging.
14.7% measure return on social media investment.

33.2% are not measuring return on investment.

30.8% measure some.

21.3% don't know.
8.

Businesses Lack Confidence in Their Social Media Strategy.
Most businesses enter into social media without a strategy which impacts their results. Worthwhile time would be spent going into various strategies that would increase social media results. Lack of strategy may explain the low confidence numbers.
What social media trends are you seeing that affect your business or industry?