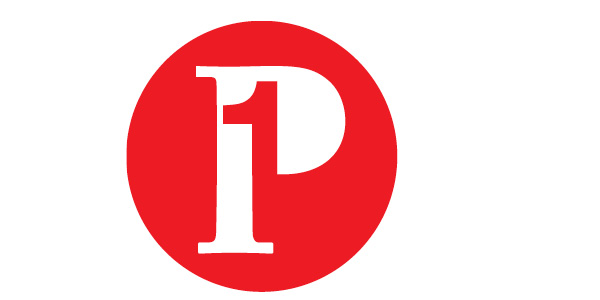 Social Media for Non Profits can be a great tool to engage your audience. Like their for-profit brethren, many non-profits understand that using social media can help them reach and engage their audience, create momentum and build community.
However, there's uncertainty around how to create a sustainable social media campaign, although the tools are plentiful and often free.
1. Use a blog to tell your story
Engage your audience with storytelling on your blog. Websites with blogs have 55% more traffic than websites that do not have a blog. Treat your blog like the digital printing press that it is. Use text, photos and videos to tell stories of the people you've helped, those who are still suffering and the impact you're having on the community or the world.
2. Use video to tell your story
Videos of volunteers helping serve the underprivileged, reading to children, feeding the poor can be incredibly persuasive. Be sure to leverage YouTube's Nonprofit Program that offers such benefits as call-to-action overlays, listing on the nonprofit channels and the ability to drive fundraising through a Google Checkout "Donate" button.
Donate links can be embedded right in your videos.
3. Make it easy to subscribe to your stories
Have an RSS button.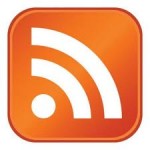 RSS stands for Really Simple Syndication which automatically allows for your audience to receive your information automatically. Make your RSS feed impossible to miss by putting it "above the fold" and highlighting it. Since RSS isn't as widely adopted as it could be, make sure you use a third-party RSS feed provider with RSS to email options like Feedburner, Feedblitz or AWeber.
4. Make sure your stories are shareable
There are many widgets for free. Use tools like the Twitter Retweet button, Facebook like button, LinkedIn Share button, Digg button, and Share This to allow your blog visitors to quickly share your story with their networks.
5. Create a Facebook page for your non-profit
Organizations doing good works are infinitely more "likeable" than traditional businesses, so get involved with the half-billion–plus people currently using Facebook. Make your page more engaging by including a custom-designed, branded landing page that includes photos and video. Make sure your wall is set to show posts not just from your organization, but also from your fans so they'll be more likely to engage you.
For more detailed information on tricking out your Facebook page, read How to Customize Your Facebook Page Using Static FBML.
6. Post photos or videos, and "tag" volunteers
You can take photos of fundraisers, volunteers doing mail outs, blood drives and festivals which are always popular at various times of the year. Post them to your Facebook page and tag volunteers to thank them for their help. This will draw attention to their good work and spread your message to their friends. Use this strategy judiciously. This can also work on Flickr, but it doesn't have the same reach as Facebook.
7. Get into the Facebook news feed
"The future of Facebook is the feed," In other words, people may not visit your page every day, but they may see your news in their news feed. Getting people to like or comment on your Facebook content improves the chances that more people will see it in their feed, an algorithm referred to as "EdgeRank." TechCrunch goes into more detail about Facebook's EdgeRank here.
8. Open up a Twitter Account
Twitter is a microblogging site that is free. You are limited to 140 characters when you communicate. 65% of all people on twitter use it to find products and services. Great way to supplement your Social Media Strategy with other platforms.
9. Automate your Twitter account

Free platforms like Hootsuite and Tweetdeck are great tools to effectively manage your time on Twitter. If you are looking for something more robust, this new Twitter Software will dramatically increase your follower base and save you time with their automated features.
10. Go local with Twitter's advanced search
Since many non-profits do their best work close to home, it's important to listen to local conversations. Use the Advanced Search at Twitter to find, listen to, and engage with nearby "tweeple."
11. Ask for a retweet of your message or blog

A retweet is getting your followers to pass along your message to their followers. Metrics show that when you end a tweet with "please RT!" you're more likely to get people to retweet your message. Since most non-profits are cause-based, a "please retweet" request seems less self-serving. Still, use sparingly.
12. Use hashtags to start conversations

Hashtags are used with Twitter. If your audience is active on Twitter, start a conversation around a hashtag to get people talking, whether it's #healthyliving, #endhunger or #beatcancer. You can then search for these hashtags and they will give you the conversation that others are using around that topic.
13. Use Google Grants to drive traffic to your website, blog and other social media presences
Non-profits need to  apply for Google Grants, it's a program from Google that gives approved non-profits thousands of dollars of free sponsored ads in Google search results. How cool is that?
14. Get more out of your photos with Flickr for Good
Get more out of Flickr for your non-profit with a free Pro account.
Flickr, the popular photo-sharing site, is donating 10,000 one-year Pro accounts to non-profits. You can learn more at their Flickr for Good page.
15. Open up a LinkedIn Account
LinkedIn is a professional networking site that now includes companies and non-profits. It also boasts well over 200,ooo groups.
16. Use Foursquare, Gowalla or Facebook Places to promote your events
Creating events on popular location-based apps and having volunteers check in as they arrive. This is a good idea for conferences, steering committee meetings, strategy sessions, and fund raising events. Be creative in your promotions to engage your audience.
17. Consider having "Ask the Expert"
Host an "Ask The Expert" on Facebook. If you are an expert in Health and Wellness for example, have someone there to answer peoples questions. Further engaging your audience.