Social Media Platforms Businesses Want to Learn More About
by Blair Evan Ball on June 25, 2014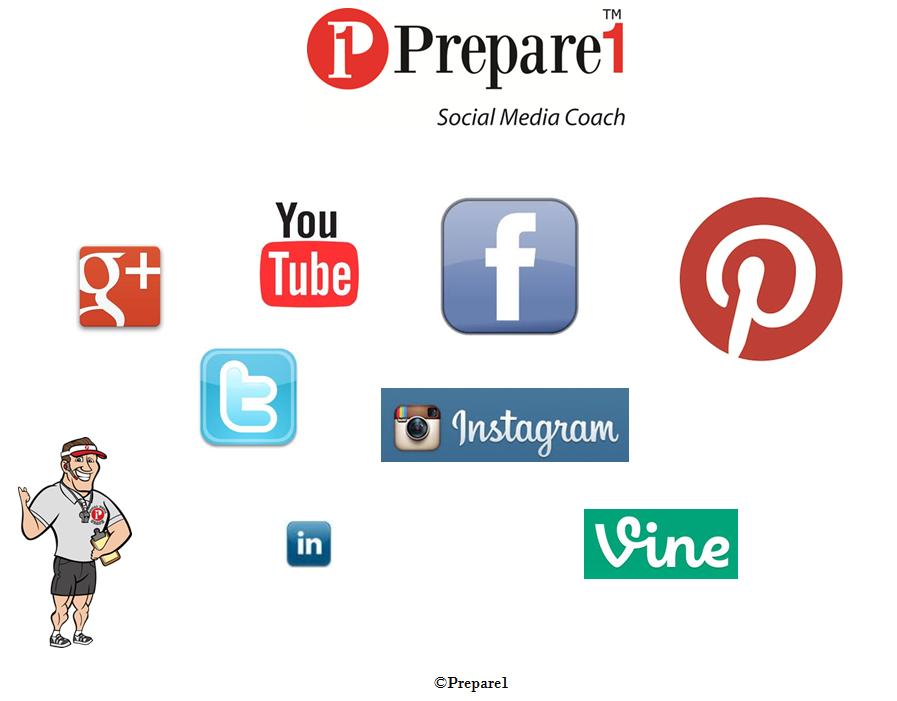 Does Social Media change frequently?
Is it sometimes hard to decide what platform or platforms are best for you and your business?
What are the majority of businesses looking to learn more about?
Regardless of your experience with social media marketing,  there's something here for you and your business. If you're a beginner, take a look at the time commitment, benefits and platforms that your peers are using.
If you're experienced with social media, compare yourself against other businesses and marketers, see which platforms they're looking at next and determine whether you're achieving the same benefits as your more experienced counterparts.
GOOGLE+
Google+ has displaced Blogging as the #1 platform marketers and businesses want to learn more about. I suspect with the launch of GOOGLE MY BUSINESS this past week, that businesses will be rushing to Google+ once they understand the implications for their business.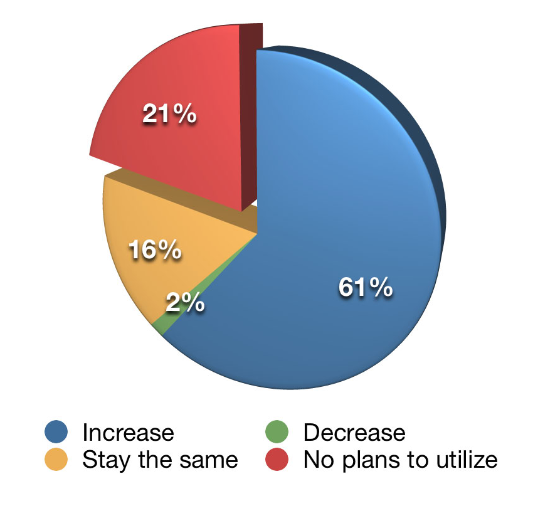 LINKEDIN
A significant 64% of marketers plan on increasing their use of LinkedIn. As expected, B2B marketers are significantly more likely to plan on increasing their use of LinkedIn (77% of B2B vs. 54% of B2C).
Social media newcomers (72%) were more likely to increase their use of LinkedIn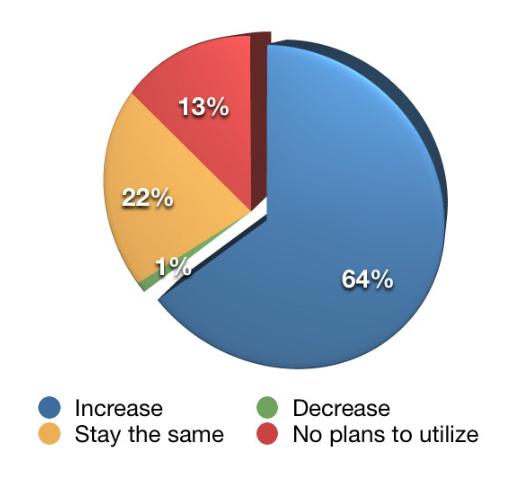 B2B
B2B marketers are far more interested in learning about LinkedIn (65% B2B vs. 52% B2C).
LinkedIn is far and away the leader in B2B, with Facebook coming in a distant second.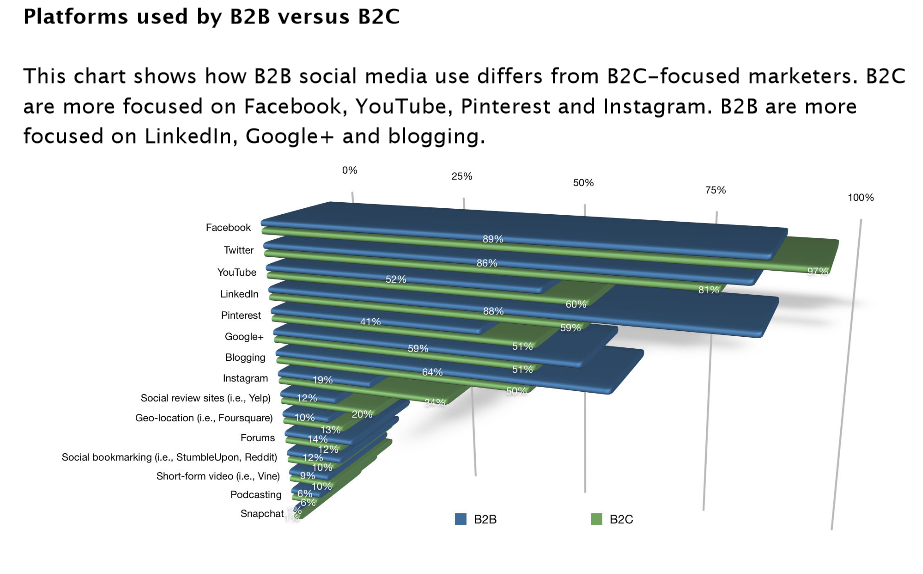 B2C
B2C marketers are more interested in learning about Facebook (60% B2C vs. 50% B2B)
Pinterest (51% B2C vs. 39% B2B)
Instagram (47% B2C vs. 35% B2B) than their B2B counterparts.
MARKETERS WITH <12 MOS. SOCIAL MEDIA EXPERIENCE
Google+ (68%)
LinkedIn (65%)
Facebook (64%)
Are the top social networks new social media marketers want to learn about.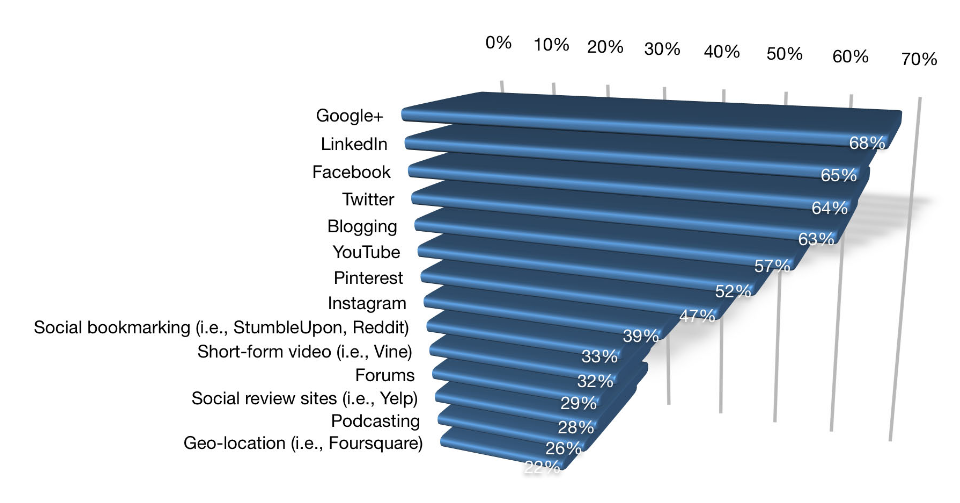 MARKETERS WITH 3+ YRS. SOCIAL MEDIA EXPERIENCE
For experienced pros, Google+ (64%) tops the list
followed by YouTube (52%)
LinkedIn (52%).
It's interesting to note that in 2013, blogging took the second spot with 53%; now it has dropped to 46%.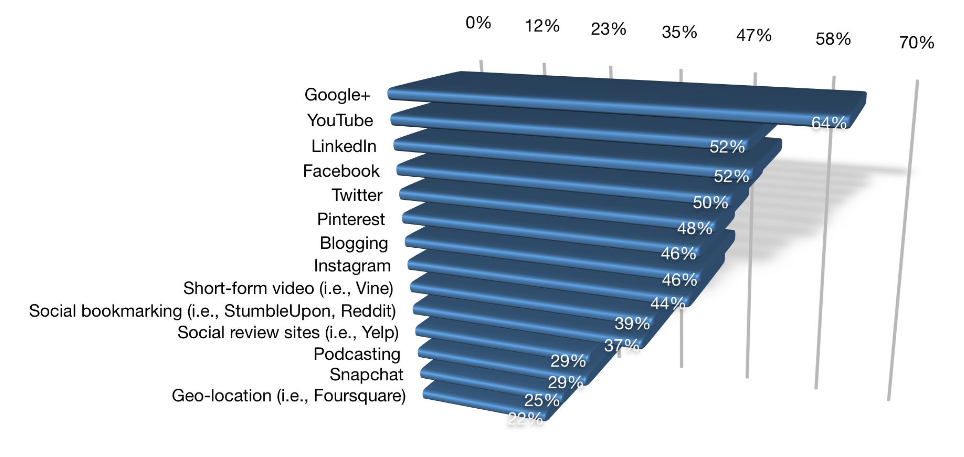 SUMMARY
Social Media moves fast…really fast.
Learn to be FLEXIBLE. Be clear about your GOALS & OBJECTIVES.
Add Credibility With Real-Time Sharing
Become a student. My father taught me to always be learning, the day you stop learning is the day you die. He lived that motto until he drew his last breath. Be on the constant lookout for new content, use sources like Feedly and Pocket.
Keep up with trends in your industry.
There may be an important conference or breaking news within your niche that your audience needs to know about.
Being the first to tell them helps build your company's credibility.
What Social Media platforms do you want to learn more about?
Source: Social Media Examiner 2014 Social Media Marketing Report
About Blair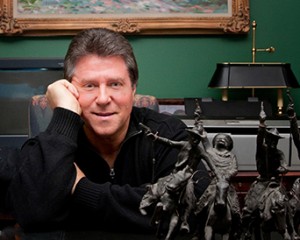 Blair Evan Ball is a Social Media Coach and founder of Prepare1, a company that works with businesses, individuals and non-profits.
Blair has written three e-books: Facebook for Business Made Easy, Facebook Pages for Business Made Easy, and WordPress Blog Setup Made Easy.
Blair also educates, trains entrepreneurs and business professionals how to amplify their brand, increase revenues, and raise more funds.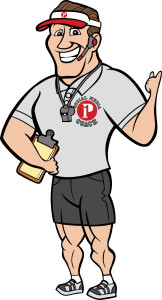 The Race is ON! – Get into the Game and WIN!