Social Media Marketing the Winner's Edge
by Blair Evan Ball on March 2, 2013
Winners make it happen.
Life and Business is a do-it-to-yourself project. Whatever you give credence to in your thinking will likely come to pass.
A recent study indicates that the happiest, most well-adjusted individuals are those who believe they have a strong measure of control over their lives.
They choose appropriate responses to what occurs and they stand up to inevitable changes with less apprehension.
They learn from past mistakes, instead of repeating them. They spend time taking action in the  present, rather than fearing what may happen in the future.
Would you agree that Social Media moves pretty fast? Do you think the speed of change will slow? Accelerate?
If you chose that change will accelerate, are you prepared personally? Prepared for change in your business?
Competition is fierce…
Are you prepared to WIN the daily battle?
This is a great time to be in business. Social Media platforms that exist today offer an incredible opportunity to brand your business and amplify your message.
However, there are two basic types of motivation that will drive you daily:
FEAR & DESIRE
Which motivates YOU?
You always move toward your currently dominant thought, restate your fears as positive goals that would neutralize those fears if accomplished. (For example: Instead of "I'm afraid of failure" think, "My consistent daily action will bring success to me and my brand.
To obtain emotional maturity, each of us must learn to develop two critical capabilities:
1. The ability to live with uncertainty.
2. The ability to delay immediate gratification in favor of long-range goals.
Winners are motivated by their desires toward activities that are goal-achieving.
Too many people today want immediate gratification and results from Social Media Marketing. Yet few are willing to put forth the daily effort to achieve the success they are seeking. It takes a consistent strategy and commitment over time to see positive results. Some are sitting on the sidelines watching the Social Media game being played by other successful businesses. Some of these businesses are even their competitors. Fear grips them, therefore they take no action.
One of the biggest misconceptions about social media marketing is that only the big brands and enterprise organizations can afford success. The impression is that bigger businesses have unlimited resources, people and budgets to execute on all new ideas, which is simply not the case.
The truth is that small businesses possess an enormous advantage over big businesses; the ability to recognize and adapt to new opportunities much faster, with far less investment, and with a greater capacity to learn and improve at will.
I was talking with a small business owner recently who was lamenting not getting into the Social Media Game and the fact that his competition was showing up "all over the place" online. As with most small business, he is limited on time and budget. Most ask where do I start?
My tip for him was to start a blog that answered the most common questions prospects and customers ask. It may be different for you and your brand. With this many Social Media platforms available, their are one if not multiple ones that will work for you and your business.
To be self-reliant and successful, you need to set some goals, and strategies.
Be different, if it means higher personal and professional standards.
Be different, if it means being cleaner, neater, and better groomed than the group.
Be different, if it means putting more time and effort into Social Media Marketing.
Be different, if it means stepping out of your comfort zone.
Be different, if it means having a more impact on those around you.
The greatest security is to plan and act, and take the risk that will ultimately make you and your business successful.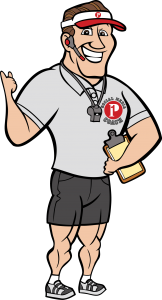 Get in the Social Media Game
 Join us for one of our hands on workshops
or call us for a one on one coaching session.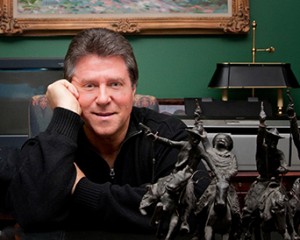 Blair Evan Ball
   Founder/CEO Prepare1
   www.Prepare1.com