Social Media Marketing Lessons from the NFL
by Blair Evan Ball on April 26, 2013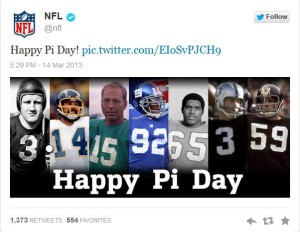 Social Media Marketing Lessons from the NFL
The thrill of competition and the agony of defeat. Such is the life of an athlete, whether active or retired. 
Makes one want to lace them up again and compete, however father time catches up to us all.

If you are a
sports fan
, or football fan in general you know the draft day arrived Thursday night April 26th. Young men who have trained their whole lives
for this moment
wait anxiously to see if and when their names are called.It's a
highly emotional few days
that have some players elated with where they are chosen, while others aren't drafted as high as expected, or worse case scenario, not drafted at all.Let's take a look at
behind the scenes
and how
Social Media
is playing a big role to amplify the NFL brand.
1. iPad Station
Prospective draftees where ushered into an iPad Station, set up to look like a goal post. Their photos were taken by the iPad front facing camera and simultaneously tweeted to their Twitter followers. One of the keys is that people want access to behind the scenes, wants going on. Added bonus if you happen to have someone that is well known.
Together, more than 12 million fans follow the league on Facebook and Twitter, specifically @NFL and @NFLNetwork.
2. Engage With an Appealing Message
The NFL posted out on Facebook that there were only 20 Sundays left before the start of the season. They got 58,000 likes, and 12,000 re-shares.
How can you engage with an appealing messages for your fans, and customers?
3. Ask Fans
If at all possible get your fans, customers, and clients to be part of the interaction. The NFL will also be asking fans online which players teams should pick and displaying the results on air during the Draft.
How can you ask your fans and customers to get them more involved in the company brand?
4. Have Fun
Sports may not be synonymous with fashion, but when there's a red carpet, style will be discussed. The NFL is hosting a live red carpet chat on Twitter starting at 6:30 p.m. on Thursday to discuss what player prospects are wearing when they arrive at Radio City.
5. Mobile
More people each day are on mobile, and the growth is staggering. Mobile continues to be a growing strategy at the NFL. The league launched this week Draft Xtra, a new feature built within the existing NFL 13 app [iTunes link] for iOS and Android.
How might you use mobile to attract more of the demographics you are trying to reach?
6. Video
In addition to live video and a plentiful helping of mock drafts, player features and other articles, NFL.com is enhancing its Draft Tracker feature. This will keep fans on top of what is happening in real time with pop-up player bios when they are drafted, their baby photos, videos of how they worked out at the Combine in February and live interviews with those picks in the building.
How can video play a role in branding of you and your company?
In a nod to Oreo's viral post during the Super Bowl blackout, the league recently posted a picture on Instagram, Twitter and Facebook in celebration of Pi Day in March. The image showed a collection of players whose jerseys fit into the iconic 3.14 (and so on) numerical sequence.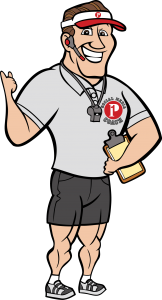 Join us for one of our upcoming Social Media Marketing Workshops. Learn first hand, and how to amplify your brand!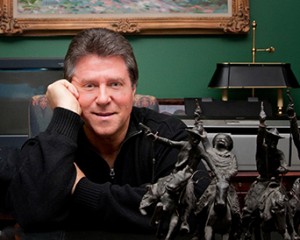 Blair Evan Ball
   Founder/CEO Prepare1