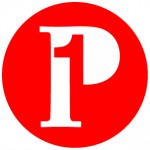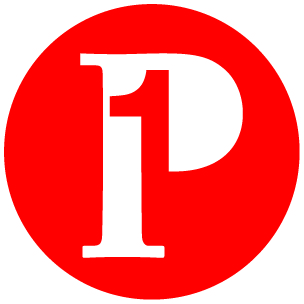 Social Media Is Changing the World and Face to Face contact is not obsolete.

The telephone has not made face-to-face contact obsolete, as many once believed it would.  Twitter has not made face-face contact obsolete, look at all the Tweetups that are going on around you.
Do the events in Egypt these past two weeks make this any more plausible?
Reports like this one from the New York Times tells how a Facebook page dedicated to an Egyptian citizen beaten to death by police catalyzed popular sentiment against the ruling regime.
There is little doubt that social media provided a new means for ordinary people to connect with human rights advocates trying to amass support against police abuse, torture and the Mubarak government's permanent emergency laws allowing people to be jailed without charges.
The Egyptian government's desperate act of shutting down the Internet after several days of unprecedented public protests by anti- and pro-Mubarak groups merely validated the power of social media.  It didn't stop the protests, perhaps because it was interpreted as a sign of weakness, and a couple of days later the Internet was restored.
According to Malcolm Gladwell best selling author of "The Tipping Point" said.  Facebook and other social media platforms are tools for building networks with a sense of community, which are the opposite, in structure and character, of hierarchies. Unlike hierarchies, with their rules and procedures, networks aren't controlled by a single central authority. Decisions are made through consensus, and the ties that bind people to the group are loose.
Socialnomics
Erik Qualman wrote a book on this topic called Socialnomics: How Social Media Transforms the Way We Live and Do Business. Its tagline is "It's a people-driven economy, stupid!"
And he says that's a good thing. He believes social media will save billions of hours of productivity, make companies more accountable and efficient, and make products and services better.
It could even make your own life more fulfilling and productive.
Here's an example:
Sally is in a supermarket checkout line on the Fourth of July weekend. She thinks it will take 10 minutes to reach the cashier. But instead of wasting that time, she uses her mobile phone to check her social media updates:
She posts a message that the store is out of an ingredient she needs.
Within minutes, a friend recommends an alternative.
She learns that her daughter just aced an exam.
Another friend announces she's pregnant.
She notices a Starbucks gift card at the checkout stand and buys it for her daughter.
"This is a simple example of why social media isn't just for teenagers with too much idle time on their hands," Qualman says.
It's Not Just for Kids Anymore
It's also for the new father who wants to find a good child safety seat. Instead of searching the Internet, he searches his social media sites. Within minutes, he sees that 14 of his friends bought the same child safety seat and they all recommend it highly.
And it's for the woman planning a trip to South America. Instead of scrolling through 400 reviews by people she doesn't know on a travel review site, she checks her social media sites. She sees that two of her friends went to Chile and rave about it. It's within her budget, so she makes a reservation.
"One of the key maxims of this book is that wasting time on Facebook and social media actually makes you more productive," says Qualman.
That's why he believes social media will save billions of hours of collective personal productivity. "Social media eliminates millions of people performing the same tasks over and over. This recaptures billions of hours that can be redistributed toward the betterment of society."
He claims online voting alone would save $6.7 billion in lost productivity during a presidential election because people won't have to travel back and forth to the polling place.
And companies that monitor social media sites could quickly find out about problems that can easily be fixed. They can ask their followers to recommend product enhancements and even new products.
Who needs expensive focus groups and questionnaires when you have tens of thousands of Twitter followers? "The days of advertising executives sitting behind two-way mirrors munching on stale chips and M&Ms will become a distant memory," says Qualman.
Qualman doesn't even think much of the Internet. "Search engine results and the traditional Internet advertising model are antiquated. Social media will push both of these to revolutionize, otherwise they will see a dramatic decrease in market share."
Yes, you read that right. Erik Qualman thinks Internet advertising is "antiquated." Internet advertising is the same old interruptive advertising applied to a new medium.
But spam filters and popup blockers do the same thing for Internet advertising as TiVo, mute buttons, and digital video recorders do for TV commercials. Consumers have made it crystal-clear that they do not like traditional interruptive advertising. Will advertisers ever listen?
And if Internet advertising is antiquated, traditional mass media advertising may soon be prehistoric. Qualman says the famous "Dancing Matt" YouTube videos have been watched by more than 33 million people as of April 2009. They were even shown on one of the large video screens in Times Square!
"The best part is the video is still being viewed by millions, which is completely different from a one and done television commercial."
"Companies can elect to do business as usual at their own peril. We are at the start of a newer and brighter world for consumers and businesses; This is the new Social Media World."