How Social Media is Changing Your Everyday Life
by Blair Evan Ball on January 17, 2014
Have your heard about the plane crash on the Hudson River?
Did you realize this week that it has been five years?
The Social Media platform Twitter was used by Janis Krums, a guy with a smartphone and a penchant for social media tools, posted one of the first and most remarkable photos of US Airways Flight 1549 after it crash-landed in the Hudson River. Social Media and Twitter have never been the same.


Social media tools like Twitter -– which allows users to tap out 140-character status updates — have changed how breaking news events are recorded and covered.
After he documented the Hudson River crash, Mr. Krums then became a minor celebrity in traditional media, too.
The top Social Media platforms are Facebook, Google+, YouTube, Twitter, LinkedIn, Vine and Instagram. Let's take a look at some examples of how social media has changed the following people and companies lives.
Justin Bieber
Justin Bieber was discovered in 2008 by American talent manager Scooter Braun,who came across Bieber's videos on YouTube and later became his manager.Today he is a worldwide celebrity.

Justin Biebers first YouTube Video
PSY Gangnam Style
December 21st, 2012, a 34-year-old K-Pop artist made online video history when his viral video, Gangnam Style, smashed our records and became the first video ever to reach one billion views. Yup, that's right one BILLION views!
For those interested in the business side: a number of assessments and projections have been posted claiming "Gangnam Style" has generated over $8.1 million in advertising deals, hit more than 2.9 million in song downloads since July, and achieved other incredible feats!
Perhaps what's most impressive about this feat is that it took just over five months to happen.

The lovable Evian Roller Babies, which broke the world record for the most viewed online advertisement in history in 2010, have made the leap from YouTube to your television.
Evian's wildly successful viral campaign has surpassed 100 million total views. It was one of the first YouTube-exclusive campaigns by a major brand.
The Evian Roller Babies showed advertisers that viral videos have tremendous reach.

Launched in July 2009, the first United Breaks Guitars Song became one of YouTube's greatest hits and caused an instant media frenzy across all major global networks and sources (including the likes of CNN, the LA Times, Chicago Tribune, Rolling Stone Magazine & the BBC to name a few). Dave Carroll of the band Sons of Maxwell began their week-long-tour of Nebraska by flying United Airlines from Halifax to Omaha, by way of Chicago…. upon landing and waiting to deplane in order to make their connection a woman sitting behind Dave, not aware that we were musicians cried out: "My god they're throwing guitars out there." Dave's My $3500 710 Taylor had been thrown and broken. United refused to accept responsibility so Dave created a series of YouTube videos to share his displeasure.

One of the many beauties of viral marketing is its accessibility to companies of all sizes. In fact, small businesses marketing emerging brands probably stand more to gain from viral marketing than almost any other type business.
5 Impacts on Your Life
News– Social media has become an important source of news. While the credibility of some sources can clearly be contested, news channels tweet or give updates on significant happenings all over the world. Their availability on social networks makes news more accessible. The NEWS finds us today!
Interaction– Social media has furthered interaction by such a massive scale that is hard not to notice it. It allows people to keep in touch in a more regularly, and sometimes, more intimately, than was ever before because of time and space constraints. People cities or continents apart can keep in touch so effortlessly, creating an opportunity to experience different cultures. Grandparents can now enjoy seeing their grandchildren miles away via Social Media and video chat platforms such as Skye and Google+ Hangouts.

Political Landscapes– Social media has enabled greater political awareness and organization, which has in some cases rewritten entire political landscapes. It has particularly played a large part in the Iran elections, and inspired the political unrest in Egypt.
Learning– Social media has also played a large part in fostering literacy. Children who start using the platforms develop early communication skills, and generally become more literate. This is an encouraging trend, and thanks to the huge availability of information, both simplistic and complex on the internet, anyone can become as smart or intelligent as they desire.
Marketing– The whole dynamics of marketing have been changed, and rather than investing in mass channels ads, companies are becoming more consumer-centered through interactions made over social media. They are able to understand the needs of the market from the market itself, greatly altering the way marketing has been done in the past.
How has Social Media changed your life?
The race is on, and you are in it.
GET IN THE GAME
Join us for one of our upcoming Social Media Marketing Workshops. Learn first hand, how to succeed in business and life using these tools.
We are working on some new exciting workshops for 2014. Our first one will be on Jan. 28th Social Media Marketing for Realtors.
Let us know if you have some compelling needs that need to be solved.
Contact us if you need coaching, SEO or putting together a Social Media Strategy or policy for you or your business.
  SEO on a Consulting only Basis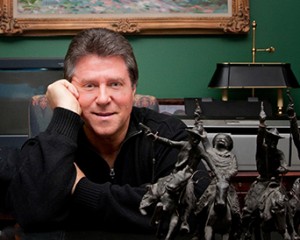 Blair Evan Ball
  Founder/CEO Prepare1