What Does Your Social Media Footprint Say About You?
by Blair Evan Ball on September 18, 2012
What's Your Social Media Footprint?



A significant change took place in April of 2011 in the world of
Google
,
Bing
and
Yahoo
search.
For the first time the top 3 search engines started to index you and your business based upon you participation in Social Media Platforms.Platforms such as…
Kudos to those who started early in the process and continue to participate, engage and add content via Social Media Platforms.
Whether you are doing it for you or your company.
You have first mover advantage.
That advantage is showing up in search results!
Raise your hand if you every Googled your name?
What did you find?
Were there other people with your same name out on the Internet?
What did the Internet search results reveal to you?
Now lets talk business…
How are you monitoring your Social Footprint for your business? Your competitor?
Think Keywords!
Those words or string of words you input into Google to see what search results it produces. Are you on page 1 of Google? Page 10? Not on Google at all?
Nothing is static. Either you are moving forward or going backwards. You are in control.
Social Media Footprint – Tips
1. Continue to expand your participation in Social Media Platforms. The more platforms, the broader your reach.
2. Think keywords…what words best describe you? What words or phrases best describe your business? What words or strings of words are people inputting into the search engines to find you? Don't know, ask clients, employees, family and friends.
3. Continue to analyze and tweak your keywords and keyword phrases. If they can't find you on the Internet, Houston…we've got a problem.
4. Search Engines are always looking for fresh content to index. If you are not in the game, the score will not be in your favor.
5. Get in the game with fresh content. One of the best ways to get fresh content is to start a blog. You are in total control of what to say, when to say it. The best part is your ability to utilize the proper keywords and keyword phrases to starting winning more and more.
6. Make the commitment to get in the game and stay in the game. Winners never quit.
7. It's OK to fail forward. All of us will make mistakes. The faster you make them, the faster you correct them, the faster you will SUCCEED!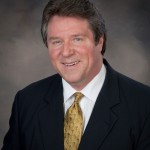 Blair Evan Ball – Founder Prepare1
Social Media Coach – We work with businesses, non-profits, and individuals to maximize brand awareness, gain new clients, raise funds, and improve your bottom line through Social Media.
Join us for our upcoming workshops. Register by Sept. 21st and receive a 20% discount.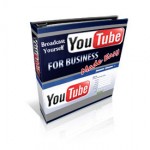 YouTube for Business Made Easy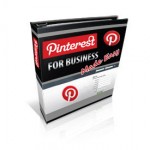 Pinterest for Business Made Easy