Small Business Week and Why It's Important
by Blair Evan Ball on June 20, 2013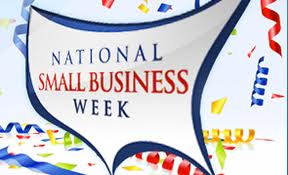 What are you going to do to support a local business during Small Business Week?
The focus this week is on small business, the reason…it's National Small Business Week in the United States.
Why do people start a business in the first place? 66% set out on their own path to become the boss. They were inspired by the freedom of owning their own business or the idea of building something of their own. After all, that's what entrepreneurialism is all about.
Did you know that the 23 million small businesses in America account for 54% of all U.S. sales?
Did you know that small businesses provide 55% of all jobs and 66% of all net new jobs since the 1970s?
While big business has eliminated four million jobs since 1990, small businesses added eight million.
The rate of innovation and new technology is only accelerating. are small businesses keeping pace?
37% of small businesses feel that they're evolving along with digital trends.
Another third feel that they were attempting to but didn't think they could really keep up with the tsunami of new social media platforms, produce content, apps, and devices.
Social Media today represents a more effective way of connecting with our customers, and expanding brand awareness. The younger generation has grown up without email, and the yellow pages, yet many business owners will not reach the younger generation with these tactics. Here are some Social Media Marketing Tools to improve your productivity.
The challenge for Small Business owners is to have a Social Media Marketing Strategy that connections will all the different generations and how they want to connect. Still 37% of small business owners do not use Social Media. With the pace of change accelerating, small business owners need to commit to keep pace, align with forward thinkers, create a strategy and move forward daily. Be clear about your goals and objectives, yet be flexible enough about the process in getting there.
Technology isn't going away. Social Media isn't going away. Neither are fad's. The good old days are here and now.
Move out of your comfort zone, challenge yourself, challenge your staff to stay ahead of the pace of change. Innovate, Innovate, Innovate.
This is your time, make it count. Yes, go out and support a Small Business today, even better support them locally.
Source: Brian Solis and Cox Survey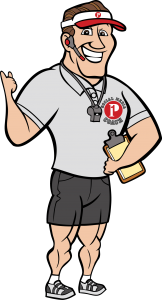 Join us for one of our upcoming Social Media Marketing Workshops. Learn first hand, how to succeed in business and life using these tools.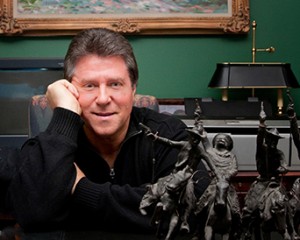 Blair Evan Ball
   Founder/CEO Prepare1