Small Business Owners Turning to Social Media
by Blair Evan Ball on February 20, 2014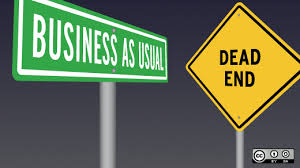 Is your business on Social Media?
Are you using it effectively?
Are your strategies working?
Social Media has gone from being a luxury to a necessity in business. Yet 76% will fail at Social Media according to recent statistics. The #1 reason for failure, not having a clear strategy that you execute, and then tying it to business goals and objectives.
Posting just to post is out!
A recent survey from LinkedIn finds 80% of small business owners are turning to social media platforms to generate revenue and find new customers.
Seventy-three percent of high-performing small businesses say they increased spending on social media and social ads in the last year. In comparison, only 42% of small businesses experiencing no growth did the same. According to the survey, nearly two in three small businesses say finding new customers is their no. 1 challenge.
91% said social media helped "increase awareness" of their brand, while 82% said it helped them generate "new leads.
Social Media for Business Education
Small business owners use social media primarily as a marketing and search engine optimization tool. However, more and more small businesses are using social media to get answers for business related questions. Specific industry related articles, and statistics are found useful for small business owners in 80% of the cases.
Social Media Advertising
More and more small businesses are realizing that they need to advertise more on Social Media Platforms, and shift their dollars away from traditional marketing. Facebook recently announced another change to their News Feed algorithm for business pages. That specific changed dropped organic reach for businesses. The message…you now need to Pay to Play to get the reach you need. 25 million businesses have active Facebook pages, which means a lot of untapped potential ad revenue for Facebook. Twitter is following, and it's the resurgence of Advertorial.
The greatest challenge for small business is attracting and retaining customers. This study is a really clear indicator of the value that social media is providing to companies that are rapidly growing.
The race is on, and you are in it.
GET IN THE GAME
Join us for one of our upcoming Social Media Marketing Workshops. Learn first hand, how to succeed in business and life using these tools.
We are working on some new exciting workshops for 2014.  Social Media Marketing for Realtors. Feb. 26th at the Collierville Chamber of Commerce.
Let us know if you have some compelling needs that need to be solved.
Contact us if you need coaching, SEO or putting together a Social Media Strategy or policy for you or your business.
  SEO on a Consulting only Basis
  Founder/CEO Prepare1