How Small Business & Non-Profits Stretch Marketing Dollars
by Blair Evan Ball on May 13, 2014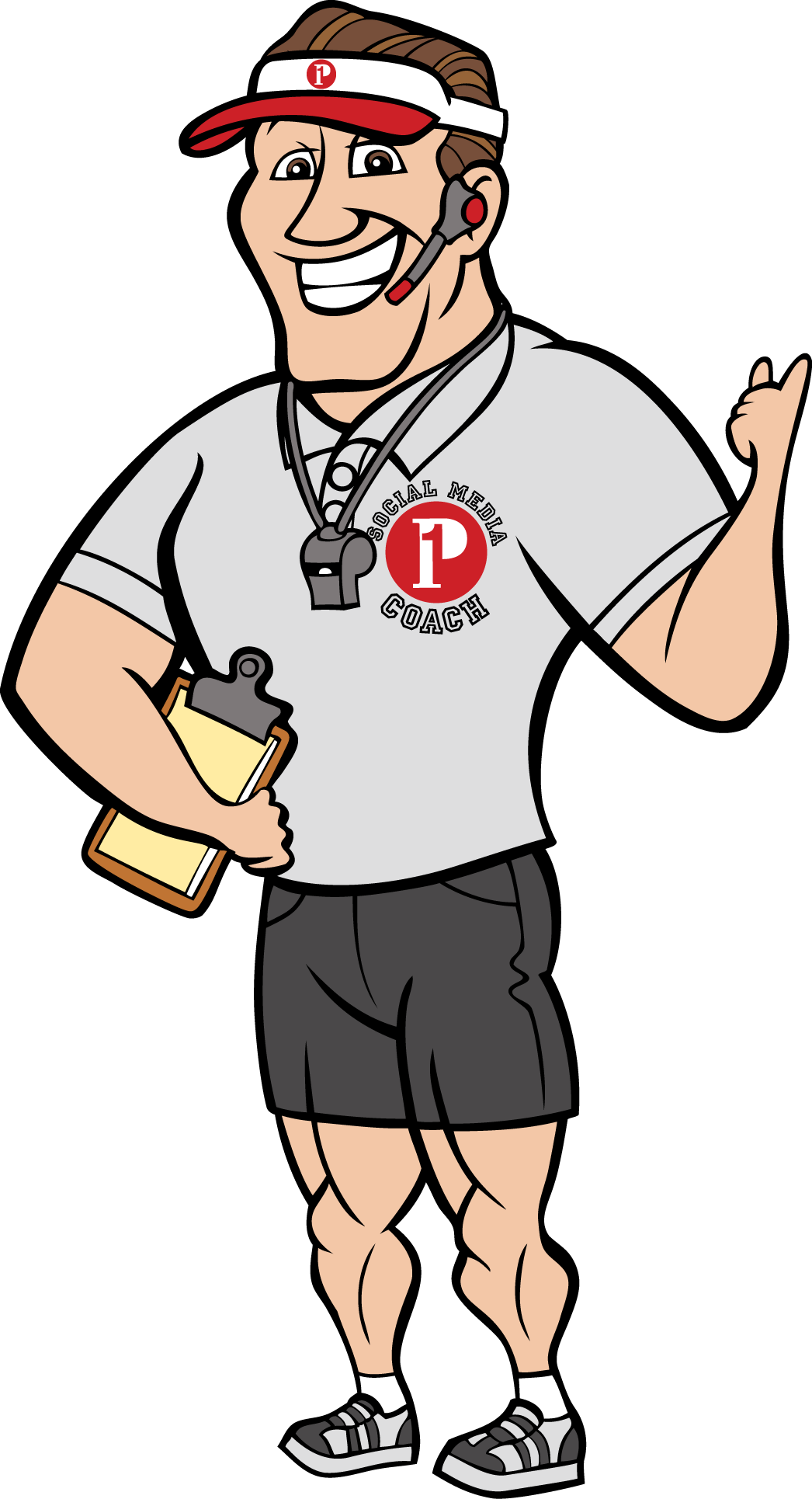 Small Business, how would you like to stretch your marketing dollars?
If you are a non-profit, would stretching your marketing dollars be a benefit?
In a March 2014 study conducted by Constant Contact, "making marketing dollars go further" was the No. 1 marketing concern among US small businesses and nonprofits, cited by 59% of respondents.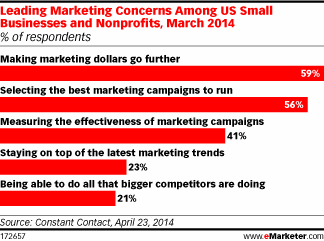 Small businesses and nonprofits that had begun using multichannel marketing programs, found that it improved revenues in 82% of the companies. Using the Multichannel Marketing approach Constant Contact noted were more cost-effective—and thus one way to stretch marketing dollars while extending reach at the same time.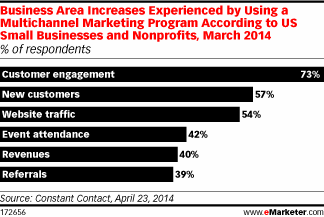 40% of small business and non-profits saw revenue increases through multichannel marketing, there seems to be room for improvement. Strategy seems to be a the heart of the ones that are successful.
AD GROWTH
US industries will collectively spend upwards of $50 billion on digital advertising in 2014. It will be the fifth year in a row of torrid growth, reflecting broad economic and advertising industry trends that have driven nonstop, double-digit gains across virtually all industries.
The retail industry continues to be the single largest spender among the 10 industry groups.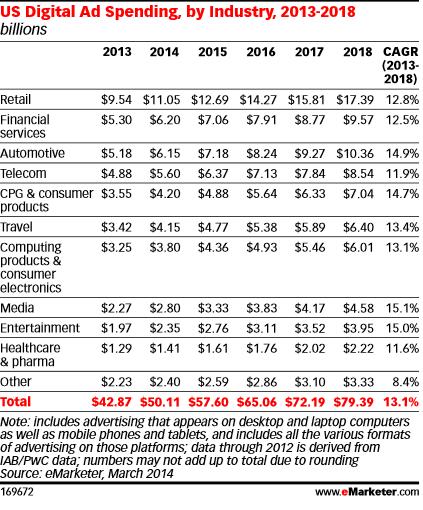 Financial services and automotive are the second- and third-largest categories for digital ad spending, respectively. eMarketer expects the automotive industry's investment to accelerate faster than that of the finance sector; automotive is projected to surpass finance in 2015.
Sources: eMarketer and Constant Contact
The race is on, and you are in it.
GET IN THE GAME
Join us for one of our upcoming Social Media Marketing Workshops. Learn first hand, how to succeed in business and life using these tools.
We are working on some new exciting workshops for 2014.
Let us know if you have some compelling needs that need to be solved.
Contact us if you need coaching, SEO or putting together a Social Media Strategy or policy for you or your business.
  SEO on a Consulting only Basis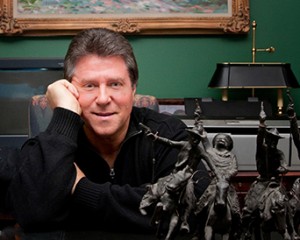 Blair Evan Ball – Founder/CEO Prepare1
Fully 82% of US small businesses and nonprofits had begun using multichannel marketing programs, which Constant Contact noted were more cost-effective—and thus one way to stretch marketing dollars while extending reach at the same time. – See more at: http://www.emarketer.com/Article.aspx?R=1010834#sthash.HhG7vcSb.dpuf
Fully 82% of US small businesses and nonprofits had begun using multichannel marketing programs, which Constant Contact noted were more cost-effective—and thus one way to stretch marketing dollars while extending reach at the same time. – See more at: http://www.emarketer.com/Article.aspx?R=1010834#sthash.HhG7vcSb.dpuf
Fully 82% of US small businesses and nonprofits had begun using multichannel marketing programs, which Constant Contact noted were more cost-effective—and thus one way to stretch marketing dollars while extending reach at the same time. – See more at: http://www.emarketer.com/Article.aspx?R=1010834#sthash.HhG7vcSb.dpuf
In a March 2014 study conducted by Constant Contact, "making marketing dollars go further" was the No. 1 marketing concern among US small businesses and nonprofits, cited by 59% of respondents. – See more at: http://www.emarketer.com/Article.aspx?R=1010834#sthash.HhG7vcSb.dpuf
In a March 2014 study conducted by Constant Contact, "making marketing dollars go further" was the No. 1 marketing concern among US small businesses and nonprofits, cited by 59% of respondents. – See more at: http://www.emarketer.com/Article.aspx?R=1010834#sthash.HhG7vcSb.dpuf
In a March 2014 study conducted by Constant Contact, "making marketing dollars go further" was the No. 1 marketing concern among US small businesses and nonprofits, cited by 59% of respondents. – See more at: http://www.emarketer.com/Article.aspx?R=1010834#sthash.HhG7vcSb.dpuf