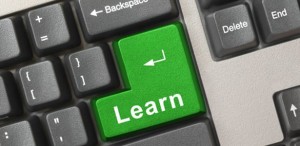 Social Media Networking and the pace of business continues to change. Today it is changing daily. How do you keep up with change? My father taught me, the day you stop learning is the day you die. He believed and lived that until he drew his last breath.
Recent studies show that successful people are voracious readers and learners. Gone are the days of coasting. We've all done it, we know others who have coasted, and today we probably know people…hopefully no family members that are coasting. Right?
I'm too old, I'm too young, I'm too tired, I'm too out of shape, I'm not educated, I'm to ______ you fill in the blank.
Some of us have attended graduation ceremonies this month and others will attend in the next few weeks. It could be a family member, relative, spouse, parent, or a close friend you know. The question becomes, will they stop learning? Will we stop learning and growing? We will fulfill our dreams?
Tips to Reclaim Your Edge

1. Be Positive – By being positive the majority of the time, good will result. Avoid negative thinking and people. Make a decision today that you will attract positive, good things into your life!
2. Take Action – Sitting around hoping, wishing that things will change and get better isn't the right formula. Take baby steps today, every positive action will give you a more confident feeling. Continue to build on that feeling each day. Focus on the end result.
3. Set goals and objectives – Goals are the fuel in the furnace of achievement. Whether it's settings goals in life, business or in Social Media Marketing, goals will propel you forward. A person without goals is like a ship without a rudder, drifting aimlessly and always in danger of ending up on the rocks. Carve out some time today to reflect and set some goals. Be very clear about your goals and objectives, however be Flexible about the process of getting there.
4. Learn – Learn a new skill, learn a new Social Media Network. Learn new techniques, learn to be an early adopter, gain first mover advantage. Read, Study, go back to school, attend workshops, attend seminars. Learn and apply!!! The knowledge you gain will instill confidence, confidence will instill enthusiasm and enthusiasm is contagious!
5. Be Productive – All of us have 24 hours in the day, yet others accomplish so much in the same time. Why? They ask themselves continually, what is the best use of my time right now! Use these Social Media Marketing tools to be more productive.
Thomas Carlyle wrote that "a man with a half volition goes back and forth and makes no progress on even the smoothest road, whereas a person with a full volition moves ahead steadily no matter how difficult the path."
What one great thing would you dare to dream if you knew you could not fail?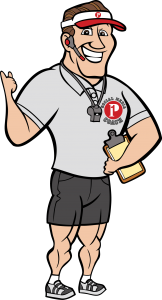 Join us for one of our upcoming Social Media Marketing Workshops. Learn first hand, how to succeed in business and life using these tools.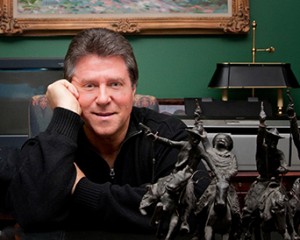 Blair Evan Ball
   Founder/CEO Prepare1