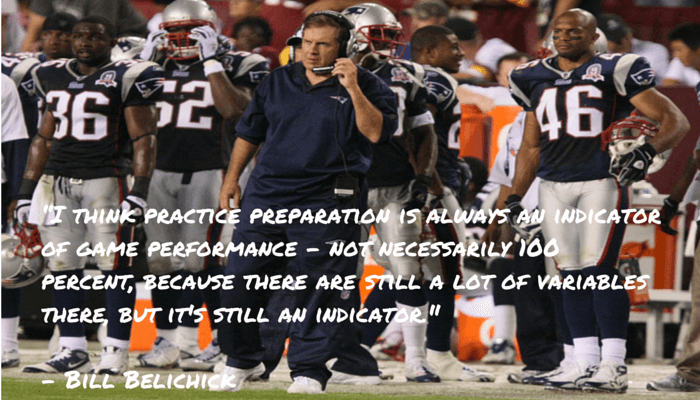 Do you prepare to win?
Do you have a plan or are you just winging it?
Whether for personal or business each of us has to be prepared to win, if we are to win at all. Your achievement can be no greater than your PLANS are sound, and your PREPARATION to achieve.
verb \pri-ˈper\
To make (someone or something) ready for some activity, purpose, use, etc.
To make yourself ready for something that you will be doing, something that you expect to happen, etc.
To make or create (something) so that it is ready for use
The New England Patriots are masters at preparation and being flexible to adjust to game day situations. Whether you like the team or not, they are intensely focused on their preparation. My team is DA BEARS but that's a whole other discussion on preparation.
The Vegas odds were Pick on the day of Super Bowl XLIX. The New England Patriots vs. The Seattle Seahawks. The networks were preparing for a Super Bowl record crowd of 115 million.
Tom Brady whether you like him or not, was prepared to play the game of his life. The coaching staff, the team, all were prepared to execute and adjust their game plan to win.
Tom never lost his poise…well until Jevon Kearse of the Seahawks juggled the ball numerous times while on his back to make an unbelievable catch at the 5 yd. line with less than a minute to go.
That catch I'm sure brought back memories of another amazing catch by David Tyree at the same stadium that the Patriots lost against the Giants. 5 yds. from winning the Super Bowl.

The odds were heavily in favor of the Seattle Seahawks. No team in NFL history ever came from behind to win the Super Bowl when they are down by 10 points or more. NO TEAM!
0-29 was the record in the Super Bowl. 29 Teams that had the lead never lost.
Only 1 time in the playoffs 1-62 did a team in the history of the NFL come from behind to win when they were down by 10 points or more.
TOM BRADY

Named Super Bowl XLIX MVP
Brady completed 37 of 50 passes for 328 yards, with four touchdowns.
His 37 completions were a Super Bowl record.
Brady also became the career record holder for Super Bowl touchdown passes.
Tom Brady has joined Joe Montana as the only three-time winners of the Super Bowl Most Valuable Player.
How long and hard do you think Tom Brady prepares for a game? How about Peyton Manning?
Most want the results without the preparation, which is unrealistic.

KATY PERRY
Katy Perry's halftime performance at Super Bowl XLIX, hyped for months and anticipated by millions, did not disappoint. Taking the University of Phoenix Stadium field in Glendale, Ariz. halfway through the matchup between the Seattle Seahawks and New England Patriots, Perry plowed through her plentiful collection of hits with the help of some special guests, Lenny Kravitz and Missy Elliott.

How do you pull off all the choreography, the number of people, a moving Tiger, thousands of fireworks in 10 minutes? PREPARATION
Or do you think she and the group just winged it?
MALCOLM GLADWELL
The popular business writer of today is Malcolm Gladwell. He states in his book "Outlier" that you have to spend 10,000 hours to be an expert in any given field. For almost a generation, psychologists around the world have been engaged in a spirited debate over a question that most of us would consider to have been settled years ago. The question is this: Is there such a thing as innate talent? The obvious answer is yes.
ACHIEVEMENT IS TALENT + PREPARATION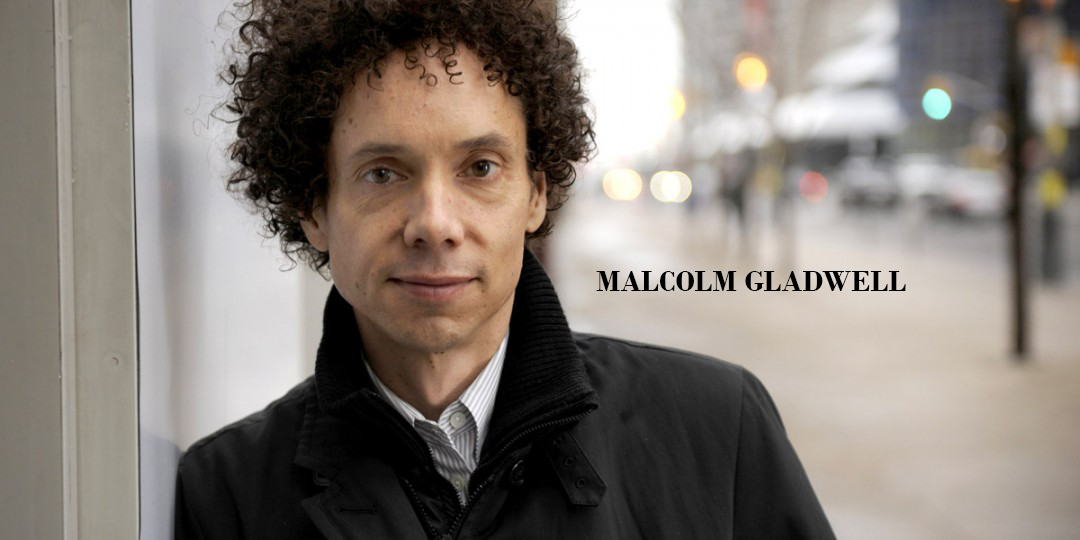 The problem with this view is that the closer psychologists look at the careers of the GIFTED, the SMALLER the role of innate talent seems to play and the bigger the role preparation seems to play.
You are responsible and the only one that can PREPARE for social media success.
WINNERS PREPARE TO WIN
What separates the Winners from the Losers?
Luck?
Chance?
Game Plan?
Preparation?
Winners make it happen. Losers let it happen.
Life is a do-it-to-yourself PROJECT!
Pick someone you admire. Someone who succeeds in business or life.
Do they work hard?
Do they put in the hours to be successful?
Do they just show up hoping to be successful?
Temporary defeat should mean only one thing, the certain knowledge that there is something wrong with your plan and preparation.
THE PURSUIT OF MASTERY
The reason that many people underachieve in their careers and life is because they do not realize how long it takes to achieve and prepare for mastery in any field. Extensive research in this area suggests that it requires about five to seven years of hard work for you to move to the top of your field.
This means five to seven years of focused, concentrated, determined work on yourself to get better and better in the key result areas that are responsible for your results and rewards. And there are no short cuts.
Sometimes people say to me, "Five to seven years is a long time to achieve mastery in my field." This is true. But I then remind them that, "The time is going to pass anyway."

This is very important. The biggest regret that many people report is that "they did not start early enough." But the time is going to pass anyway. Five to seven years from now, five to seven years will have passed.
The only question is, "Where are you going to be five to seven years from now in your field?"
The good news is that, if you set it as a goal, make a plan, and work on it every day, five to seven years from now you are going to be in the top 10% of people in your field. You are going to be one of the highest paid and most respected people in your career. You are going to be enjoying the great results and rewards of the top performers in your business.
PARABLE OF PROCRASTINATORS
This is a story about four people, named Everybody, Somebody, Anybody and Nobody. There was an important job to be done, and Everybody was sure that Somebody would do it.
Anybody could have done it, but Nobody did it. Somebody got angry about that because it was Everybody's job.
Everybody thought Anybody could do it, but Nobody realized that Everybody wouldn't do it. It ended up that Everybody blamed Somebody when Nobody did what Anybody could have done.
Poem by Denis Waitley
CHECK OUT OUR UPCOMING SOCIAL MEDIA SEMINAR SERIES
1. Google My Business – Better Search Results in Google! Jan. 21st
2. Visuals for Business – How to use visuals Feb. 4th
3. Facebook Ads – How to create, implement & gain sales Feb. 18th
4. Social Media Marketing for Realtors Feb. 25th
5. Tools & Apps for Business – Gain more hours. Mar. 4th
6. YouTube & Video – Business Branding Mar. 11th
7. Blogging – Generate leads & get new customers Mar. 25th
8. Twitter for Business – The fastest way to spread content Apr. 8th
About Blair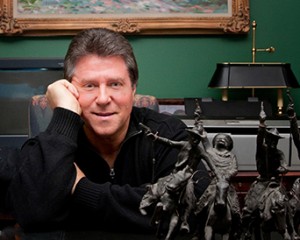 Blair Evan Ball is a Social Media Coach and founder of Prepare1, a company that works with businesses, individuals and non-profits. He is a former executive with a Fortune 50 company, and his national division did $1Billion+ in sales annually.

Blair has written three e-books: Facebook for Business Made Easy, Facebook Pages for Business Made Easy, and WordPress Blog Setup Made Easy.
Blair also educates, trains entrepreneurs and business professionals how to amplify their brand, increase revenues, and raise more funds.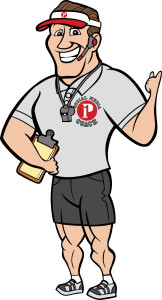 The Race is ON! |PREPARE | Get into the Game and WIN!