Packages

We're living in an unprecedented online Social Media environment….one that couldn't have been imagined not long ago.
The Internet and Social Media has fundamentally changed the way people find, discover, share, shop, & connect.
Today, more people than ever are building businesses, increasing brand awareness and raising funds utilizing Social Media.
If you are like me, you're looking to choose your Social Media Platforms and strategy wisely, without getting lost in the MAZE by all the options. You simply want to know what works best.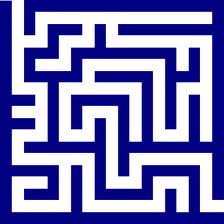 Our mission is to help you navigate the MAZE
of the constantly changing social media landscape.
Where are you now?
Where are your competitors now?
Where do you need to be?
How do you get there?
Social Media Marketing Packages
Prepare1 can assist you in developing a custom strategic social media marketing campaign that leverages solutions on platforms such as Twitter, Facebook, YouTube, Google+, blogs and other social community sites to achieve your marketing goals. Our services include coaching, consulting, training, technical set-up, content creation and social profile management.
Social Media Marketing – Coaching
Prepare1 offers a full range of social media marketing coaching programs that can be customized to your needs.
Our team of experts helps you measurably improve your online efficiency and results. From creating and implementing a robust launch plan, to social media optimization strategies for your current campaigns; our coaching will help you take your social marketing to the next level.
For complete details, go here: Social Media Coaching
Social Media Marketing – SEO
The most obvious benefit of SEO is traffic. Without traffic, you don't have anybody visiting your site to turn into buyers or refer you business.
Today, people search the internet, not the yellow pages to find providers for products and services they are searching for. Google is the #1 Search Engine, and the words people put into the search box are called keywords. Without targeting the right keywords, your SEO efforts will not be fruitful.
Search engine optimization is one of the best ways to create targeted traffic for your website.
How effective is your website in gaining traffic?
How is your website optimized for the search engines?
What page of Google is your website found?
What page of Google is your competitor website found?
How effective are the keywords you are using and where they are being placed on your website?
Discover the sure-fire way to optimize your website and secure rock-solid top Google rankings.
For complete details, go here: Social Media Marketing – SEO
Social Media Marketing – Training
Keeping up with all the social media changes is challenging. We do the legwork for you, and keep you informed.
I'm a passionate social media coach, strategist and trainer. I offer customized social media training programs for companies of all sizes.
There's a revolution taking place in social media right now that's unavoidable… and unmistakable, if you know where to look. The big news in social media for 2012 isn't even the media at all, actually. It's Social Business and Social Commerce. And everyone who wants to make social media finally pay off better get ready for the shift. Business owners, non-profits and corporations are seeking exactly how to integrate, manage and interact on social networks.
Get expert training right here: Social Media Marketing Training
Social Media Marketing – Technical Set-up & Design
Get your business's social media presence strategically designed so that you're enticing and inspiring your specific target market to take action with you.
The challenge for most entrepreneurs, non-profits and business owners unfortunately is they do not know how to design their social media profiles in ways that turn "friends" and "followers" into "leads" and "customers".
The good news is that we do!  From strategically connecting profiles to attention-grabbing graphics and lead capture, we can engineer any social media presence based on YOUR unique selling proposition that makes you stand out in the marketplace, grab attention and increase your business.
Find out how it works right here: Social Media Technical Set-Up
Social Media Marketing – Profile Management & Maintenance
Social media marketing can be quite time-consuming, changes frequently, and can be overwhelming . After all, it is public relations, customer service, advertising, sales and marketing all rolled into one.
Whew! That is a lot of time consuming work, and you need the experts. At Prepare1, we make social media marketing easy by managing your social profiles and online presence. Get the maximum value out of social media marketing today by letting us do the heavy lifting for you.
Our monthly management packages are designed for clients who have completed an audit and technical set-up with Prepare1 or another company. We offer a one-time $150 discount off an audit or a tech set-up package when you sign up for monthly maintenance!
Don't waste any more time trying to figure all this out on social media.
Find out more here: Social Media Marketing – Profile Management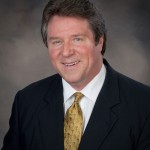 Blair Evan Ball
   Founder Prepare1
   901.378.7450
   Prepare1@comcast.net