How the NFL, Super Bowl & Brands Plan to Use Social Media
by Blair Evan Ball on January 29, 2015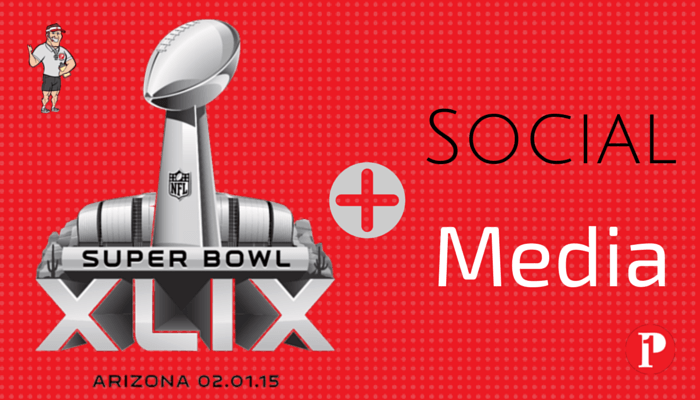 Do you like to watch the latest Super Bowl Ads?
What type of Super Bowl Ad moves you?
Name the two teams that are playing in Super Bowl XLIX?
Last year the Super Bowl was the most watched event in America with more than 108 million viewers, but the really fascinating thing is why people watched. Several studies have proven that 50% of the Super Bowl audience tunes in just to watch the ads. This year advertisers are hoping for 120 million viewers.
The game itself is usually more entertaining now. Furthermore, many advertisers release their Super Bowl ads to the web and through social media before the game, so you may have already seen them by the time the game has aired.
Despite America's love affair with Super Bowl commercials—many marketers believe their enormous cost is not worth the price.
This year, a 30-second spot is an eye-popping $4.5 million.
A 60-second spot goes for a jaw-dropping $8 million.
And let's not forget the cost of producing a Super Bowl commercial. The average Super Bowl spot has a production cost that's north of $1 million and, based on how extravagant the concept is, some can easily double or triple this price.
EARLY  SUPER BOWL COMMERCIALS
What's your vote?
According a National Retail Federation study conducted by BIGinsight, 73% of viewers of the Super Bowl see commercials as entertainment. It's easy to get a laugh. It's much harder to get a laugh and then sell a product.
There will be a lot of discussion over the next few days on various match ups, advantages, disadvantages, etc. associated with the New England Patriots and Seattle Seahawks. All of that debate will be focused on what will be taking place on the field.
Advertising and PR buzz is worthless if it doesn't lead to sales.
LOOK BEYOND SUNDAY
Google findings from last year Super Bowl noted that prior to the game, consumers had more than 70 Super Bowl-related spots to view on YouTube and watched teasers more than 77 million times, which was up from 26 million on the same day the previous year.
Google went on to say that 2013 Super Bowl ads that were released on YouTube before they aired on TV drove approximately 3.4 times more views on average than commercials that were released on game day.
This wouldn't be possible without the rapid growth of digital media, and it makes sense that more and more advertisers are releasing their spots before the game, in order to drum up excitement and awareness. Overall, this is a great tactic to capitalize on the buzz leading up to the game.
Go Daddy released it's Super Bowl LXIX Ad early and got blasted by the Social Media Community. The commercial caused outrage on social media, with many raising concerns about animal cruelty. So much so it pulled the Ad this week just days before the Super Bowl was to be aired.

Mountain Dew, an official Super Bowl sponsor through parent company Pepsi Co, will air a spot during this year's pregame show as part of its "It All Starts With a Kick" campaign in support of the launch of energy drinks Kickstart Pineapple Orange Mango and Strawberry Kiwi. The campaign will be extended during and after the game via YouTube, Twitter, Vine and Snapchat.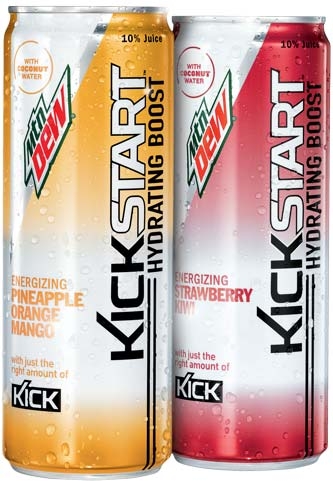 NFL ADDS YOUTUBE CHANNEL
With Super Bowl  just days away, the National Football League has finally added YouTube to its video-distribution roster.
The NFL will post game highlights, previews, recaps and additional football-related videos to its official YouTube channel on a daily basis, the league announced Monday morning. NFL content will also receive special placement on Google Search, with a discrete box featuring NFL video, news and broadcast information.
The YouTube deal is part of a dramatic shift to the NFL's digital video strategy, which historically restricted video assets to the league's owned and operated properties, keeping all of the ad revenue for itself. Last month, the NFL inked a deal with Facebook to bring short video clips to that platform. The NFL has also struck deals with Twitter and Verizon Wireless to provide some video content (but not full games) to their respective user bases.
FIRST TIME SUPER BOWL ADS

First-time Super Bowl advertiser Wix.com dedicated 60 staffers to its corresponding digital campaign. As part of its campaign, the Israeli-based website-building startup created fictional businesses for five former NFL stars, paying close attention to subsequent chatter on their Facebook and Twitter feeds. It created "Favre and Carve" T-shirts in response to demand from fans asking about Brett Favre's new charcuterie shop.
NBC TO HOST SUPERBOWL ADS ON TUMBLR
One of the biggest draws of the Super Bowl is the ads, NBC Sports Digital is launching a Tumblr to host all the Big Game's TV spots immediately after they air.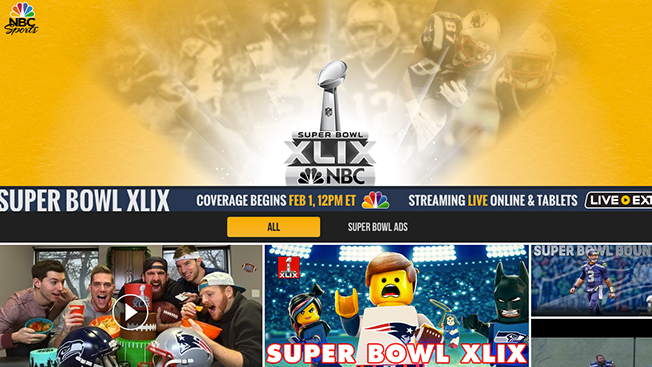 Image NBC
BEST SUPER BOWL ADS
The nearly unanimous winner 2014 for best ad of the game was Anheiser-Busch's "Best Buds" spot, where a small puppy is sold to another owner but continues to make its way back to the farm it was born at and formed a friendship with a Clydesdale horse, the company's famous image. The commercial went viral before the game but the company waited until the 2-minute warning to run the spot.
"You knew they really liked that spot because they saved it until the very end of the game, and they wanted to leave people with that," he said. "That's a winning formula. The branding is really strong."
TOP TEN

WORST SUPER BOWL ADS
SUPER BOWL SOCIAL MEDIA INFOGRAPHIC

What Super Bowl Commercials resonate with you?

CHECK OUT OUR UPCOMING SOCIAL MEDIA SEMINAR SERIES
1. Google My Business – Better Search Results in Google! Jan. 21st
2. Visuals for Business – How to use visuals Feb. 4th
3. Facebook Ads – How to create, implement & gain sales Feb. 18th
4. Social Media Marketing for Realtors Feb. 25th
5. Tools & Apps for Business – Gain more hours. Mar. 4th
6. YouTube & Video – Business Branding Mar. 11th
7. Blogging – Generate leads & get new customers Mar. 25th
8. Twitter for Business – The fastest way to spread content Apr. 8th
About Blair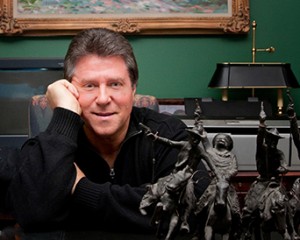 Blair Evan Ball is a Social Media Coach and founder of Prepare1, a company that works with businesses, individuals and non-profits. He is a former executive with a Fortune 50 company, and his national division did $1Billion+ in sales annually.

Blair has written three e-books: Facebook for Business Made Easy, Facebook Pages for Business Made Easy, and WordPress Blog Setup Made Easy.
Blair also educates, trains entrepreneurs and business professionals how to amplify their brand, increase revenues, and raise more funds.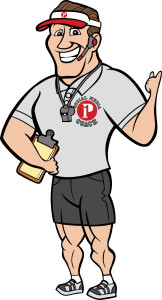 The Race is ON! – Get into the Game and WIN!