Marketing is Not The Game it Was Just Five Years Ago
by Blair Evan Ball on May 21, 2014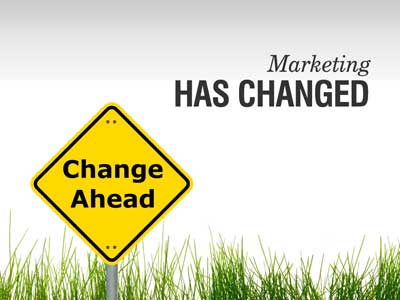 Has your marketing strategy changed with the times?
If so, is it effective?
Has Social Media had an impact on you and your business?
Advertisements and Marketing still need to grab people's attention. And your tweets, your Facebook status updates, your Google+ authorship, your content, all parts of your marketing—they need to use the same triggers to get someone to take action as they did when people saw an advertorial in a trade magazine.
The immediate actions may be different (a like, a +1 or a retweet), but in the end, the goals are the same: To build awareness and generate leads/sales.
WHAT'S REALLY DIFFERENT NOW
Seven years ago, Time Magazine declared that "You" were the person of the year. And it's true; it's you that matters. With so much marketing data at our fingertips, targeting the right buyers at the right time has become much, much easier for businesses of all sizes.
What's happened to the yellow pages? The sears catalog?
Marketing was terribly inefficient without the intelligence that is commonplace with most marketing and advertising platforms. When marketers began to decrease their print ad spending, it wasn't because print advertising was a bad idea; it was just less intelligent compared to most digital platforms. 
The ability to hyper-target individuals based on their own actions and interests is really where the difference lies between marketing then and now.
Your entire business has to change to accommodate the use of social media.  Before marketing became social, the rest of the business didn't have to revolve around what you were doing in your department.  Today, your company needs to be an open book.  It's more important than ever to break down departmental silos because your customers don't care and they are in control now.
Here is one way to add to that list: having a flexible, open and entrepreneurial approach to business, no matter what your size.
RULES OF ENGAGEMENT
As social media continues to evolve, establishing not only policies and guidelines but also defining the "rules of engagement" will encourage thoughtful interaction as it benefits the business, brand, customer, peers, and prospects at every touchpoint. In the end, we earn the attention, relationships and business we deserve.
CONTENT
Today, you are your own media company. You can produce content, when you want, however you want, and share it on various Social Media platforms to raise brand awareness. Yet this power paralyzes many business owners, and staff. TIME is the killer of consistency in producing content. The next challenge is what do I publish? HINT: Solve people's problems, answer there most pressing questions.
The businesses that get into the game and produce content consistently will be far ahead of their competition that doesn't have the strategy or tactics to pull it off.
INFLUENCE IS THE NEW POWER
I can Like an ad on Facebook. I, as a consumer, can tell advertisers what I like and what I don't. They can tell by my actions (clicking on an ad, or not) what is appealing to me and what isn't.
Analytics drive results. If a company blog isn't getting as much traction on a post about its products, it might focus on how-to posts, which get a lot of attention. Companies no longer hold the reins when it comes to marketing and advertising.
SPEED MATTERS… A LOT



Big corporations tend to move slowly.  There are committees and meetings and chains of command. The legal department may want to get involved.  This process only offers the illusion of control and is the kiss of death in social media. Small businesses are quicker and more nimble.
Solve this by creating social media guidelines and policies and carefully hiring and training customer facing employees.  There is no time for bureaucracy in social media.
HOW YOUR MARKETING DOLLARS ARE SPENT NOW
A Facebook business page is free.  A Google+ page is free. A Twitter profile is free.  How much extra do you need to spend on ads, services, apps and design?
How much of the expertise should you bring in-house?
How much should you outsource?
Does social media demand more in-house expertise than broadcast media? The budgetary questions are more nuanced. It's not a matter of buying time and space on someone else's media.
Some of the money that once went into traditional media will move into digital media.  Just a year or two ago, few companies had line items for social media ads, app development, social media monitoring, training or hiring staff in how to use the new tools.
THE FOUR P'S OF MARKETING HAS CHANGED
Remember it was Product, Place, Price, Promotion…
Now it's about…
Experience
Everyplace
Exchange
Evangelism
One thing has not changed: the importance of the

UNIQUE SELLING PROPOSITION

. 
It's more important than ever.
What was true then is truer now.
Be extraordinary.
Create a better experience.
What makes you and your brand stand out in a noisy world?
This one marketing principle has stood the test of time and technology because of the proliferation of choice and content and the loss of people's attention span.  It's a good place to focus as the ground shifts beneath us.
Photo: Courtesy of blog tomorrow
The race is on, and you are in it.
GET IN THE GAME
Join us for one of our upcoming Social Media Marketing Workshops. Learn first hand, how to succeed in business and life using these tools.
We are working on some new exciting workshops for 2014.
Let us know if you have some compelling needs that need to be solved.
Contact us if you need coaching, SEO or putting together a Social Media Strategy or policy for you or your business.
  SEO on a Consulting only Basis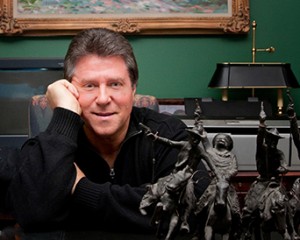 Blair Evan Ball – Founder/CEO Prepare1