Are you  in sales?
Do you like cold calling?
How would you like sales leads pushed to you?
LinkedIn is launching new tools for salespeople with a new version of its Sales Navigator. The biggest difference — the Sales Navigator is now a standalone product rather than an additional set of features on the main LinkedIn site.
LinkedIn Sales Navigator helps sales professionals be more successful at social selling by leveraging 315M+ professional profiles and 2 million+ Company Pages.
SOCIAL SELLING
Sales professionals are increasingly finding value in building their own leads and pipeline through social selling. On average, social selling leaders enjoy these benefits:
• 45% more opportunities created
• 51% more likely to achieve quota
• 80% more productive
Social selling consists of four main steps
Establishing a presence on social networks
Finding the right people
Engaging with those people
Building trust
FINDING THE RIGHT PROSPECTS
According to LinkedIn sales prospecting has never been easier.
LinkedIn Sales Navigator helps you find the right prospects, fast.
This sales tool gives you lead recommendations that are tailored to you.
Easily save leads and follow updates of your prospects to turn cold calling into warm conversations.
ACCOUNT & CONTACT CRM
Your sales prospecting tool and CRM are now connected.
Import from Salesforce to automatically bring in your accounts and contacts
Sync your data daily from Salesforce to LinkedIn
It's only available in Professional and Team editions
PREMIUM SEARCH WITH LEAD GENERATOR
Better and more effective sales prospecting.
Access to 315 million up-to-date professional profiles and 2 million Company Pages.
You can save up to 3,000 leads.
Real-time updates.
Build your lead lists by filtering for company size, seniority and function.
UNLOCK YOUR NETWORK
Get access to 315M+ member profiles, even those outside your network.
Unlock profiles from your search results to gain visibility into sales prospects beyond your 3rd degree connections.
Up to 25 profile unlocks per month.
Only available in Team edition.
REAL TIME SALES UPDATES
Get relevant and timely sales insights on your accounts and leads.
Shares: Understand what your leads care about.
Company Updates: Receive key information about your accounts.
NEWS: See when people or companies get mentioned in the news.
Lead Updates: Know when your leads change roles, have an anniversary or connect with someone in your network.
Potential Leads: Identify new potential contacts or decision makers when accounts make new key hires.
YOUR ACCOUNT PAGES
Focus on your target accounts with company updates and information on new and existing relationships.
Discover new leads with recommendations tailored to you.
See existing relationships with the company with How You're Connected.
Use TeamLink to find colleagues who can introduce you to people at the account.
See everyone you've saved at the account and easily access their profiles.
LEAD BUILDER & PREMIUM SEARCH
More effective and better sales prospecting.
Access to 315 million up-to-date professional profiles and 2M Company Pages.
Build lead lists with premium filters: seniority, company size, function, and much more.
Save up to 3,000 leads.
See real-time updates on the leads you save.
INMAIL MESSAGES
Don't have their email address. NO PROBLEM
You can send up to 25 messages per month.
Seek out and contact key decision makers, even those outside your network.
InMail has been shown to get higher response rates than cold calling or email.
TEAMLINK
Use your company's network to uncover the best way to get introduced.
As your company grows, so does your network.
Tap your newly extended network for introductions and insights.
See who within your company is connected to your leads and contacts.
Find common connections for warm introductions and minimize the need for cold calling.
Search your TeamLink network to find prospects with the best chance for success.
Your network automatically grows as your company grows.
Only available in Team edition.
YOUR PREMIUM PROFILE
First impressions matter. Remember you only have 6 seconds to build trust with your professional brand.
Larger profile image.
Background image.
A thoughtful profile that shows prospective customers who you are and how you can help them.
WHO'S VIEWED YOUR PROFILE
See who's viewing your profile.
Reach out to people interested in you or save them as leads.
See the full list of who's viewed your profile over the last 90 days.
FEATURES
Check out the list of Sales Navigator features.
TRAINING
Check out their training resources.
PRICING
The product, which used to be part of a suite of sales-related options within LinkedIn's site, has been peeled off as a standalone offering. Pricing plans are approximately $540 (basic), $780 (professional) and $1,200 (team) per seat if purchased annually. (LinkedIn also allows people to pay per month. but the price breakdown is a bit higher.)
In its most recent quarter, LinkedIn reported that 58% of its total revenues came from Talent Solutions, while 22% came from Marketing Solutions and Premium Subscriptions generated the other 20%. A LinkedIn rep says Sales Navigator falls under the latter category.
If you are in sales, is this something you would consider?
Photo: Courtesy of LinkedIn
About Blair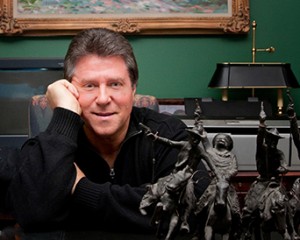 Blair Evan Ball is a Social Media Coach and founder of Prepare1, a company that works with businesses, individuals and non-profits. He is a former executive with a Fortune 50 company, and his national division did $1Billion in sales annually.

Blair has written three e-books: Facebook for Business Made Easy, Facebook Pages for Business Made Easy, and WordPress Blog Setup Made Easy.
Blair also educates, trains entrepreneurs and business professionals how to amplify their brand, increase revenues, and raise more funds.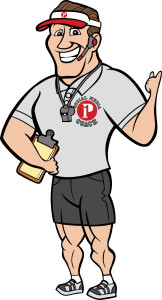 The Race is ON! – Get into the Game and WIN!