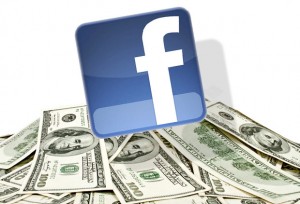 Is Facebook part of your marketing strategy?
Has the decline in organic reach affected you or your business?
Do you now Pay to Play with Ads?
Have you optimized your site for the mobile now that 60%+ of users now log on via their mobile device?
FACEBOOK FACTS
Facebook posted record earnings for the second quarter, let's take a look.
Facebook now has 1.28 Billion users.
30 Million business now have a Facebook Page.
Almost 400 million use Facebook via mobile only.
Twice as many people now watch videos on Facebook in their feed compared to just six months ago.
1.5 million businesses now spend money on Facebook ads.
GAAP Income of $791 Million.
829 Million daily active users.
Businesses spent $2.66 billion on Facebook advertising, an increase from $2.27 billion last quarter.
WHAT HAPPENS IN A FACEBOOK MINUTE
Each day 829 million users log on to Facebook. What are they doing?
Consider the following moves by Facebook, what it could mean to your business, what strategies you now need to employ along with your tactics.
Facebook hired David Marcus, the former CEO of Paypal, to be VP of messaging products.
Facebook recently released the "Buy" advertising unit which will allow businesses to sell directly through a status update.
Facebook has released the Slingshot app. Slingshot allows you to quickly share everyday moments with lots of people at once.
Facebook acquired LiveRail to continue developing the future of video advertising for publishers and marketers.
Facebook will slowly release ads on Instagram focused on mobile engagement.
Facebook released "mentions" for public figures allows for quicker communication with your fans and other public figures while on the go. Currently, 800m people have liked public figure fan pages.
"Save" feature on Facebook, allows you to save what you discover on Facebook to explore it later.
FUTURE OF SOCIAL MEDIA MARKETING
Mobile adoption is exploding, more people use smartphones to communicate and engage in their everyday world. While images are still the #1, video is rapidly gaining and will shortly be #1 engagement  on Social Media.  How's your video strategy working?
 Mobile – With the ramp up in mobile for Facebook and advertising, expect to see more push to mobile by all social media platforms. Costs of mobile advertising has jumped 122% in the past year, causing concern among small business owners who might be budgeted out of this.
Video – Facebook users have doubled the amount of video they watch in the past 6 months. It's an engaging media, especially for millenials. Expect in the next year for video to overtake photos as the #1 engagement tool businesses use. YouTube is the 800 lb. gorilla, and have added features like editing, and free music for users to do right inside their YouTube Channel.
Messaging – Look for Facebook and others to advance their messaging feature. Facebook bought What's App for $19 Billion earlier this year, which is a messaging platform in Europe. Expect it to be more integrated into their platform.
Commerce – All social media platforms are fighting for dollars. LinkedIn, Facebook, Twitter, but how viable is it for small businesses with a limited budget? Facebook is rolling out the "BUY" button, which I believe will be targeted to large brands with big advertising budgets.
Website – Will need to be updated with responsive design, which takes on the characteristics of the device the end user is using. Strategy should be the website is your hub, and use social media platforms such as Facebook, Google+, Twitter, LinkedIn, etc. to drive traffic back to your site.
Email – This one might surprise you. EMAIL IS NOT DEAD! Growing your email list to communicate with is still being used by Fortune 500 companies, Small Business, and even Facebook.
SUMMARY
Strategy and Tactics will continue to play a larger role for businesses big and small. The Social Media Platforms need constant innovation to survive and thrive. Failure on your part to be flexible and willing to adapt will hamper your business efforts.
Be very clear about your goals, and objectives. Social Media is not going away, and you need to schedule time daily just like other business priorities. EVERYTHING COUNTS, so what you produced last month, last year is all cumulative. If you competition is producing content day in and day out…and has been for the past year, two years, it's catch up time. Waiting to all the lights are on green will get you run over. LACE EM UP, and let's get going.
What's your plan?
Image: MobileMarketingWatch
About Blair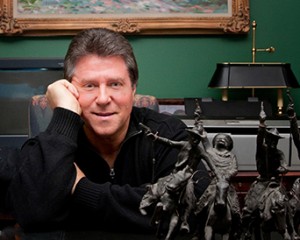 Blair Evan Ball is a Social Media Coach and founder of Prepare1, a company that works with businesses, individuals and non-profits. He is a former executive with a Fortune 50 company, and his national division did $1Billion in sales annually.

Blair has written three e-books: Facebook for Business Made Easy, Facebook Pages for Business Made Easy, and WordPress Blog Setup Made Easy.
Blair also educates, trains entrepreneurs and business professionals how to amplify their brand, increase revenues, and raise more funds.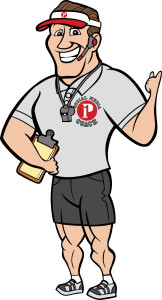 The Race is ON! – Get into the Game and WIN!