How to Use Google's New Photo Tool to Showcase Your Business
by Blair Evan Ball on February 27, 2015
Did you know that Google made a change that impacts businesses?
You've heard the saying a picture is worth a thousand words, right? Google just came up with a way to showcase your business to entice more customers with photo tools.
Photos as you know are the number one engagement tool in Social Media. Photos can attract new customers to your business when they are browsing online.
Google is giving businesses more control of photos displayed with their search and map results, today announcing an update to the Google My Business product.
Just launched, you can tell us which image you'd like to appear when customers search for your business on Google. Just log in to Google My Business on the web or in the Android or iOS apps, and visit the Photos section. While you're there, you can also give your business a fresh look online by updating your profile, logo and cover photos.
With these changes you can now specify which image you'd like to be displayed in Google's search result. Previously, whatever was set as your business's profile photo on Google+ would carry over into Google search. Now if you want one photo displayed in search, and a different one displayed on Google+, you have the option to do that.
Photos you add through Google My Business can be displayed on Google Search, Maps and Google+
The new photo interface walks business owners through six categories of images
IDENTITY PHOTOS
From the identity section — the profile, logo and cover photos — a business manager can select which image he or she wants displayed on search and map results. Clicking the three vertical dots displays the dialogue box:
INTERIOR PHOTOS
The dashboard includes explanatory hints for each category (sample: "Interior photos help your customers get a feel for the ambiance and decor of your business. Capture photos that truthfully show what it's like to stand inside your business as a customer.")
EXTERIOR PHOTOS
Showcase your business with photos from different times of day.
Photograph your exterior from different angles and be sure that all images are in focus and well lit.
Lousy photos will sink your business.
PHOTOS AT WORK
These are photos meant to help your customers see what you do day-to-day. Google suggests:
Capture photos of your team providing different types of service to customers.
Capture photos of the specialty services you deliver
TEAM PHOTOS
This is the perfect time to highlight your team. This shows a more personal side to your business and makes it more approachable.
Take photos of them performing their duties
Get them in group settings
Team functions and events
ADDITIONAL PHOTOS
This section is where all other previous photos have been uploaded will appear. To move these to the appropriate categories
Simply click and drag the photo and drop it into the appropriate category.

HOW TO USE
To take advantage of this new functionality, log in to your business's profile and go to the Photos section. From there you can choose how you want your business to appear across the web.
Log in to Google My Business today to see suggestions of photos to add for your business.
In addition, Google has added an intuitive new feature that recommends types of photos to add based on your type of business. Abhishek Poddar, Google My Business Product Manager, explains:
We'll also guide you through adding the best photos to show off what makes your business unique. For example, hotels will receive guidance for adding exterior, room and common space photos that show guests what to expect inside and out. Cafes and restaurants can get customers drooling over their latest food and drink and provide more details with a menu photo.
Check out Google's help article for more details or the official blog post.
Google My Business launched last summer for businesses.
JOIN US FOR OUR UPCOMING SOCIAL MEDIA SEMINAR SERIES
1. Google My Business – Better Search Results in Google! Jan. 21st
2. Visuals for Business – How to use visuals Feb. 4th
3. Facebook Ads – How to create, implement & gain sales Feb. 18th
4. Social Media Marketing for Realtors Feb. 25th
5. Tools & Apps for Business – Gain more hours. Mar. 4th
6. YouTube & Video – Business Branding Mar. 18th
7. Blogging – Generate leads & get new customers Mar. 25th
8. Twitter for Business – The fastest way to spread content Apr. 29th
About Blair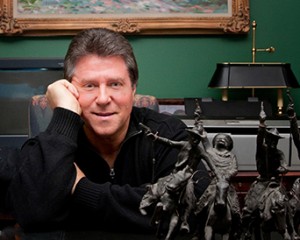 Blair Evan Ball is a Social Media Coach and founder of Prepare1, a company that works with businesses, individuals and non-profits. He is a former executive with a Fortune 50 company, and his national division did $1Billion+ in sales annually.

Blair has written three e-books: Facebook for Business Made Easy, Facebook Pages for Business Made Easy, and WordPress Blog Setup Made Easy.
Blair also educates, trains entrepreneurs and business professionals how to amplify their brand, increase revenues, and raise more funds.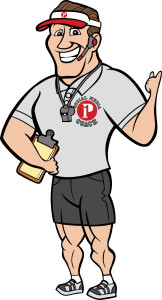 The Race is ON! |PREPARE | Get into the Game and WIN!