How Google+ Local is a Game Changer for Local Business
by Blair Evan Ball on September 20, 2013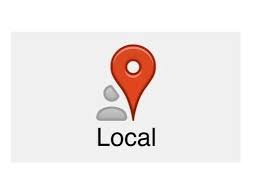 Do you have a local storefront business?
Did you know customers have been reviewing your business and making comments on Google+ Local?

There are two main factors that make Google+ a worthwhile Social Media tool to use:
1. According to a Global Web Index study, Google+ has 359 million monthly active users.  That's a market with huge potential to tap into! Furthermore, this makes the social network the second largest of all the social platforms.
2. Google+ activity directly affects SEO.  While the latest Google algorithm update did reference the importance of all social network activity as a factor in determining your Google search ranking, Google treats your Google+ content like another website page. Basically, when it comes to SEO and social media, Google+ content trumps content on any other social platform.
Features of Google+ Local
1. Browse places that your friends like
Recommendations from people you know and trust show up when you search for restaurants and other businesses. Knowing who wrote a review and their tastes helps you pick the right places.
2. See helpful scores and summaries
Reviews from real people like you are tallied to create scores on a precise and easy to read 5-star scale. People's reviews also factor into concise summaries that help you quickly get an overall sense of a place. This is done through the Zagat rating system.
3. Tell others about your experience
From any Google+ Local page, click "Write a review" to share your thoughts about a business. You can submit scores for different aspects of the business, write a detailed review, and even add photos of the business.
4. Choose the right places when you're on the go
Use Google Maps on your smartphone to find great places that your friends recommend.
What do Zagat ratings mean?
Regular people like you rate restaurants online. All that raw data is compiled using a special formula to create Zagat ratings, which are on a scale of 0 to 30.
| | |
| --- | --- |
| 26 – 30 | Extraordinary to perfection |
| 20 – 25 | Very good to excellent |
| 16 – 19 | Good to very good |
| 10 – 15 | Fair to good |
| 0 – 9 | Poor to fair |
Cost reflects our surveyors' estimates of the price of a single dinner with one drink and tip.
Preview reviews represent the early verdict on notable places that have not been open long enough to be included in an active survey. The ratings and comments are drawn from customer feedback, but because these places are relatively new, the results generally reflect a limited number of responses.
Why Online Reviews Matter
With all the day-to-day business priorities you manage, how important are they, really, for you?
Answer: A lot.
Next to Search Engine Optimization (SEO), Reviews and Ratings are the most important for Business.
75% of reviews posted on review websites are positive.
95% of unhappy customers

will return

to your business if an issue is

resolved quickly and efficiently

.
90% of unhappy customers will NOT do business with the same company if the issue is not resolved quickly.
A dissatisfied customer will tell between 9 and 15 people about their experience. Creating a ripple effect in Social Media.
71% agree that consumer reviews make them more comfortable that they are buying the right product/service.
70% of people consult reviews/ratings before purchasing.
People are 63% more likely to purchase a product or service from a site if it has product ratings and reviews.
Sources: Nielson Ratings, National Association of Retail Marketing, Juniper Research, Forrester, and Business Week.
Increase Your Visibility Through Google+ Local
40 percent of mobile searches and 20 percent of standard Google searches have a local intent in mind.
97 percent of consumer searches are targeted to local businesses.
With those numbers, it is easy to understand the importance for small businesses to take advantage of local search in the best way they can.
 *Attend the Google+ Local Workshop this coming week! Get 20% off if you register early. Click on Google+ below.

Join us for one of our upcoming Social Media Marketing Workshops this Fall. September 25th.
Learn first hand, how other brands are succeeding in business and life using these tools.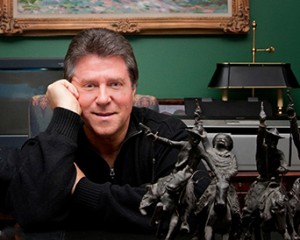 Blair Evan Ball
  Founder/CEO Prepare1
Social Media Coach