Google Plus, 7 Reasons to Get on Google+ Today
by Blair Evan Ball on July 12, 2013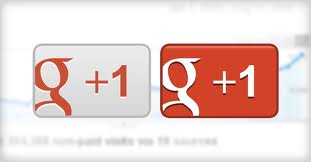 Are you using Google+ as part of your Social Media Marketing?
Have you heard of Google+ Local for storefront businesses?
While not receiving  a lot of media attention, Google+ has surpassed all Social Media Sites in terms of users except for Facebook.
Google+ now has more than 500 million registered users and 343 million active users, according to an independent study by GlobalWebIndex from December, 2012. Facebook started in 2004, and Google+ in the summer of 2011. Quite an impressive rise for such a short period of time.
But sharing on both networks is increasing rapidly — only it's growing much faster on Google+. People who use Facebook are sharing 10 percent more each month, in aggregate, while Google+ shares (aka +1s) are growing by 19 percent per month, according to a recent estimate by Searchmetrics, which tracks social network data.
"People who are ignoring Google+ are falling behind," Linda Sherman, former CEO of Club Med Japan. "You can leap ahead" by engaging, just as early Twitter adopters won huge audiences as more people discovered the service.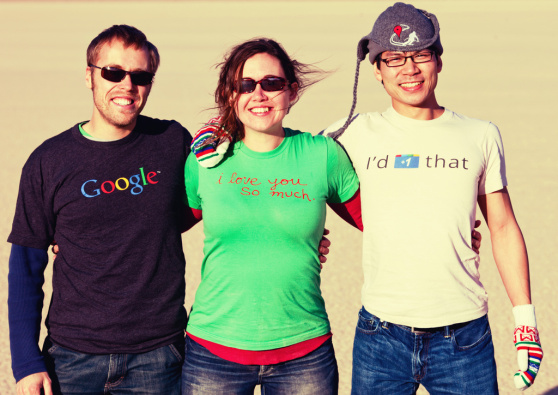 Benefits of Google+
1. Search
Today when I ask the question of my workshop participants who goes to Google everyday to search, everyone raises their hand. Google is #1 in search and dominates the search engines worldwide. What Google won't come out and say is that you get Enhanced Search Results by being on Google+!
2. Google+ Local
If you have a local storefront business, a hotel, restaurant, retail shop, you are benefiting from search. Recently Google purchased Zagat reviews which does reviews on restaurants. Google has now integrated this into reviews on local businesses. I'm amazed at the number of local businesses who are currently being reviewed good or bad, and don't even know it. Google+ Local is a game changer for local storefront businesses.
3. Hangouts
Hangouts which enables group meetings, discussions, or demonstrations, via the Internet and YouTube, all for FREE. "It's completely unique to Google Plus," she says. "Facebook and Twitter don't have that." So how can companies make use of it? You can organize a panel discussion explaining to potential customers how to use your latest software, says Sherman, and then archive it and upload it to YouTube seamlessly. Whether you're teaching a recipe, organizing a chat with thought leaders, or doing a live product demonstration, "It looks very professional but doesn't take much effort."
4. Communities
Communities allows groups to form around particular interests. "Three weeks ago, I wouldn't have said Google Plus was an easy place to meet people," says Sherman, "but now it's amazingly different. You can even join the community as a brand, which you cannot do on Facebook, and you can interact with your potential customers, influencers, and people of interest." Indeed, she points out, "there are a ton of influencers who are concentrating on Google Plus these days."
5. Circles
Circles make it easy to share the right things with the right people, just like in real life. Now you can share some things with close friends, others with your family, and almost nothing with your boss.
6. Get your picture in the Google search results
By simply placing a link to your blog from the "Contributor to" area on your Google+ Profile and ensuring that there is a link on your blog back to your Google+ Profile with a rel="author" tag, your profile picture will begin appearing in search results. Studies show that this increases your potential to get more clicks by people performing searches. Google+ Profile. Google+ Page Prepare1.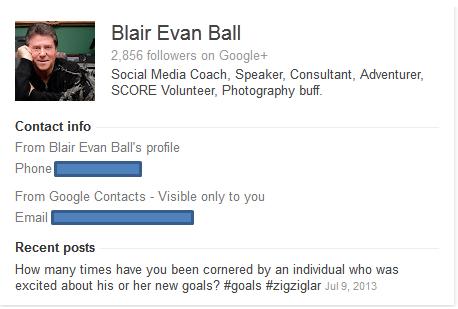 7. Google Products
Google Products are massive in scope, no other Social Media Platform can come close. Look at some of these… Gmail, Search, Google+, Calendar, YouTube, Latitude, Alerts, Chrome, Voice, Now, Hangouts, Android Operating System for Mobile, Blogger, Maps, Translate,  Google Wallet and more. Great article from Computerworld on what one client learned by using Google Products.

Google

, not Facebook, will win
the true war for likes, Forrester says
What other benefits are you experiencing from Google?
photo credit: Thomas Hawk via photopin cc
The race is on, and you are in it.
GET IN THE GAME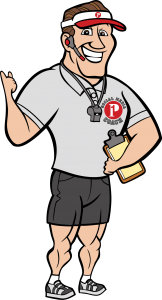 Join us for one of our upcoming Social Media Marketing Workshops. We'll be starting back this Fall.
Learn first hand, how to succeed in business and life using these tools.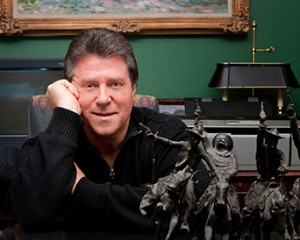 Blair Evan Ball
   Founder/CEO Prepare1