Facebook Rooms Coming to a Home Near You
by Blair Evan Ball on October 29, 2014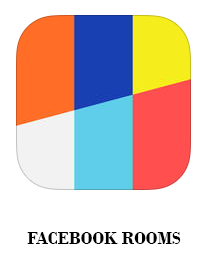 Are you familiar with the new Facebook app called "Rooms"?
Is Rooms a response to Ello, and other networks that focus on privacy?
It will be interesting to see if users can get over the fact that Rooms is a Facebook product, part of a company that's not known for its protection of your anonymity.
WHAT IS ROOMS
Rooms is an app that lets you create places for whatever you're into. Pick a topic, create a room and customize its look and feel. Share invites anywhere online or off. You can use whatever nickname you want in each room you're in.
First, let's understand Rooms as a concept. The app brings back the chat room concept of the early 1990s, which, at the time, used something called IRC (or Internet Relay Chat). It allowed users to chat anonymously with screen names.
Rooms will be using the same community standards used by Facebook, so content flagged for bullying, threats, spam, and more can be deleted by Facebook. The site can also ban members or disable entire chat rooms, and each Room moderator has the power to ban users who join.
CHAT ROOM
Chat rooms are invite-only and require a special code that can be scanned with your phone's camera, according to Facebook. Codes can be shared on social media, e-mail or even posted on paper in public spaces. Chat room creators or other specified moderators can customize the look, ban people from the room or set the room to be 18+.
Here's how the Rooms team, led by Facebook's Josh Miller, describes their new mobile creation:
A room is a feed of…
Not too different from the one you have on Instagram or Facebook – with a topic determined by whoever created the room. Early users have already created rooms for everything from beat boxing videos to parkour to photos of home- cooked meals. There's even a room called "Kicks From Above" that showcases photographs of cool shoes in cool places.
QR CODE
Rooms can be shared through invitations that look like QR codes. You take a picture of the invitation, and the app scans your recent photos for the QR code and signs you into the room.
An example: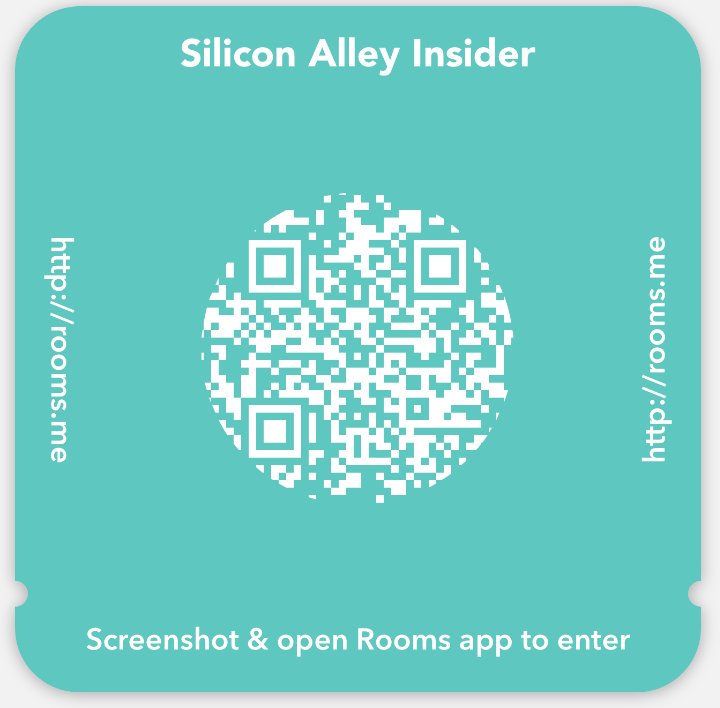 HOW DO I CREATE A ROOM?
A room is a place where people share photos, videos and notes about things they're into. You can create a room about anything you want, customize it to look however you'd like and invite other people to join. To create a room:
Tap Create Room in the bottom-left corner of your home screen
Create a name for the room, add a description and tap Done
Tap Change Wallpaper to add a photo that represents the room and select a background color
Tap
Decide if posts must be approved by a moderator, if the room will be 18+ and if you'd like the room to be discoverable in web search
Tap Create
Choose the nickname you'd like to use in the room
HOW DO I INVITE PEOPLE TO JOIN A ROOM?
You can invite people to join a room by sharing an invite, and you can share invites in text messages, on social media or printed out on paper. People must have an invite to enter a room. To create and send an invite:
Enter the room you'd like to share
Tap Share an Invite
Select how you'd like to send your invite (ex: message, email, etc.)
Here's an example of what an invite looks like: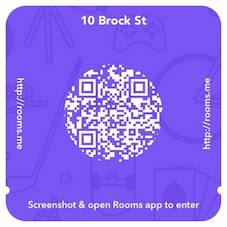 Image: Facebook
HOW DO I FIND & ENTER A ROOM?
To enter a room, you'll need an invite. You can find invites in the Recommended Rooms room, which shows up on your home screen automatically after you download and open Rooms. You can also search the web, explore social networks or ask friends. People share invites the same way they share photos (ex: on social media, in text messages or emails, printed out on paper). Once you have an invite, you can enter a room.
There are two ways to enter a room:
Take a screenshot of the room invite on your phone and open the Rooms app. The room will be automatically added to your home screen.
Open the Rooms app and tap Use Invite at the bottom-right corner of the home screen. Take a photo of an invite or chose one from your Camera Roll.
You can also create, customize and share your own room.
HOW DO I CHANGE A WAY A ROOM LOOKS?
Moderators can customize the color, wallpaper photo and like button in a room to give that room a unique look and feel. To change the way a room looks, first enter the room and tap

To change the color or wallpaper photo:
Tap Design & Description
Select a new color at the bottom of the screen
Tap Change Wallpaper and select a new wallpaper photo
You can also change the room name and description
To change the text or icon on the like button in a room:
Tap Like Button
Tap Change Button Text and use any text you'd like
Select an icon to appear next to the text
HOW DO I POST SOMETHING IN A ROOM?
You can post photos, videos and notes in a room. To post something in a room, first enter the room and tap .
To post photos or videos in a room:
Tap to take a new photo or video or select the photo or video you'd like to share
Write a caption and tap Post
If you haven't created a nickname for the room, choose a name for yourself then tap Post
HOW DO I LIKE OR COMMENT ON SOMETHING IN A ROOM?
You can like or comment on a post by tapping the buttons below the post.
To like something: Tap the button below the photo, video or note on the left.
To comment: Tap the Comments button below the photo on the right. Write your comment and tap Post. You must create a nickname for a room before you can add a comment.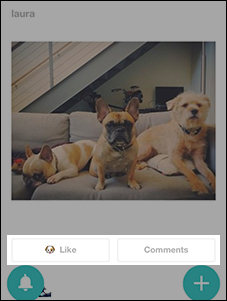 Image: Facebook
Note: Room moderators can change the text and icon you see on the like button. Learn how to change how a room looks.
Please keep in mind that some rooms may have restricted comments.
HOW DO I CHOOSE WHO CAN COMMENT IN A ROOM?
If you've turned on Post Approval in a room, you can choose to allow only people who've posted in the room to comment. To restrict comments:
Enter a room where you're moderator and tap
Tap Permissions
Slide the toggle next to Restricted Comments
Rooms joins a host of other secondary apps recently created by Facebook, including Mentions, a Facebook for celebrities and other public figures released in July; Slingshot, a Snapchat-like service released in June; and Paper, a Facebook app simplified for a mobile device released in February.
SUMMARY
In a world where privacy is becoming more and more a concern on the internet, apps and technology that play to that theme may be on to something. Mark Zuckerberg's stance on privacy has been well documented, he's not a fan of privacy. With start ups like Snapchat that young kids are leaving Facebook for, is he trying to salvage that demographic?
Given Facebook's stance on privacy in the past, do you believe this app will allow you to remain anonymous?
Be sure to check out our upcoming seminars.
SOCIAL MEDIA SEMINAR SERIES
1. Google My Business – Better Search Results in Google! [Sept. 17]
2. Tools & Apps for Business – Gain more hours. [Sept. 24]
3. YouTube & Video – Business Branding [Oct. 15]
4. Blogging – Generate leads & get new customers [Oct 29]
5. Twitter for Business – The fastest way to spread content [Nov. 11]
6. Facebook Ads – How to create, implement & gain sales [Nov. 19]
About Blair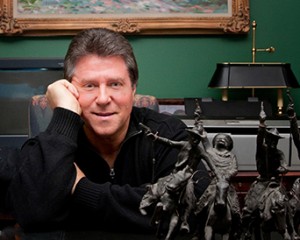 Blair Evan Ball is a Social Media Coach and founder of Prepare1, a company that works with businesses, individuals and non-profits. He is a former executive with a Fortune 50 company, and his national division did $1Billion in sales annually.

Blair has written three e-books: Facebook for Business Made Easy, Facebook Pages for Business Made Easy, and WordPress Blog Setup Made Easy.
Blair also educates, trains entrepreneurs and business professionals how to amplify their brand, SEO, increase revenues, and raise more funds.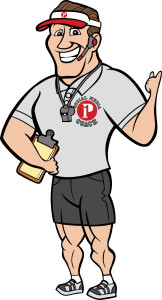 The Race is ON! – Get into the Game and WIN!