Facebook recently launched its Send button , in a bid to improve the functionality of Groups as well as replace the classic "email to a friend" button.
Here is a free WordPress plugin for Send button. However, it took me several days before the button worked, as it's still in early stages of development. Although I'm not so sure how this will replace email. According to recent studies e-mail marketing is on the increase, blending traditional marketing with Social Media Marketing. Think strategically how you can use the SEND button in your marketing efforts.

"Send" is intentionally similar, in look and feel, to the Like button. Click on Send and a pop-up appears, allowing you to send that article or page to friends, groups or any email address. You can then add a message and send the page to friends' inboxes or post it to a Group wall.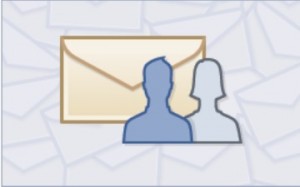 The button is designed to make it easier for users to share content with close groups of friends.
Send counts toward the total number of Likes a page has. The Like total is now calculated by adding the number of Likes, shares, comments and inbox messages containing a URL.
More than 50 websites are launching the Send button, including Gilt Groupe, 1-800-Flowers, The Wall Street Journal, Orbitz, Last.fm, The Huffington Post, People.com and The Washington Post.
The Send button's code is also now available on Facebook's Developer Website. And as with the Like button, it only takes a few lines of code to get the Send button running on a website.
Send will become Facebook's next Like button — which celebrated its first birthday a few weeks ago and is installed on more than 10,000 websites every week. The Send button is designed to be Like's companion, focused on private sharing rather than public sharing features. And since Send includes the ability to share articles via email, the classic "email to a friend" functionality available on millions of websites is rendered obsolete.
GROUPS
Create a private space
Have things you only want to share with a small group of people? Just create a group, add friends, and start sharing. Once you have your group, you can post updates, poll the group, chat with everyone at once, and more.
Share different things with different people
Groups let you share things with the people who will care about them most. By creating a group for each of the important parts of your life — family, teammates, coworkers — you decide who sees what you share.
Control who sees your group
Secret: Only members can see the group and what members post.
Closed: Everyone can see the group. Only members see posts.
Open (public): Everyone can see the group and what members posts.
Share with the group
Post updates, questions, photos, and more
Chat with the group
Create shared docs
Schedule group events
Stay in the know
Get notified about new posts so you never miss an update
Connect off Facebook using the group's shared email address.
Affiliate Sponsors

Connect with Blair!

Join the Prepare1 Circle

Prepare 1 | Social Media Coach | Memphis | Blair Ball

Are YOU PREPARED for what's coming?

What Social Media Strategies are you utilizing today to prepare your business for success?

Solutions for Business
* Coaching
* Video Branding
* SEO
* Google+ Local
* Social Media Marketing
* Social Media Strategies
* Social Media Management

Workshops
* Facebook for Business
* Google+ for Business
* Twitter for Business
* Blogging for Business
* SEO for Business
* Pinterest for Business
* Apps for Business